Fort Lauderdale is set to be one of the most popular road trip destinations for 2021! The folks at Hotels.com asked me to share some ideas for things to do in the region. Located in southeast Florida, Greater Fort Lauderdale is loaded with fun things to see and do – both indoors and outdoors. You can also find a wide range of accommodations that are sure to fit your travel style and budget.
Here are five things to get you started on your Fort Lauderdale "to-do" list!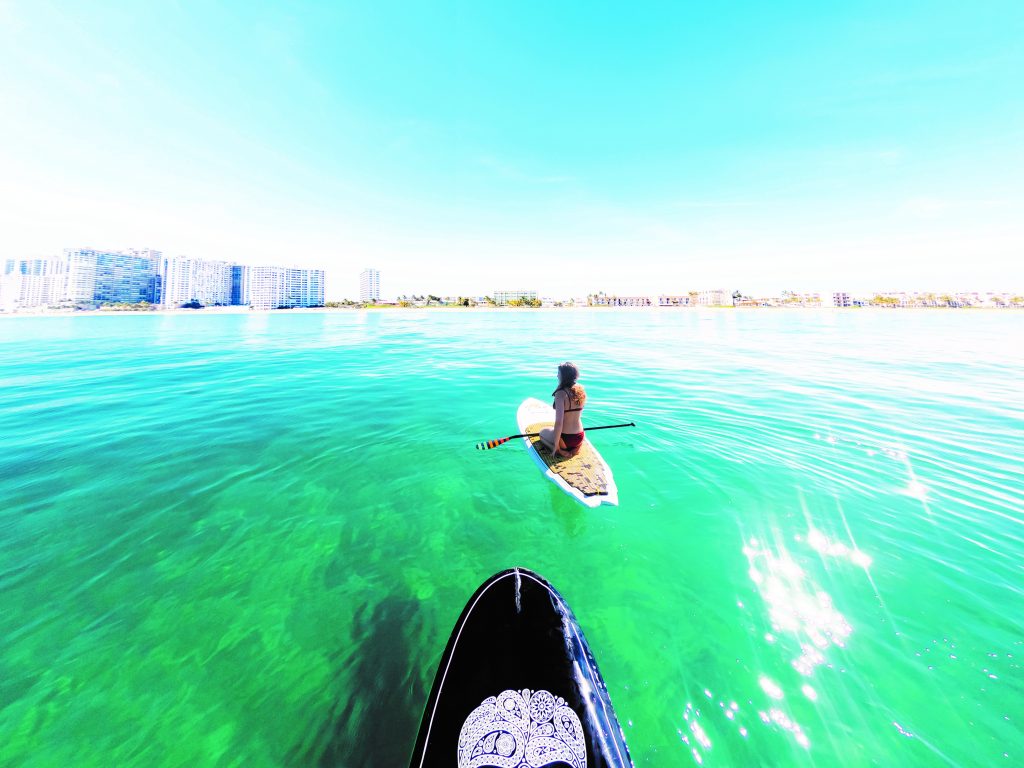 Paddleboarding
If you've never been on a paddleboard, it was best described to me as "standing in the world's smallest boat". It's a lot of fun and easy to learn.
In Fort Lauderdale, Paddleboarding is popular on the rivers, canals, and Intracoastal Waterway. It's also popular in the ocean, with 23 miles of beaches lining the eastern shore. Sup Pup Paddleboard offers guided tours, fitness classes and rentals of paddleboards and kayaks. A highlight of the tours is canine guide, Mr. Beaches, a cute corgi! Other outfitters like Park & Ocean offer rentals and tours, including sunset and monthly full moon paddling tours.
Take a Water Taxi Ride
The Greater Fort Lauderdale area is known as the Venice of America with over 300 miles of navigable waterways, as well as the Yachting Capital of the World. Every visit should include a trip on the famous Water Taxi. More than just a boat ride, it's a scenic and fun way to get to some of the area's top spots for waterfront dining, shopping, parks and more. Guides provide knowledgeable narration with plenty of inside information on the many multimillion-dollar waterfront homes and luxury yachts.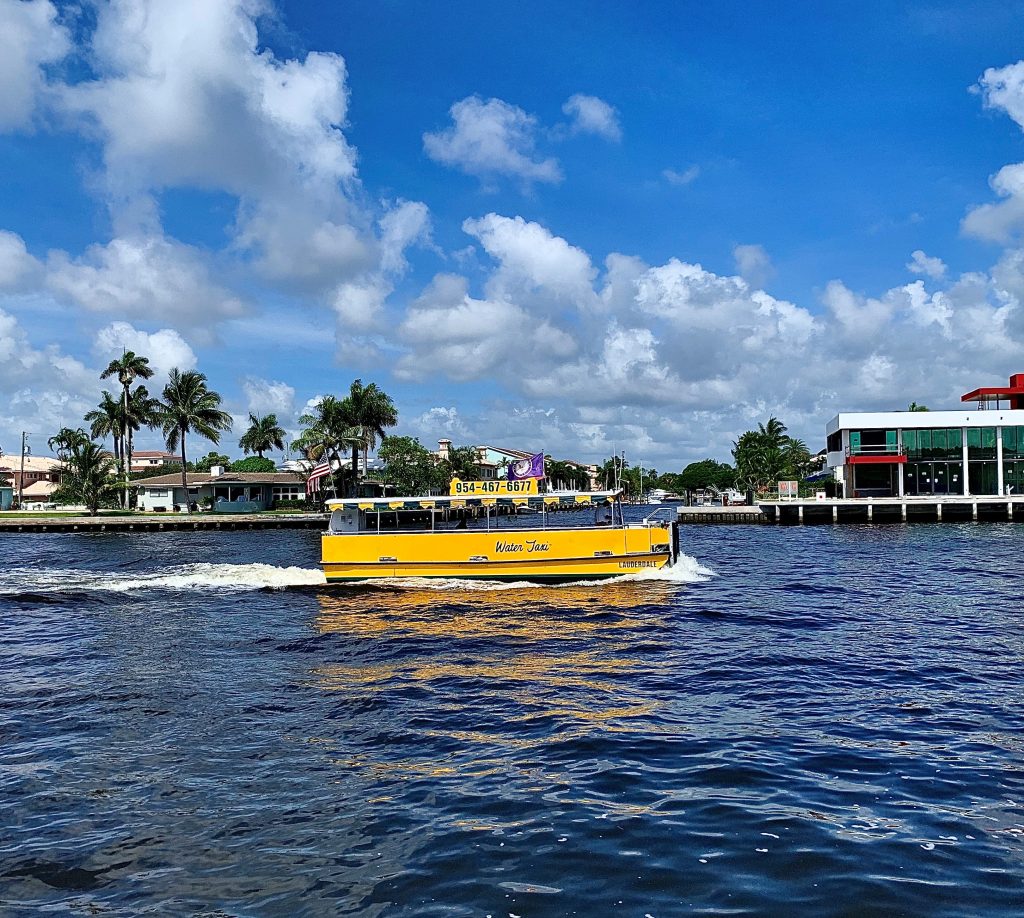 Explore The Everglades
Did you know that the Everglades can be explored within a short drive the beaches of Fort Lauderdale? In about 20 minutes, you could be hopping aboard an airboat ride to view alligators and other wildlife in their natural habitat. There's also great freshwater fishing for largemouth and peacock bass in Everglades canals and waterways.
Grab Some Lunch at Sistrunk Marketplace
Fort Lauderdale's first food hall, Sistrunk Marketplace & Brewery, has an eclectic smorgasbord of food vendors as well as the Khoffner Brewery and Shady Distillery. To keep capacities at safe levels, visits are booked in advance on the marketplace's website. The area's eclectic blend of cultures adds to the irresistible choice of cuisines found at restaurants including Jamaican, Cuban, Brazilian, Hungarian and fantastic American, Asian, Mexican and more. Seafood is a star throughout with many of the area's most popular eateries showcasing fresh caught South Florida seafood.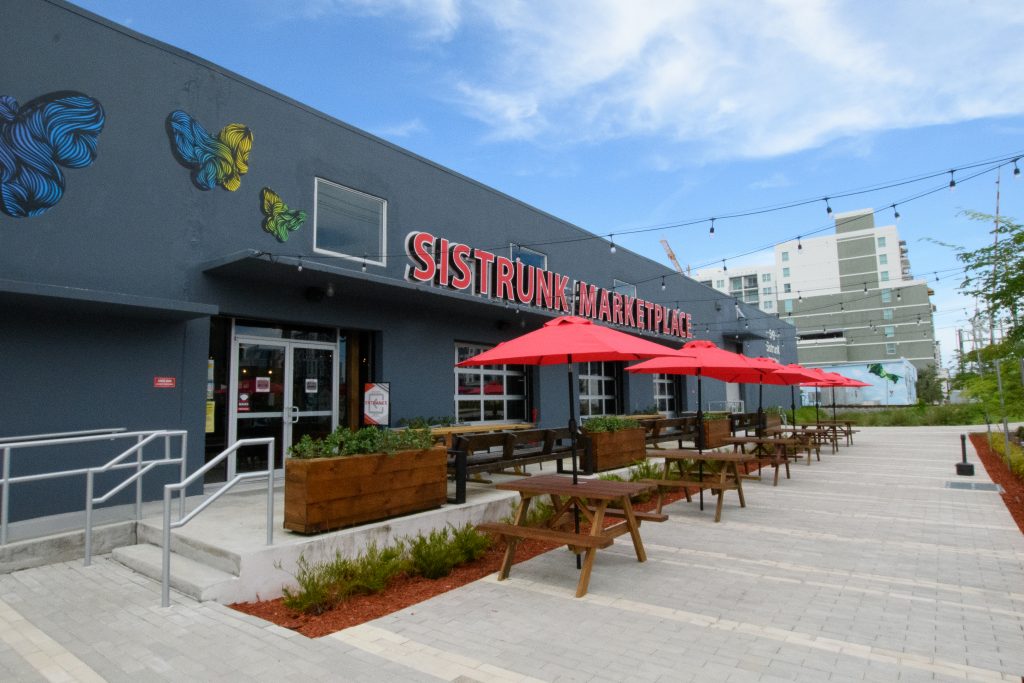 Saltwater Fishing
With deep water right offshore it's easy to catch big fish right off the coast on a short boat trip or from a fishing pier. Fish for snapper, grouper, mahi mahi, pompano and more. Drift fishing trips (where you join other passengers on a large boat) are easiest on the wallet, and there are plenty of private sport fishing charters as well. https://www.fishheadquarters.com/ There are four excellent fishing piers: Deerfield Beach International Fishing Pier, Fisher Family Pier in Pompano Beach, Dania Beach Pier and Anglin's Pier in Lauderdale-By-The-Sea.
This list should give you a good start on your road trip ideas for Fort Lauderdale. As always, be safe during your travels and check ahead for any local ordinances or procedures you'll need to follow.