Oceanside is a wonderful beach city located just north of San Diego on California's Pacific Coast. If you're looking to explore parts of southern California with a small town feel and a welcoming sense of community – Oceanside is a great option. People are friendly, the weather is great, and there's plenty to keep you occupied for the day or a weekend getaway on your west coast road trip.
The California Welcome Center in Oceanside is also a wonderful first stop to help plan out your visit. Pop inside and check out all of the info about things to see and do while being welcomed by friendly locals who can point you in the right direction! Grab a map or get directions from one of the employees at the desk to have a successful visit to town. They have fun Oceanside souvenirs and trinkets you can buy as well!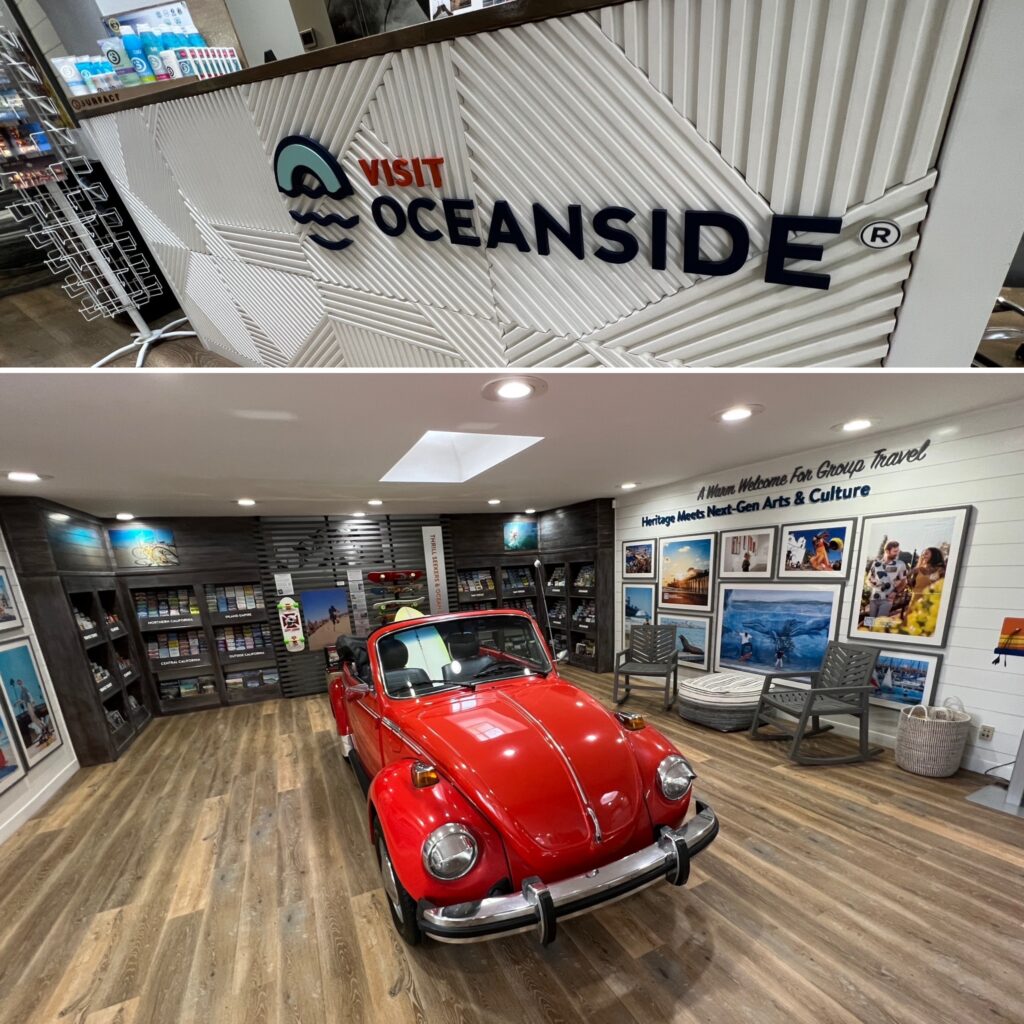 Here are 8 great reasons you might want to consider visiting Oceanside!
1. Sunset Market
When they told me about a weekly street fair in Oceanside with food vendors my first thought was "no big deal". I've been to dozens of local festivals and weekly markets around the U.S. However, what I found on a Thursday night in Oceanside was like nothing I've ever experienced. This particular event was unbelievable. Loaded with an astounding 100 or so vendors preparing food from all over the world, anything you could think of was most likely for sale at Oceanside's Sunset Market. It happens every Thursday evening and it is definitely worth planning a road trip to have this cool foodie experience.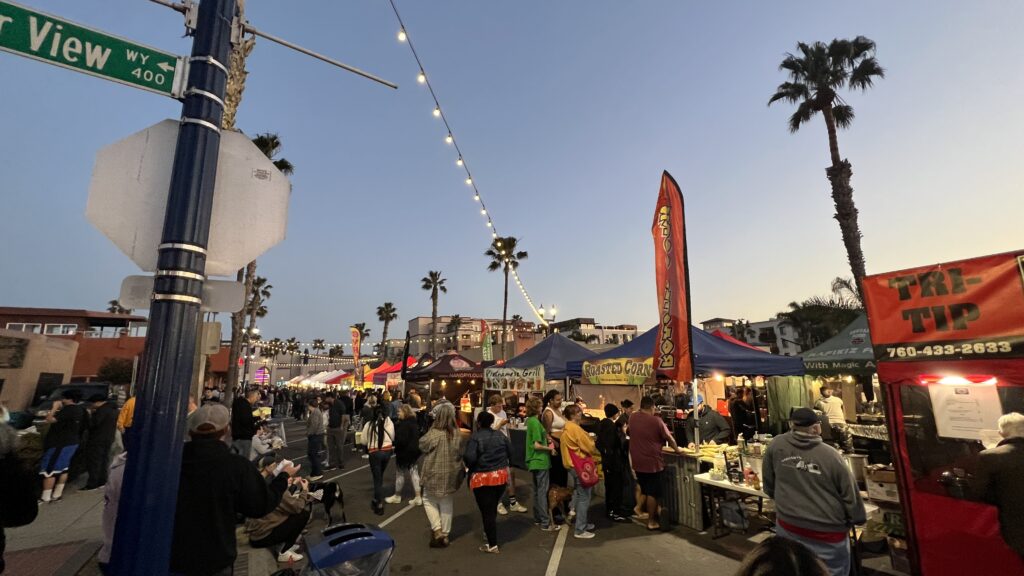 2. Top Gun Was Filmed Here
Locals may not care but visitors love seeing pieces of pop culture history! Though not in its original location, the house featured in Top Gun is here in Oceanside! These days it's located right near the water and currently houses a fun little bakery called High Pie. Of course I had to sample the pies. What kind of travel writer would I be without conducting taste tests for my readers? They are small but really delicious! A perfect treat for anyone out on a walk around downtown Oceanside.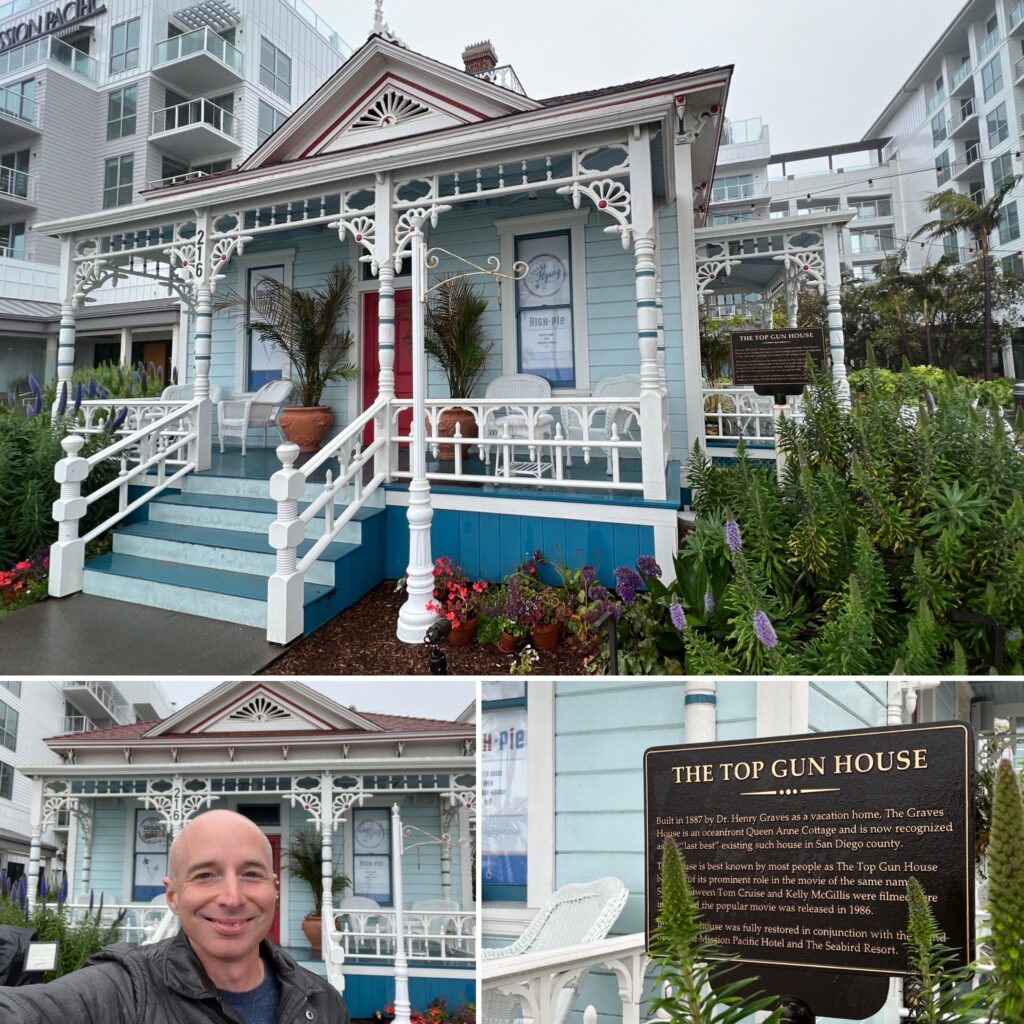 3. It's Surf City!
If you grew up in Oceanside, chances are surfing is in your DNA. This is considered one of the best places in America to catch a wave with miles and miles of great surf. And it's obvious as you look out at the water, spot locals in their wet suits, or stop into the California Surf Museum. The museum has been around since 1986 and works to preserve surfing heritage and promote the sport to visitors. Visitors can also take surf lessons while in town!
4. Downtown Is Super Walkable!
Downtown Oceanside is extremely walkable! Park your car and explore all of the shops, grab a bite to eat at one of the many delicious local restaurants, and head down to the beach for a stroll along the water. There's plenty of metered parking, garages, lots, and even some free spots here and there if you're lucky enough to find 'em! You can also travel into town on Amtrak and never even need a car!
Be sure to take a walk on the west coast's longest wooden pier while you're downtown. The Oceanside Municipal Fishing Pier is 1,954 feet long!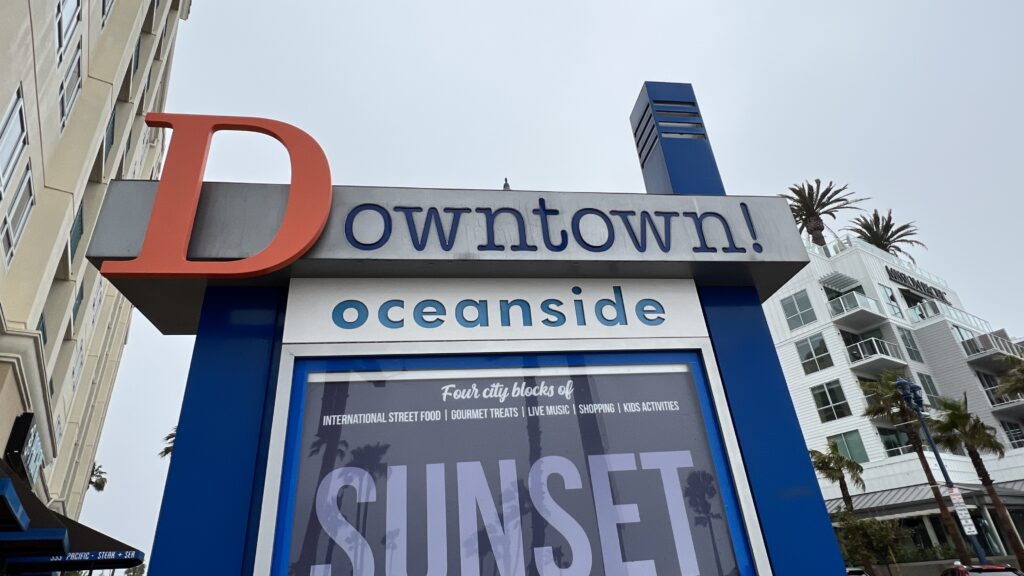 5. Oceanside Has A Cool Art Museum
While you're walking around Oceanside, head up to the Oceanside Museum of Art and check out some of their cool exhibits on display! "OMA" as the locals call it – was such a refreshing art museum with really unique displays and exhibits. For example, one of the featured artists created clothing out of condiment packets! Another exhibit featured an artist that painted larger than life displays of action figures. It's not a huge museum – but really worth stopping in for a visit. Especially if it's rainy day or you need to get out of the heat for a bit!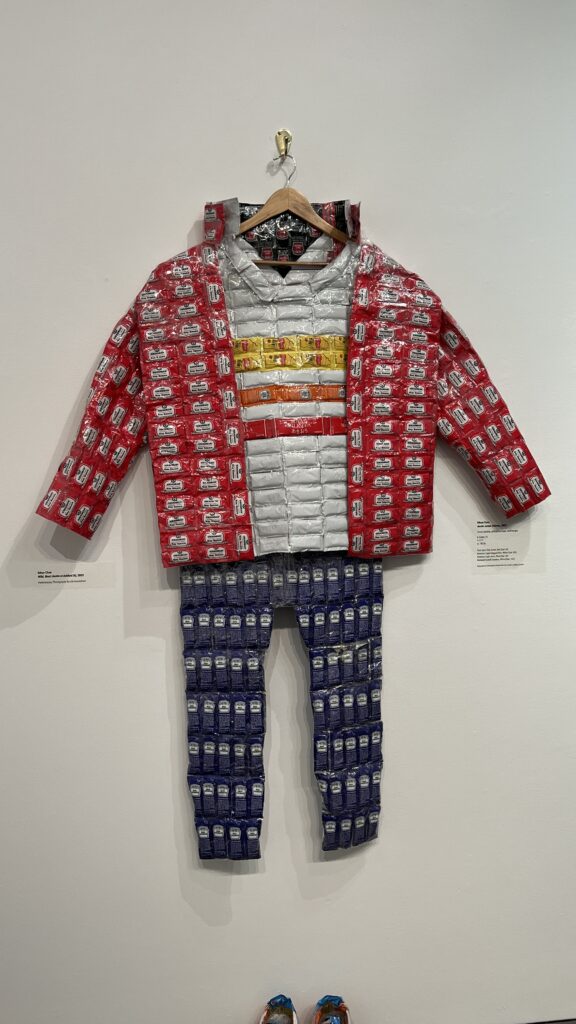 6. Go On A Whale Watching Adventure!
I was so excited to take a whale watching tour during my visit to Oceanside. Oceanside Adventures has excursions which take you about six miles off the coast into the Pacific Ocean to look for migrating whales. You'll join the tour at the Oceanside Harbor and set off on a two-hour journey. Unfortunately we didn't spot any whales on my trip but we did see an incredible amount of dolphins – I'm talking hundreds of them swimming together and jumping out of the water. (This made everyone on board forget we were looking for whales in the first place.)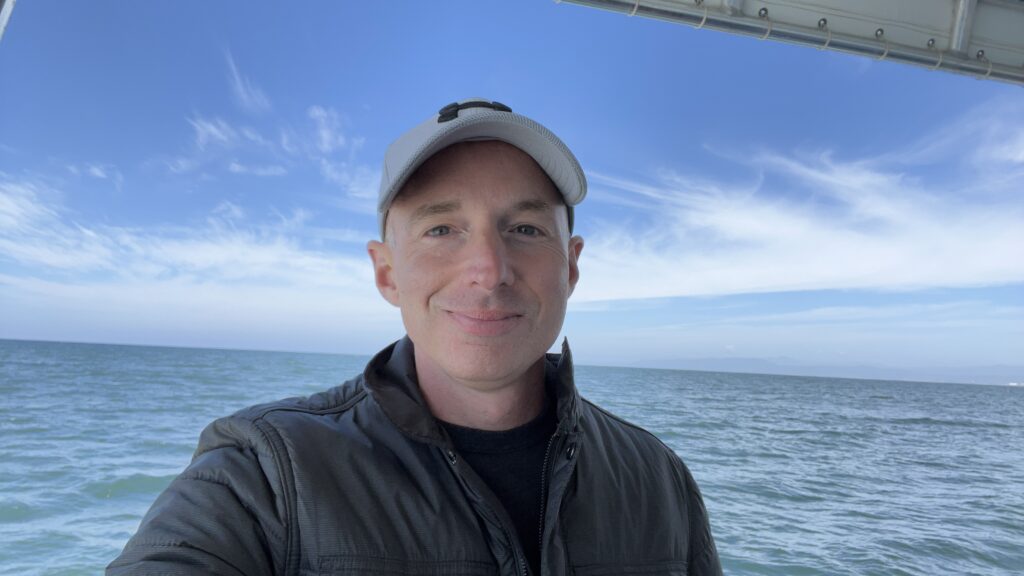 7. California's Largest Spanish Mission Is Here
Mission San Luis Rey is the largest of the missions in the state of California. It was founded in 1798 as the 18th Spanish mission in the chain of 21. A lovely woman at the welcome desk took time to give me an overview of the mission and point out places I should consider checking out while I was there. You can tour a large portion of the property including the church and cemetery. There's a museum that visitors can check out for a small fee. The oldest pepper tree in California is on the site as well. It was planted in 1830.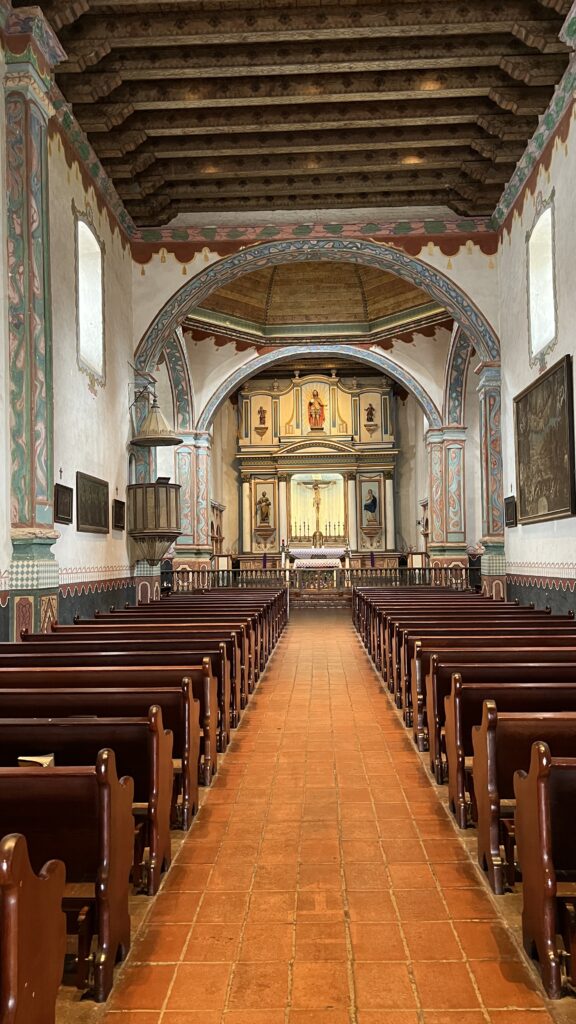 8. There Are Lots Of Great Murals
Lots of beautiful murals fill the walls around Oceanside – many with bright colors that add to the coastal vibe you get while exploring town. There's even a walking tour you can join to learn about the dozens of murals around the community and the many artists that created and painted them.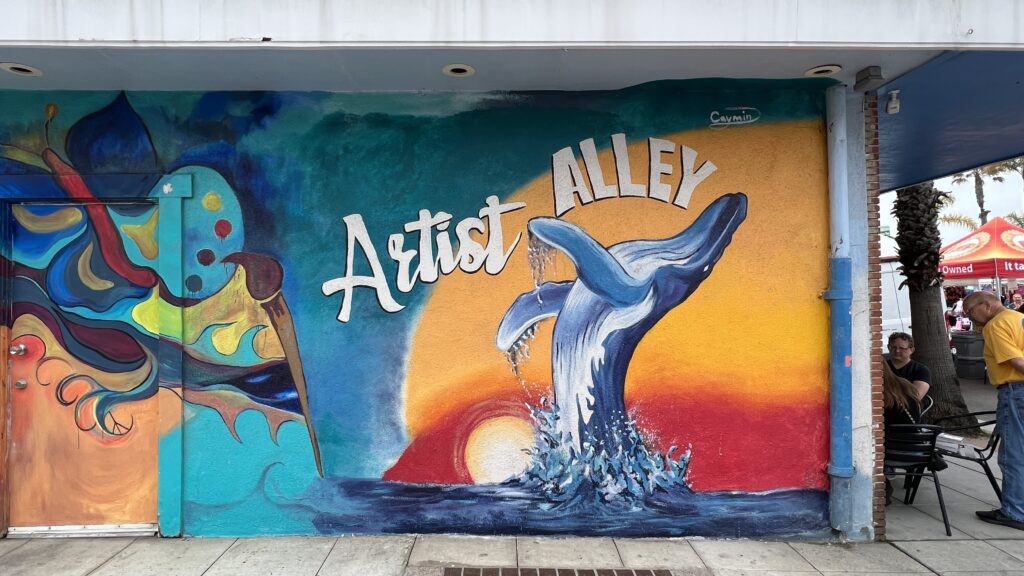 If you're looking for lodging or dining options while visiting Oceanside you can always visit the local tourism office website at: visitoceanside.com!