The state of Mississippi often gets a bad rap.  As a travel journalist, I've definitely encountered people that perfectly fall into the typical southern stereotypes.  In fact, the day before my visit to Oxford, I encountered a man driving in the wrong direction, shooting birds out of the window of an old Ford pick up truck.
If you listen closely, you can hear the sound of every tourism official in the state banging their head on a desk.
Personally, my stops in Mississippi over the years have always been pleasant.  I've always found kind people and plenty of cool towns to talk about.  But, as it turns out – Oxford may just be the coolest.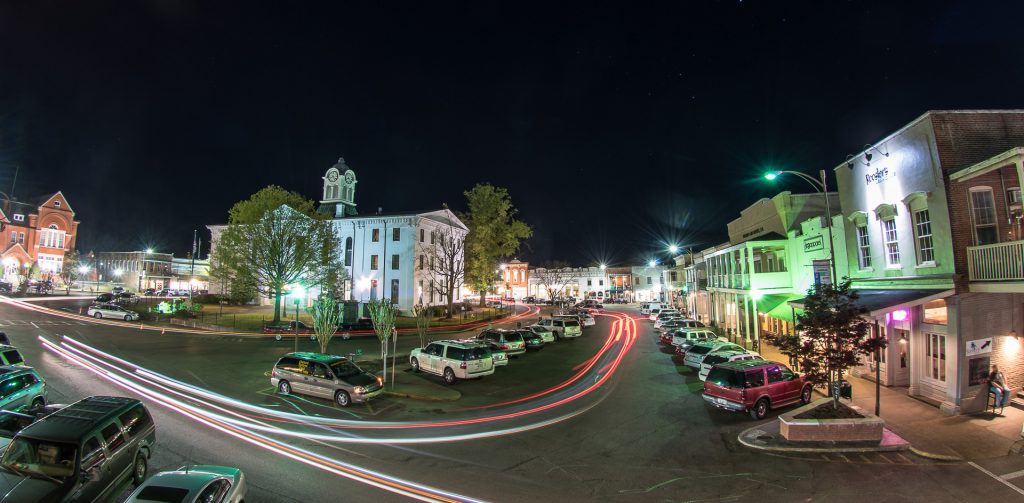 Known best as home to the University of Mississippi and for its ties to literary giant William Faulkner, Oxford's cool factor expands well beyond those long time claims to fame.   The vibe is busy, uptempo and fun like you'd expect in a place full of college aged residents.   But, don't be mistaken – the downtown crosswalks (they're everywhere) aren't only full of young people.
There's a sense that once you've lived in Oxford, you figure out a way to stay, or return here for good.
As I left the Oxford Graduate, a fun college themed hotel, I walked through a bustling lobby packed with students studying.  Who knew a hotel could double a library?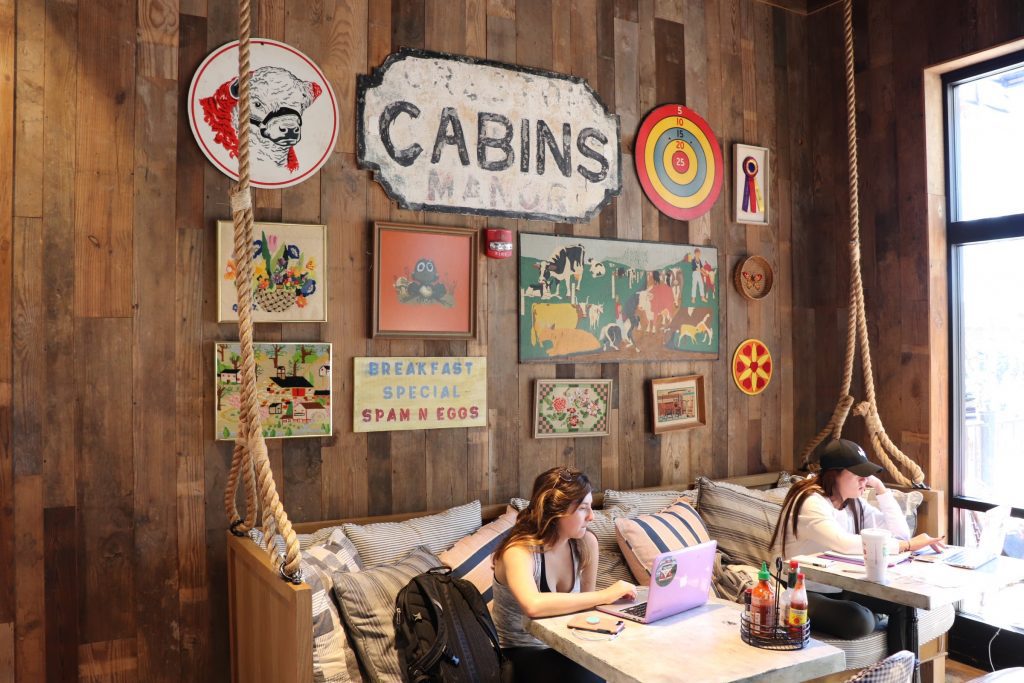 A short walk downtown and I met a man named Mac Monteith who would be my tour guide for the afternoon.  He's a local real estate developer and proud resident of Oxford.  Mr. Monteith is not only successful but well known to many in this small town.  Every few minutes, he waves back at various patrons that catch his eye while we enjoyed lunch at the Ajax Diner.
Our driving tour begins with the following phrase: "I have cup holders in my car just like the guy in the TV show Better Call Saul".   I immediately knew this was going to be great.
We make several loops around the downtown square, past the Lafayette County Courthouse and The J.E. Neilson Company (the south's oldest department store).  Square Books, Lulu's, and Ya Ya's Yogurt are among the many retail options in view.
"I've found that many people who can live anywhere – choose to live here."
During the Civil War, General Sherman ordered this beloved Oxford square ablaze.  Just one structure still stands that was spared in 1864.  Today, it's home to Oxford Grill House and Roosters Blues House.  Back then, it was a confectionery.  "It's proof that that everyone loves candy" jokes Monteith.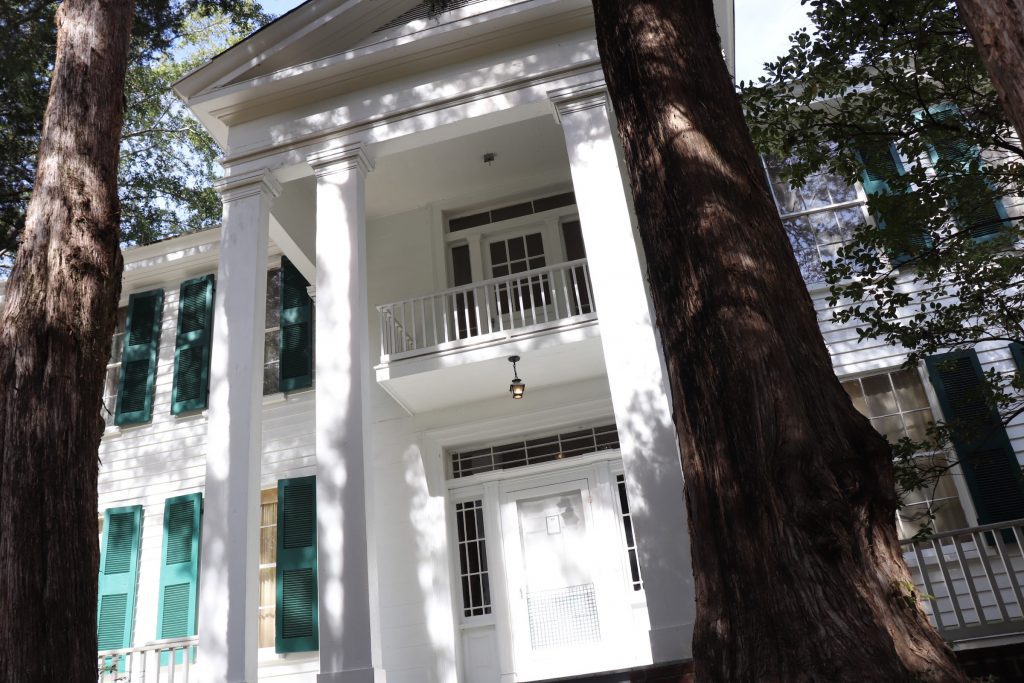 The homes nearby are spectacular. Most include perfectly mowed lawns and sprawling front porches. They're also expensive.   We eventually wind down a tree lined street which runs right past the historic Rowan Oak mansion – the former home of author William Faulkner.
As we make our way around town, the car slows as my tour guide excitedly points out new businesses that have recently opened. He points out the window at some of his favorite restaurants.   Oxford is without a doubt what many would call a "foodie destination".   The variety and quality of dining options in a town this size is certainly impressive. One of Mac's favorite hot spots turns out to be the place I had dined the night before.
In fact, Snack Bar may go down as the finest Mississippi restaurant within walking distance of a SEARS.  (It's housed within an old strip mall which was odd – but the food and service was great just the same.)  It's located next to another Oxford favorite – Big Bad Breakfast.   Both places are run by City Grocery Restaurant Group which is owned by award-winning Chef, John Currence.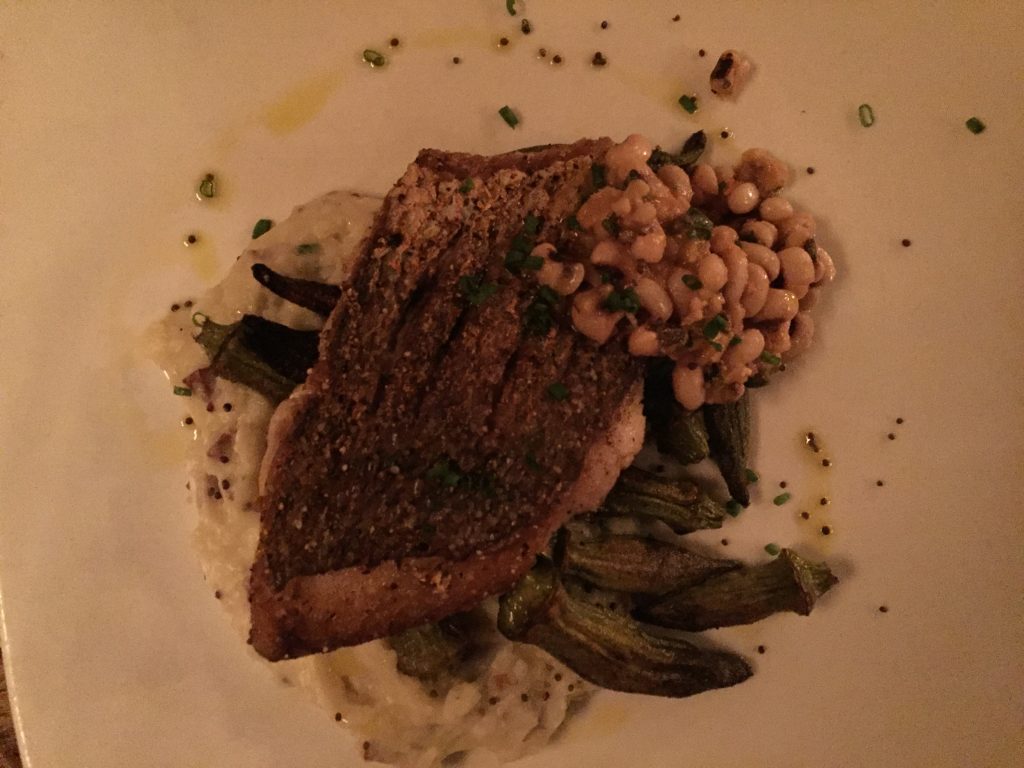 Of course, our tour winds down with a campus visit at Ole' Miss.  It's almost game day and the students and staff are preparing to host LSU.   "It's insane" Mac says, as he points out where the masses will congregate over the weekend.   There are plenty of signs to direct game day traffic and security is in full swing making sure nobody parks anywhere they shouldn't.  If you didn't know better, you'd assume they were about to host a Presidential debate.
There was only one thing left to do before I wrapped up my visit.  Despite the security, barriers and strict campus rules – I still needed to stand on the field at Vaught-Hemingway Stadium.
And so I did.
However, the way I made it onto the field is a secret I'll take with me to the grave.
Or maybe just across town to William Faulkner's grave.
To learn more about visiting Oxford, Mississippi – check out: visitoxfordms.com