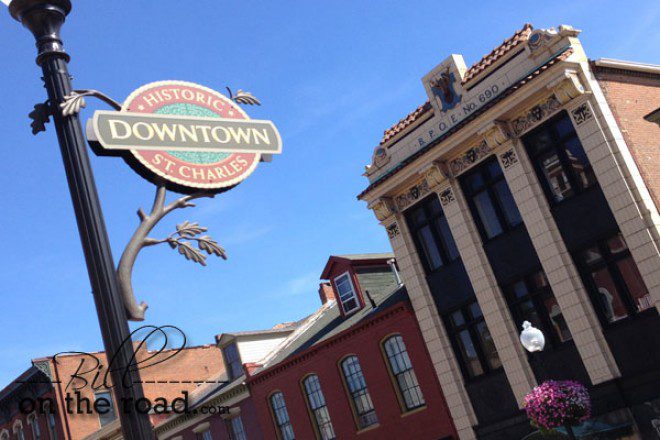 On a pretty Fall morning in historic Saint Charles only a handful of cars are parked on brick covered Main street.  As the day goes on, the same street begins to fill and nearly two miles of shopping, dining and history is bustling at full throttle.
Saint Charles County has become one of the fastest growing regions in the country.  The historic section of downtown Saint Charles where Lewis & Clark became famous as early western explorers has blossomed into a perfect mix of recreation and business that many towns can only dream of.
Each merchant inhabits a charming storefront with custom signs that offer visitors just about anything you can think of.  Italian food, shoes, antiques, wine, candy, crafts and ice cream for starters.  Block after block is full of unique shops in preserved or restored buildings.   What makes it even more impressive is that with just a few exceptions – these are all small businesses in every sense of the word "small".  Some business owners actually live directly above their Main street shops.
Saint Charles was founded in 1769 as a post along the Missouri River by a French Canadian fur trader named Louis Blanchette.  One name you've certainly heard of – Daniel Boone lived in the area and was one of the first settlers here.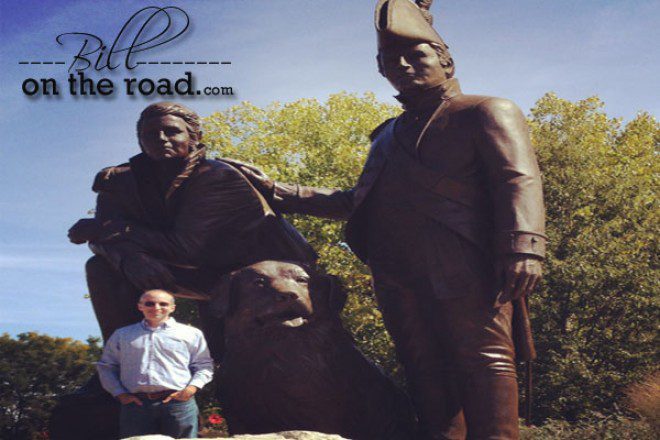 At one time, historic Saint Charles was known mainly as a destination for older tourists.  In recent years, that's changed with the addition of hot spots on the north end of the street that remain open after most of the stores close around 5pm.   There are also places like the Foundry Arts Centre that feature local artists as well as concerts and other community oriented events through out the year.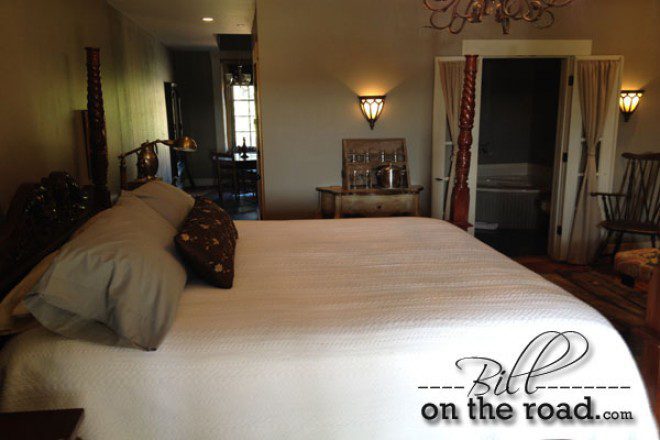 There's enough to see and experience in historic Saint Charles that a Bed & Breakfast like Boone's Colonial Inn stays busy with guests from all over the country.  Owner Venetia McEntire says she also offers an alternative for business travelers who are tired of hotels as they travel.  The a-typical B&B atmosphere here  is welcome to many people who aren't thrilled about staying in a place where you have to join a bunch of strangers for breakfast or take a class on which of the 50 pillows stay on the bed while you sleep or get tossed on the floor.
The views of the Missouri River are an added bonus and many guests come here and to other B&B locations in Saint Charles for the scenic views as leaves change colors in the Fall.
One popular attraction that brings guests to the area is the Katy Trail.  A 238 mile stretch of largely flat trail for cycling and walking.  The path is an old rail road route that provides incredible views of Missouri and is easily one of the longest paths of its kind in the country.

While visiting another historic Saint Charles staple called Little Hills Winery – owner David Campbell proudly spoke of this neighborhood claiming there's no better place in the region for sitting outside and enjoying lunch or even a glass of wine.  It's true – there are ample places along this two mile stretch of town where guests can sit outside and take in the nostalgic views of brick roads and old town shops.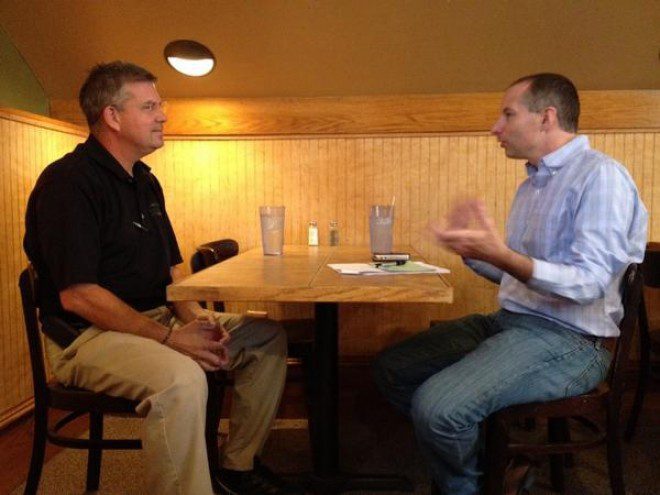 Campbell insists though that it's actually Christmas time when the views here are impossible to beat.  The entire street is decorated and lit for the Christmas season and an annual event called "Christmas Traditions" brings tourists and families from the region out in full force.  Costumed characters (who have their own collectors cards to hand out) walk the street while posing for photos and welcoming visitors.
In an age where every city now declares it's "historic" (just pay attention to the signs on the highway)  Saint Charles actually fits the bill and is a much welcomed atmosphere no matter what season.
The word is apparently spreading nationwide – a recent study from 24/7 Wall Street, an internet based business and financial magazine named Saint Charles one of the 50 best places to live in America.