If you're looking for the covered bridge capitol of the world, you'll want to hit the road and head to southwest Indiana.
Parke County has 39 covered bridges and draws tourists each fall for their annual covered bridge festival. Part of the fun in visiting is navigating with an old-school map and trying to pinpoint each of the bridges. They are located all around the southwest region of the state and some are tougher to spot than others.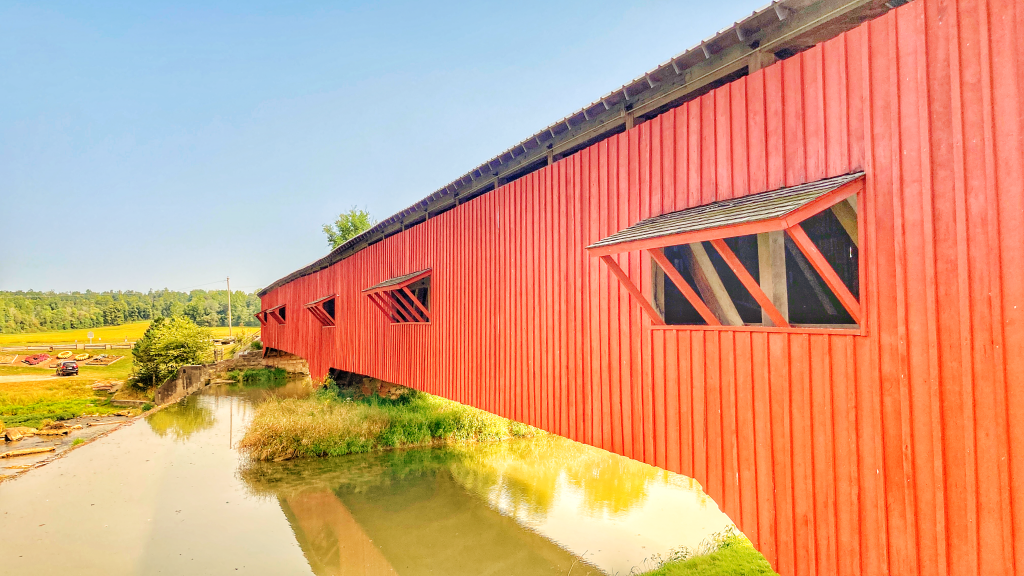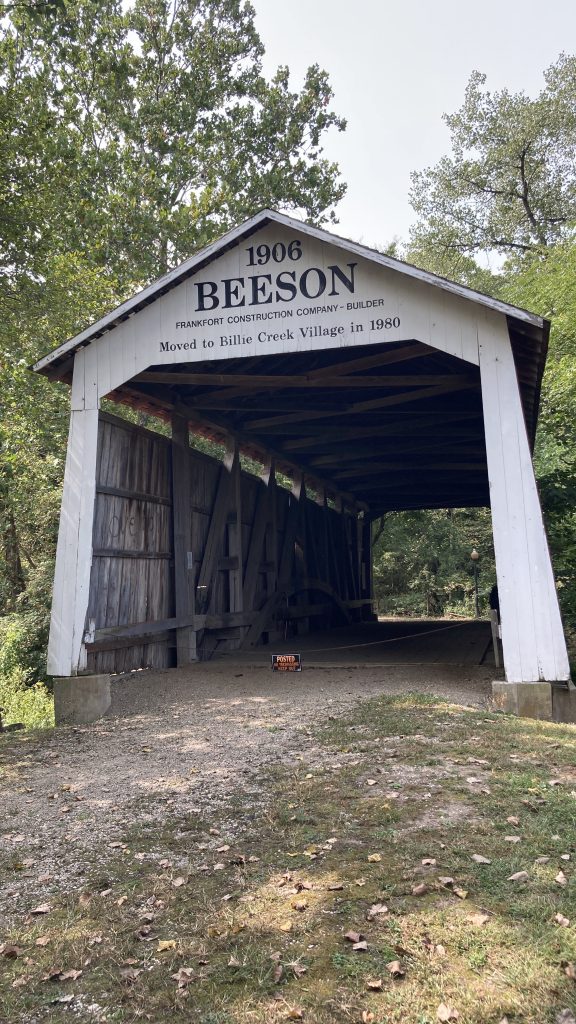 I spent two days driving around Parke County and was able to find 17 of the 39 covered bridges. After remembering how to read a physical map in this age of GPS and smart phones, I started cruising right along. If you have someone traveling along with you, it'll be much easier navigate the rural roads and track them down.
The tourism officials have smartly added road signs with arrows which are color coded to match with routes on their official "bridge hunting" map. Unfortunately, there are very few, if any, actual signs to let you know you're about to approach one of the bridges. This makes it rather difficult to find many of them as they can be tucked away off a dirt road or hidden from easy view. Some additional signage would be a great addition to the experience. I eventually gave up trying to find a handful of them because they seemed impossible to find.
Some of the covered bridges are still in use and part of roadways in Parke County. Others are located in areas where they simply cross over a small stream. I even found one that was located in the middle of a golf course. Be aware that cars may come through while you're taking photos or checking out the graffiti located inside the walls.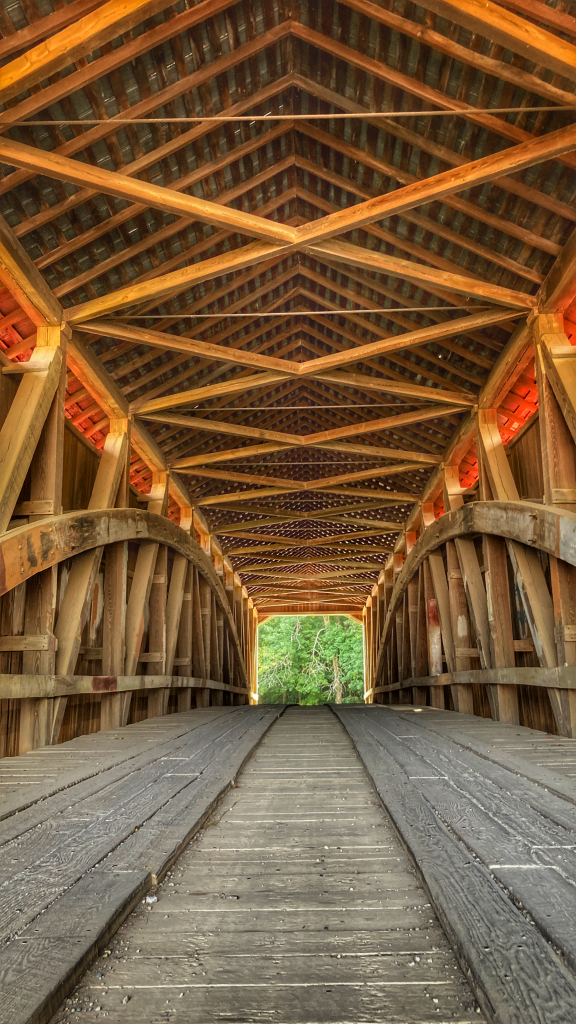 While I didn't get close to finding all of them, my favorite of the bridges that I did find is probably the favorite of most tourists. The Bridgeton Covered Bridge at Bridgeton Mill has a waterfall that flows beneath it. The bridge is 261 feet long and was built by J.J. Daniels in 1868. The original bridge was actually burned down in 2005 but rebuilt by the community in 2006. The Bridgeton Mill is the oldest continually operating mill in Indiana. Across the bridge you'll find a tiny town that looks much like a movie set.
If you're wanting to road-trip and check out the bridges in Parke County, there are several options for a place to stay. You can book a cabin, room, or campground site at Turkey Run State Park in Marshall. The park has great scenery and hiking trails, making a terrific home base to explore. There are also multiple bed and breakfast locations, and budget motels in the region.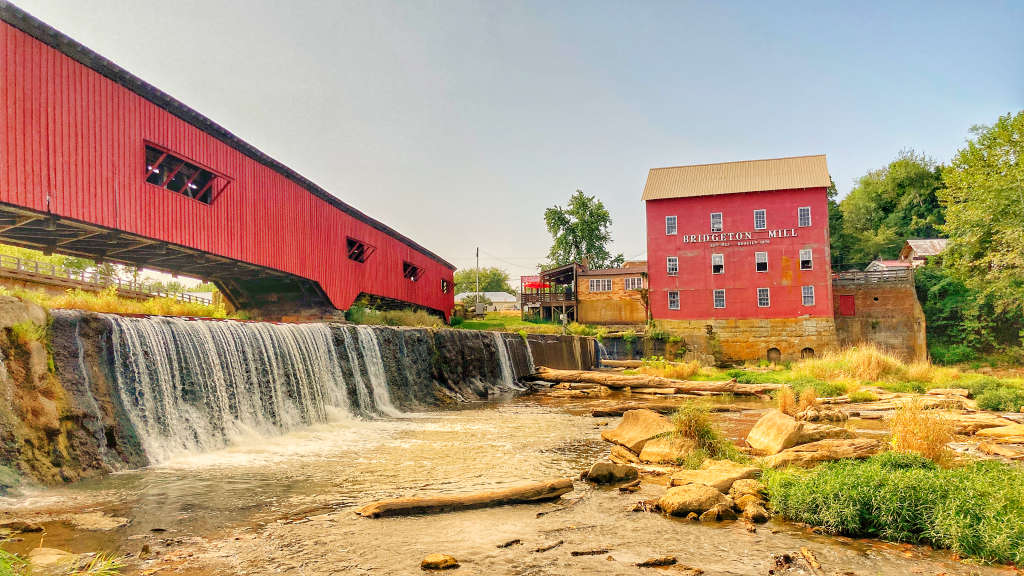 Tip: pop into the visitors center in Rockville or one of the stores on the square and grab a Parke County Tourism Guide which has a fold-out map. Good luck!