For anyone that's read my book, 100 Things To Do In America Before You Die, you know that "visiting a presidential library" is one of the uniquely American must-do experiences.   Thanks to the great state of Texas – you can visit three of them in one trip – and they're all fantastic!
It's always important to remind people that politics doesn't matter when it comes to visiting these incredible history museums.  Oh, and some people often ask why they're called "libraries".   Most modern-era presidents donate their administration's papers, through the national archives, to a library for future historians and researchers to examine.  The general public however, doesn't usually utilize the actual library.   Instead, most visitors will see a museum that contains interesting artifacts that relate to the president's time in office.  You'll also typically find exhibits that relate to the era in which the president served.
Texas had three of the thirteen official presidential libraries.  (The most of any state.)  George W. Bush, George H.W. Bush, and Lyndon B. Johnson all have their libraries in the lone star state.  All three are within an easy road trip of one another.
Lyndon B. Johnson (Austin)
Dedicated in 1971, the Lyndon B. Johnson Presidential Library & Museum is located in Austin, Texas.  Johnson lived about 50 smiles west of the city on his ranch, which can also be toured by the general public.
The museum is the oldest of the three in Texas but it's full of incredible stories and one of a kind artifacts.  Some of the things you'll see when you visit – the Bible that LBJ was sworn into office on after JFK was killed, teleprompter script from his speech announcing he wouldn't run for re-election and the desk where the civil rights act was signed into law.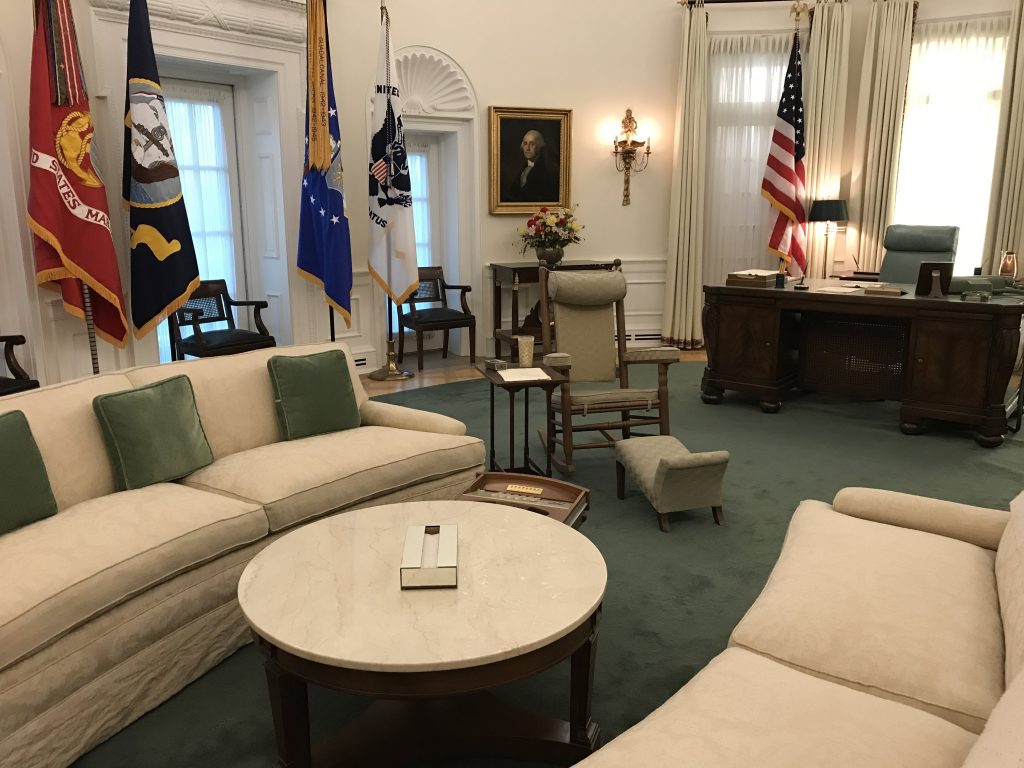 It's easy to forget but Johnson was one of the most productive presidents in the last 100 years.  His list of accomplishments is really quite fascinating.  In the museum you'll see exhibits pertaining to many of his acts including voting rights, student loans, clean water, traffic safety, and the freedom of information act.  Johnson's "great society" changed America's landscape forever.  He also ended the Vietnam war and helped create the entities we now know as PBS and National Public Radio.
My favorite sights inside the museum included a handwritten note to the president from Jackie Kennedy shortly after he took office, the very first medicare card – which was given to Harry Truman, and a copy of the Warren Report – which studied the assassination of JFK.
George H.W. Bush (College Station)
The elder of the two Bush presidents – George H.W. Bush built his library in College Station, Texas.  College Station, best known as the home to Texas A&M University, is about two hours east of Austin and about three hours southeast of Dallas.
Bush Sr. had an amazing life, even before he became president.   His museum touches on many of the things he excelled at before politics.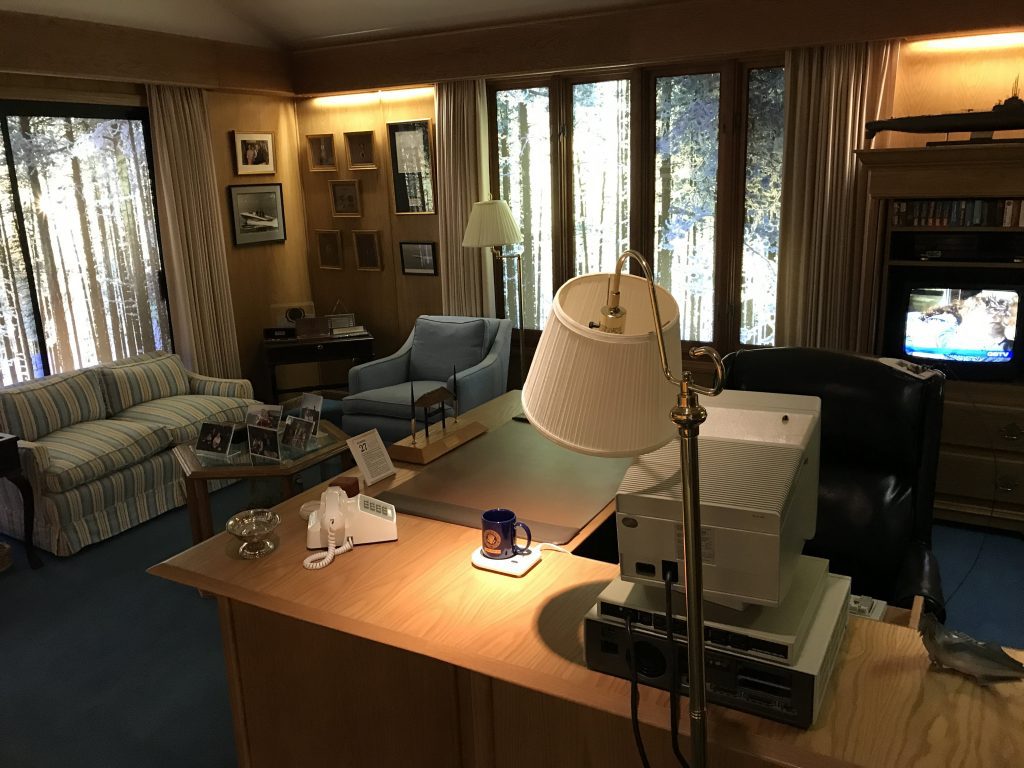 A few of my favorite things about the museum – a look at the president's office at Camp David, a great video that focuses on the self deprecating humor the Bush's are known for, and a baseball glove from his youth that he kept in the Oval Office desk.
For a great photo op – there's a replica of The White House in the middle of the museum and a look at the conflicts in Iraq, that started during his time in office when Saddam Hussain invaded Kuwait.
His presidential limo is on display as well as a boat he often used to entertain visitors, including heads of state.
George W. Bush (Dallas)
The George W. Bush Presidential Library & Museum is the newest of the three in Texas, and of all the other libraries in the national archives system.  It has all of the bells and whistles that you'd expect from a museum in 2018.   There are lots of interactive exhibits including one called Decision Point Theater.  In the theater, visitors sit at stations and use video screens to make decisions based on information that the president had been given on various topics.  The participants vote on the "correct" decision and the votes are shown on a big screen, followed by the decision President Bush ultimately made.
Bush's love for sports, particularly baseball is quite apparent.  His personal autographed baseball collection is on display.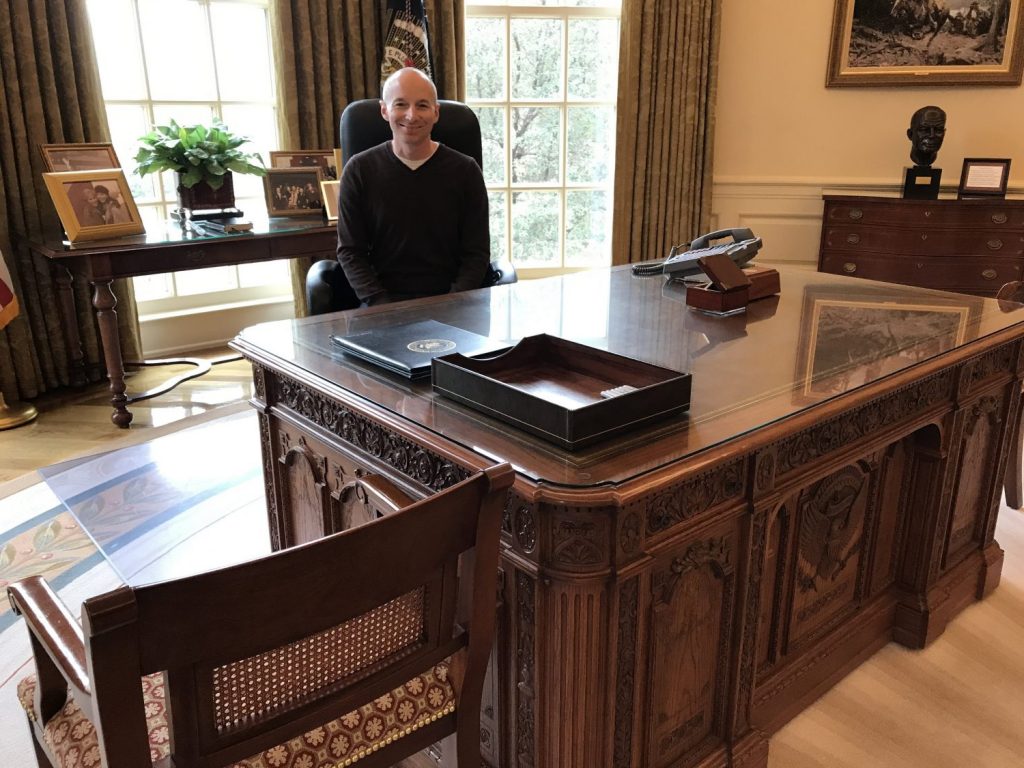 It was interesting to see school groups touring, that were not alive during the September 11, 2001 terrorist attacks.  What so many of us vividly recall – these kids have never known life "pre 9-11".  It was a mind-boggling moment watching tour guides explaining what happened to them.
Some of the cool pieces you'll see – the bullhorn used by the president after the terrorist attacks as he spoke to first responders in NYC and a special gift from people in Africa as a thank you for his work to end the spread of AIDS.
Many of the presidential museums have a replica of the Oval Office but so far, this one is my favorite.  For starters, it's an exact replica with many personal artifacts on display that were actually used in The White House.  But, the best part is that you can sit behind the desk and have a photograph taken – for free.  (The Clinton Library in Little Rock makes you pay for a "professional photo" – you can't use your own cell phone.)
I will also add that the tour guides were incredibly friendly and really seemed to love being there.  Many were very chatty and loved sharing their favorite corners of the museum.  One thankfully pointed out a wall I almost missed that included some great stories about military heroes.
Don't miss the Easter eggs from the Easter Egg Roll (I'd never seen one in person before) and the president's Air Force One jacket.  Also don't miss the father/son Bush statues in the courtyard behind the museum.  It's very obvious that the two men hold each other in high regard.
There you have it!  A quick look at the presidential libraries and museums in Texas!  The best route is to start in Dallas, head to College Station and then to Austin.   But, no matter what route you choose – you're sure to learn a lot and see some terrific pieces of American history.  Much more fun that reading about it in a book – go see it in person!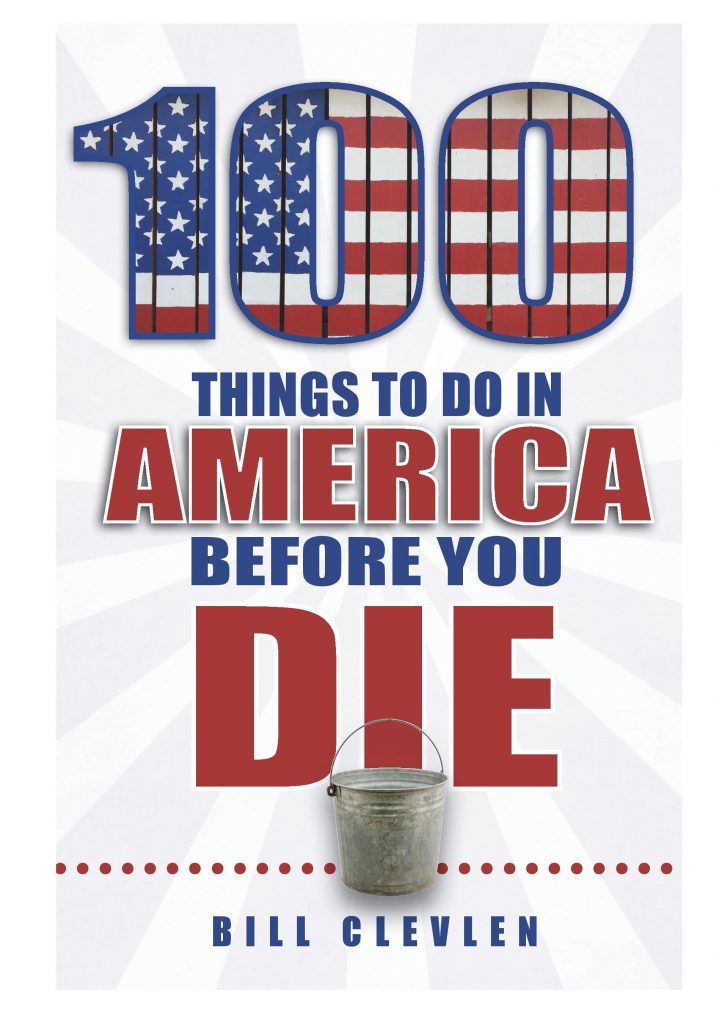 Love road trips?  Buy a signed copy of 100 Things To Do In America Before You Die and check off 100 uniquely American experiences!