In-N-Out has been a favorite fast food restaurant for southern California locals and visitors alike for decades. And now, fans from nearby or around the world, can pay homage to the chain's humble begins when they visit the site of the original In-N-Out Burger in Baldwin Park.
The tiny store, barely 10 square feet in size, was first opened in 1948. Though the actual building had to be torn down when Interstate 10 came through Baldwin Park, this replica was built to look exactly like the original In-N-Out location.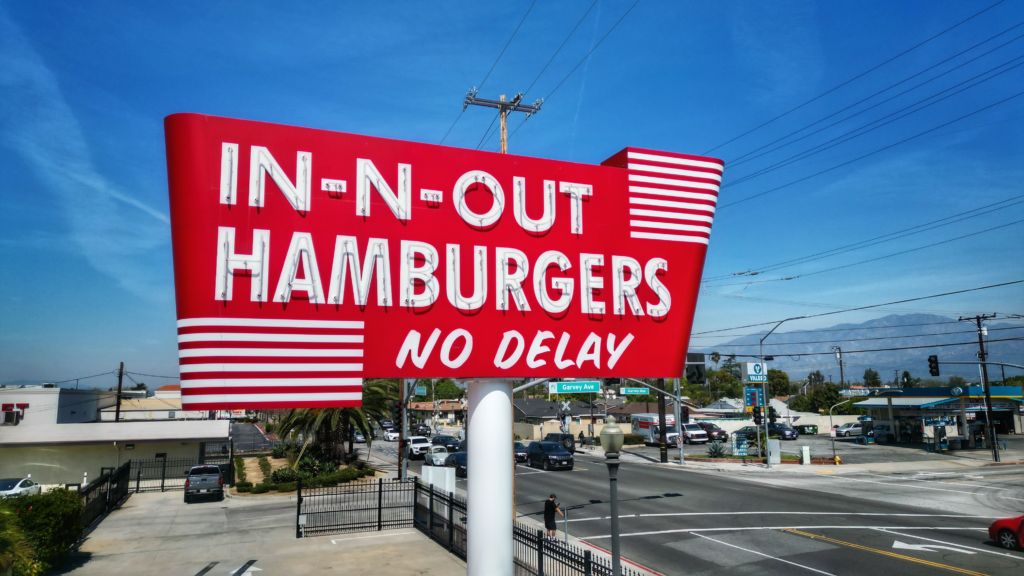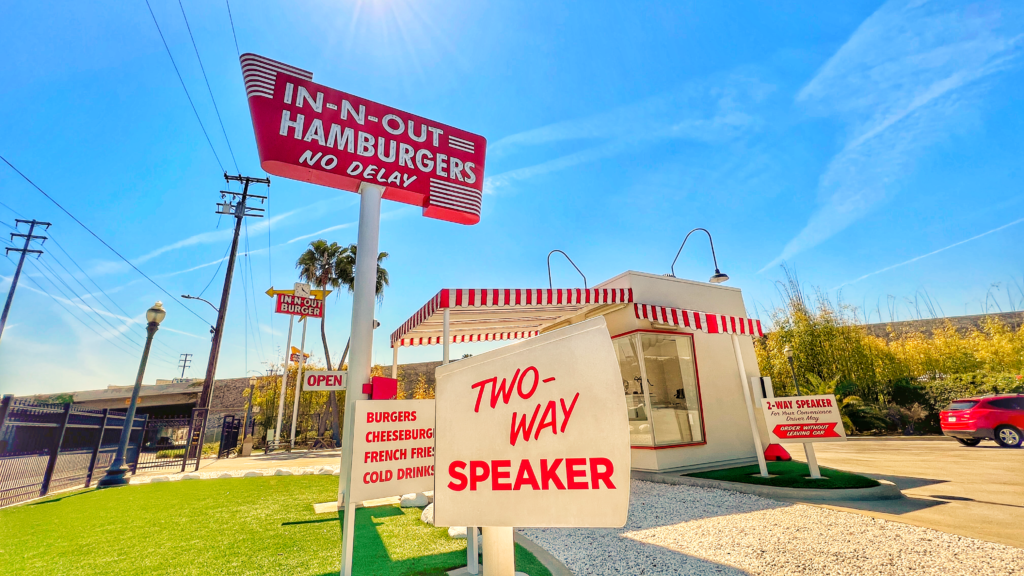 The large marquee – which appears bigger than the store itself – promotes "no delay" for hungry customers. The order window sits directly across from a cigarette machine, a throw back to a much different period of time. The two-way speaker out front was revolutionary and perhaps the first of its kind out west. Founder Harry Snyder wanted customers to cycle through faster instead of ordering and then waiting at the window while a line of cars formed down the block. He tinkered with the idea in his garage and introduced the new technology just months after opening.
Inside the Original In-N-Out Museum visitors will find props to pose for Instagrammable photos. You can hand a fake double-double burger out the window to your friend if you choose. You can try your hand on the french fry crank, or simply look at black and white photos from the early days when classic cars were rolling under the red and white canopy out front.
The replica store is only open a few days each week. Currently, the operating hours are Thursday-Sunday from 11-2. You'll want to come during those times otherwise a large gate out front will prohibit you from getting close.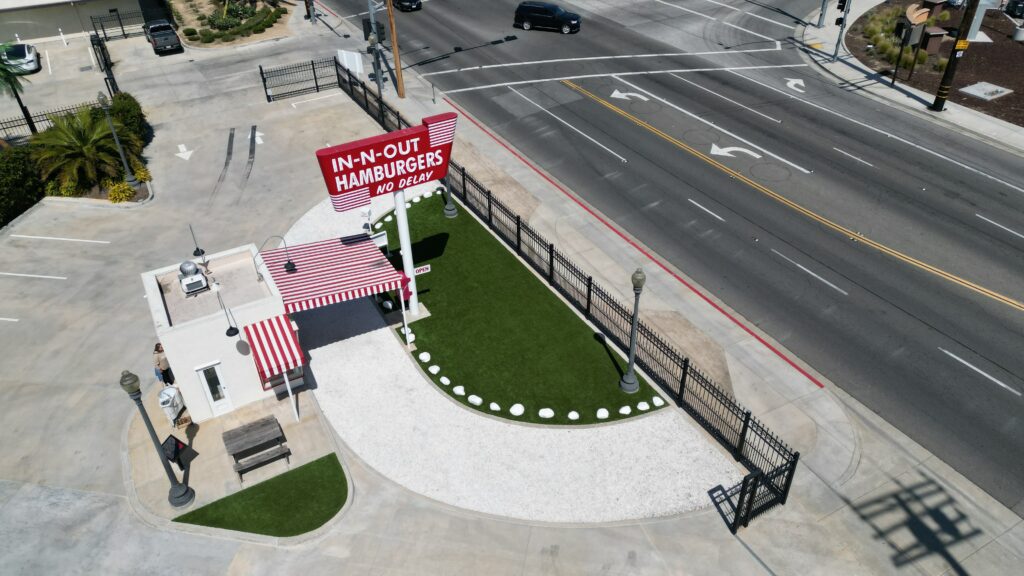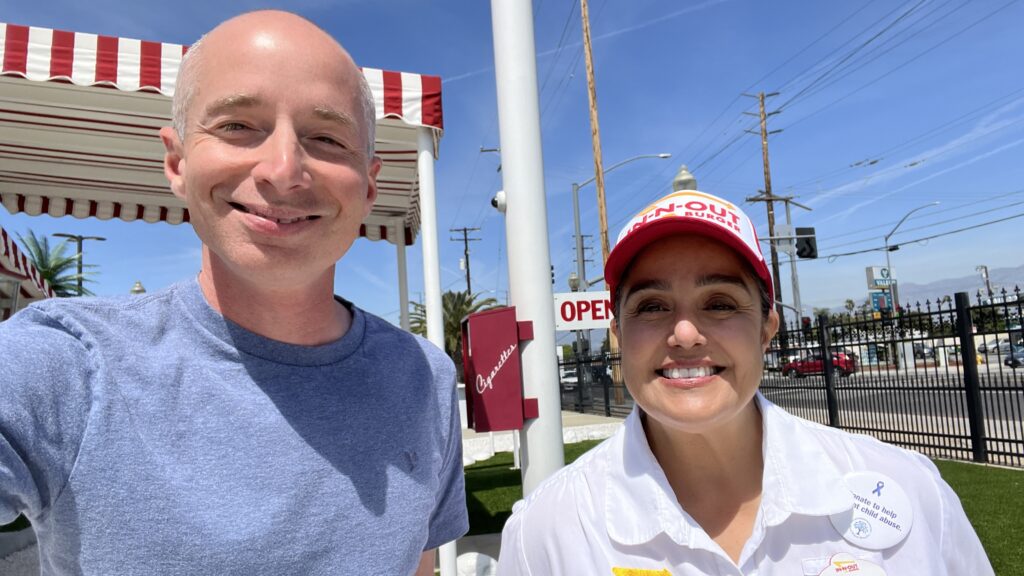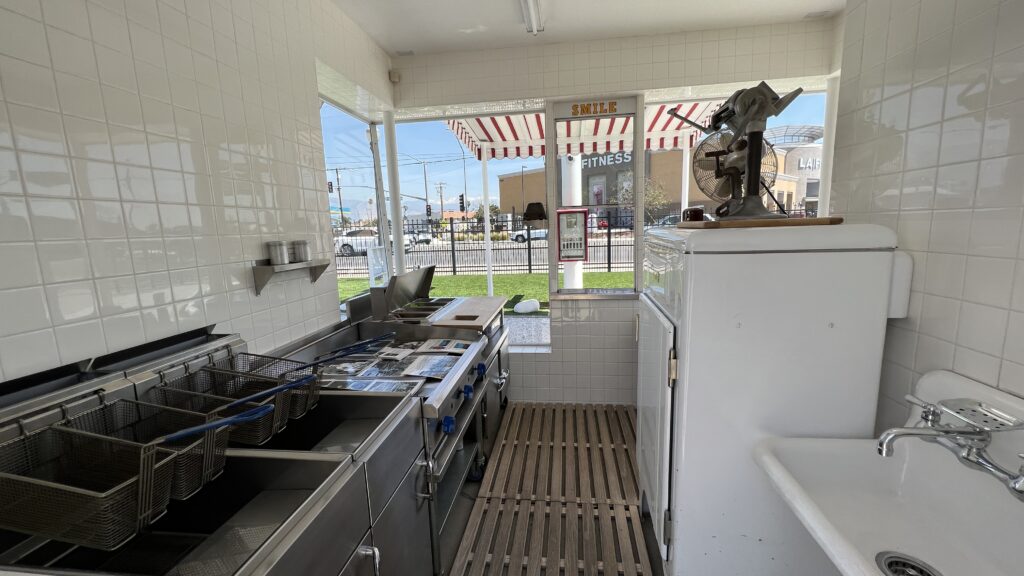 Right down the street, fans can find the In-N-Out Company Store with merchandise like hats and t-shirts. The company's training headquarters – In-N-Out University is also located nearby.
Best of all, a working In-N-Out Burger is just a short walk away. So grab yourself some lunch before or after your tour. Or, perhaps bring your food along and eat on the picnic tables near the museum. Just don't forget the milkshakes!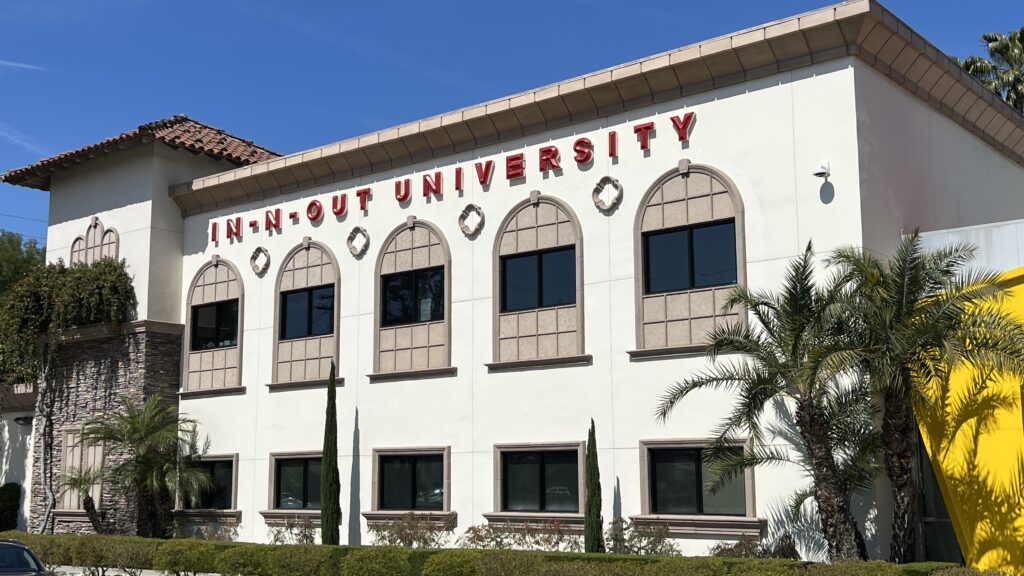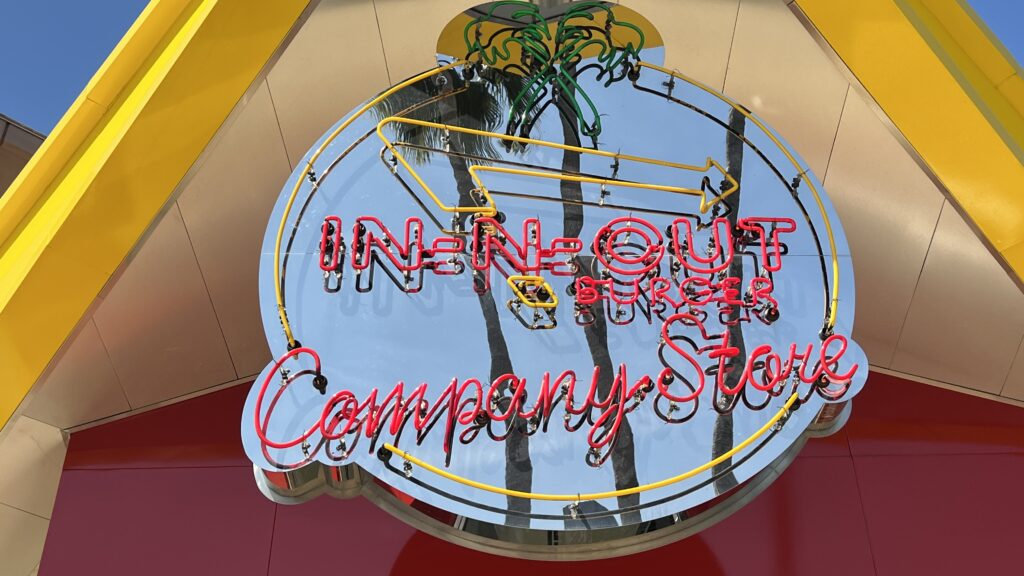 To learn more about In-N-Out's humble beginnings and store history you can visit their official website. To find In-N-Out merchandise you can visit their company store online.