If you're wondering how to plan a road trip through Oregon, I'm happy to share some of my own experiences and lessons learned from a recent ten day adventure through the state. Oregon is completely loaded with beautiful scenery and opportunities to get up close to nature.
During my road trip I was happy to find the perfect balance of time to enjoy the coast, visit small towns, conquer nature hikes, and of course – see waterfalls throughout the incredible Columbia River Gorge. During this visit, I focused mostly on the western half of the state.
Let's get started and help you plan your own Oregon road trip!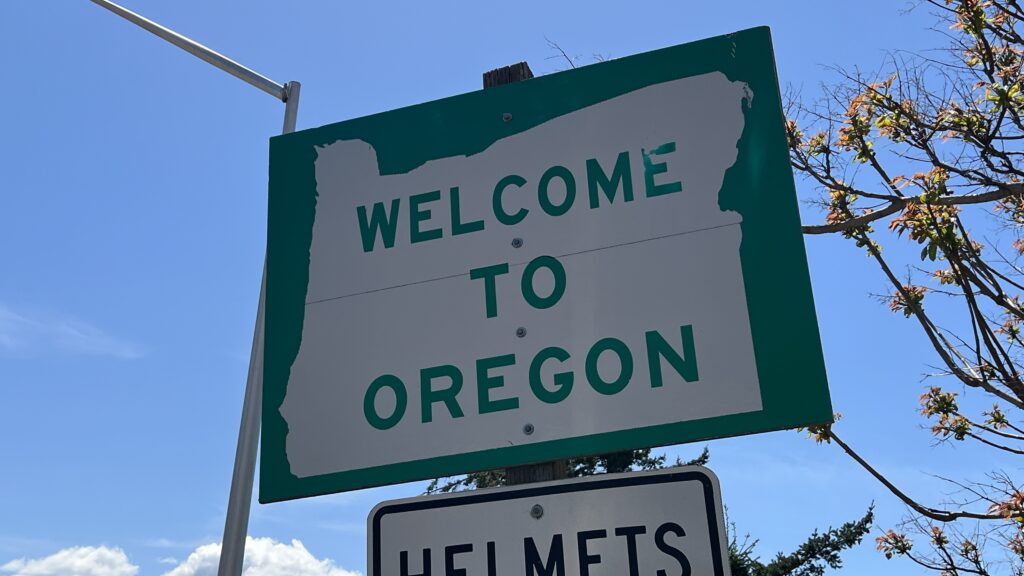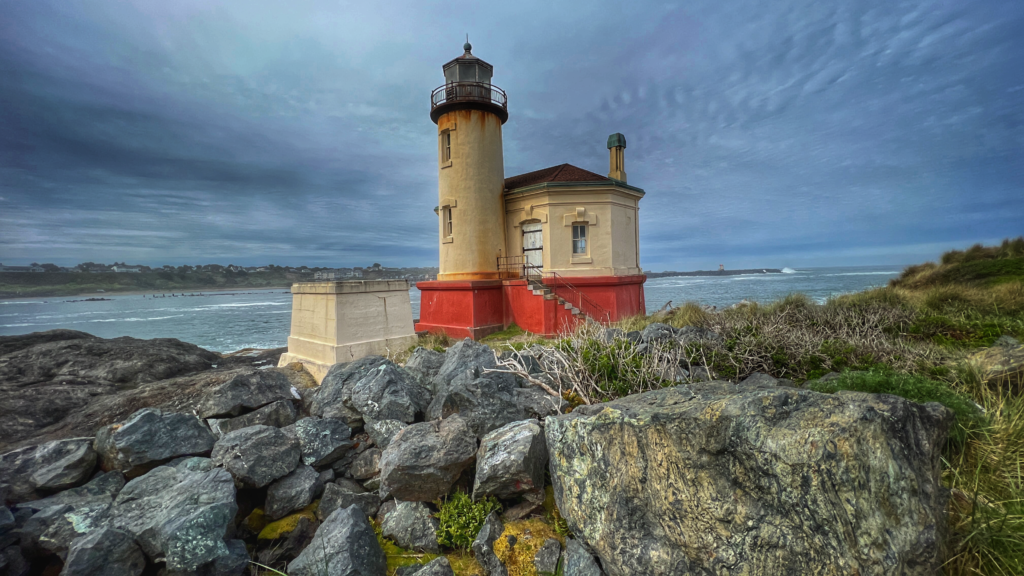 Coquille River Lighthouse on Bullards Beach
How Much Time Do You Need When Visiting Oregon?
If you're like most travelers and only have a week or so to explore – don't worry! A week is plenty of time to get a taste of what Oregon has to offer. If you're able to stretch it to ten days, that's even better!
My recent trip lasted ten days and I had more than enough time to do everything I wanted to do and then some.
I'd spend at least two or three days along Oregon's coast; a couple of days exploring some inland areas; and then the rest of your time in the Columbia River Gorge.
If you're flying into Portland and renting a car – you'll probably do the Columbia River Gorge area first, some inland exploring, and finish on the coast before driving back to the airport.
Visiting Oregon's Coast
Much like the Pacific Coast Highway in Northern California, Oregon's coastline doesn't disappoint. Whether it's raining or sunny, the massive rock formations scattered about the ocean are mesmerizing as gigantic waves crash into them again and again. You'll find plenty of places to pull over for a closer look or to hike down to beaches. Initially I thought I would be at a disadvantage traveling north. Turns out that it really didn't matter much at all.
One tip – stop into the state's visitor center as you arrive in Oregon and pick up a "points of interest" checklist. You'll have an easy one page guide to every mile marker in the state on Highway 101. I used this thing extensively!
You don't need to drive the entire Oregon coast if you're short on time. Let's be honest – the rocks and beaches all pretty much start to look the same after a few days. If time is not an issue, certainly knock yourself out and see it all!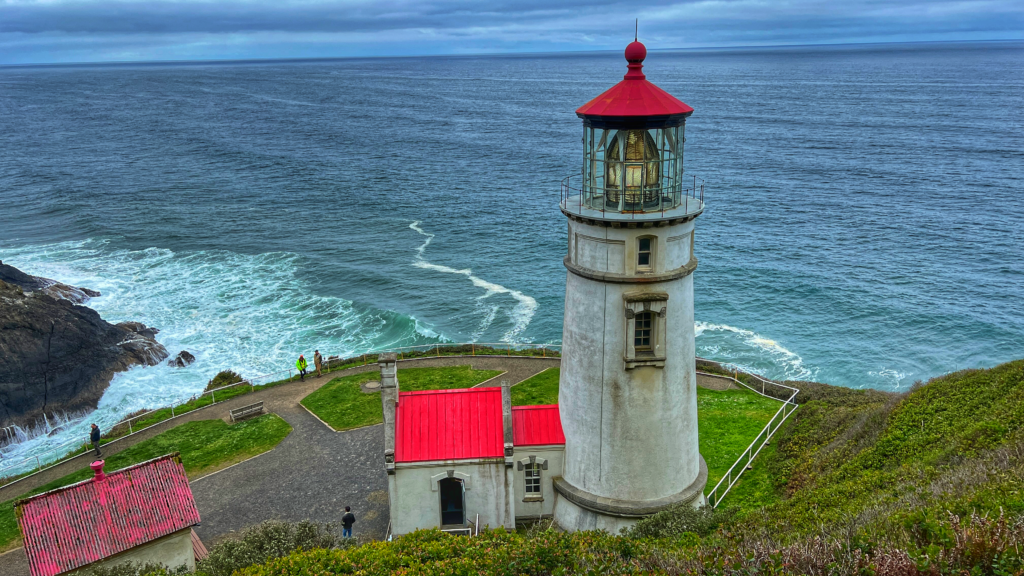 I stopped in the towns of Gold Beach; Florence; and Coos Bay. Florence had a really cool downtown area with great local restaurants.
Some lodging options:
–Wildflower Inn (Gold Beach) – Awesome spot with modern, spacious rooms.
–Mills Casino Hotel (Coos Bay) – A casino with basic hotel rooms and some dining options inside.
–Driftwood Shores Resort (Florence) – Spacious rooms with views of the ocean. The staff was super friendly and helpful.
One of my favorite adventure activities along the coast was a dune buggy ride in the Oregon Dunes National Recreational Area. Sand Dunes Frontier in Florence offers a wild, thrilling ride through the dunes! (Be sure to watch my Oregon Road Trip mini-doc to see the dune buggy in action!) It's easily located off Highway 101.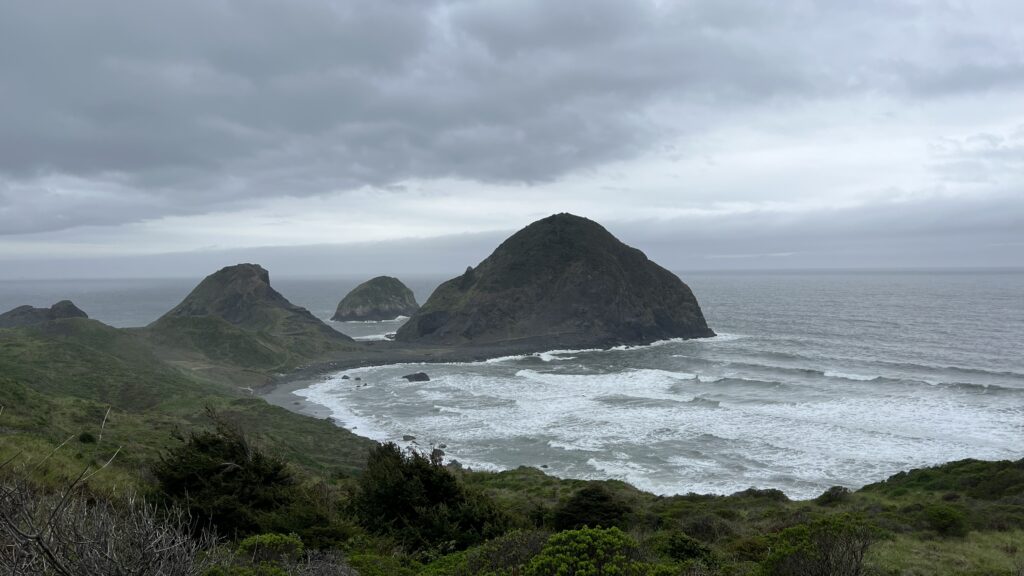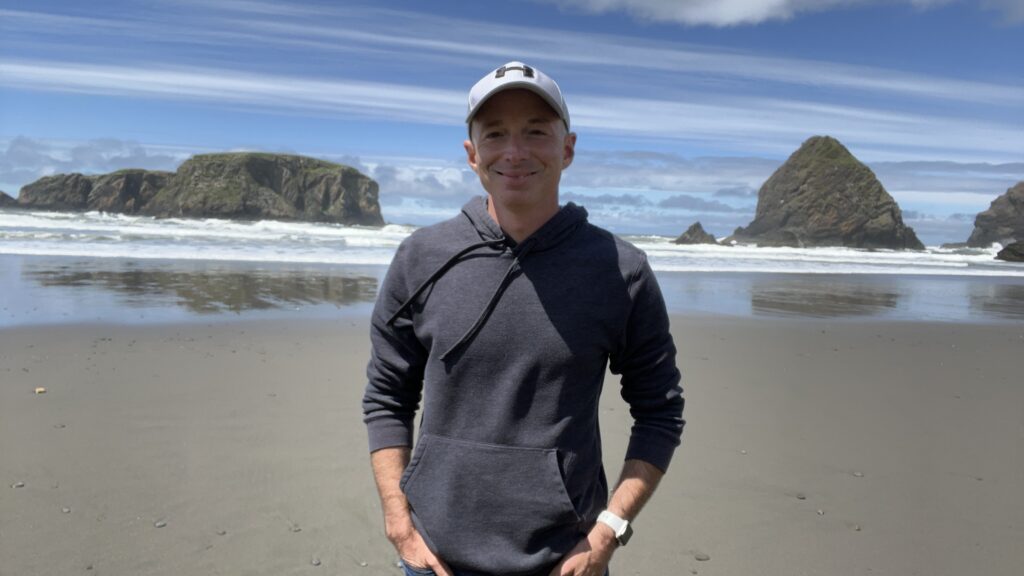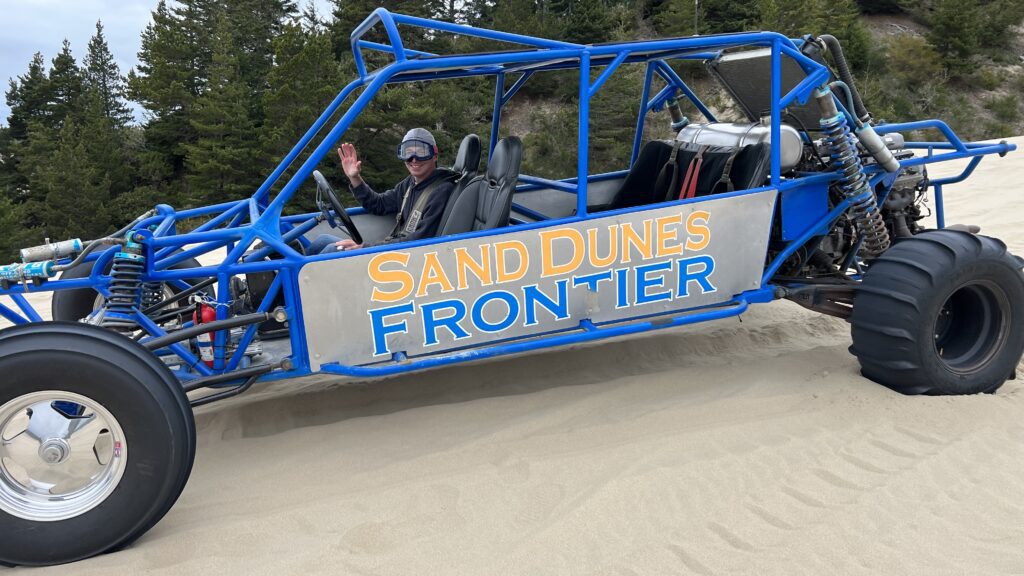 A Few Tips For Your Oregon Road Trip:
Have brand new windshield wipers. I lucked out and only had a few days of rain during my visit. Odds are your luck won't be as great. (But I hope it is!) My wipers were shot and I didn't realize until I couldn't see well on wet, foggy backroads and that's not good.
Bring good hiking shoes with excellent tread. If you want to really explore the coastal beaches, many of them are covered in rocks which can be slippery. Most of the trails I found to be in excellent condition – but don't do this trip in basic tennis shoes. I basically kept my hiking shoes on the entire time I was on the coast.
Don't assume that because it's spring or summer that it's going to be warm. The weather can change in a heartbeat. Sweatshirts or hoodies are your friend!
It's weird – but Oregon (in some places) requires an attendant to pump your gas for you. They passed a law recently that changes the requirement a bit but some counties can still enforce it. Just warning you so you aren't stunned when a stranger approaches your car and asks for your credit card at the gas pump!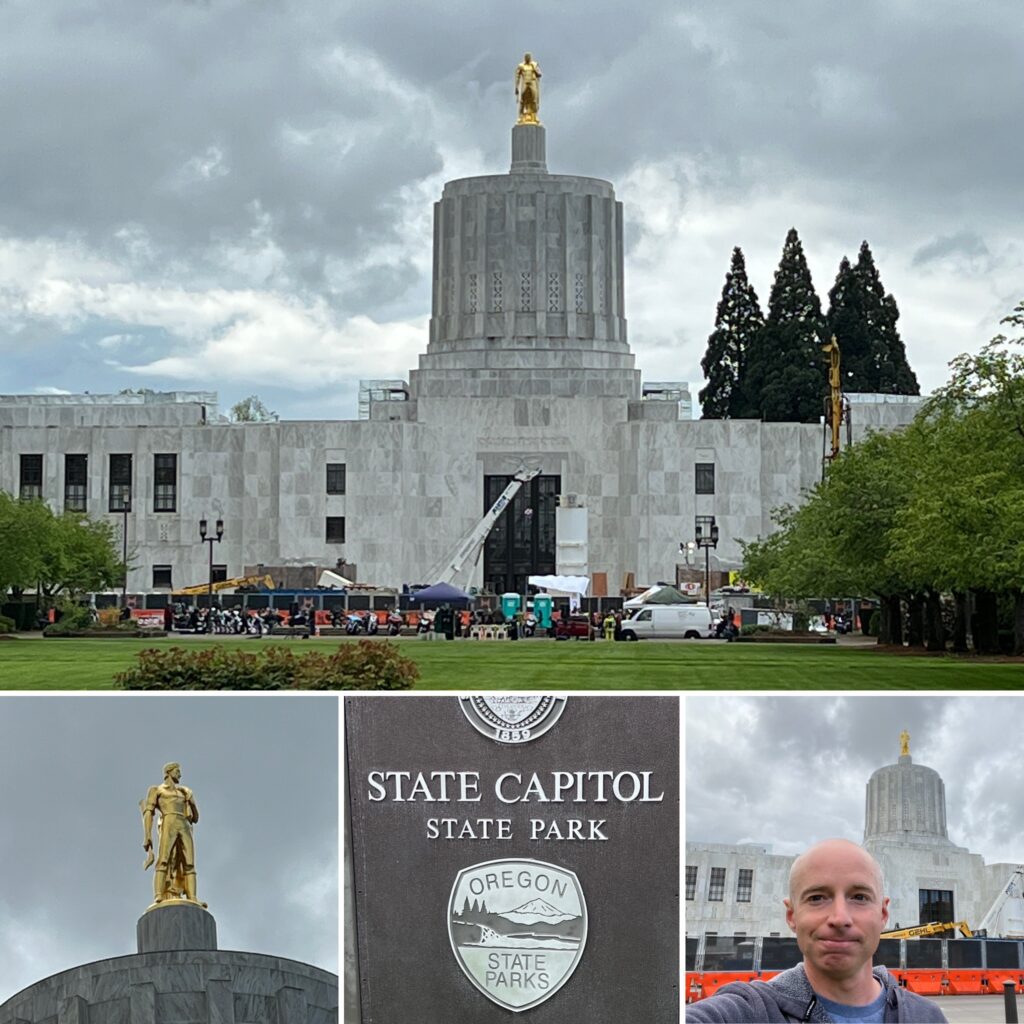 Visit Some Of Oregon's Small Towns
In my quest to visit every state capitol, I had to make a pit stop in Salem. Just my luck – it was under construction. Oregon has a lot of really cool small towns and medium size cities that are worth visiting. Eugene is a fun college town and nearby is Springfield – the real hometown of "The Simpsons"! (Creator Matt Groening grew up in nearby Portland.) Bannon is a cool spot along the coast with lots of shops and places to dine. It's not far from a couple of awesome lighthouses.
Silverton was another great small town! It's close to South Falls – which was one of my favorite waterfall hikes. (Easy hike but the waterfall is beautiful.) It's also home to the Oregon Gardens – a large botanical garden and resort.
In the Columbia River Gorge area there are several neat towns to explore or use as your home base. Cascade Locks is a great spot to stay if you're interested in waterfall hikes or biking along the river. About 20 miles to the east is the town of Hood River which has a wonderful downtown area and fun vibe to it.
I stayed at the historic Hood River Hotel which had awesome spacious rooms – almost like an apartment. This was a great base to go explore the nearby Mount Hood National Forest. There's a toll bridge downtown that will take you directly across to the Washington side of the river as well.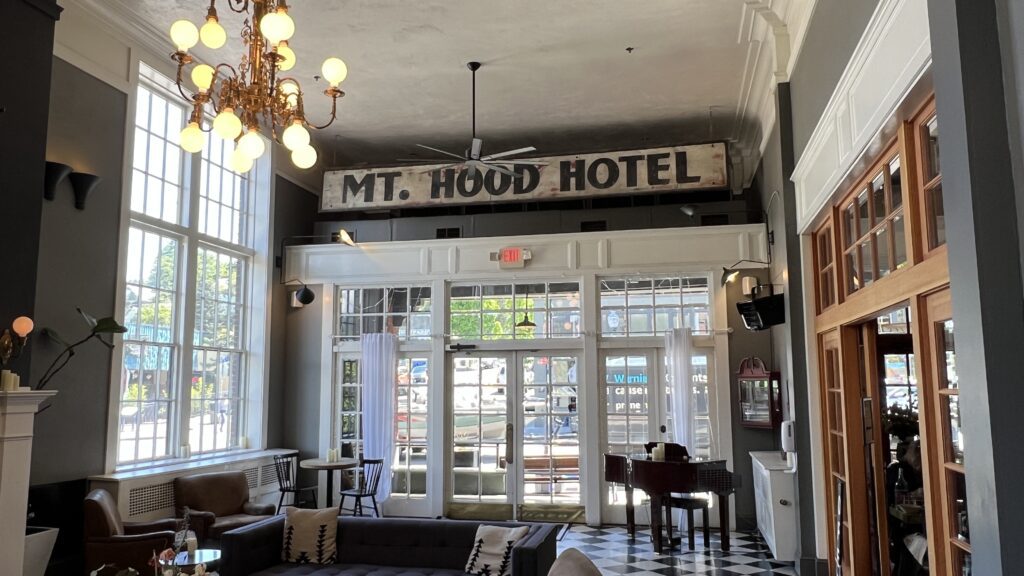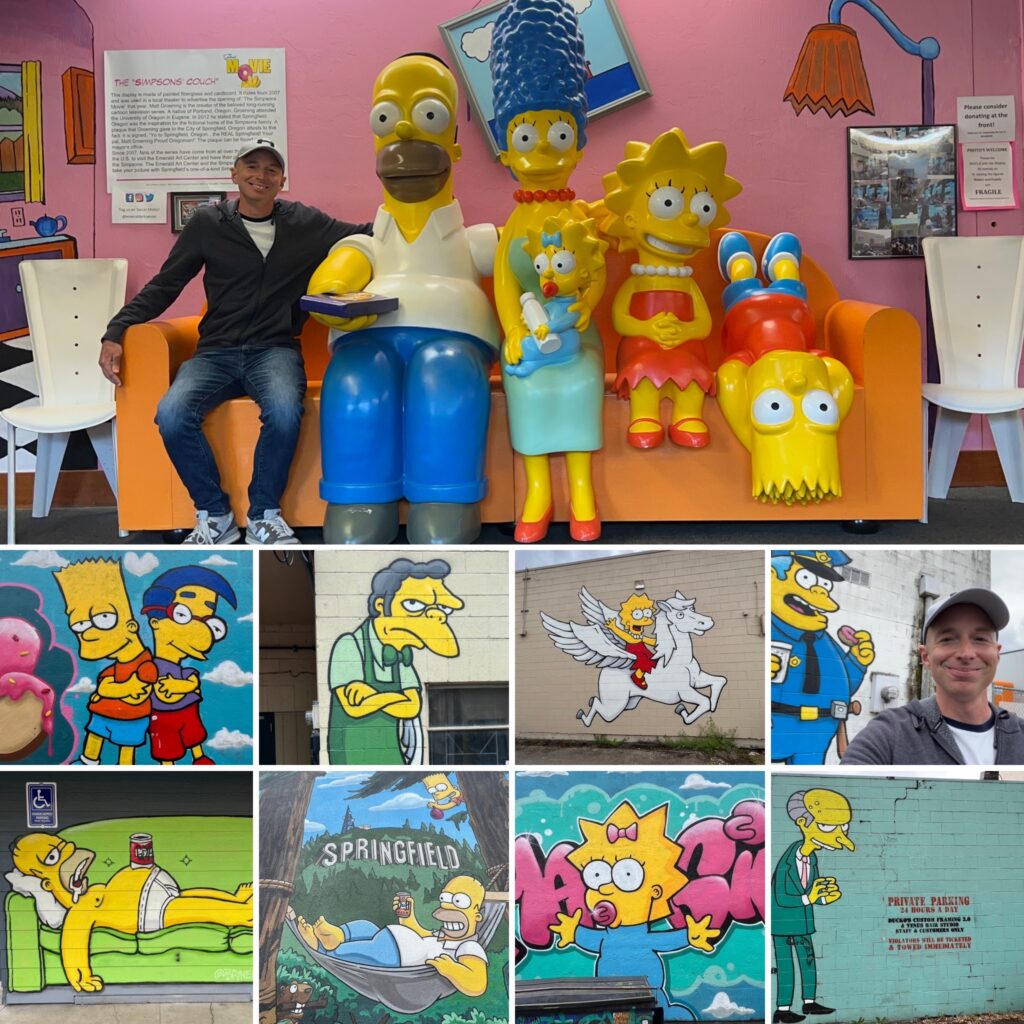 Visiting The Columbia River Gorge Scenic Area
I have an entire post on visiting the Columbia River Gorge but the nitty gritty is this: do NOT miss this part of Oregon. It's one of the most beautiful places in the entire country. In fact, if you had to choose just one place to explore in the state – this would be it. There are countless waterfalls to view along the road and even more that can be found with a beautiful nature hike in the forest.
One of the most photographed waterfalls in the world is located here. Multnomah Falls is easy to find and requires no hiking. However, it is incredibly busy during peak tourism months. You'll want to check ahead to see if reservations are required or at least plan an early visit to beat some of the crowds.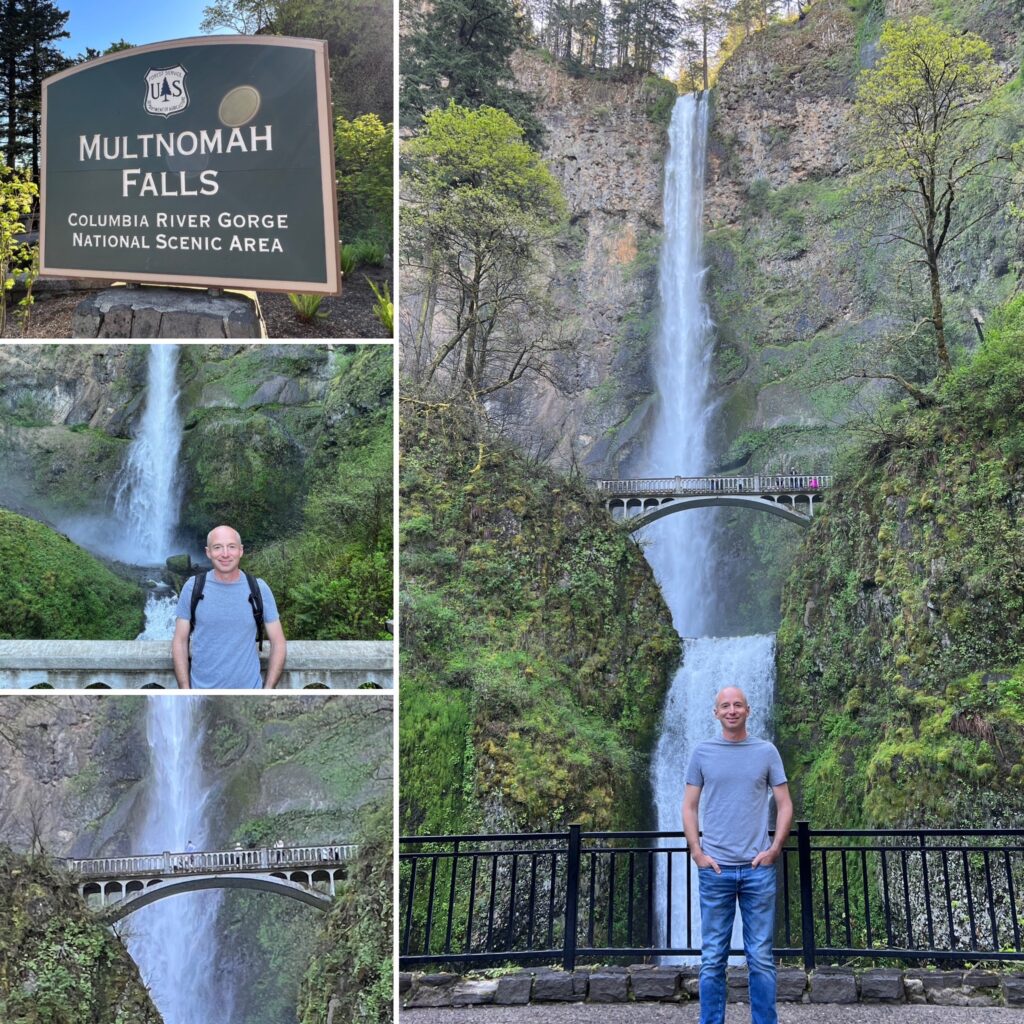 Hopefully you've found at least some inspiration to plan your own Oregon road trip! If you're looking for other recreational ideas or lodging information – you can visit Oregon's official state tourism website – Travel Oregon.
My thanks to the Oregon State Tourism Office for helping me plan this road trip and going above and beyond to make sure it all went smoothly!