Yes. It sounds a bit ridiculous even writing that there's a mansion somewhere on Earth that exists solely for Cabbage Patch Kids. You do remember Cabbage Patch Kids, right? These are the dolls that hit their pique in the early 1980s and parents everywhere were prepared to give their best beat down at Toys R Us to anyone that stood in their way of buying one. To say the dolls were a hot commodity is an absolute understatement.
By 1990, over 65 million of these toys had been sold – or "adopted" as the company's founder preferred to call it.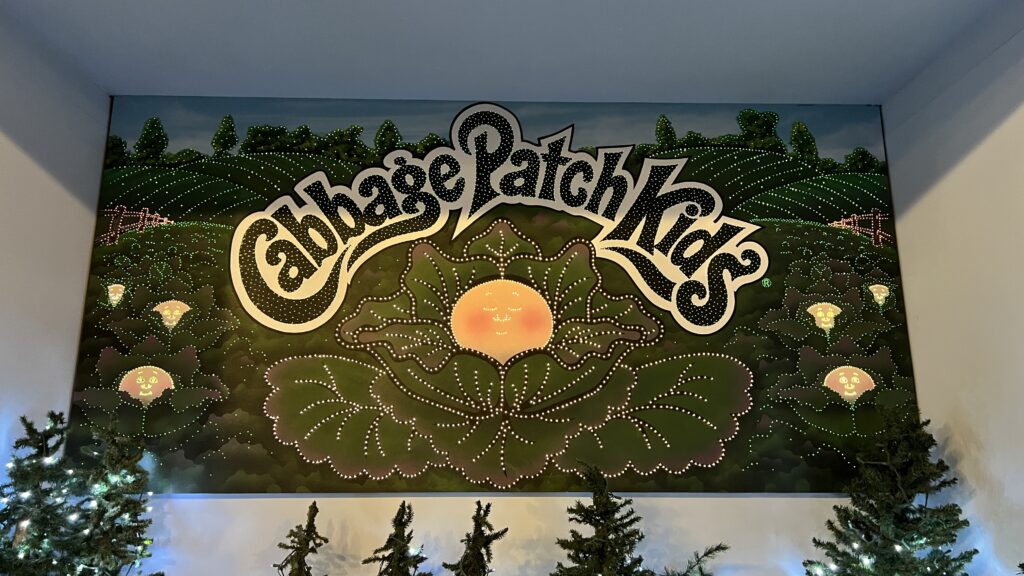 Fast forward to present day and the halls of Babyland are still full of enthusiasts – looking for merchandise, hoping to adopt a new Cabbage Patch Kid, or just stopping by to relive a childhood moment. While it looks more like a mansion than a hospital from the parking lot, this 70,000 square foot southern style home is full of thousands of Cabbage Patch Kids.
One hallway is dedicated to the early days of the brand, showing off some of the first designs and rare dolls as well as news clippings and artwork.
There's a nursery where dolls go moments after their born – which takes place about every 30 minutes – on stage in front of a live audience. (The way God intended, am I right?) This part was slightly cringeworthy as a young lady supposedly delivers the brand new Cabbage Patch Kid – even mimicking the snip of an umbilical cord before hoisting the newborn up for all to see.
As you would expect – there's a huge retail presence here with all types of clothe and all of the special accessories you could possibly desire for your doll.
As I haven't seen my Cabbage Patch Doll since 1983, I found the entire place to be a bit bizarre. However, I also noticed a lot of middle aged couples passing through who most likely had these dolls as a kid and wandered in out of curiosity. The checkout lines were hopping and the place was packed- so the joke is obviously on me.
If you'd like to plan out a visit to Babyland General Hospital in Cleveland, Georgia – the official website has details on hours and directions.