There's certainly no shortage of interesting things to experience when visiting the Mississippi Gulf Coast. From learning about the inner workings of a shrimp boat to being kissed by a rescued dolphin – there are plenty of great memories to be made when you visit this part of the country.
But something unexpected happens to visitors who come here for the first time. It probably starts with someone holding open a door at a gas station. Or it might be a smile from a complete stranger passing on the street. You might notice it when you're out to eat and your server genuinely cares about where you're from of if you're enjoying your meal.
Kindness is the Mississippi Gulf Coast's biggest attraction and it's everywhere. So while you can be sure to enjoy some amazing experiences here – it's the wonderful people you're most likely to remember. Here were some of the highlights from my recent visit.
Sailing on the Burmuda Hinckley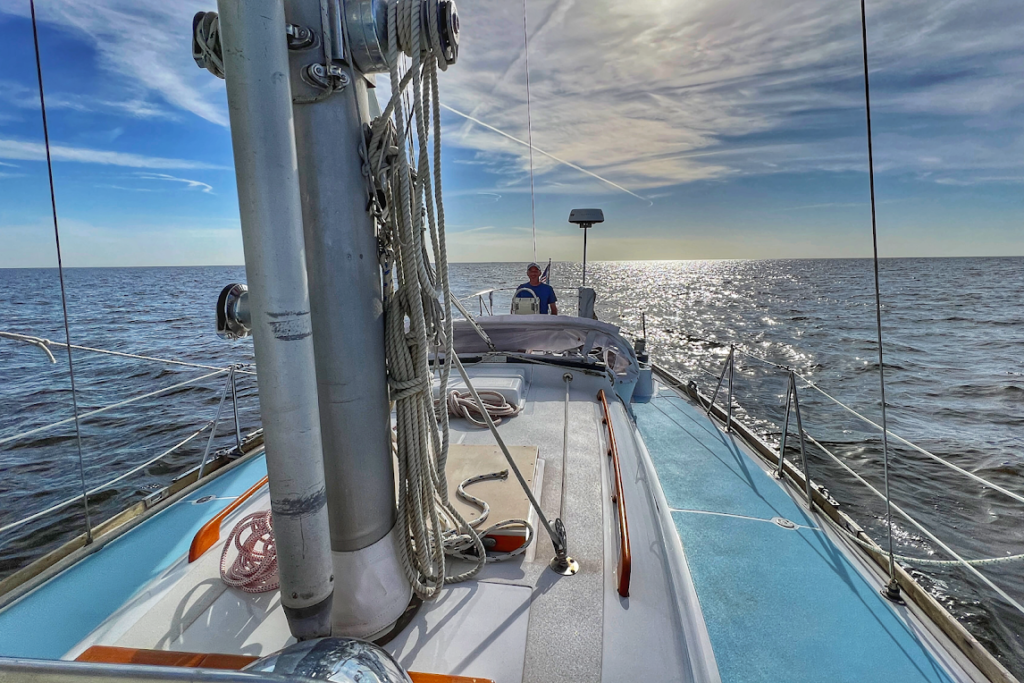 This amazing experience departs from Biloxi's small craft harbor and takes you into the Mississippi Sound for a beautiful sailing excursion. It's one part relaxation and one part education. Captain Jay is the easy going commander of the boat and willing to share the ins and outs of sailing without talking down to a newbie. He even let me navigate the boat on our way back! (With guidance, of course!) First mate – David, a friend and retired heart surgeon, was on board as well. The two retired gentleman made a fun experience more memorable as we swapped stories and quickly became friends on the water!
Gulf Coast Gator Ranch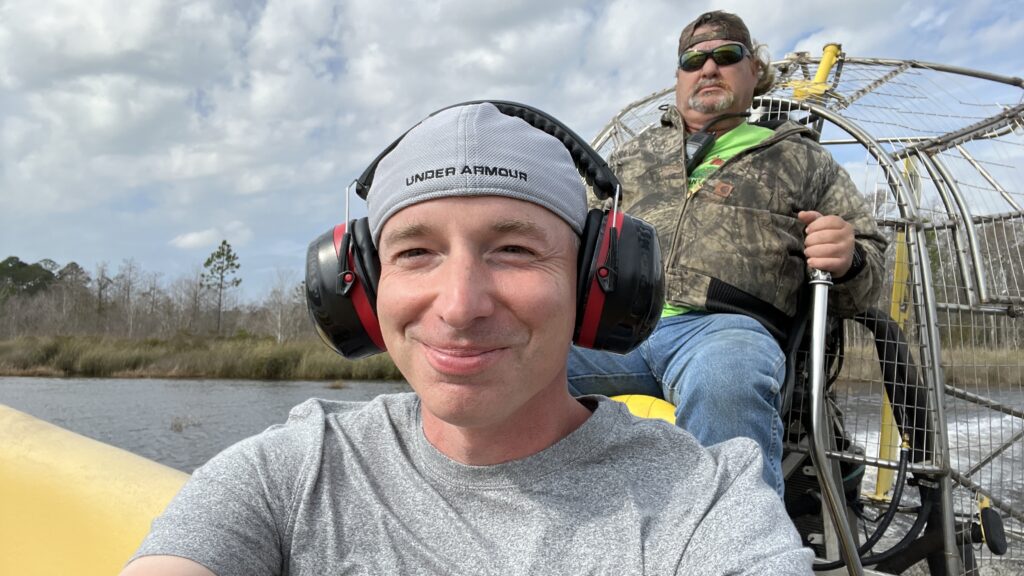 If you've never had the opportunity to enjoy an airboat ride – you should consider this fun experience as part of any coastal Mississippi visit. Gulf Coast Gator Ranch takes in "troubled" gators – like the ones that wind up in your swimming pool or strolling along a golf course. They also raise gators and educate the public about them. The airport ride takes you into the nearby wilderness where you'll get to see wild alligators in action and learn about their feeding habits, their prey, etc. If by chance you visit during the wrong season (like me) you might not spot many gators – but you can certain that your ride on the airboat will be thrilling. My driver, Joe was a former dairy farmer from Oregon. He moved to the state because he loves reptiles and his favorite TV show is "Swamp People". He was amazing.
Institute of Marine Mammal Studies
Again, another example of friendly folks along the gulf coast – the experts and employees at the IMMS in Gulfport were so kind and guided me through their museum and all of their interactive exhibits. IMMS (Institute of Marine Mammal Studies) helps rescue and rehabilitate sick or wounded dolphins. It's open to the general public and visitors have a chance to mingle with one of their rescued dolphins. You can check out a portion of my interaction with them in the video below.
Walter Anderson Museum of Art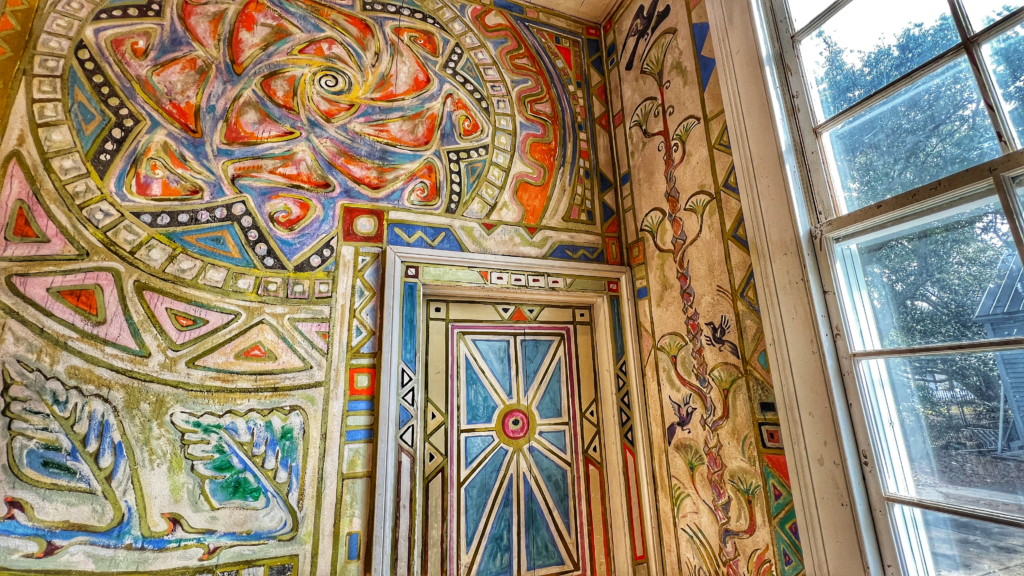 Truth be told, I did not expect to appreciate this one as much as I did. Walter Anderson was a local artist who was largely misunderstood during his prime years as a painter and writer. The art museum tells those stories and displays some of his incredible paintings and murals. The museum is attached to what was once a local Ocean Springs community center. Anderson painted murals that covered every wall in the building. At the time, many locals didn't appreciate or "get" his paintings. Today they are viewed as priceless masterpieces.
Maritime & Seafood Industry Museum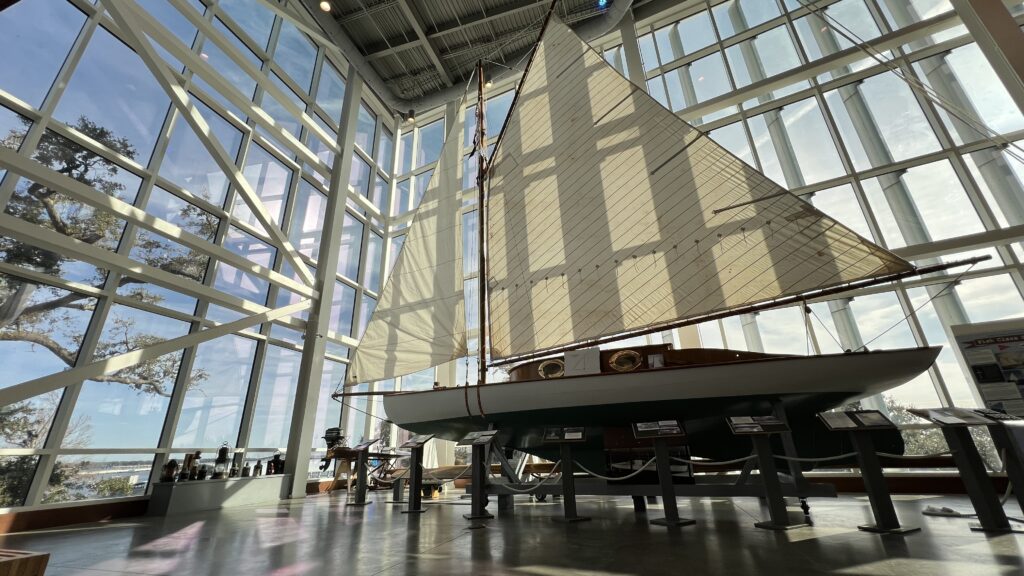 This is a great museum in Biloxi if you'e ever wondered about the history and inner workings of the seafood industry. There are lots of videos and rare exhibits for up close learning.
https://www.maritimemuseum.org/
Sapphire Supper Club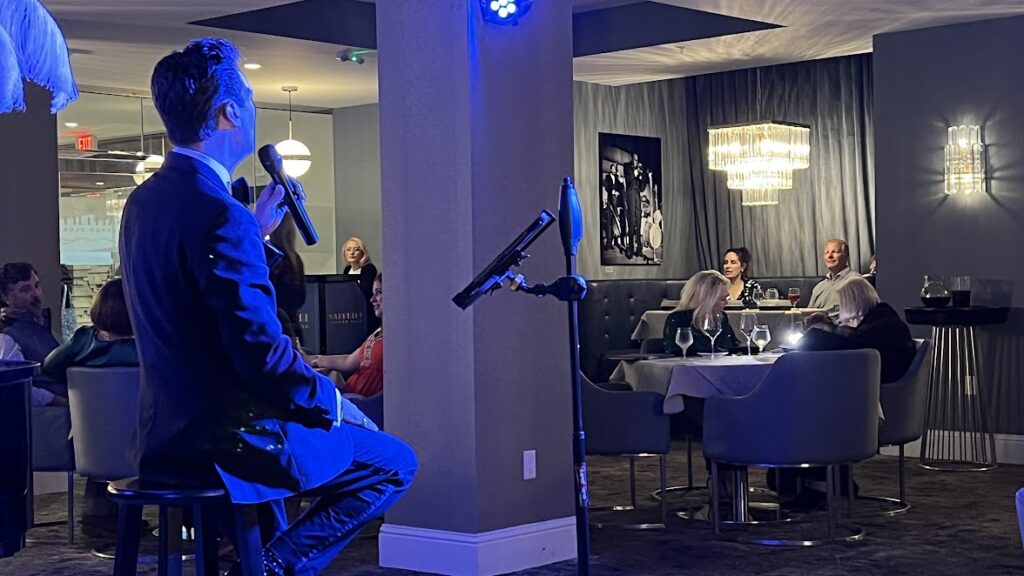 If you love amazing food and enjoy the swinging sounds of artists like Frank Sinatra or Dean Martin – Sapphire Supper Club inside of Hotel Legends in Biloxi is a wonderful place for a great dinner. Get dressed up and bring your appetite! Don't forget your dancing shoes as the great songs will surely have you on your feet and moving to the classic oldies!
Half Shell Oyster House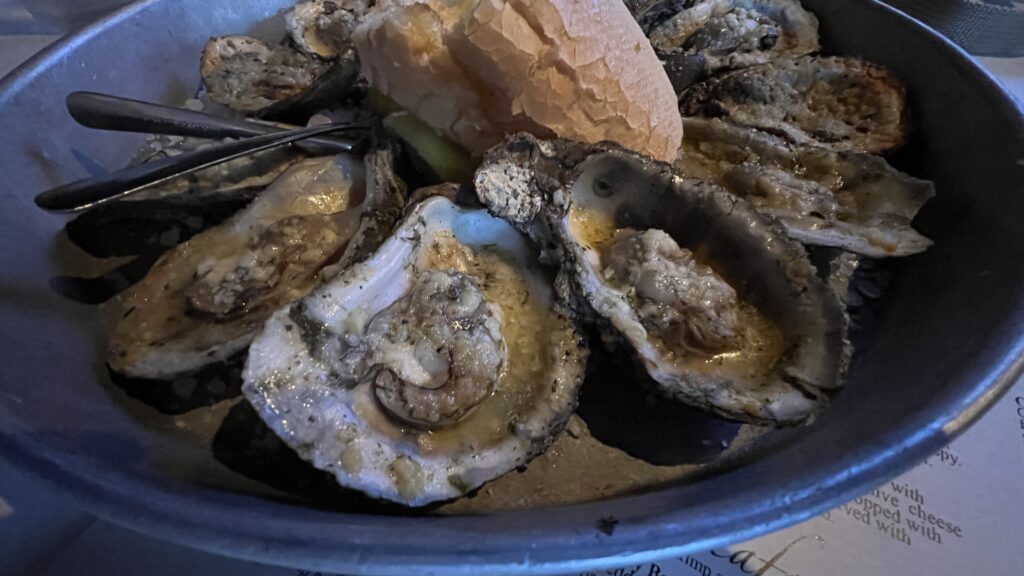 While I'm not known for my expertise on food or dining – this spot was my favorite place to eat during my recent visit to the gulf coast. Half Shell Oyster House in Biloxi had amazing seafood and best of all – EVERYONE that worked there was SO friendly. And yes, that's a photo of charbroiled oysters. Your favorite, typically picky, travel writer – scarfed them down like candy. Delicious!
Bay St. Louis Walking Tour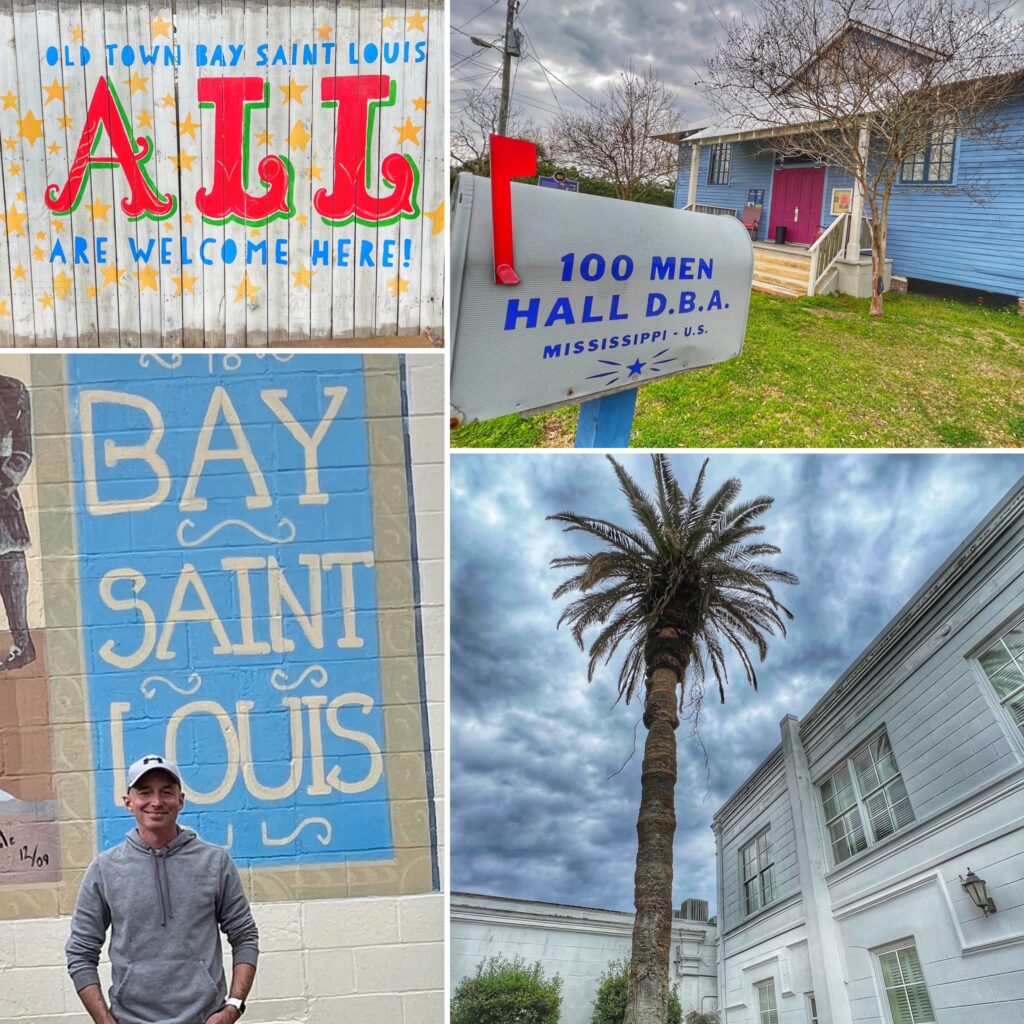 Bay St. Louis is one of my favorite small towns! It's located near the west end of the Mississippi Gulf Coast. Jenny with Mystic Ghost Rides is a former school teacher with a flare for acting and storytelling. She's a lot of fun and gives several great tours around Bay St. Louis. There's a walking history tour and also a variety of ghost tours. You can view them all on her website: https://mysticghostrides.com/
If you only have time for a quick stop in Bay St. Louis, you'll find lots of cool shops and dining options. Be sure to drive by the 100 Men Hall – an historic music venue that has featured greats like Ike & Tina Turner, B.B. King, Ray Charles, and more!
WHERE I STAYED:
My home base during my visit to the Mississippi Gulf Coast on this visit was Hotel Legends in Biloxi. The room was massive and I loved the decor and musical soundtrack that echoed through the halls. You can check out their rooms and rates on their website.
You can find other fun things to see and do in Coastal Mississippi by visiting their tourism website: coastalmississippi.com