As you can imagine, I've visited my fair share of interesting places while traveling across America. The Musical Instrument Museum in Phoenix, Arizona is one of the most incredible museums I have ever visited.
Locals refer to the beautiful two-story building as "MIM". Both floors are neatly packed with exhibits that showcase instruments, sounds, and traditions from all over the world. You'll travel the continents, do deep dives into various genres of music, and view rare items like the oldest full-size guitar in existence or a piano Prince used in concert.
The museum's Artist Gallery highlights other notable performers from various musical genres that range from classical to rock and roll. You can view the handwritten lyrics to Roy Orbison's hit song, "Oh, Pretty Woman" or Hal Blaine's drum set that can be heard on over 150 top ten singles from the 1960s and 70s by Frank Sinatra, The Beach Boys, Simon & Garfunkle and others.
In a museum based on musical instruments, sound is of upmost importance. The museum has specially designed headsets for visitors that are wireless and connect via bluetooth to all of the individual TV screens throughout the museum. As you walk from exhibit to exhibit, the audio changes so you can enjoy a more intimate listening experience. For example, as you look at one of Glen Campbell's guitars, you'll hear him playing it live on stage on a monitor on the wall. As many of the exhibits highlight other countries and their traditional music, it's interesting to hear the instruments being used, especially ones that don't look familiar.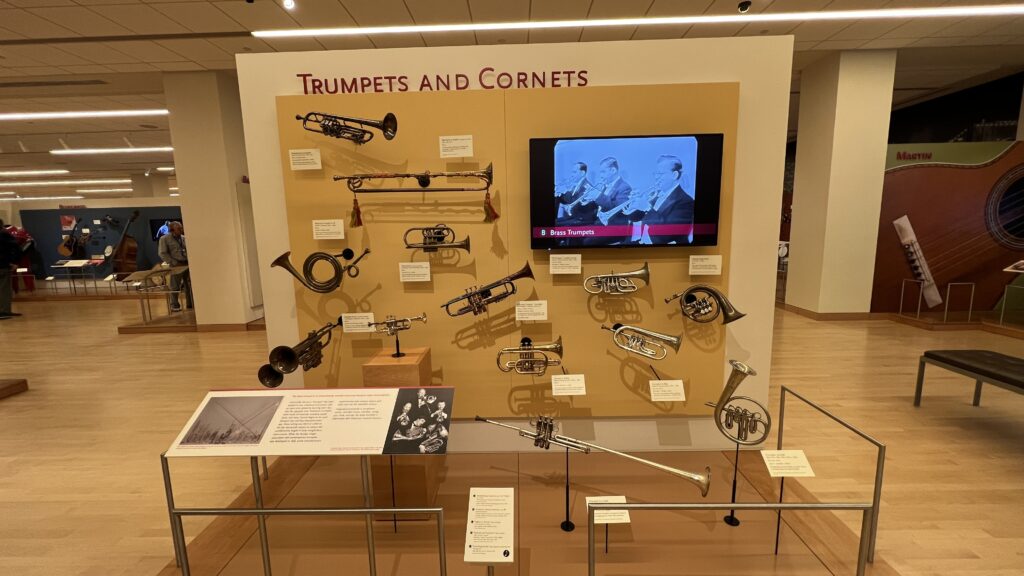 While we can conjure up familiar images of instruments like flutes or violins – many Asian or even South American countries have wildly different looking versions from early civilizations. You'll see examples of those differences throughout the museum.
The Musical Instrument Museum is one of the top things to do in Phoenix. And for good reason! It's so well done and interesting for any age – so long as you love music. And that includes pretty much everyone. Right?
Here are some of the more interesting exhibits I spotted during my visit: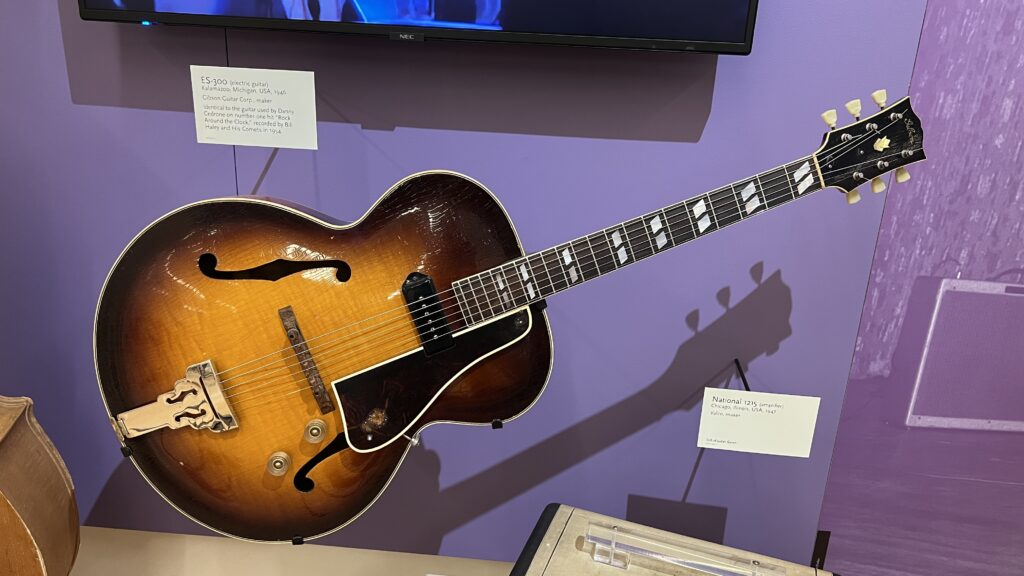 The Musical Instrument Museum also offers concerts and educational lectures throughout the year for adults and children. The museum is open daily from 9-5 with free parking. Admission and other information can be found on their official website.