More than a year ago I decided to start making notes about all of the inspirational places I've visited in the United States. There are lots of ways to define inspiration and plenty of ways to be inspired. For me, the most inspiring places to visit have been where someone's dreams were born.
Standing in the living room of Johnny Cash's childhood home in Dyess, Arkansas was one of those inspiring moments. In 2014, I was fortunate enough to be the first travel writer allowed inside the renovated house, located about 45 minutes north of Memphis where the Cash family once lived. The home was part of President Franklin Roosevelt's New Deal and allowed families with farming experience a chance to start over after the Great Depression. Johnny lived there until he was 20 years old.
After years of traveling and learning stories about many famous Americans, I started to see a similar trend. Most of the people that had achieved success didn't come from wealthy backgrounds. In fact, most not only grew up poor, they also overcame obstacles that many of us have faced in our own lives. Some dealt with being bullied, others were told they weren't good enough, and some even dealt with abuse or living in the worst poverty imaginable. Louis Armstrong, one of my favorite chapters, lived in a neighborhood so dangerous it was referred to as "the battlefield".
When you visit the boyhood home where Johnny Cash first learned about music, it's incredible to think his journey began along a gravel road in Arkansas. His home didn't have heat or running water. None of that mattered in the long run. Elvis Presley, a fellow Sun Studio alumni along with Cash, had similar experiences growing up. His two room childhood house in Tupelo, Mississippi has also been restored and it's even smaller than the one Cash lived in. Presley was famously told by his middle school music teacher that he wasn't cut out for singing.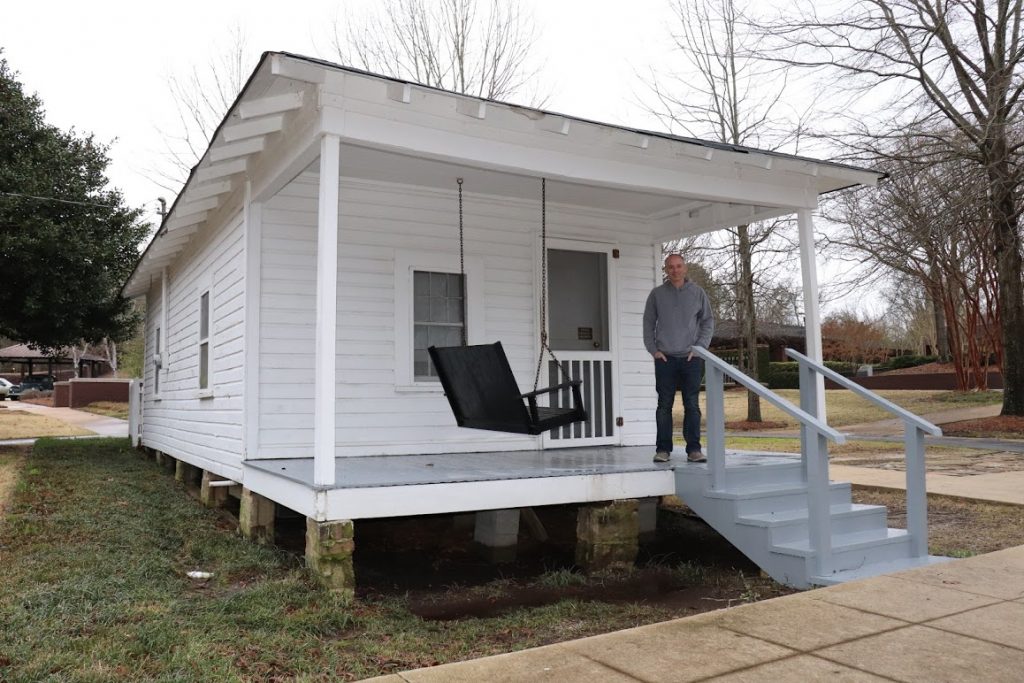 The people I write about in Finding The American Dream are not just entertainers. They are also inventors, scientists, pioneers, writers, leaders, and trailblazers. Each biography gives you a good idea of where they came from and what they accomplished. The best part is that each story concludes with an actual destination where you can visit to learn even more about their legacy. Places like the original Dr Pepper bottling plant, the mansion where Kodak film inventor George Eastman lived, or the spot where Rosa Parks was arrested for refusing to give up her bus seat.
All of these stories, along with the special places you can visit, should be inspiring to anyone who has a dream. For most Americans, that dream isn't becoming a great baseball player or singing in front of sold-out arenas. The dream for most of us is starting a small business, or raising a family. For others it might be getting a college degree or traveling the world. The point is – there are plenty of examples where everyday Americans found success or reached their goals, by working hard and overcoming any number of obstacles.
Finally, the answer to the question: why did I write this new book? I believe America is an exceptional country that provides a unique opportunity for people to dream big and chase after those dreams. Yes, it requires hard work. It requires taking chances. Often it even requires failure.
On many occasions I've had people tell me that I'm "living the dream" – earning a living covering travel. The reality is that this was not my dream at all. Early in life, I wanted to be a late night TV talk show host. It didn't work out. I tried other ideas along the way that didn't quite work out either. Failing is what led me to this "dream."
In writing this book, my hope was that others will understand that the sky is limit. The American Dream – is not dead.
I know you'll enjoy using it as a travel guide as well. Like most of my books, you'll find trivia questions and great color photographs. Use it as a gift for a student, or keep it for yourself for some motivation.
As always – thanks for your support. Dream big!
-Bill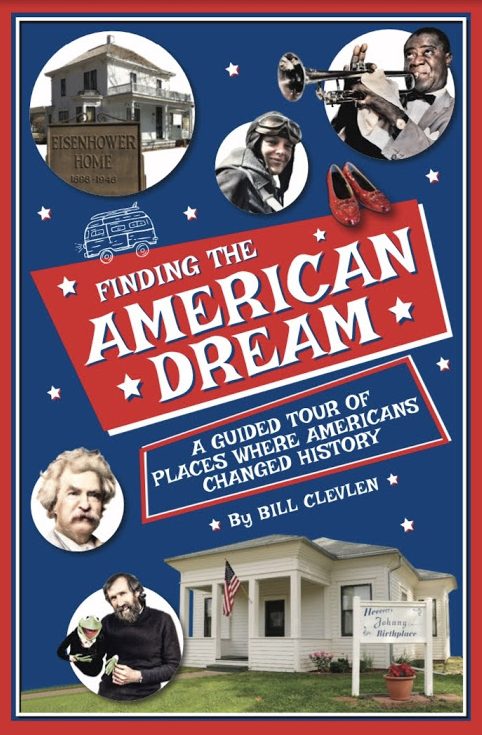 Finding The American Dream is available now in the online store.