If you're looking for the best road trips from Jacksonville or ideas to get you started on a trip of your own – we've got you covered! Here (in no particular order) is a list of places to head for a weekend getaway from Jacksonville or an extended road trip for a change of scenery.
All of the trips clock in at under six hours from downtown which should be practical for most families or solo travelers!
1. Covington, Georgia
Located just outside of Atlanta, Covington is a super cool small town that's made big waves lately as a hub for T.V. and film production. Its town square has a great variety of restaurants and shopping – including some places that might look familiar if you've watched Vampire Diaries, In The Heat of the Night, Dukes of Hazard, or any number of popular shows or movies. You can even stay inside the mansion that inspired Gone With The Wind! The home that Margaret Mitchell spotted in a magazine is located in Covington and you can spend the night there.
317 miles / 5h 5m
2. Aiken, South Carolina
If you love horses and small town charm – Aiken is a wonderful place for a getaway! Watch polo matches, visit a horse racing Hall of Fame, and stroll along the town's historic Main Street for shopping and dining. The locals are super friendly and you'll enjoy the historic homes and beautiful live oak trees that line the streets.
258 miles / 4h 15m
3. Greenville, South Carolina
One of the friendliest cities in the south and such beautiful scenery in every direction! Check out the ever popular Falls Park downtown and explore the many cool stores and restaurants within walking distance. For some outdoor recreation, be sure to take a bike ride on the popular Swamp Rabbit Trail that extends out to nearby Travelers Rest.
You can read all about my experience on the trail in this previous article on Bill On The Road.
372 miles / 5h 27m
4. St. Simons Island, Georgia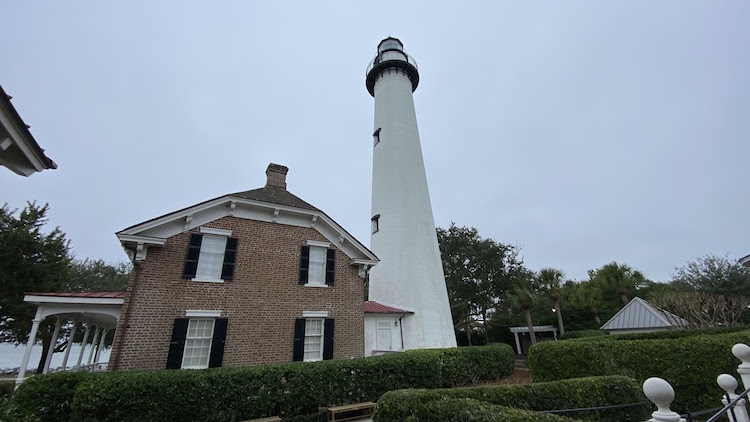 Only about 90 minutes north of Jacksonville, St. Simons Island is beautiful and peaceful getaway with an abundance of live oaks and a charming downtown vibe. The St. Simons Island lighthouse is a focal point and you can go all the way up to the top for awesome views 360 degree views of the town! The golf courses are fantastic with the town hosting a PGA tournament every fall.
80 miles / 1h 18m
5. Blue Springs State Park / Orange City
116 miles / 1h 27m
6. Fort Lauderdale
Fort Lauderdale is always a fun option for a road trip! Stroll along historic Las Olas for fine dining and upscale shops. Visit the beaches or hop on the Fort Lauderdale Water Taxi to bounce around some of the area's popular attractions. Be sure to pop down to nearby Hollywood and see the massive Hard Rock Cafe and check out some of cool murals around town.
326 miles / 4h 30m
7. Daytona Beach
Daytona is a great weekend getaway from Jacksonville – with so many things to do including the Ponce Inlet Lighthouse, the tallest in the state. Other fun activities in Daytona Beach include dolphin cruises, fishing trips, and a tour of John Rockefeller's winter mansion.
88 miles / 1h 25m
8. Charlotte, North Carolina
Charlotte has become a hip city full of fun things to see and do. From a bustling downtown scene with plenty of nightlife, to unique attractions like the NASCAR Hall of Fame and Museum. (Which is SO much fun, even if you don't know anything about racing!
384 miles / 5h 30m
9. Atlanta, Georgia
From World of Coca Cola to the incredible Georgia Aquarium – there is so much to do in Atlanta! Check out the College Football Hall of Fame, see the Martin Luther King Jr historic sites, or visit the Jimmy Carter Presidential Library. That's just the tip of the iceburg! Check out a CityPASS to save a few bucks if you're going to spend a few days there. It'll be worth the discounts!
346 miles / 5h
10. St. Augustine
I love St. Augustine! Sure, it's not much of a road trip from Jacksonville but there's so much to do and check out – that it makes for an awesome getaway if you haven't been down for a visit recently. See some of the oldest buildings in the U.S., take a ghost tour, or see the Castillo de San Marcos – a 17th-century Spanish stone fortress.
40 miles / 45m
11. Macon, Georgia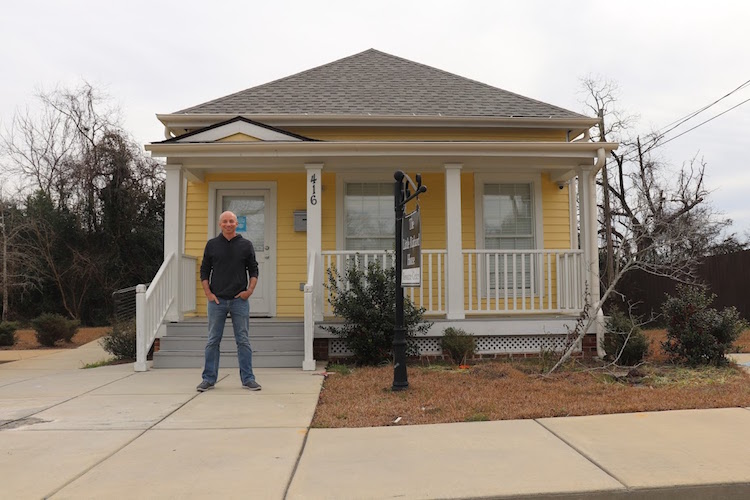 If you're a fan of great southern food and music – Macon is such a fun road trip! See where greats like Otis Redding and Little Richard got their start, as well as the house where the Allman Brothers lived and wrote most of their hit songs. Stop into Capricorn Studio to see where some of the best in southern rock was recorded back in the day!
270 miles / 3h 45m
12. Amelia Island
Also an easy road trip for a weekend or even a day trip – Amelia Island has plenty to keep you entertained – and full! There are so many great places to eat and fun spots to shop. Check out Fort Clinch State Park and the Florida House Inn where famous guests have stayed for decades including past presidents!
39 miles / 40m
13. Gainesville
Check out the amazing Butterfly Rainforest and the Florida Museum of Natural History. Don't miss the University of Florida Bat House,filled with about 100,000 Brazilian Free-tailed Bats explodes at dusk with bats as they fill the sky. And for music lovers, swing by Tom Petty's childhood home. (It's a private residence, so be respectful.) He grew up and lived in Gainesville!
164 miles / 2h 25m
14. Montgomery, Alabama
Come see where Hank Williams started his historic career! The music legend spent most of his life here and is buried not too far from the state Capitol building. You can visit the spot where Rosa Parks was arrested for refusing to give up her bus seat, and tour the house where Martin Luther King, Jr lived when he was a pastor in Montgomery.
372 miles / 5h 45m
15. Mobile, Alabama
Did you know that Mobile is the birthplace of Mardi Gras parades? You can learn about the history at the Mobile Carnival Museum. Also be sure to take a tour of the historic World War II battleship, the U.S.S. Alabama. It's docked in Mobile and open to the public.
404 miles / 5h 41m
16. Gulf Shores, Alabama
You may have heard it referred to as the "redneck riviera" – but the truth is, Gulf Shores is a fantastic vacation getaway! Enjoy perfect white sand beaches, fresh seafood, outdoor recreation at Gulf State Park, and so many family friendly activities!
391 miles / 5h 50m
17. Everglades National Park
The Everglades is one of the most fascinating places on Earth. The National Park is a 1.5-million-acre wetlands preserve, made up of coastal mangroves, sawgrass marshes and pine flatwoods that are home to hundreds of animal species. Fun activities include an airboat tour to see wildlife and exotic plants.