Everyone is looking for ways to stretch their travel dollars these days. And by using an Atlanta CityPass you can save money when visiting Atlanta. A CityPass is designed with visitors in mind and available in multiple large cities to give you discounts on admission to popular attractions.
In Atlanta, the CityPass currently offers visitors admission to five of the area's top attractions. The following attractions are included with each pass: World of Coca Cola; Georgia Aquarium; and Zoo Atlanta. And then you can pick from two of the following additional attractions: Fernbank Museum of Natural History; College Football Hall of Fame; or National Center for Civil and Human Rights.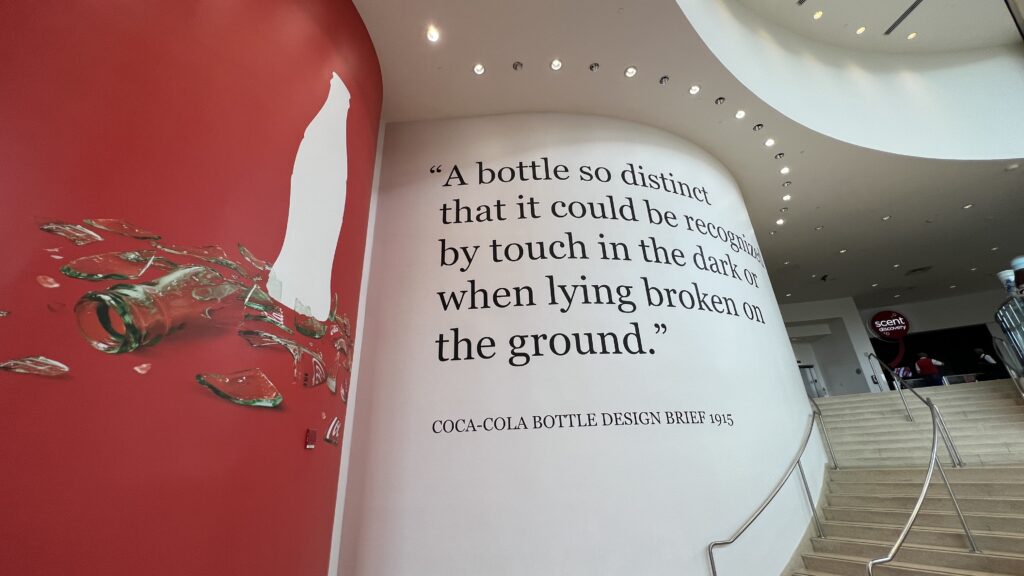 Using a CityPass in Atlanta saves you 45% off the current ticket prices to the aforementioned attractions. One adult CityPass currently goes for $86. A child CityPass goes for $68.
So what did I do with my CityPass in Atlanta?
World of Coca Cola
It had been several years since I visited World of Coca Cola and just going back to get another glimpse at all of the cool Coca-Cola memorabilia was worth it. Your visit begins with an inspiring IMAX movie and then you're released to begin a self-guided tour that includes a tasting room for Coca-Cola products. Last time I was there, they gifted you with a bottle of Coke fresh off the assembly line – but they apparently stopped doing that.
Georgia Aquarium
I had also visited the aquarium on a previous visit to Atlanta but they added several new exhibits since then. I had forgotten how massive this place is! You really could spend an entire day here if you're visiting with kids. There's just so much to see. They offer live animal shows that are fun to check out, too. I went to their dolphin presentation and who doesn't love watching dolphins? The best thing about the aquarium is just getting so close to these beautiful fish and sea creatures. It can definitely get crowded in the exhibits on weekends so be prepared. It's best to visit on a weekday if possible.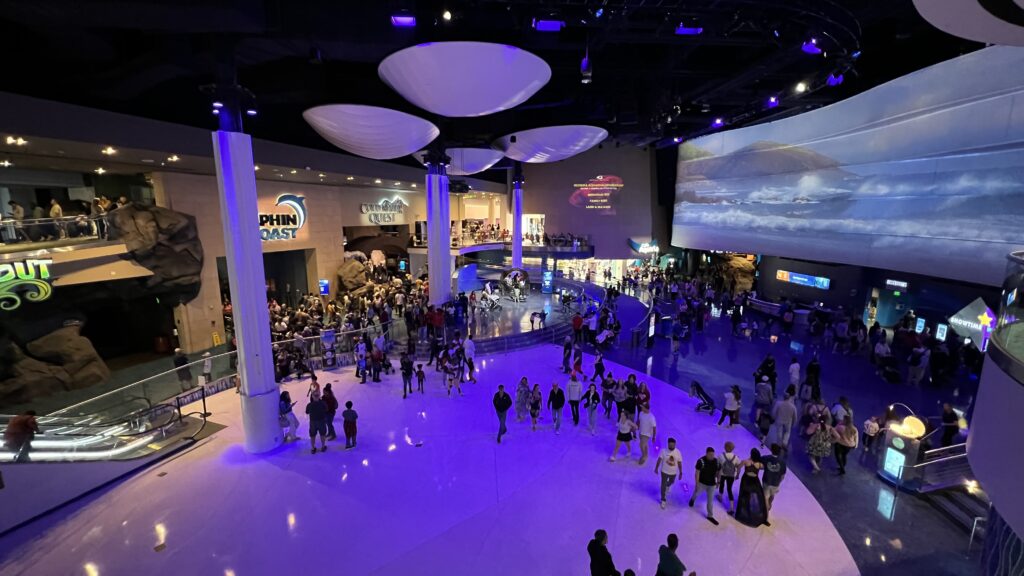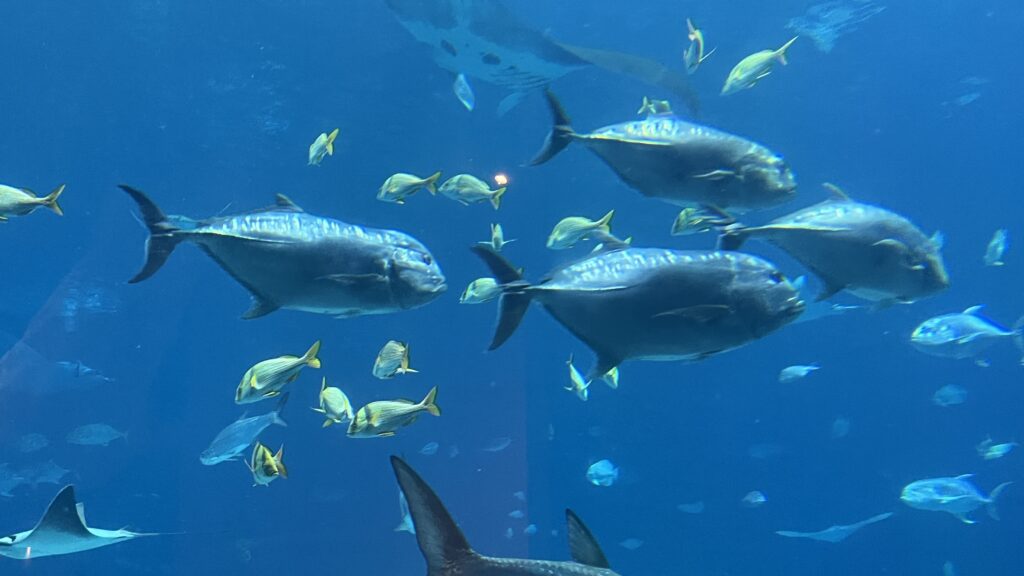 College Football Hall of Fame
I'm not really a college football fan so I didn't appreciate this as much as die hard fans or even people that just root for a particular school team. However, I went in with an open mind and enjoyed the visit. If you're not impressed with the gigantic wall of helmets as you first walk in the door – something is wrong with you. There are lots of exhibits about all things college football and an actual football field where you can try to throw or kick a ball. (I must say, it was particularly amusing watching these "macho" guys trying to impress onlookers – and missing the goal.) The most impressive part of the museum was the top floor with interactive kiosks that dive deep into teams and players. It must have taken them years to compile all of this information and video footage!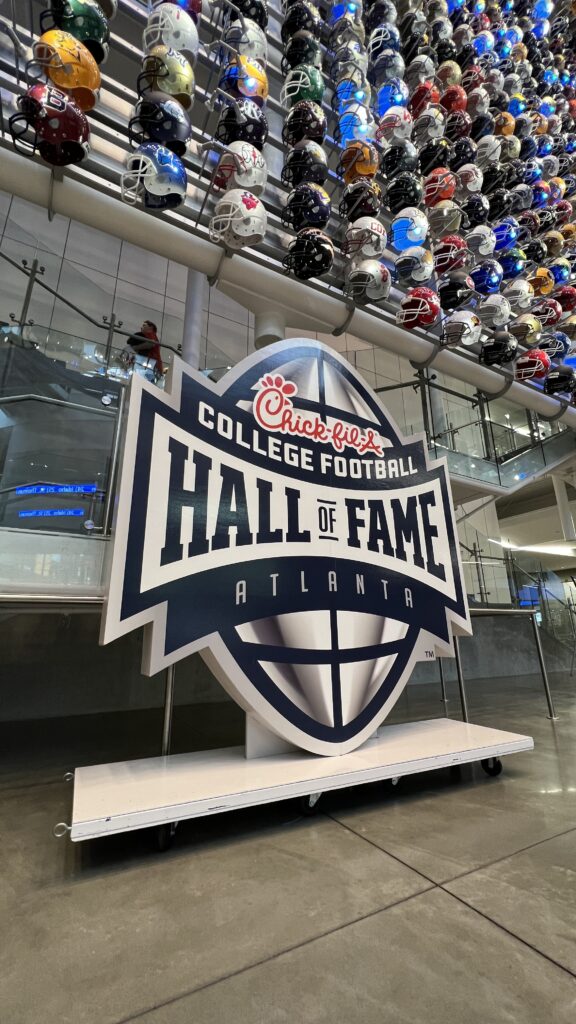 So, like an idiot – I didn't realize that I could visit five attractions when I got the pass. So I only visited the three I mentioned. However, there are many other cool attractions to visit (which I did) that are not part of the CityPass program.
Atlanta Braves Baseball Stadium Tour – This was a lot of fun! Truist Field is the home of the Braves. You can take a guided tour of the stadium which includes a visit to the dugout and field. Really fun for baseball fans.
Martin Luther King Jr. Historic Sites – These are free and open to the public through the National Park Service. There's a museum, the historic church where King preached, his childhood home, and of course his grave and memorial.
Center for Puppetry Arts – This place is amazing! Dedicated to all things puppets, including a Jim Henson wing that features many of the iconic Muppets characters you remember from your childhood. From Big Bird to Kermit The Frog, you can see them all up close and in person here.
Chick Fil-A Backstage Tour – Chick Fil-A is headquartered in Atlanta and the company offers a VIP backstage tour of their facility. It requires registration on their website and there is a fee to participate.
Waffle House Museum – It's only open occasionally for tours but the site of the original Waffle House has an exact replica of the first store and inside a museum detailing the chain's history. It's located just outside of Atlanta.
Olympic Park – It doesn't cost anything to simply walk around Olympic Park in downtown Atlanta. While I was doing just that, I happened to see a movie being filmed across the street! Atlanta is now a hotbed of filming activity. You never know what Hollywood stars you're going to see while you're in town. (I saw "The Rock" who was working on a holiday film)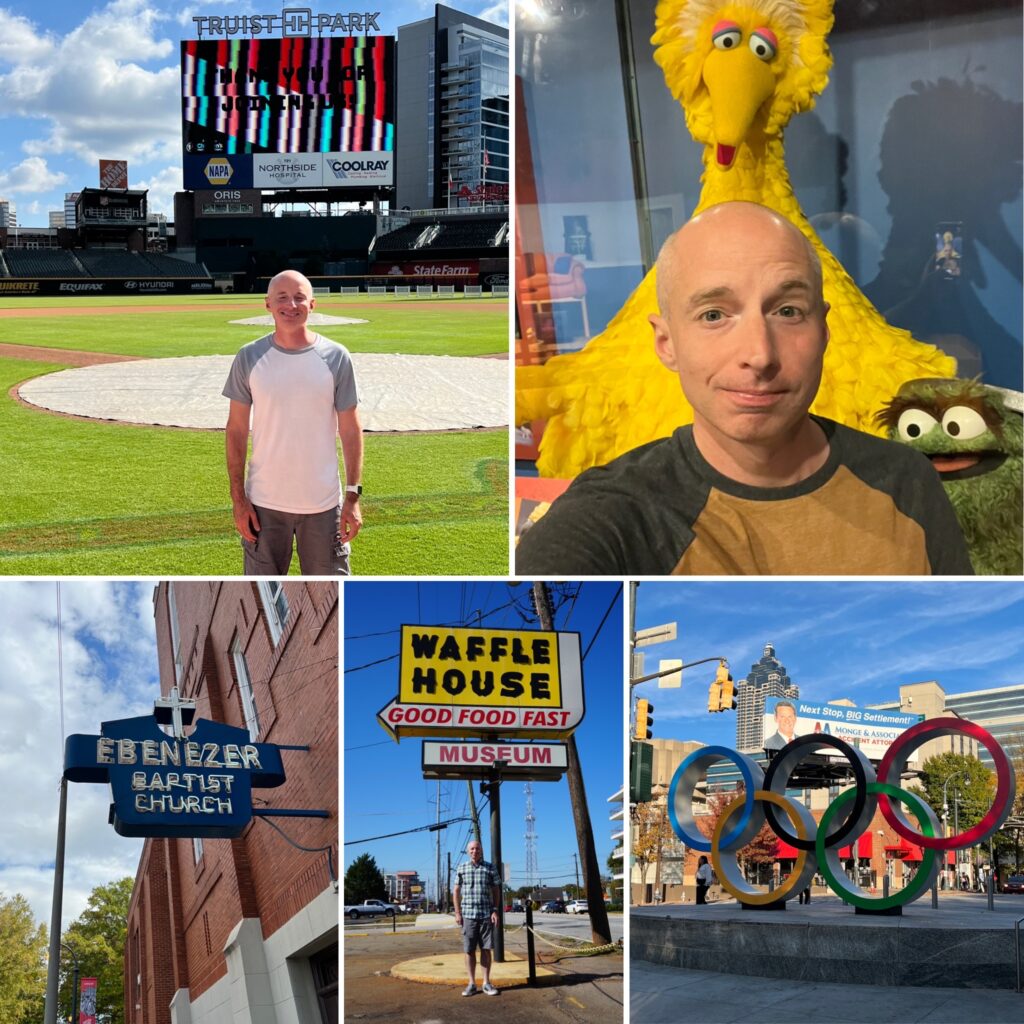 You can find a full list of Atlanta's tourist attractions at: discoveratlanta.com
You can purchase an Atlanta CityPass online at: citypass.com/atlanta