As someone that's lived in the Saint Louis area for most of my life – nothing was more shocking than to see what happened in Ferguson, Missouri in August of 2014.   Ferguson, one of about 100 smaller towns that make up Saint Louis County was in the spotlight of the entire nation and soon the world – in ways that completely stunned most residents in this area.
For example, if our beloved Saint Louis Cardinals win the World Series – hundreds of thousands of people can descend on downtown at once and it's rare that there's even a single arrest.   We don't burn cars after one of our sports teams lose.  (Which is good because we wouldn't have any cars left when the Rams were in town.)   Saint Louis has always been a place where nearly everybody knows how to behave.   Seeing buildings up in flames, morons blocking highways, police officers in riot gear – it was surreal to think it was happening here.
It's been more than two years since those initial riots and the little town of Ferguson is still used – by the national news media and politicians as a buzz word for chaos or dysfunction.   So one afternoon I decided to visit for myself and see with my own eyes if Ferguson was the scary, hell hole that people around the country continue to tell us it is.
What I Found
The first stop was the apartment complex where Michael Brown was shot.  At one point, my tour guide took me to the exact place where his body had been laying on the ground.  Listening to the stories about what really went on that day from residents  were mind boggling – as the national news media never reported any of the things I'd be hearing all these months later.
It might be worth noting that I can't remember visiting Ferguson even before the riots.  Having lived in Saint Louis County for nearly 30 years, I don't remember spending any time there.  So, my visit was really just like someone from outside of the area.
What struck me the most was how nice many of the neighborhoods were.  Some of the houses were so big that I remember gasping when we drove by.  When anyone mentions Ferguson on the news – you see scenes of a small section of the town, in the immediate aftermath of the riots.  You never see the shopping centers that look just like every other strip mall in every other city.  You don't see the beautiful trees, or the new condos or great places to eat.  Those kinds of images don't fit the narrative of the media or politicians.  Yet, there I was – taking in all of these images, thinking "Wait. This is Ferguson?"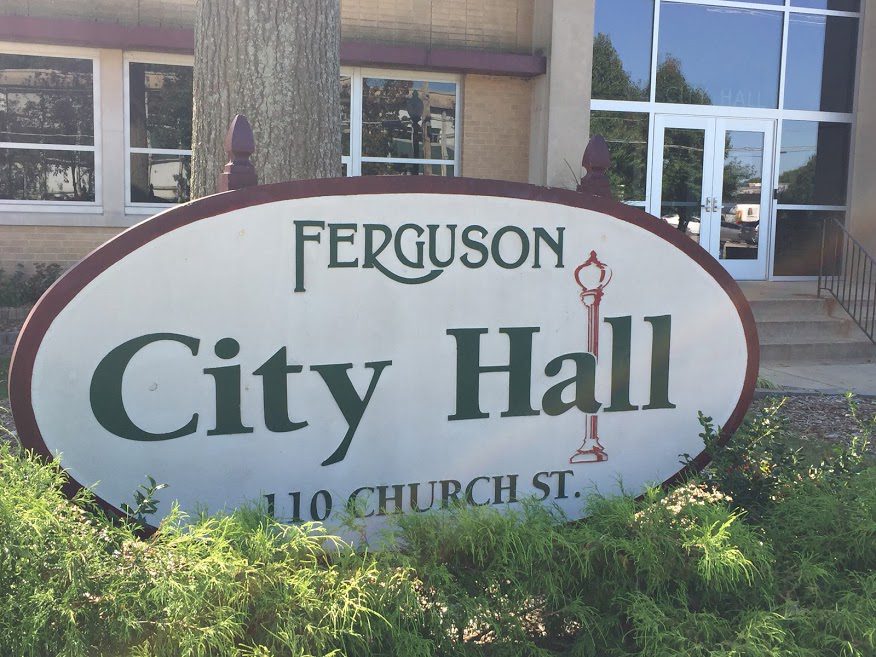 I never heard a gun shot.  I never saw someone that frightened me.  I never saw anything that people hint at when they use "Ferguson" in conversations.
There were areas of lower income housing but nothing different from any other town in America.  If anything surprised me – it was that I actually saw homes for sale that I would consider buying.
That's not say that the area doesn't have work to do. The school system is a mess, from what I've heard.  The city has budget problems.  But,  I loved a couple of the community parks I toured.  The downtown shopping and dining options were great.  I had lunch at the Ferguson Brewing Company – which is an awesome success story.  (Great food, by the way!)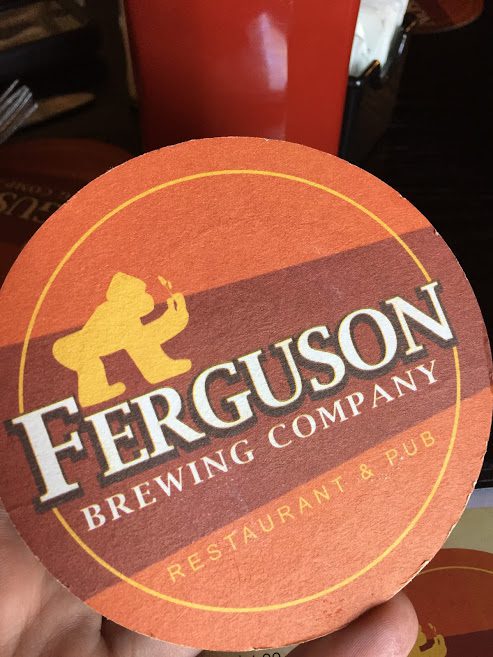 Looking around at the mix of patrons – about half black, half white – most of which I assumed were locals, I couldn't help but feel horrible for anyone that calls this town home.  Can you even imagine waking up in a place that everyone in the world thinks is hell on Earth but has no idea what they're talking about?  My heart really broke for these good people – especially considering we now know most of the people responsible for its current reputation were paid and bused in from other cities.  Absolutely disgusting.
As I wrapped up my visit – passing by the Ferguson Police Department and City Hall – I noticed a small store that only sold items with "I Love Ferguson" on them.  They love their town – perhaps more than ever because there are so many ignorant  people that won't.
For what it's worth to the folks living in Ferguson – you've certainly got my love.