After my first 24 hours in Greenville, I was on a mission to find someone that wasn't happy.  Every place I went, people were smiling, excited to see you and welcoming.  It's not unusual for people to be nice to me when they find out I'm a travel writer.  However,  it's very unusual for an entire town to be nice – and I find it hard to believe more than a handful of these people had any idea who I was.
In recent years, Greenville has been referred to as "the happiest city in America" by magazines, websites and by official government studies that somehow calculate all sorts of data to pinpoint where people in America are in the best of spirits.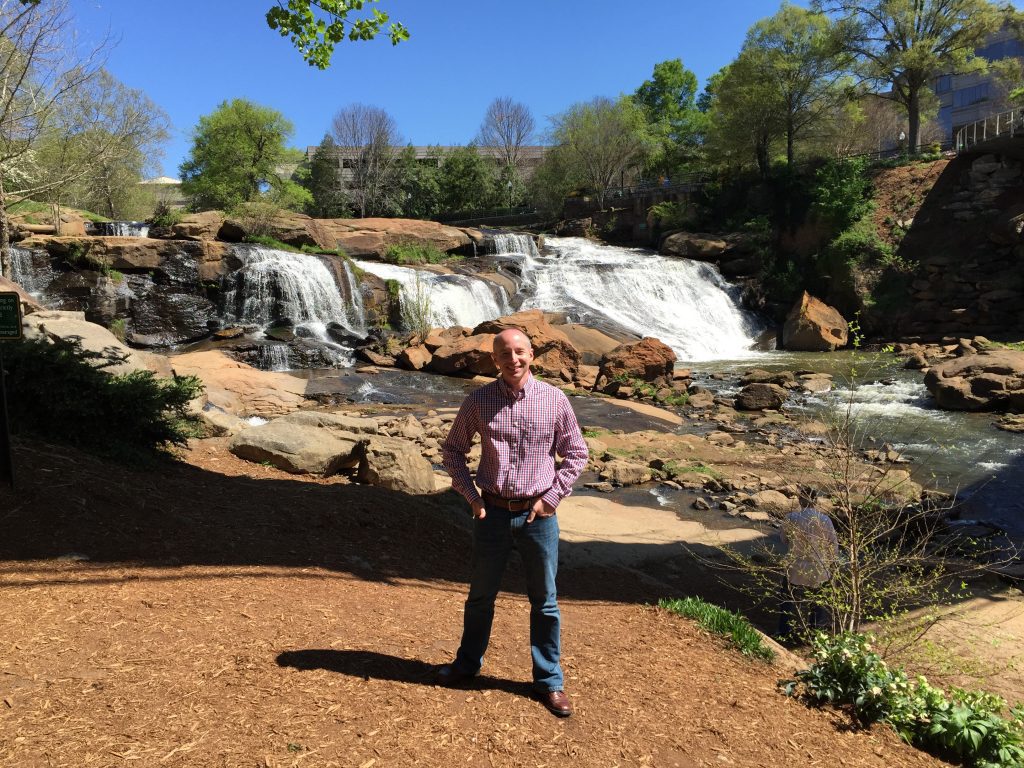 Walking downtown, hearing all sorts of languages while seeing a mix of residents and tourists enjoying the tree covered streets – it's no doubt why people are happy to be here.   There's a beautiful vibe downtown with a healthy mix of nationalities and southern charm.  If there was ever a formula for becoming a great American city – Greenville has discovered it.
Fabian Unterzaucher is the General Manager of the Westin hotel on Main Street and introduces himself with a thick German accent. "Unterzaucher is a good southern name, don't you think?" jokes the GM who spoke with me despite an emergency flood in the hotel's lobby.
Even in the midst of chaos – these people are apparently happy.
Mr. Unterzaucher notes that Greenville has had an influx of Europeans thanks to companies based here like BMW.  "There's a very European feel to Greenville which makes so many people that come here feel instantly comfortable."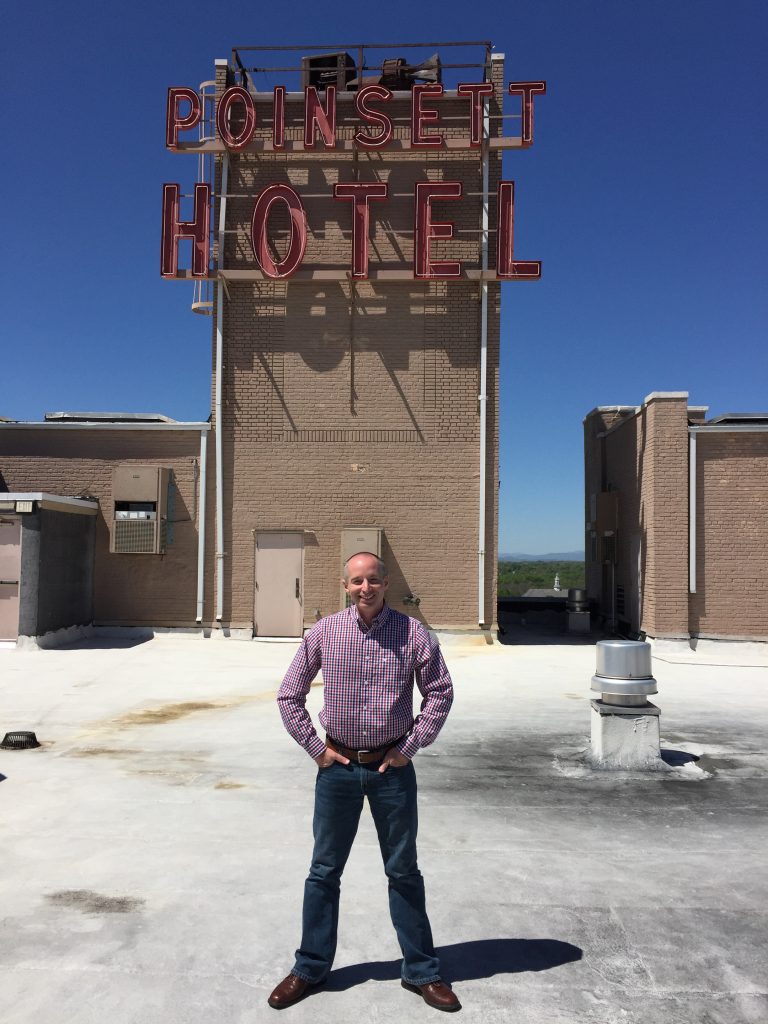 As I sat with  Mayor Knox White in his 10th story office that hovers over a sprawling downtown Greenville – he points out where the city is headed and how far it's come along.   The Mayor runs to a back closet to bring out an old poster board with enlarged photos of what downtown looked like as recently as 1999.   The image shows an unattractive bridge that covered a waterfall hardly anyone in town even knew existed.   Despite some opposition at the time – the bridge is now gone and that waterfall is a focal point of Fall Park – and impossible to picture the town without it.
Score one for the Mayor.
All across America, Greenville is regularly studied by big cities and small towns anxious to find ways to redevelop their communities – in particular their downtown business districts.   "We have cities sending delegations here quite often" notes Mr. White.   He encourages other Mayors to find unique ways to beautify and enhance their own cities – instead of trying to copy what Greenville has done.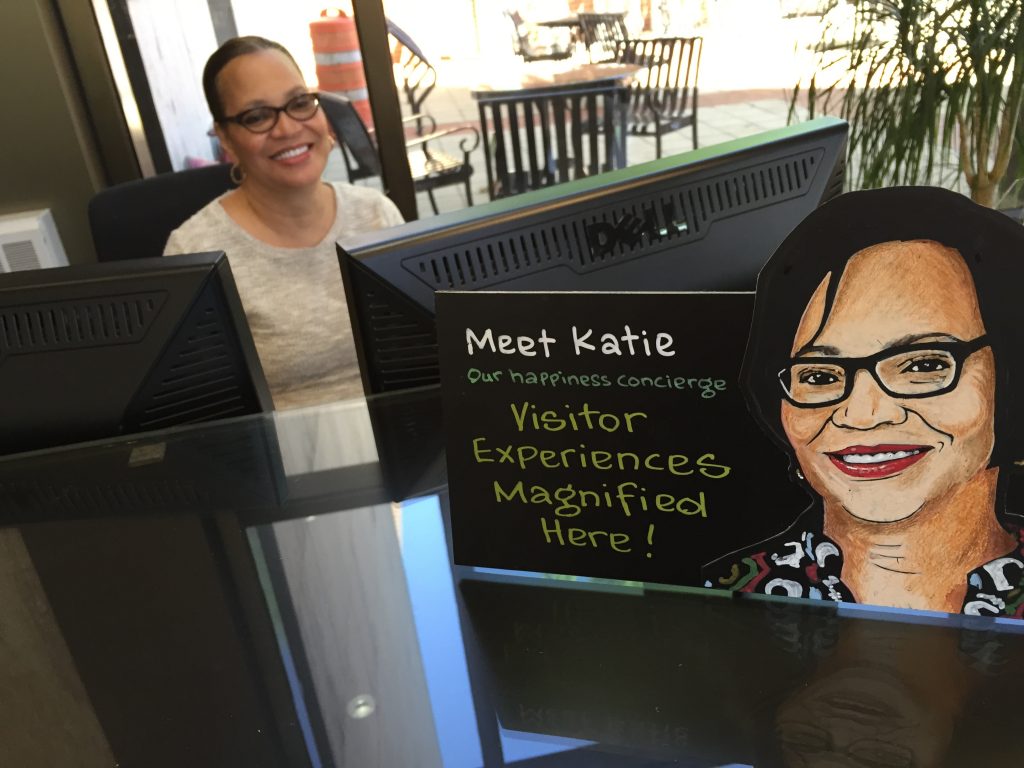 No matter how hard anyone may try – it will prove impossible to duplicate the beauty and magic of Falls Park, located almost directly in the middle of the city's downtown.   I've seen parks all across the country and even have a biased opinion of the beautiful Forest Park in my own hometown of Saint Louis, Missouri. Even my beloved Forest Park that I adore, was no match for this place.   It's difficult to explain, but once you find yourself surrounded by all Falls Park  has to offer – you quickly feel the magic.
Running a few minutes late, Ty Houck with Greenville County Parks and Recreation calls me with a heads up.  I replied: "so you're telling me I'm going to have to relax here on a swinging bench, under a shady tree, staring at the waterfalls and listening to birds sing for another 10 minutes?"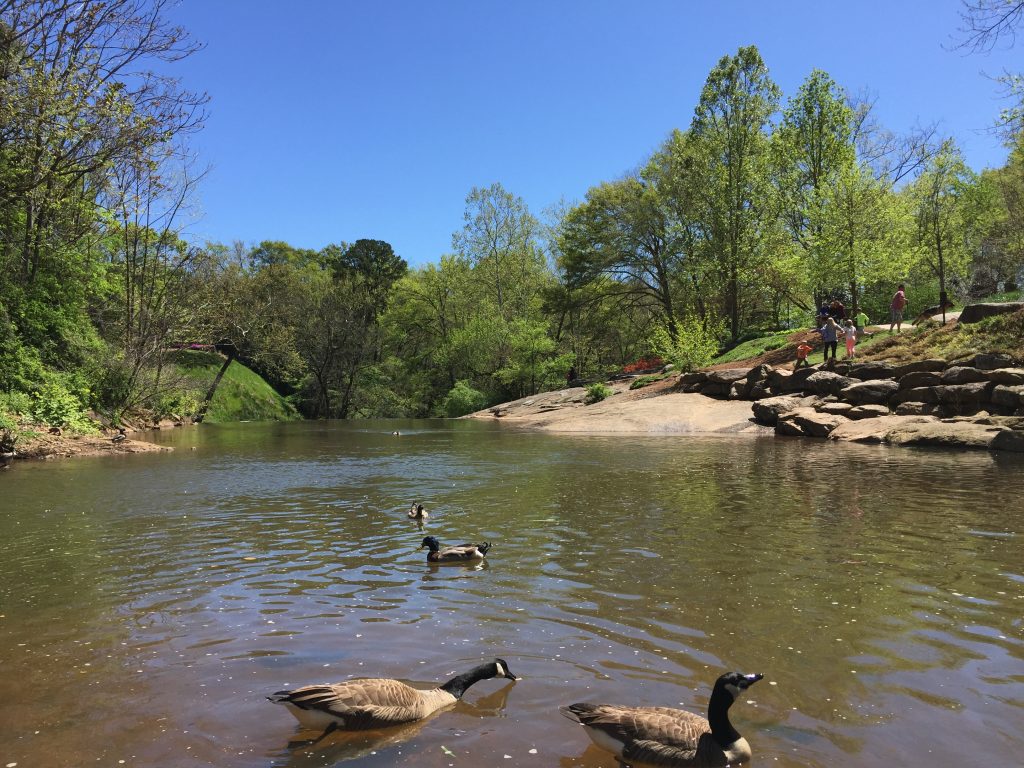 Mr. Houck speaks with excitement as we start to walk along one of the many pathways that are in full use at all times of the day.  "We have so many types of parks and are in a unique position to connect them up and down the river" says Houck.  "The Reedy River has always been here but over time it became forgotten and polluted.  Thankfully, it was cleaned, re-discovered and is now such a focal point for our park and city."
Cherington Shucker is the Executive Director of the Greenville Center for Creative Arts and explained what makes Greenville so special, unique and – happy.  "I've lived all over the world and this is without a doubt, a very happy place.  The climate is good.  I think above all we value family and community and just find a place for everyone to fit in and feel useful."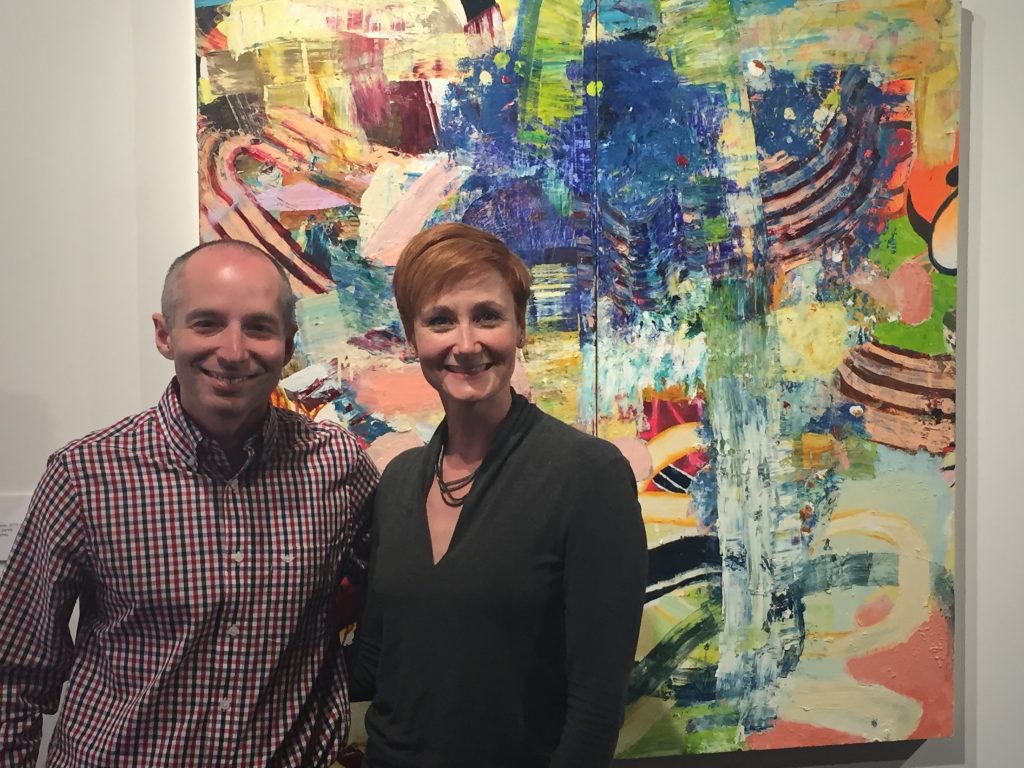 As we wrap up our radio interview, Mayor White concludes: "The diversity in this town is great.  We have so many talented people from all over the world that have chosen to move here and open businesses and contribute to our community.  We are very fortunate."
[lbg_audio2_html5 settings_id='9′]