At the ticket counter a cashier at the Pro Football Hall of Fame asks "Do you have a favorite NFL team?"  I replied "I'm from Saint Louis… so…. No."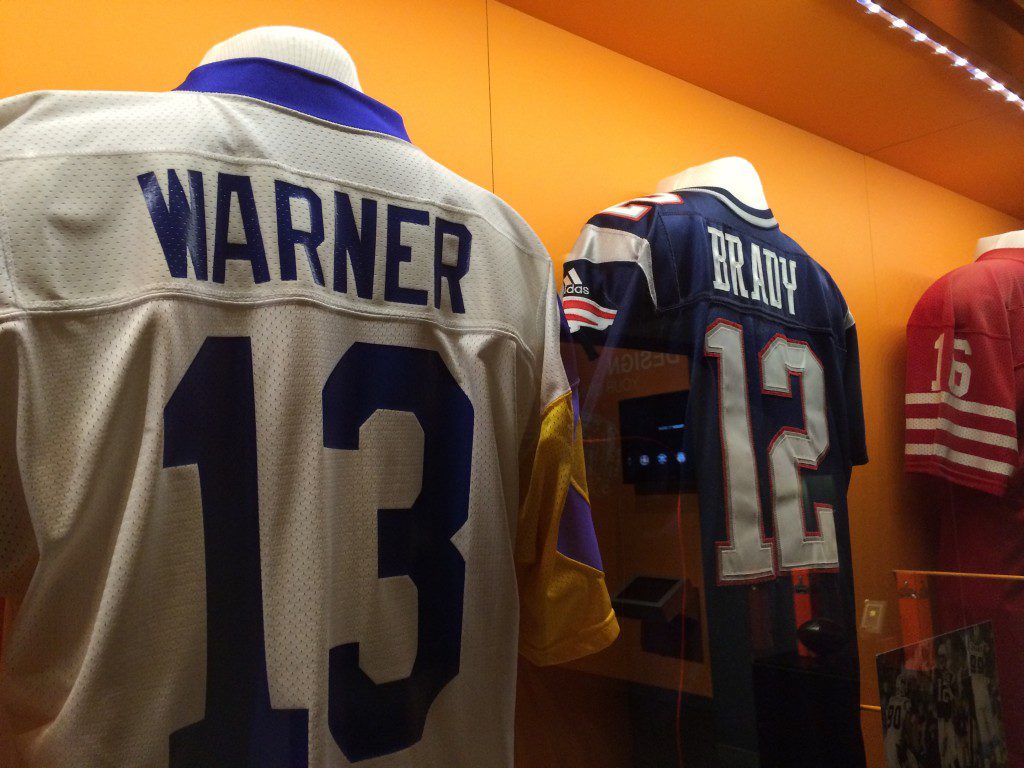 And so it begins – my journey through the biggest attraction in Canton, Ohio and certainly one of the biggest in the state of Ohio.  Full disclosure – not only am I not a Saint Louis Rams "fan" I'm also not a huge football fan – though over the last 4 or 5 years I've come to enjoy watching the games more and more.  This would be an interesting test – could an entire building about the game of football keep my attention for more than 30 minutes?
The answer for those of you keeping score at home – yes.  In fact, because I travel solo and am often tasked with keeping myself entertained – I actually timed my visit.  2 hours and 4 minutes.
A diehard pro football fan could spend an entire day in this place.  You'll find things you'd probably expect – jerseys, game balls, play books, ticket stubs, giant shoes, autographed memorabilia and more.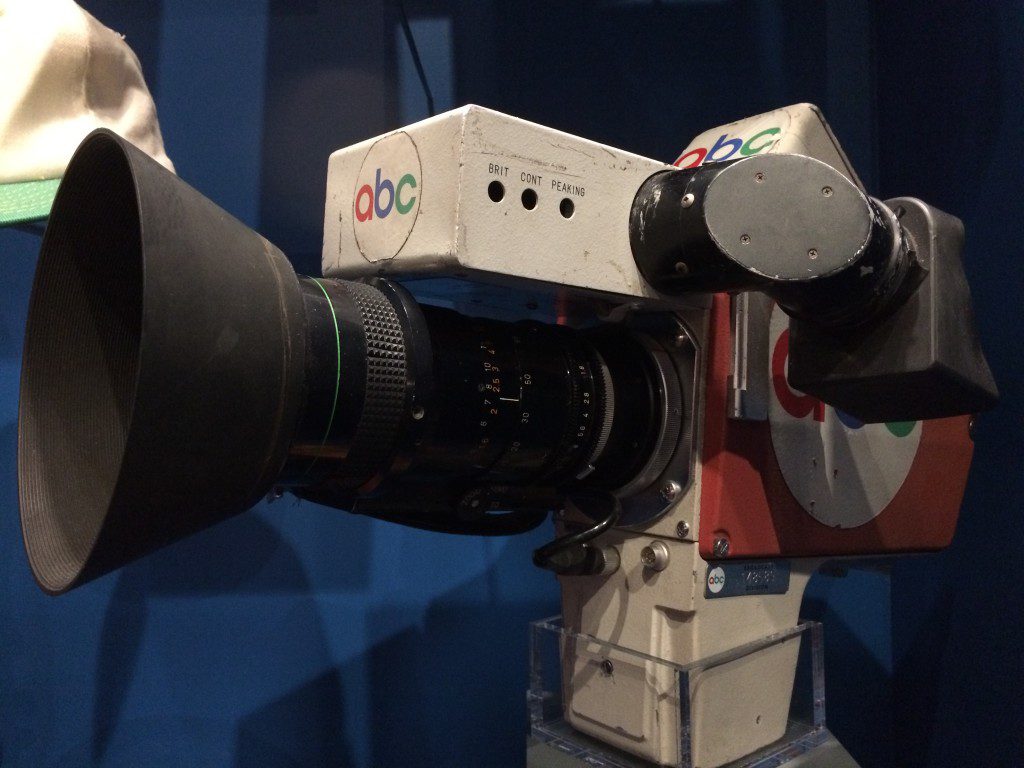 My favorite interactive display was an actual "instant replay" box that's used during NFL games to review calls on the field.  After a brief introduction of the NFL replay rules – you're tasked with viewing several angles of a close play and making the correct decision in 60 seconds.
Through out the building you'll find countless behind the scenes stories and trivia tidbits that can keep the attention of even a fair weather fan like myself.  For example, did you know that Super Bowl weekend is the least popular weekend for weddings?  Okay, yeah, I probably could have guessed that, too.
I was most entertained by the story of Pittsburgh Steelers owner Art Rooney leaving a 1972 playoff game early as his team was about to lose.  Or so he thought.  The team actually won and Mr. Rooney was inside an elevator – missing what many call the most famous play in the team's history.  On display is the floor panel from inside that elevator.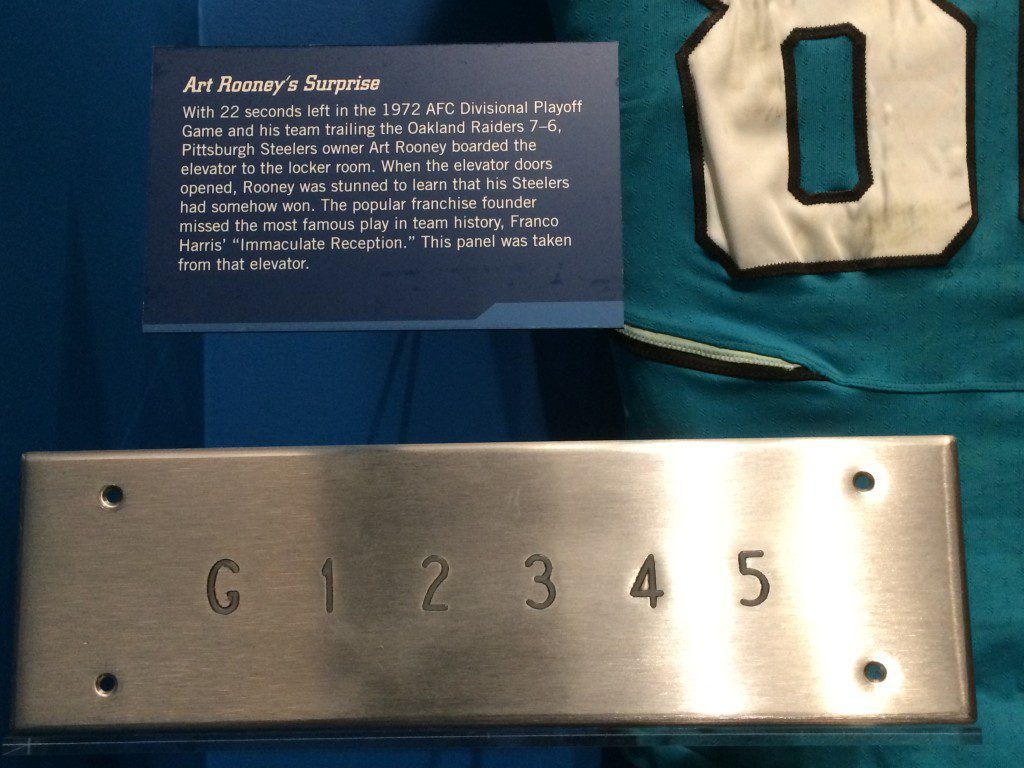 There's a Super Bowl wing of the building that is most impressive.  History of the "big game" begins with a letter sent that requested a end of season championship game between the two pro football conferences.  In the same exhibit, a Super Ball is displayed – with a panel explaining the "Super Bowl" title simply came from an executive who knew his children had these new bouncy toys – and ball became bowl.
Near the end of your tour – there's a first class film about the most recent Super Bowl game.  It's here that you realize the NFL is leaps and bounds beyond any other professional sports organization when it comes to gathering film and editing world class productions.  The sounds and visuals were just stunning.