If you're looking for things to do in Carson City, Nevada on your next road trip out west, consider riding the rails! No, I don't mean hopping aboard a train, I'm talking about one of the newest local attractions – rail bikes. This new form of outdoor recreation is starting to spread across the U.S. and provides a unique opportunity to soak in the beautiful mountain views and desert landscape – all while getting a bit of a workout.
The railbikes are equipped with seats for either two or four guests and include pedal assist for the return trip. (Similar to an e-bike but you're required to keep pedaling for it to work.) While all guests can pedal, there is a singular "drivers" seat that operates the brake system should you need it. The speed of the bikes can vary based on the amount of pedaling. During our experience we had four adults giving it a good effort and the speed didn't seem to get into double digits. (Though my legs the following day sure felt like we did.) Keep in mind you may be asked to share a bike with other guests if your party is less than four though you can purchase all four seats in advance.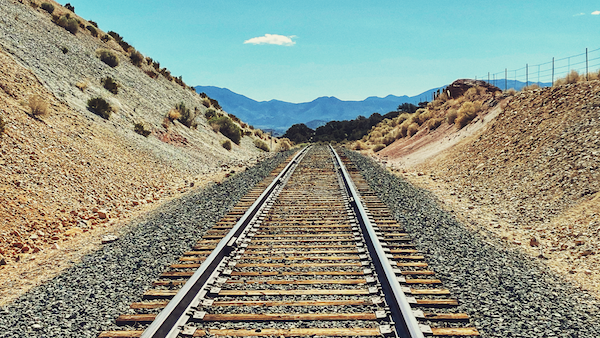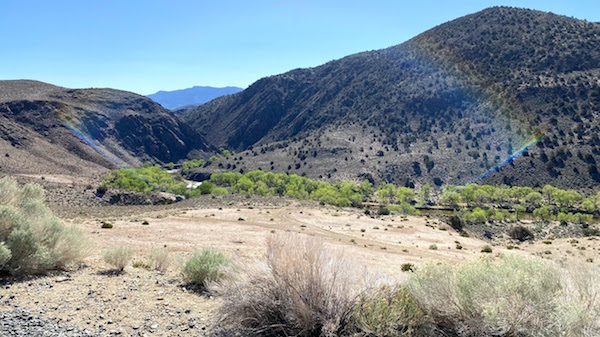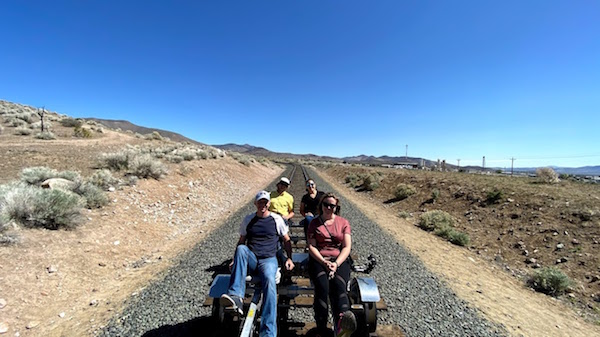 Obviously, the best part of the experience is being in the unique position to enjoy the region as previously only viewed by train. "You'll get to see the beautiful Nevada landscape – sage brush, pine trees, the rustic desert" says Molly Ellery, a spokesperson for Freedom Rail. She adds that wild horses are a favorite sight for visitors – though we didn't see any during our morning ride.
The entire journey takes about an hour and you'll want to bring along sunscreen as you'll be under the toasty desert sun the entire time. Your bike will bring you into the Carson River Canyon along a curvy pathway to the Eureka Mill rest area. On the return trip you'll pass over a highway bridge. Your ride includes water and a complimentary snack during the round trip.
In addition to the railbikes, the tour company offers other experiences using the railroad tracks. You can enjoy beer tastings, an all-day train ride to Virginia City, or even a Polar Express excursion during the holidays.
Hours and pricing for all experiences are available on their website.
---