On a two week road trip through Virginia I decided to stop and check out the town of Charlottesville. And let me tell you, it did not disappoint. A fun, college town vibe mixed together with important historic sites, a walkable downtown, nice people, and beautiful scenery – Charlottesville gets a thumbs-up from this road trip expert!
Here's a look at some of the experiences I enjoyed most and things to do when visiting Charlottesville, Virginia!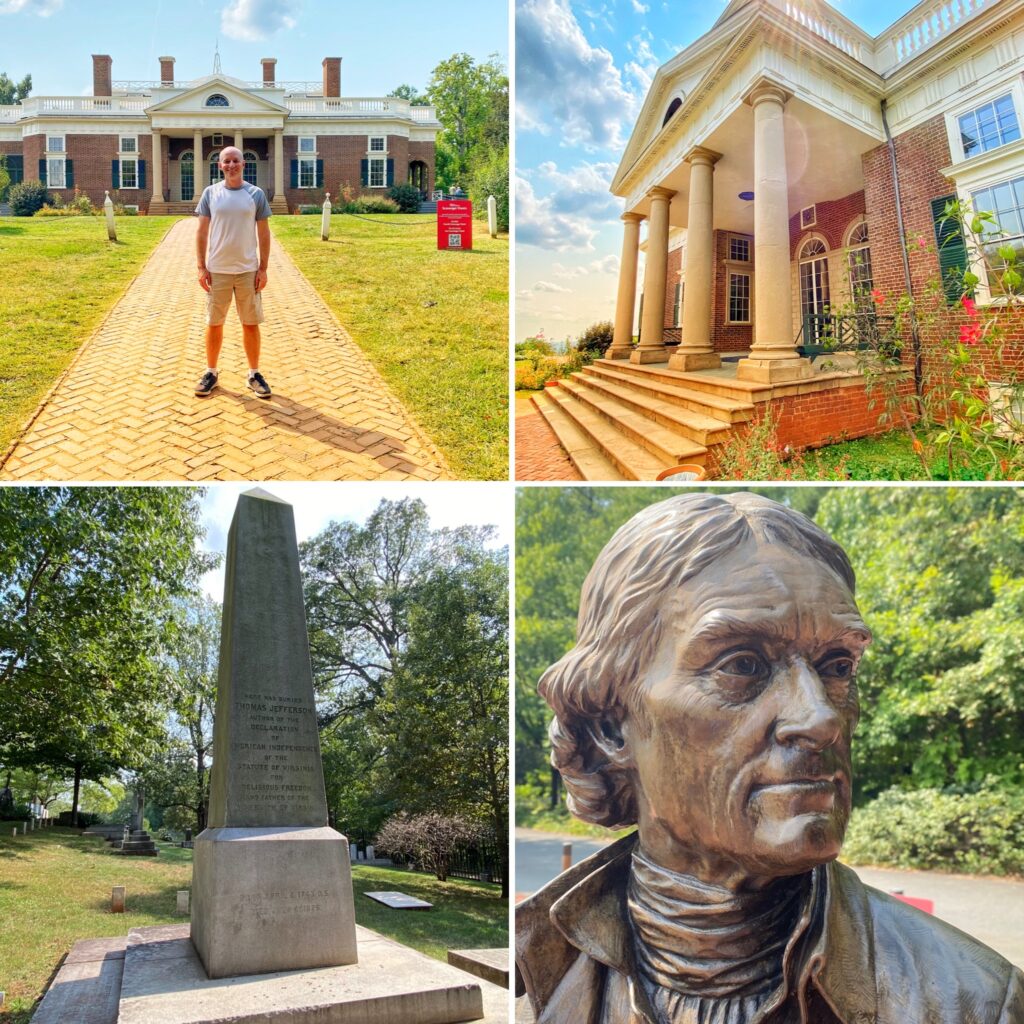 Thomas Jefferson's Monticello
This was definitely a bucket list item as I'm a huge fan of presidential history and historic sites. Monticello was the home of Thomas Jefferson from 1770 until his death in 1826. It is absolutely surreal to stroll along the brick walkway that leads to the mansion's front door, knowing that one of our most important founder fathers, and author of the Declaration of Independence lived here.
Monticello is run like a well-oiled machine that moves hundreds of people a day around the historic property and through the mansion itself. You can opt for a guided tour or choose to guide yourself through a carefully chosen pathway through the house. I did a self-guided tour and was able to ask questions of docents who were positioned along the way. Unfortunately, a couple with a screaming kid was on my timed tour which really ruined the experience. For a future visit, I would consider a more expensive, behind the scenes tour if you want to improve your odds of a more intimate (and hopefully quiet) experience.
One spot not to miss on your tour is the Alcove bed where Jefferson spent his final hours and died on July 4, 1826 – 50 years after writing the Declaration of Independence. It's literally tucked between two rooms and easy to miss if you're not paying attention or don't know about its importance.
The grounds were beautiful and there's no time limit on how long you can hang out and explore. A tram will take you up to the mansion and back down to the visitor center. I opted to walk back down the hill and visit the family cemetery where Jefferson is buried. It's a pretty easy shaded walk down to the parking area – although on a hot Virginia day, you may want to catch the tram for the rest of the way.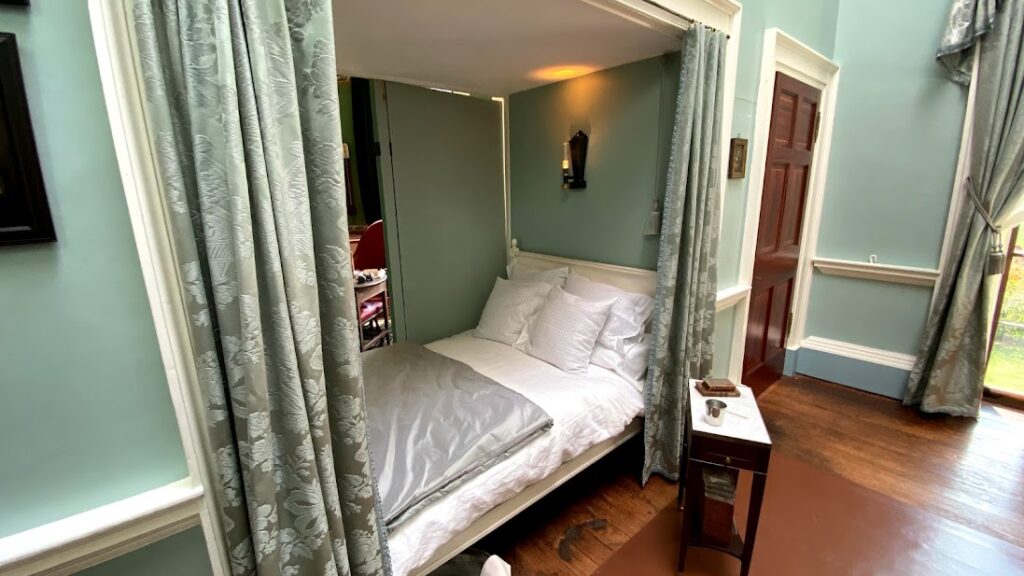 James Monroe's Highland
While Monticello gets most of the attention and foot traffic, another former president had his home right around the corner. James Monroe purchased land adjacent to the property of his friend Thomas Jefferson. But unlike Jefferson, Monroe barely lived on his property in Charlottesville while keeping busy with his many government jobs and responsibilities.
Unlike Monticello, Highland is serene and low-key, almost like visiting a little known state park. The tour guide shares some interesting stories about Monroe, his career, and family. However, the most interesting story is how for decades – tour guides had been incorrectly telling visitors that they were standing inside of Monroe's house. As it turns out – Monroe's house burnt to the ground at some point after he sold the property. What was left standing is a guest house – not his actual home. Oops.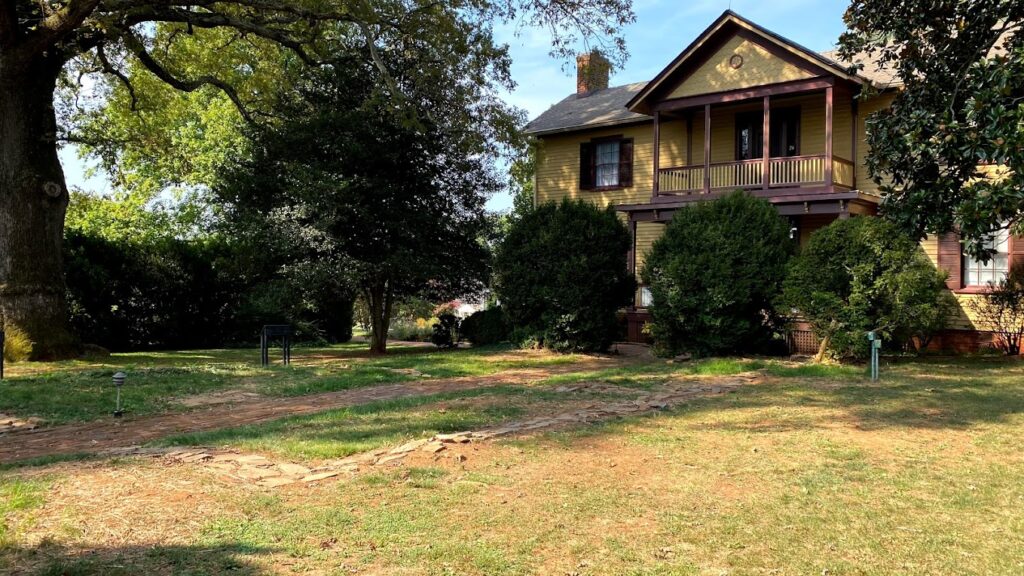 I still enjoyed visiting and definitely recommend adding to your list if you are a history buff. If you simply want to experience the scenery and get a feel for the property, you can also walk the Highland Rustic Trails for free. They just ask that you check-in at the gift shop first.
Lunch at Michie Tavern
This was my first stop when I arrived in Charlottesville! Michie Tavern has been around in some form since 1784. It's been a tavern, a private home, a museum, and a restaurant. In its early days, Michie Tavern was a place where rural Virginians might come to hear the recent town gossip or discuss political opinions.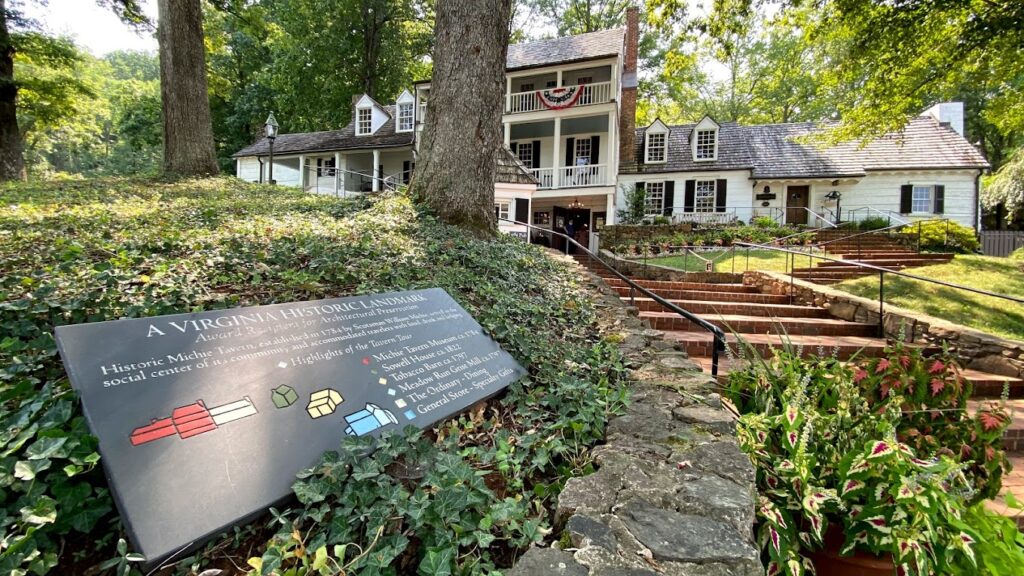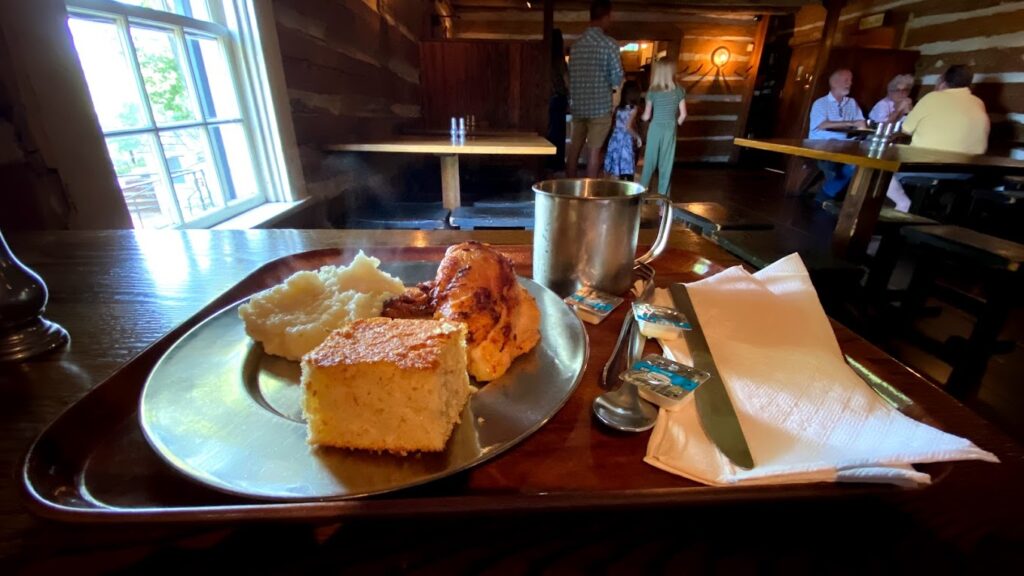 Located less than one mile from Monticello, it's an easy stop to or from your tour of the presidential estate. The servers are dressed in 18th Century clothing with a buffet of southern favorites like fried chicken and mashed potatoes. (I opted for the baked chicken which was delicious though I'm told the fried chicken is what they're best known for.) Dessert was peach cobbler!
If it's open, stop by the 1784 pub which is attached to the main building. This was the original tavern and still has some of the original furnishings. It was cool to peek inside a cabinet that had old-school board games that families or kids might have played back then. It's a cool event space and complete with the original tavern's bar.
Grab A Meal At Dairy Market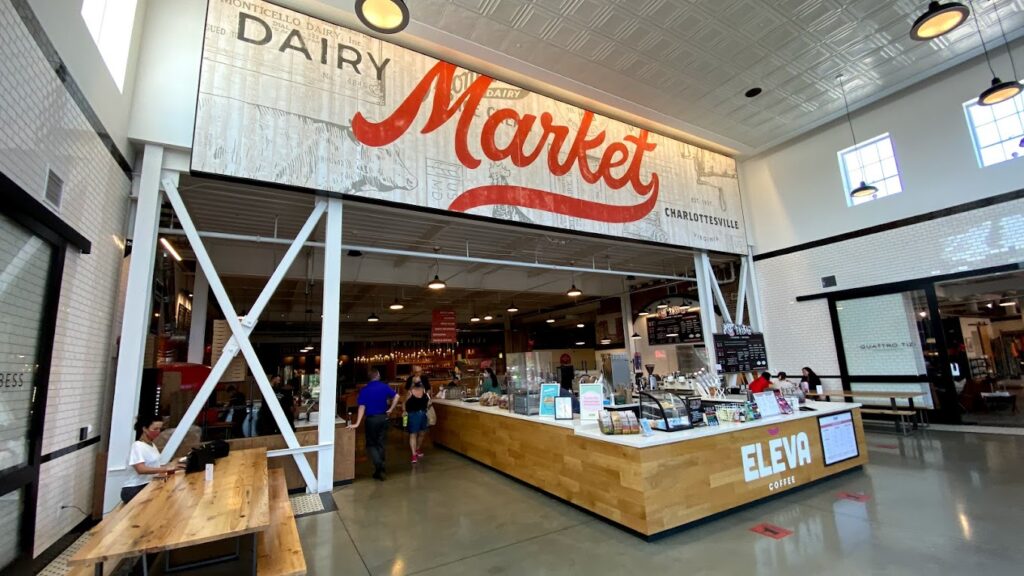 This is such a cool place to hang out and grab a bite to eat! Public markets have been popping up all over the country in recent years and this is one of the nicer examples I've seen. A lot of these markets are nothing more than a big concrete warehouse with spaces for vendors. Dairy Market in Charlottesville is housed in the historic Monticello Dairy Building which has been refurbished to house food and beverage vendors as well as retail.
Full disclosure – I was treated to any food option I wanted to try and I went to town! My first choice, obviously was the resident pizza place – Dino's Wood Fired Pizza. As you can see for yourself, the pizza was delicious – lots of cheese and the pepperonis were cooked just right – to the point of being crisp without being burnt. Perfection!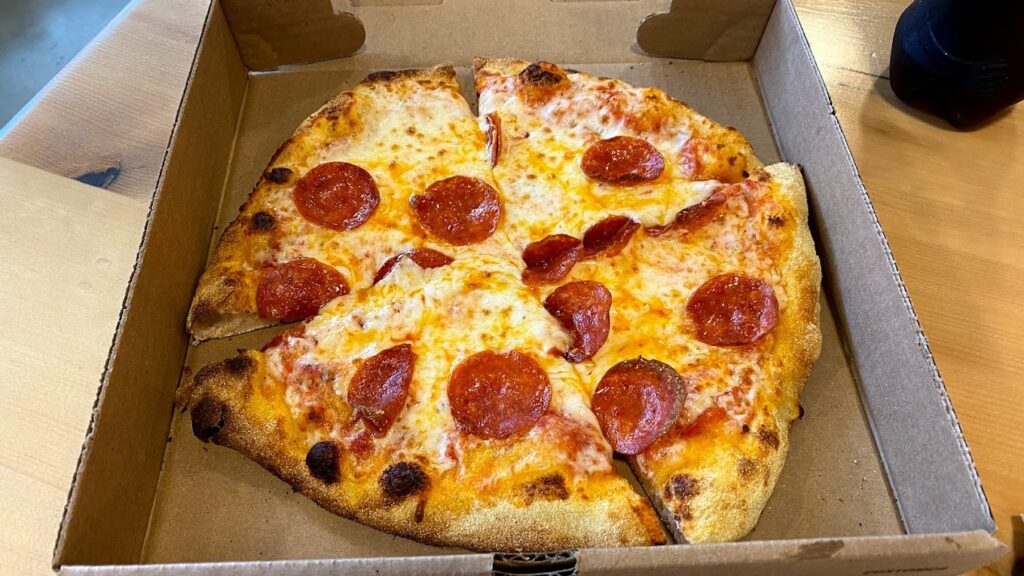 I also scored with great tastes at Angelic's Kitchen with a piece of fried fish and some delicious ice cream at Moo Thru – which is a Charlottesville favorite. My dinner plans later that day went south so I made a second trip back here and enjoyed a great Italian sandwich at Take It Away.
When you visit, take a few minutes to check out the uplifting and inspiring stories about these vendors who worked their tails off to make their dreams and small businesses succeed.
Enjoy The Walkability of Charlottesville
It was pretty easy to walk around most places in Charlottesville. While I did have a car with me, I chose to walk. Depending on the season – you may want your air conditioned automobile.
During my visit I stayed at The Draftsman in downtown Charlottesville which was perfect for exploring. One step out the front door and you're well on your way to check out local stores or restaurants. I also noticed the super nice Amtrak station on one of my strolls around town. If you love traveling by train – this would be a cool option to visit for a day or weekend.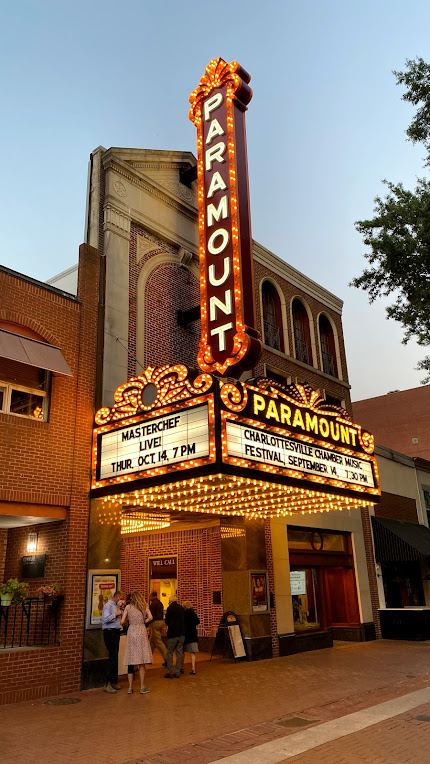 Charlottesville is a thriving college town which adds to the vibrant atmosphere. There's always something going on. I walked over to the historic downtown mall where I grabbed some dinner at a place called The Whiskey Jar. Even on a weeknight, the place was hopping with live music and locals hanging out.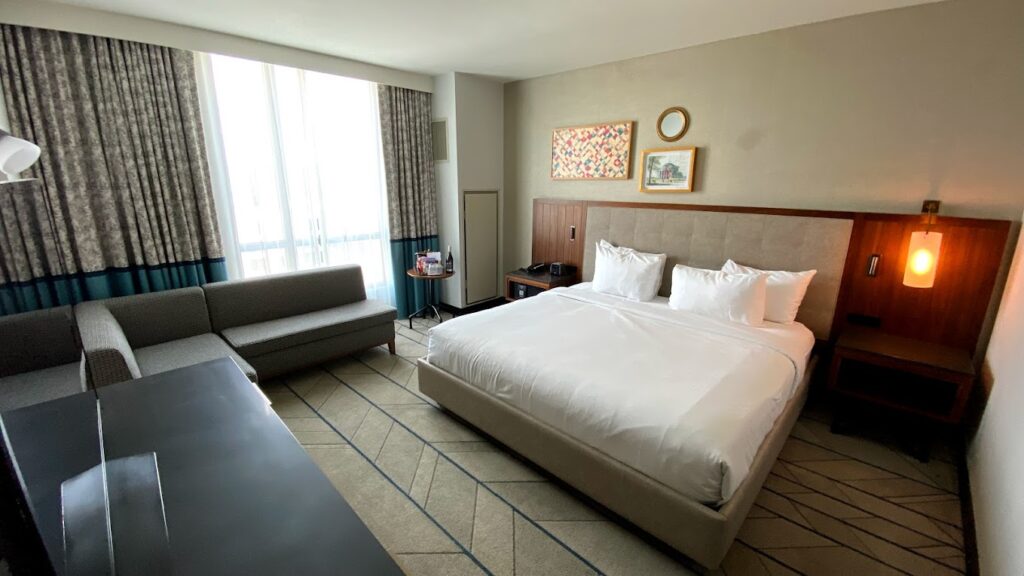 Charlottesville was such a great place to visit! I feel like I didn't even scratch the surface during my time there. You'll find a great mix of history, nightlife, beautiful scenery, culture, great food, and nice people! You can start working on your own road trip there by visiting their official website: Visit Charlottesville.