In the last few years pickleball has caught fire and gained popularity in nearly every corner of America. You'll have no trouble finding evidence of that in Saint Louis, Missouri.  With more than 40 places to play around the region, Saint Louis makes up one of the largest communities of pickleball players in the country.  Pickleball is often referred to as "the fastest growing sport".  For Saint Louisans, the sport was growing long before most people in America had ever heard of the word "dink".
I happen to know a thing or two about pickleball in Saint Louis because it's my home town.  That's also why I decided to feature our city in the first segment of Dinks and Drives.
In the summer of 2019, I pitched an idea to Gamma Sports, a nationally known producer of tennis and pickleball equipment. I wanted to highlight places around the U.S. where folks are playing pickleball, but I wanted to feature places that were welcoming and had at least one interesting tourist attraction  As a professional travel writer, I highlight road trip ideas and share stories about big cities and small towns across the country.  I've seen pickleball being played in many of the towns I've visited – and figured this would be an easy, natural fit.  Most pickleball players like to travel and the idea was to give people ideas for road trips where they can meet fellow pickleball players along the way.  For example, in this first episode – we feature the world famous Saint Louis Zoo.  In this first episode – you'll see a sneak peek of their incredible sea lion show.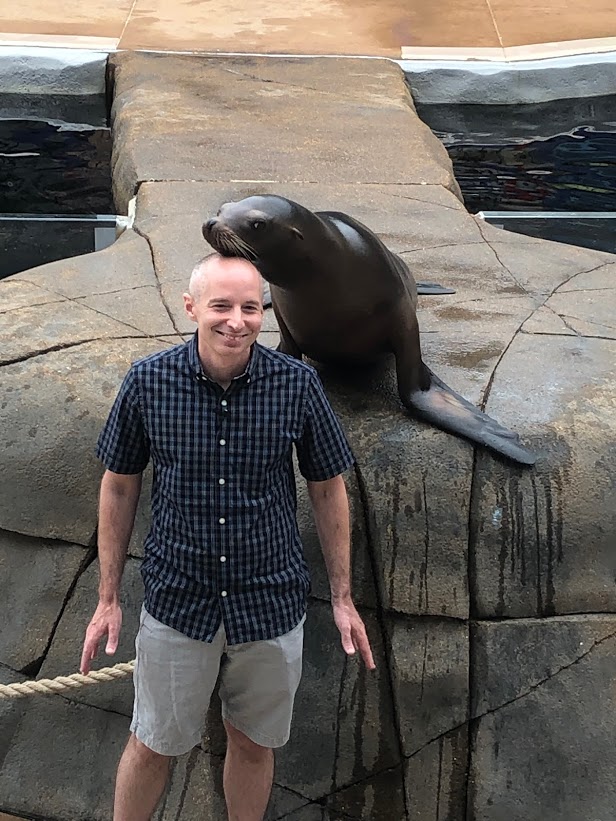 There was one other component that I mentioned in my pitch and for me, it was the most important.  I wanted to feature people that play this great game – mostly for fun.  I don't worry too much about tournaments, and don't particularly need any medals.  I just like getting together with people that are fun, welcoming, laid back, and friendly – to play pickleball.
As we continue to do these segments, I'm excited about highlighting groups around the country that fit this bill.  There are definitely places around Saint Louis where visitors are most welcome.  Whether it's showing up for open play at the courts in world famous Forest Park or popping into the local Salvation Army gymnasium during the winter months for a game.  You'll find people that are inviting and eager to play with folks from out of town.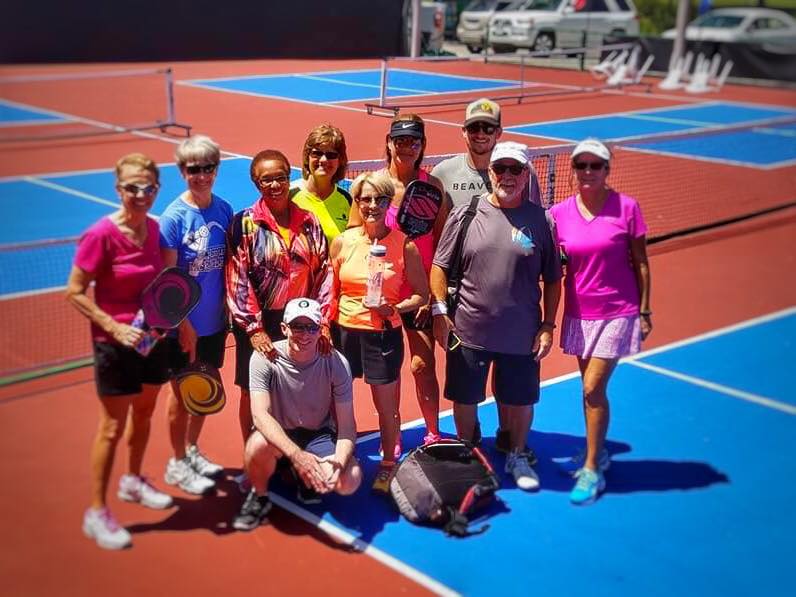 If you'd like to learn about places where you can play in Saint Louis – check out the website: stlouispickleball.com for a complete list of venues and fees.  Many of the outdoor parks offer free play while some charge on popular nights.  Almost every indoor venue has some sort of fee that ranges from $2.00 to more than $10.00.
Please enjoy this first segment of Dinks and Drives, share it with your pickleball friends, and be sure to comment on social media if your town or city welcomes visitors!  Be sure to share your favorite local tourist attraction as well – that's a must to qualify.  Look forward to seeing you on the road and on the courts!