Mount Airy, North Carolina is the home town of Andy Griffith.  Griffith, best known for his role on the iconic Andy Griffith Show lived in the small town as a young man and would later base his popular series on the small town – obviously what we know as Mayberry.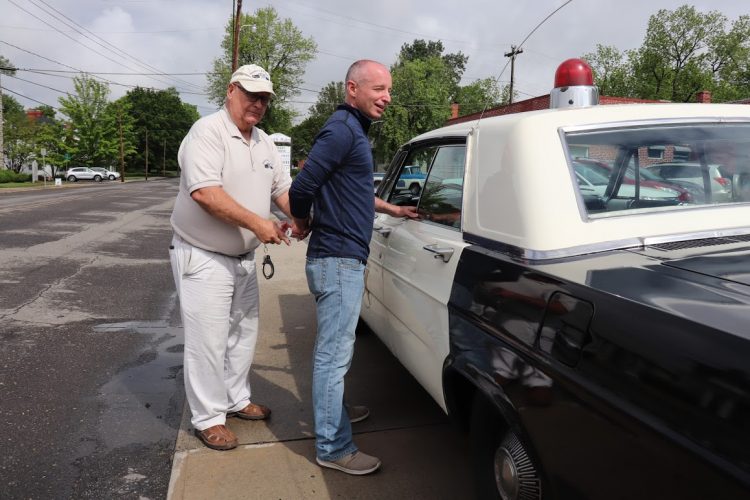 My first visit to town happened on a Sunday morning when most things were closed.  (I felt a little guilty being one of the few people in town not in church.)  My first encounter with a local happened at Wally's Service Station after taking a few photographs next door at a replica Mayberry Courthouse.  A gentleman, lounging on a rocking chair yelled out: "good morning!"  I responded with: "good morning, how are you?"
The man replied next saying "I'm fat."  Right away, I fell in love with this fun, small town and the people that live there.
If you fancy yourself a hardcore fan of the Andy Griffith Show, this is a must-do on your travel bucket list.  You can take a ride in a police cruiser, pose for photos in a jail cell like the one seen on the show, or even sit behind Andy's desk.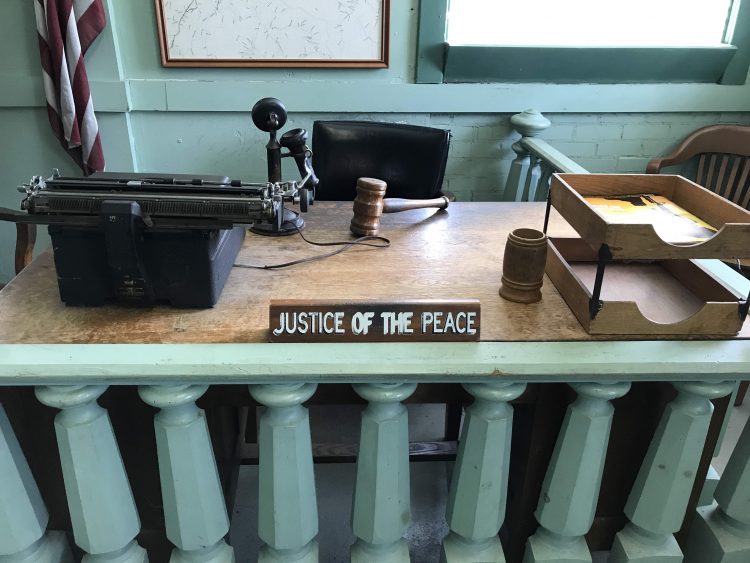 Take a walk downtown and see some of the sights that made an impression on a young Griffith and eventually made their way into the Mayberry story.  There is Floyd's Barber Shop and The Snappy Lunch which serves a famous pork chop sandwich that was mentioned on the show.
Then there's Griffith's actual childhood home.  These days it's a bed and breakfast where you can actually spend the night.  Or you can just drive by and catch a glimpse.
The Andy Griffith Museum is a small but interesting stop with a great set of statues directly out front that were gifted by the television network, TV Land.  The statues of Andy and Opie with their fishing poles bring back memories of the classic TV theme that started each episode.  Fun fact – the theme song was titled The Fishin Hole.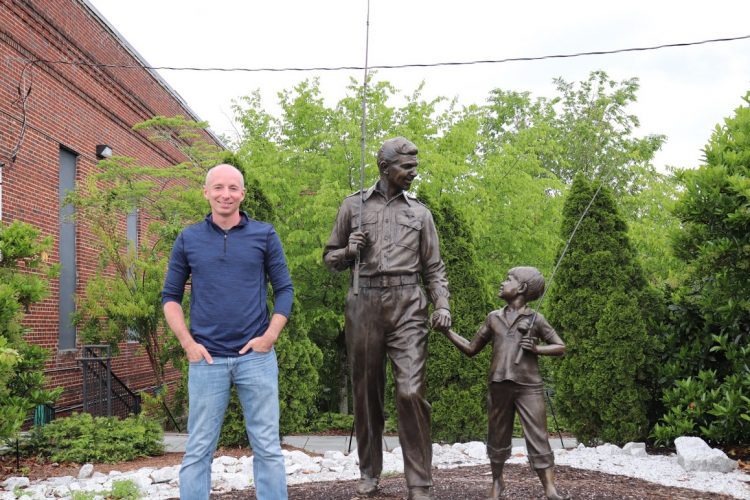 Top Things To Do In Mount Airy, North Carolina:
Pose for a photo with the Andy and Opie statues in front of the Andy Griffith Museum
Check out Andy Griffith's childhood home.
Visit the Sappy Lunch for a bite to eat! (Closed on Sundays!)
Get a hair cut at Floyd's Barber Shop
Take a ride in a Mayberry police cruiser for a 30 minute tour of the town!
Take some photos inside the replica jail cell and courthouse next to Wally's.
Visit The Andy Griffith Museum