Missouri is fortunate to have a wide variety of museums for a wide variety of tastes and interests. The museums range from history to sports and everything in-between.  You'll even find amusing collections like vacuum cleaners,  hair wreaths and even hearing aids (seriously) all around the show me state.
Top 10 Museums in Missouri
---
1. City Museum
Simply put, there's no other place in Missouri that's quite like the City Museum in Saint Louis. In fact, as I travel across the country and mention my hometown, more often than not, someone asks about the quirky, hard to describe amusement park/cave system/aquarium/art museum/playground.
First opened in 1997, the former International Shoe Building now contains giant slides, an intricate tunnel system, and a Ferris Wheel. If you're trying to locate the building, just look up and you're sure to spot an old school bus that seems to be driving off the edge of the roof.
It's without a doubt, the most difficult museum I've ever had to try and describe because of its bizarre mix of attractions and exhibits. One thing is for sure – it's an absolute blast. Yes, even for adults.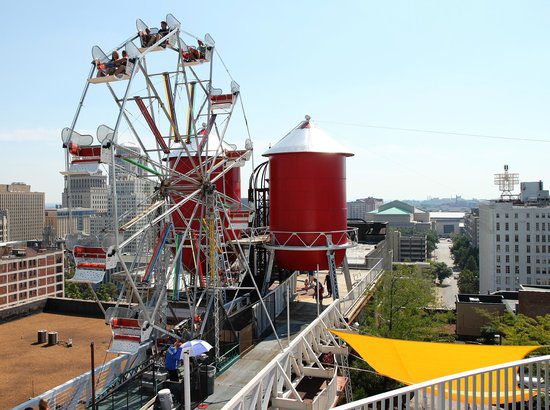 ---
2. National Museum of Toys and Miniatures
Over the years, I've probably sent more people to this Kansas City museum than any other place in the state. On my first visit in 2015 – I wanted to hate it. Instead, I became one of its biggest fans.
The museum originally opened in 1982 and has grown to a collection of over 72,000 objects. On the first floor you'll find incredible examples of fine scaled miniature artwork. Everything is so tiny! It's really amazing to think that someone can build things so small!
On the top floor is the toy collection that includes a look at popular toys through the decades. The museum is located on the Kansas City's University of Missouri campus.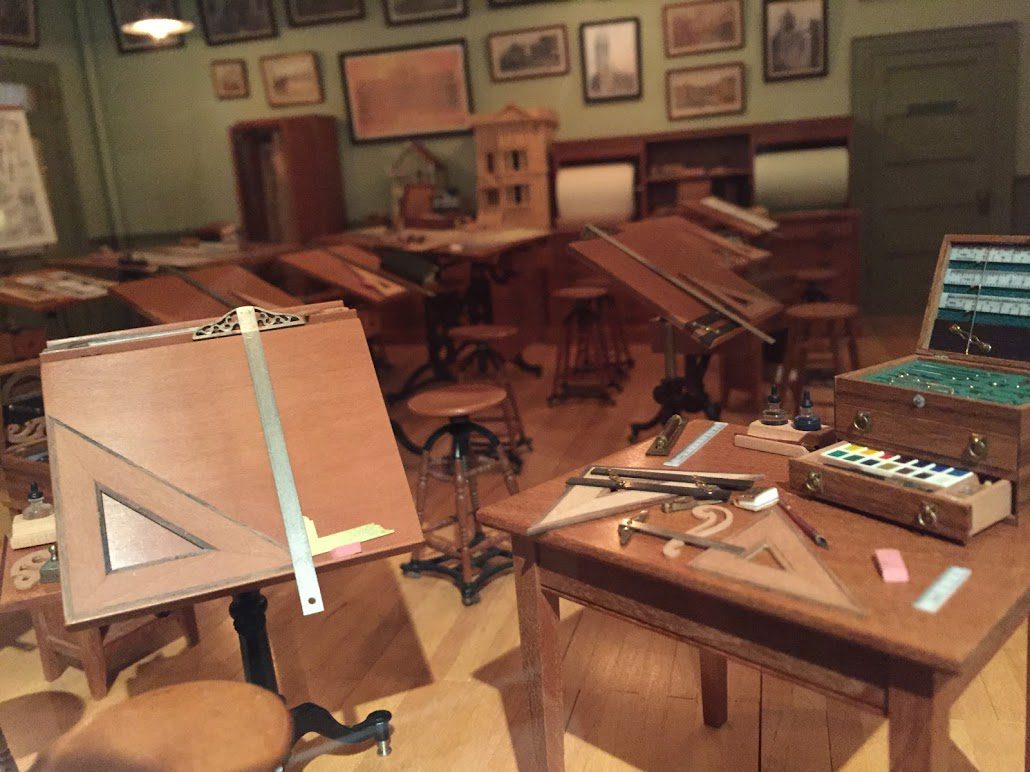 ---
3. Wonders of Wildlife
USA Today named Wonders of Wildlife the best new attraction in America when it first opened in 2018. Built into the world's largest Bass Pro Shop in Springfield, the museum includes two parts: aquarium and wildlife museum. As someone that tends to blow through museums with a short attention span – I spent at least four hours here!
As you walk through the wildlife displays, you'll come face to face to with replicas of what seems like every animal on earth. To boot, the displays are separated into sections with appropriate surroundings and even the proper temperature where the animals would live in the wild. On the other side, the aquarium is absolutely top notch and is sure to blow you away.
Be sure to watch the opening film when you first enter – it's totally worth it.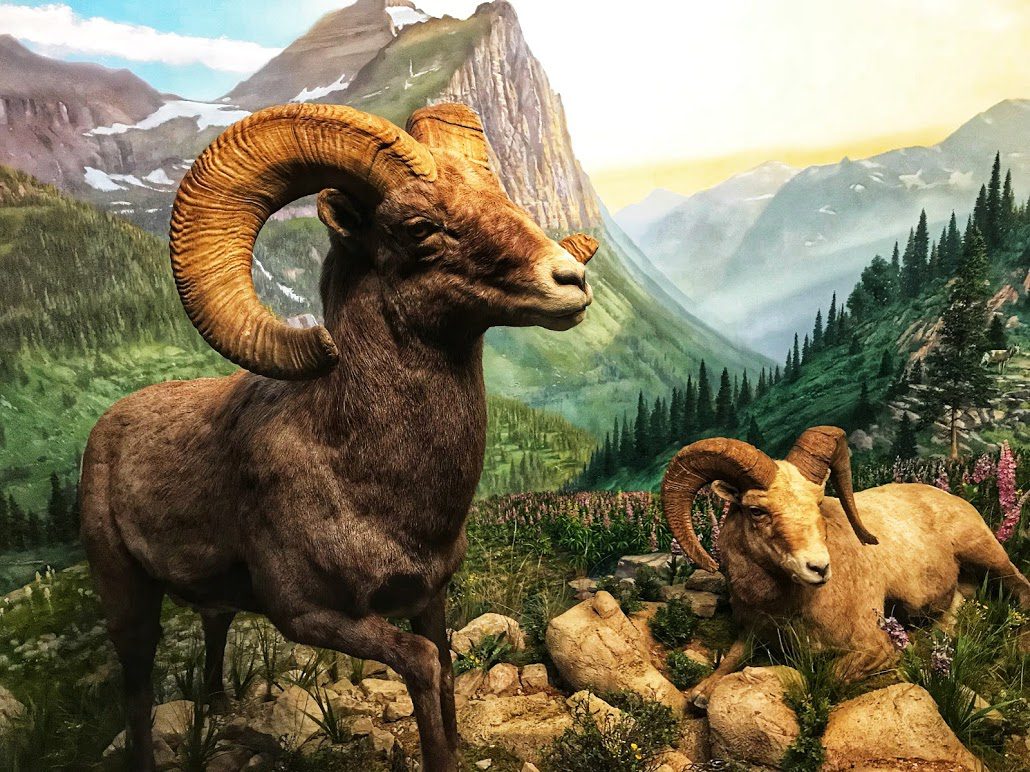 ---
4. Missouri History Museum
Let's face it. Most state history museums are pretty boring. But not in Missouri. Located in beautiful Forest Park, the Missouri History Museum has well done permanent exhibits that highlight the 1904 World's Fair, the state's role in westward expansion and biographies of some of Missouri's most famous people.
But where the museum really shines is with their rotating exhibits that are mostly custom built. A recent exhibit highlighted The Muny's 100th anniversary. A couple of years ago, an exhibit on Route 66 was a huge hit showcasing the mother road's attractions within the state. One year, they produced an exciting tribute to Saint Louis for its 250th birthday. They even produced an exhibit on panoramic photos. The displays were giant reprints of famous pano shots in Missouri's history like the day Charles Lindbergh was welcomed in Forest Park after his historic flight.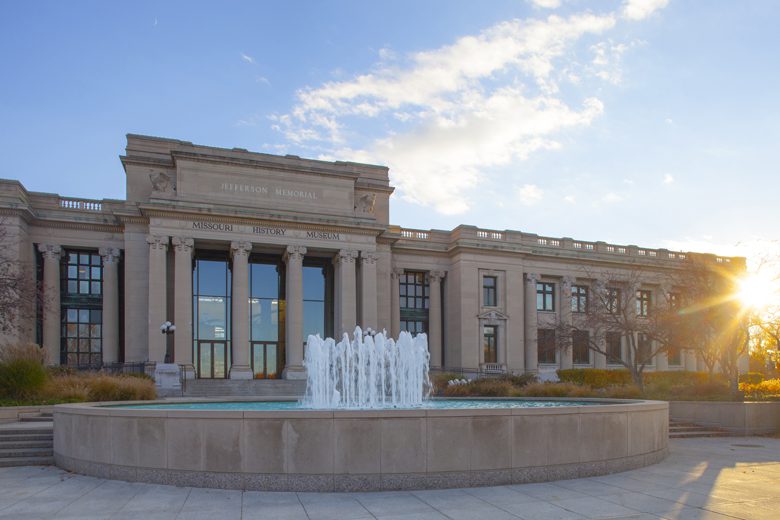 ---
5. Glore Psychiatric Museum
The former psychiatric hospital in St. Joseph in one of the most bizarre and eye-opening museums in the entire country. It illustrates the treatment of patients with mental illness through the years, including patients who were housed on site when the property was part of a state hospital.
Some of the outrageous exhibits include "the lunatic box". The box is essentially an upright coffin where erratic patients were placed until they calmed down. Other devices include a tranquilizer chair and a "fever cabinet" for sweating out syphilis. Yikes.
Oh and there's also a morgue.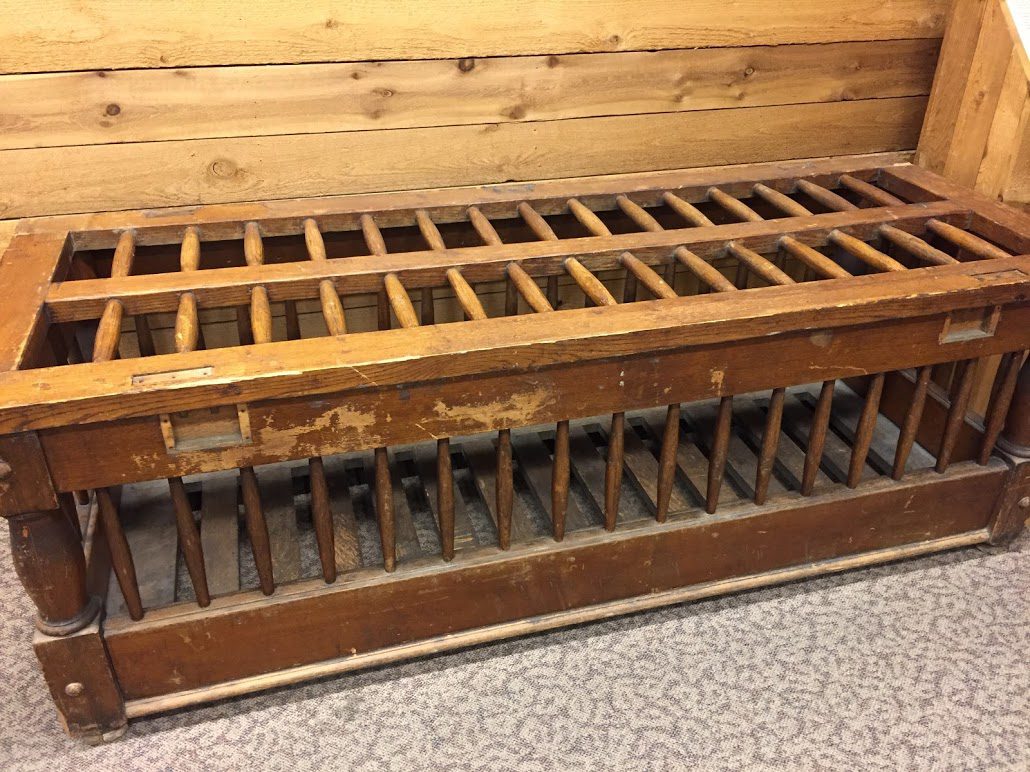 ---
6. Walt Disney Hometown Museum
Walt Disney grew up along Missouri's Highway 36 in the small town of Marceline. The house he lived in is still there. The train station he used to play in with his brother is also still there. Today, it's a really fun museum full of special Disney artifacts and exhibits.
Some of the cool pieces in the former train station include a flag that used to fly at Disneyland to indicate when Walt was on location and in his office. There's a desk Disney used for drawing, and other unique items any fan will love. While you're in town visiting the museum, be sure to check some of the other Disney sites in Marceline.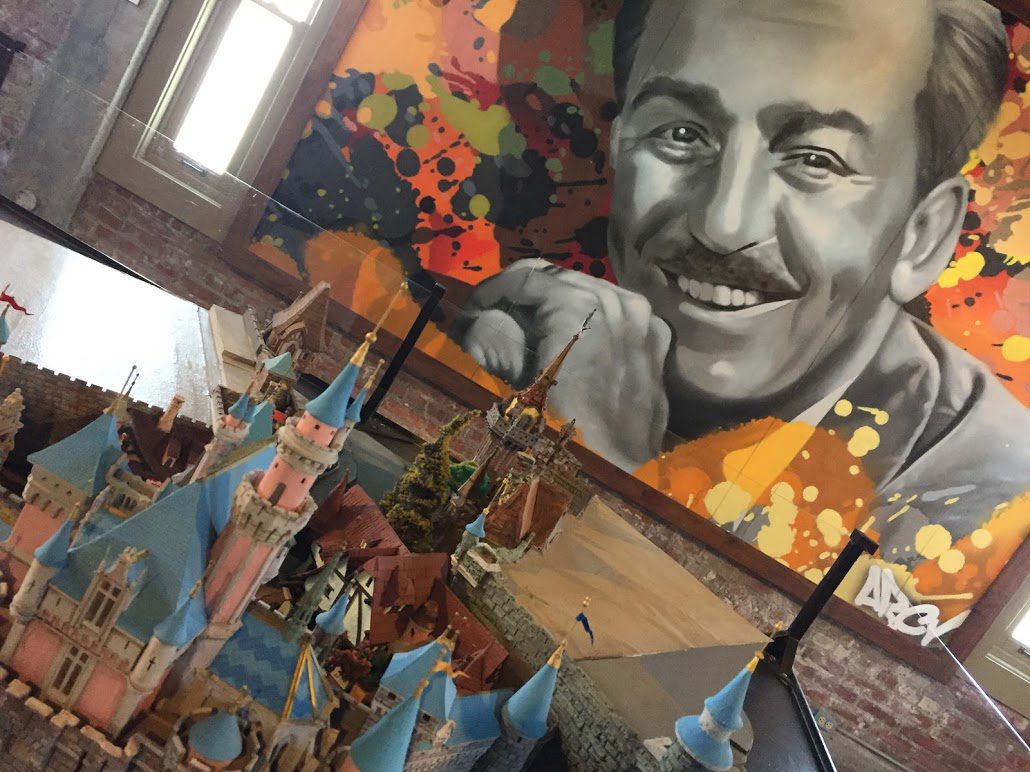 ---
7. Negro Leagues Museum
This is a fascinating museum in Kansas City that tells the lost stories of the Negro League baseball teams and players. Even if you're not a huge baseball fan, you'll be intrigued by the exhibits and artifacts that highlight these athletes that never got the fame or recognition they deserved. One of those players include Josh Gibson who supposedly hit 80 home runs in a single season.
One of the coolest exhibits is a collection of 200 baseballs signed by former players and donated by musician Geddy Lee.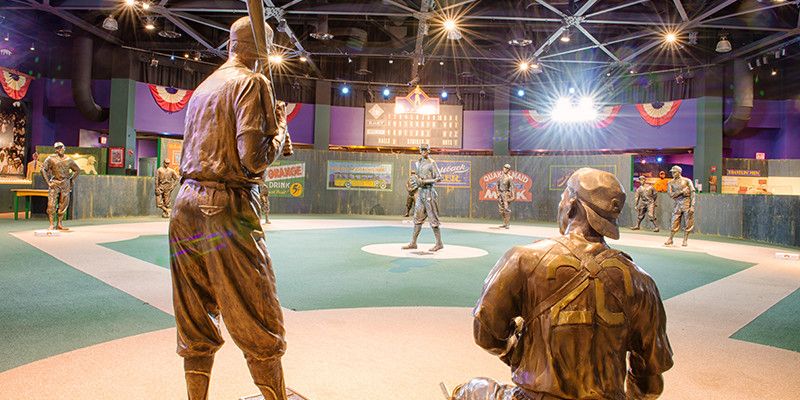 ---
8. Truman Presidential Library & Museum
Harry Truman lived in a modest home in the town of Independence just down the road from the presidential library built in his honor.  Truman's library and museum is part of the National Archives collection that shares great stories and struggles during Truman's time in office.
The museum underwent a multi-million dollar renovation in 2021 and is worth a visit even if you've visited in the past.
9. Gateway Arch Museum
After a multi-million dollar renovation, the Gateway Arch unveiled a brand new museum in the summer of 2018. The new museum tells the story of westward expansion through digital displays, interactive exhibits, and plenty of "selfie" opportunities. You'll even see the original design of the arch grounds and a look at the other monuments that were part of the initial competition which was ultimately won by Eero Saarinen.
The museum is free to the public and complete with a brand new visitors center where guests are shielded from the extreme heat or cold while they get their tickets to travel to the top of the Arch. You can also take a riverboat ride down the Mississippi River and visit the historic Old Courthouse to complete your experience!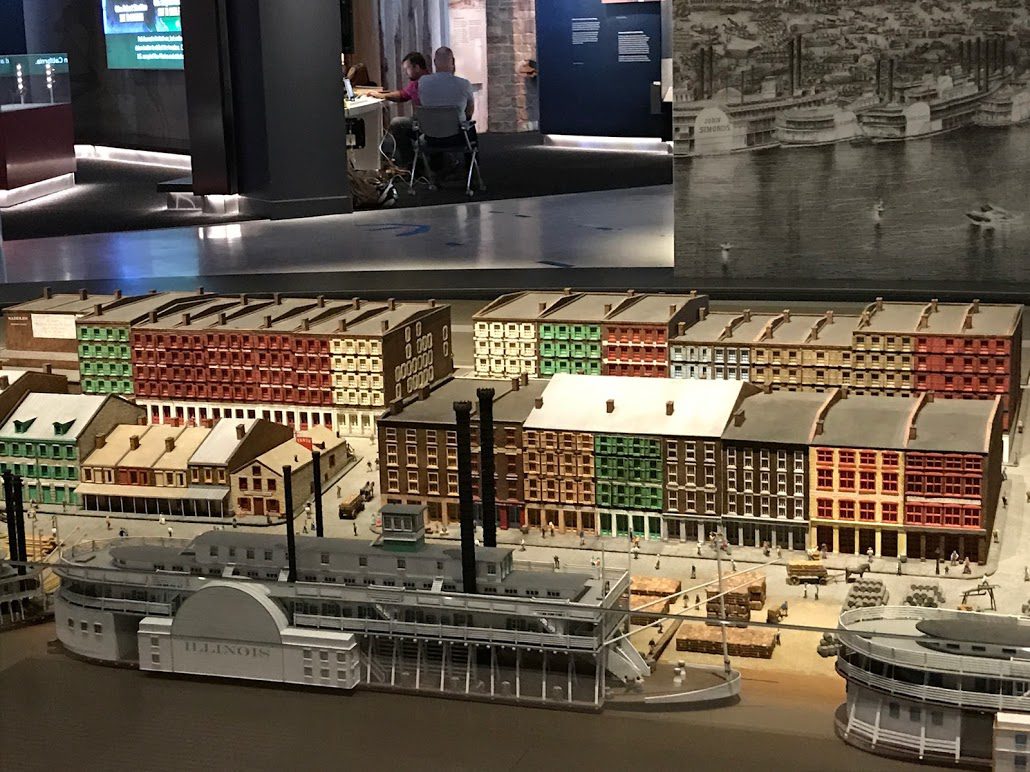 ---
10. Auto World Museum
This gem is located in the town of Fulton and displays a collection of classic cars owned by William Backer, the founder of Backer Potato Chips. The museum doesn't look like much from the outside but the cars inside are worth going inside!
William Backer had a soft spot for beautiful, vintage vehicles and collected as many as he could. Over 100 exist in the collection and many of them are rare enough that their value can extend well beyond the $100,000 mark. Some are restored and others are just the way they were the day they drove their last mile.
---
So what's your favorite museum in Missouri that you'd add to the list? For a complete guide of museums and other things to do while exploring Missouri – you can check out: visitmo.com