When you sell billions of packs of bubble gum during your lifetime, you can afford to build beautiful mansions like the one William Wrigley owned in Phoenix, Arizona. The Wrigley Mansion was built in the 1929 and while enormous, it's still the smallest of the five mansions the family owned around the U.S.
These days the mansion is owned by Jamie Hormel and is a popular gathering spot for parties, meetings, and events. It's also home to two restaurants: Geordie's and Christopher's. But, visitors can also tour the property during the week and see the entire mansion that Wrigley spent time in as he escaped the winter cold of the midwest. As a framed newspaper clip notes in an upstairs hallway, William Wrigley actually died in the home in 1932.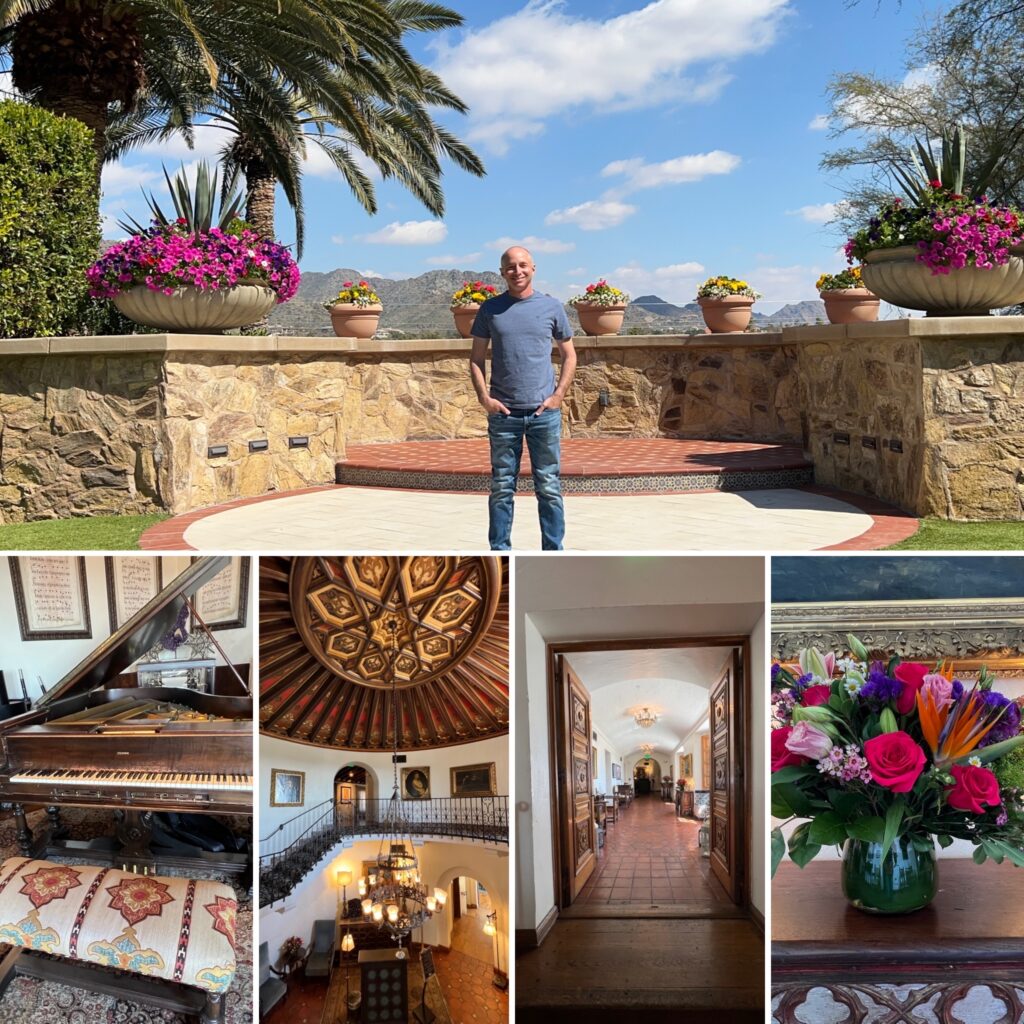 Once inside you'll enjoy looking at the beautiful decor and wooden panels that surround what used to be a library. (There's apparently a "hidden door" to the right of the fireplace.) On the bookshelf are rare books including autographed copies of Mark Twain classics.
All of the rooms are now used for entertaining, so they no longer serve the purpose they once did when this was a private home. Even William's bedroom no longer has bedroom furniture. You can however, see his "state of the art" bathroom – still fully functional – with an array of knobs and faucets that only a millionaire would have in the 1930s.
The rotunda is spectacular with a beautiful spiral staircase leading to the top floor. The front door of the mansion is actually on the opposite side that guests typically enter. All of the doors in the property are original.
A few places not to miss include the Switchboard Room which still has original equipment inside. The entire room is lined with Wrigley gum wrappers that date back to 1931. Another spot is the Breakfast Room where Ada Wrigley would enjoy her mornings. The room is actually soundproof – as William knew his wife would hate noise from the kitchen next door.
Upstairs be sure to look at the photos in the "history hallway" including the framed newspaper article about Wrigley's death. One humorous note – the adjacent headline makes it appear that Wrigley was murdered. He wasn't. It's a headline for a separate story. An early example of what we'd now call "click-bait".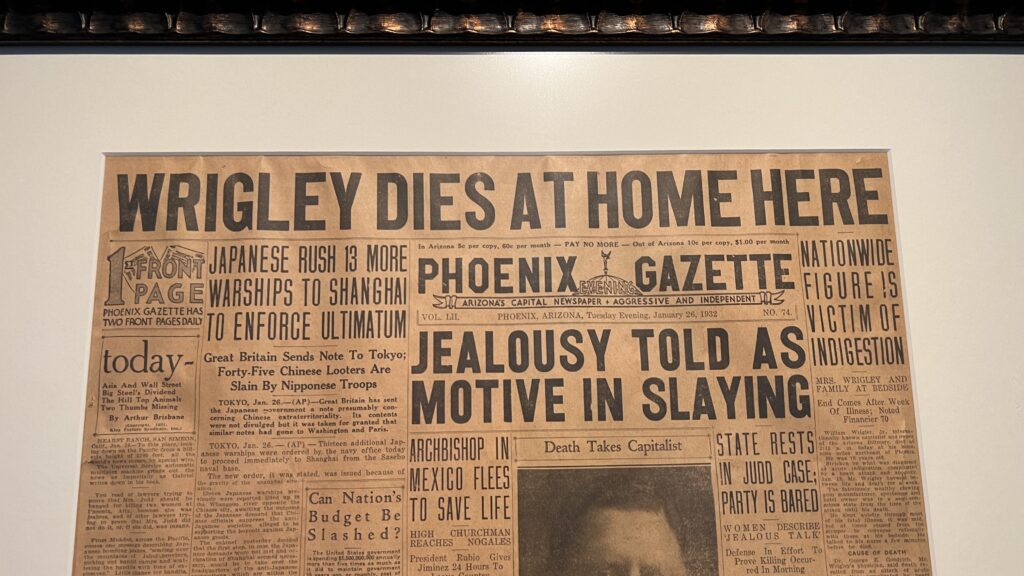 While self-guided tours are available, a guided tour is far more enjoyable if you have the time. It's interesting to learn about the Wrigley family and the stories about the home and its history.
For a peek inside the mansion you can check out this video tour I put together from my visit while I was in Phoenix:
You can learn more about tours, the restaurants, and more by visiting wrigleymansion.com