Buddy Holly was one of the most important figures in shaping the sound of rock and roll. While he didn't know it at the time, his songs would influence generations of performers, writers, and musicians. Even a little band called The Beatles were jamming to "That'll Be The Day" the very first time the foursome recorded together in a studio.
From humble beginnings in Texas, to neighboring New Mexico where he'd first record his music, Holly's life ended at the age of 22, tragically during a visit to Iowa. All three states have important pieces of the pioneer's life story and historic musical career.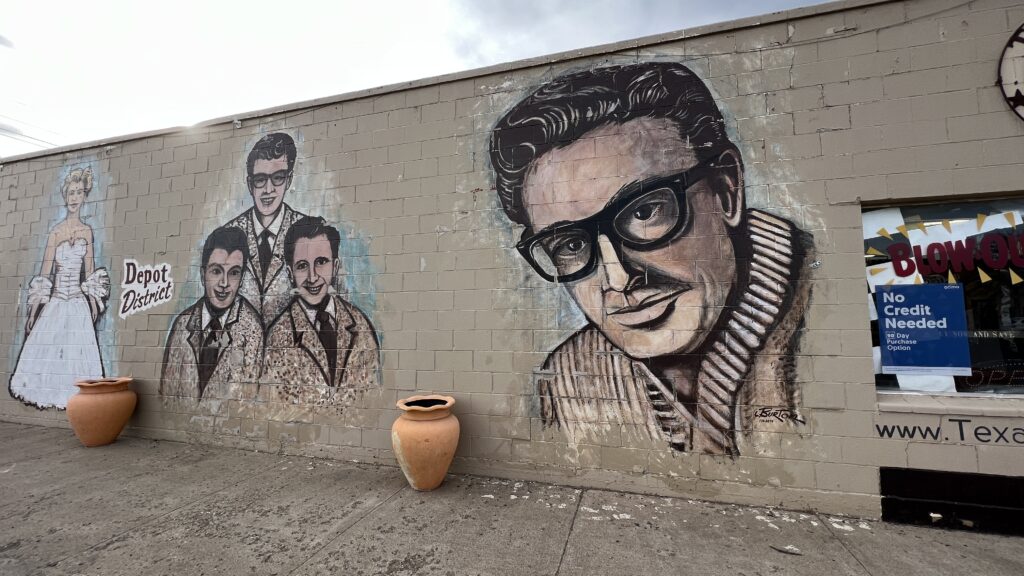 Lubbock, Texas
Lubbock is the west Texas town where Buddy Holly's life begins and where he's finally laid to rest. He was born in 1936. When visiting Lubbock, there are a handful of important Holly sites that you can still see today.
While it's currently a private residence, his childhood home is located at: 1606 39th Street. The home of childhood friend, Jerry Allison has been moved to the site of the Buddy Holly Center. This is the home where he and Allison wrote the hit song "That'll Be The Day".
And of course, Holly's final resting place is located at the Lubbock City Cemetery. It's easy to find his grave, just veer to the right as you enter and look for the large sign pointing towards it. You'll note that his last name is spelled "Holley". That's actually the correct spelling while "Holly" was a stage name. It seems there was a misprint on a record contract early in his career and he just decided to stick with the slightly simpler spelling.
Other Buddy Holly sites in Lubbock:
Buddy Holly Statue (located across the street from the Buddy Holly Center amongst the West Texas Walk of Fame)
The Cotton Club (East 50th Street)
Lubbock High School (19th Street & Avenue T)
Buddy Holly Center and Large Replica Glasses (19th Street & Crickets Avenue)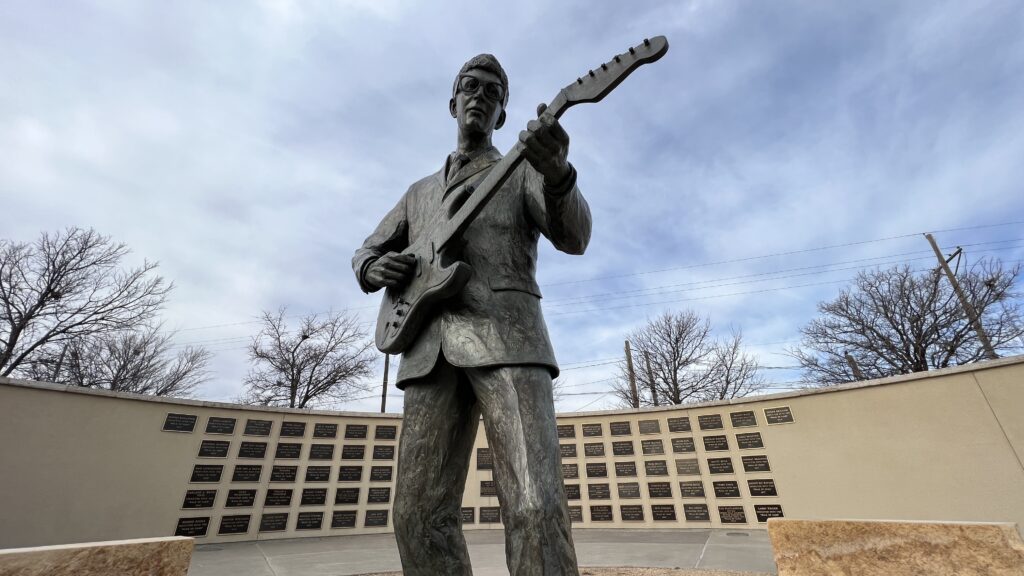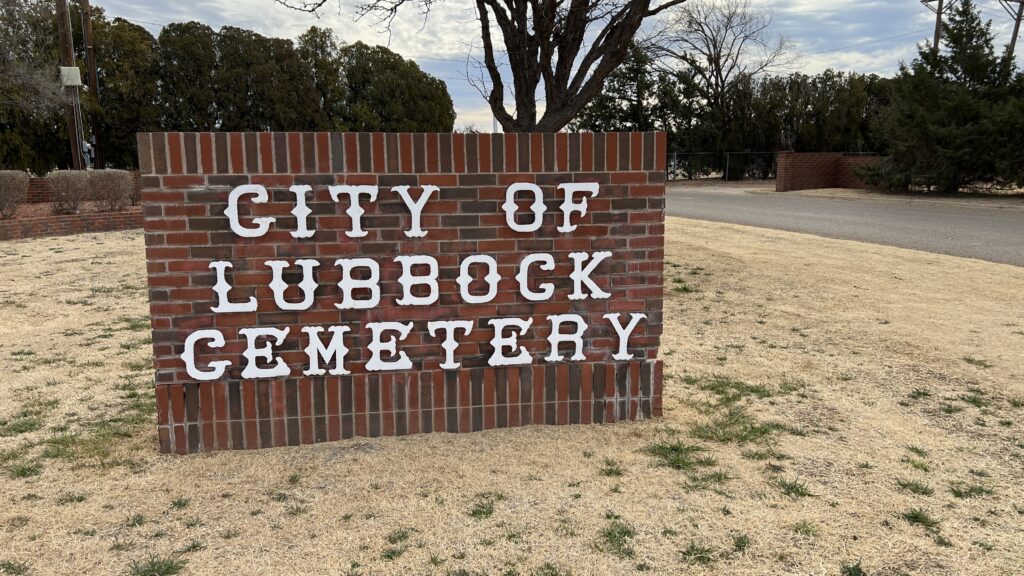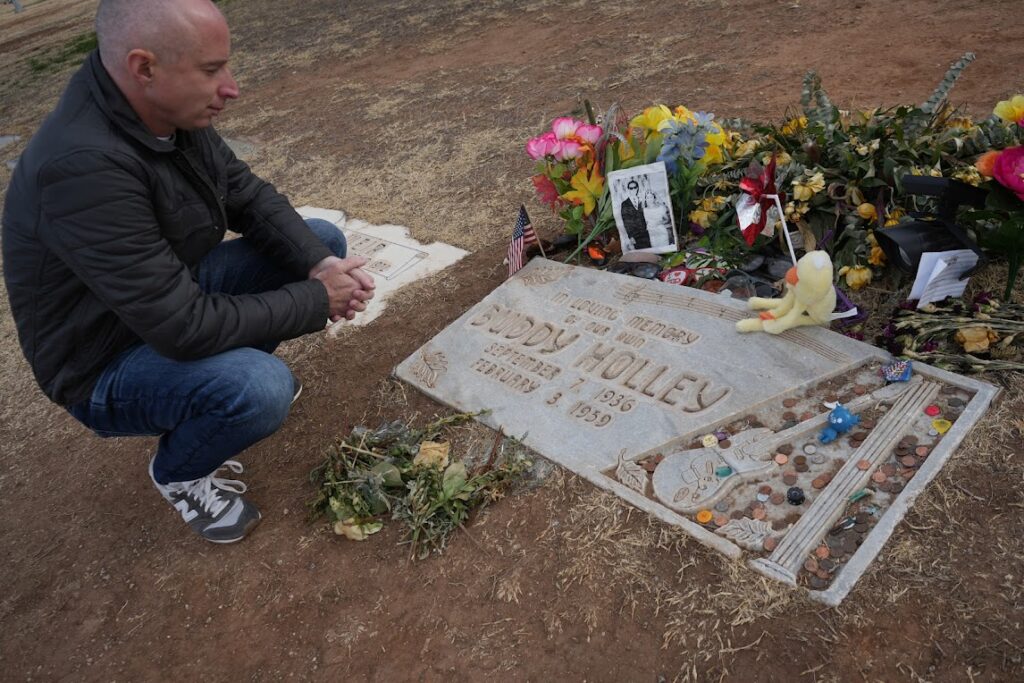 Clovis, New Mexico
At the age of 20, Buddy Holly hit the road to the small town of Clovis, New Mexico to record his first single. Clovis was home to a popular recording studio owned by a man named Norman Petty. Petty recorded quite a few notable musicians over time including Waylon Jennings, Roy Orbison, and The Fireballs.
Inside the Norman Petty Recording Studio, Holly laid down one of the most influential records in rock and roll history: That'll Be The Day. A follow up hit was also recorded here called Peggy Sue. The studio today currently sits dormant and the only guided tours must be booked weeks in advance.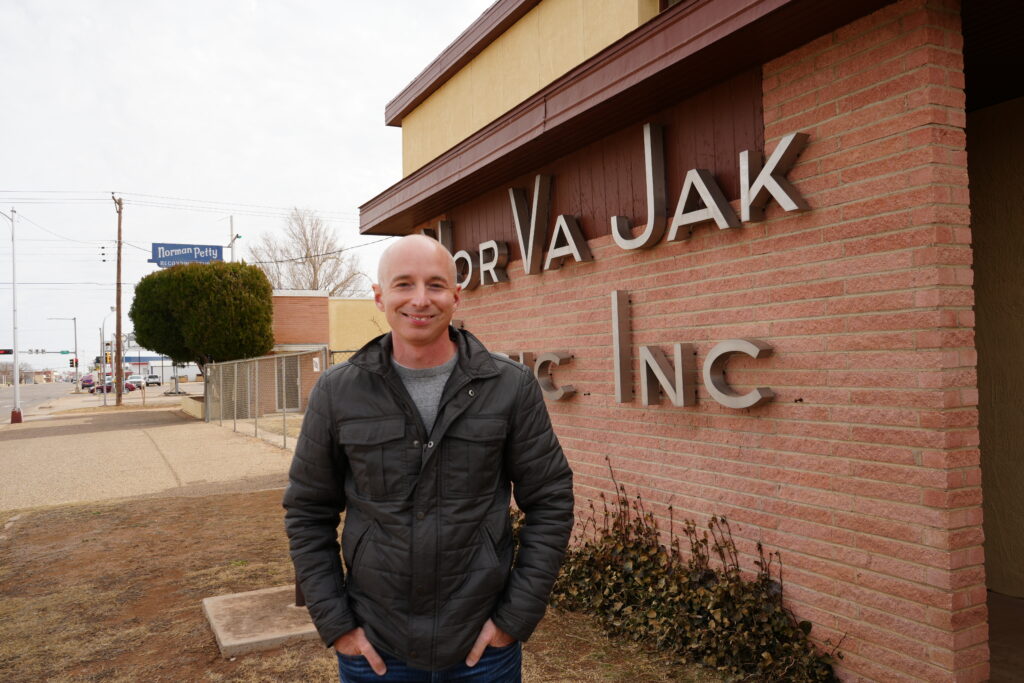 However, the Norman and Vi Petty Rock 'N' Roll Museum is a great alternative where many of the studio's original artifacts are being preserved. You'll find all sorts of rare artifacts along with photos, videos, and instruments. Peek inside the newly constructed replica studio to see equipment that was used to record Holly in the mid 1950s. A large metal mixer and reel to reel tape machines are easily visible.
Jay Fisher helped build the studio with his father's equipment that he had saved while working as Norman Petty's engineer. He shared some terrific stories including one where he was told that he better behave at a dinner party they were headed to. Turns out his Dad was invited by a guy named Paul McCartney who wanted to talk about analog sound on those early records.
The studio boasts original analog recording methods like Petty used to record Holly. The sound is crisp and real. You can hear an example in the video below that I captured on my Iphone. Holly sounds like he's standing in the room with us singing.
Clear Lake, Iowa
Sadly, Buddy Holly's story ends in the town of Clear Lake, Iowa. On February 3, 1959 – a plane carrying Holly, Ritchie Valens, and "The Big Bopper" crashed into a field not far from where the musicians had been playing a concert.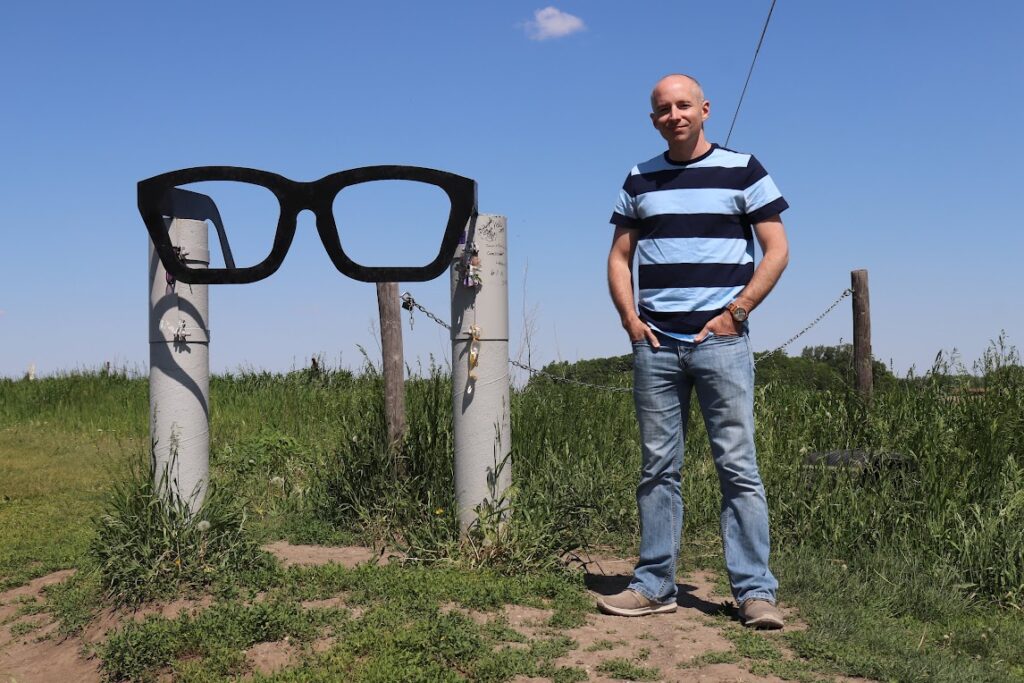 The field is marked by a large sized replica of Holly's black framed glasses at 22728 Gull Avenue. The actual crash site is .35 miles from the road and is an easy walk.
The venue where Holly performed his final concert is The Surf Ballroom. The concert hall was known for booking some of the biggest acts in music at the time. The Everly Brothers, Roy Orbison, Little Richard, and Conway Twitty to name a few. Buddy Holly was part of the Winter Dance Party tour.
Visitors can still attend shows at the Surf or stop by for a tour and to visit their museum.