Joshua Tree has become one of the most popular National Parks in the country, cracking the top ten list of most visited parks in 2020. Last year, 2.4 million people explored the park's unique ecosystem in southern California. Our friends at Hotels.com asked me to share some advice on visiting this incredible place!
The park is massive with over 789,000 acres of land that includes two separate deserts – the Mojave and Colorado. There are three entrances to the park. The western entrance, and most popular, is located near the town of Joshua Tree, California. Here you can find a wide range of hotels and various types of accommodations for your visit – whether it's for one day, or an extended stay.
You should note that the western entrance gets very busy in the spring and fall seasons and you can expect to wait in long lines. The northern entrance is a less busy alternative. If you're coming from the east, you should consider using the southern entrance. During my recent visit, I came into the park using the south gate as I was heading west from Arizona. (Note: no one actually mans the southern gate, so you'll want to get your park pass ahead of time or purchase it a visitors center in the park in case they check you as you exit.)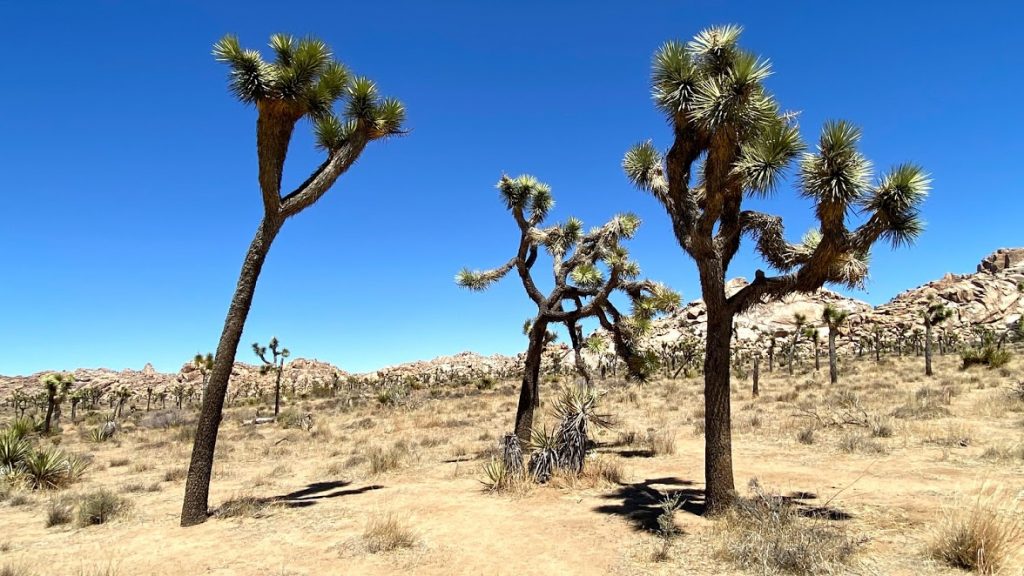 Veteran Joshua Tree visitors will most likely tell you that the southern section of the park is the least interesting. I would argue that you should try and experience as much of the park as you can. I enjoyed seeing the progression of the plants and scenery as I worked my way up north.
What makes Joshua Tree so fascinating is the bizarre landscape that is both beautiful but also incredibly strange. You will feel like you're in the middle of a lucid dream, or perhaps high on some sort of mind altering substance as you stand in the middle of these rocks and trees.
Joshua Trees have long been a topic of intense opinions. Early explorer, John Fremont described the trees as "the most repulsive trees in the vegetable Kingdom" while Mormon pioneers thought the trees resembled the outstretched hands of Joshua leading them to the promised land. One of my best friends comically described the entire park as "like being lost in the middle of a real-life Dr. Seuss story".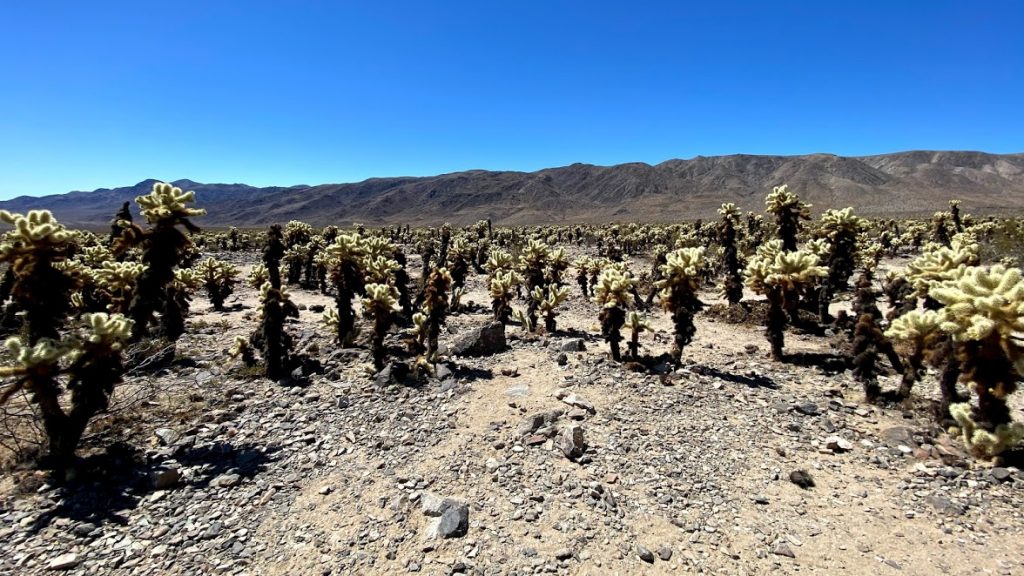 Speaking of getting lost, it's incredibly important to have a real map with you if you intend to venture off any of the park's trails. You will almost certainly feel the panic of having no idea where you are, or where you're going. There is minimal cell phone coverage in the park. Also keep in mind there is no access to water either. Bring plenty of it with you when you visit. It's suggested that you have at least one gallon of water per person. Oh, and don't forget the sunscreen! You'll get burnt in a hurry without it! You're in the middle of the desert after all.
There's a reason Joshua Tree is becoming one of the country's most popular places for outdoor recreation – it's unlike anything else you've ever seen!
Check out this quick drive through Joshua Tree National Park:
As always, please remember to travel safely and adhere to any local guidelines.