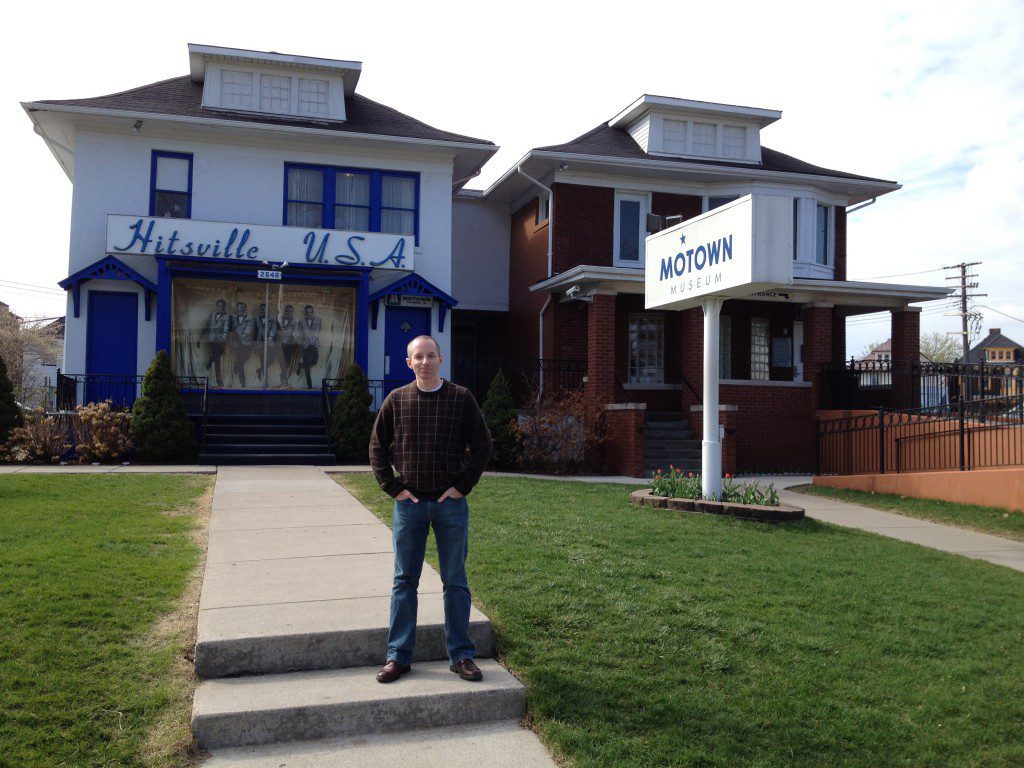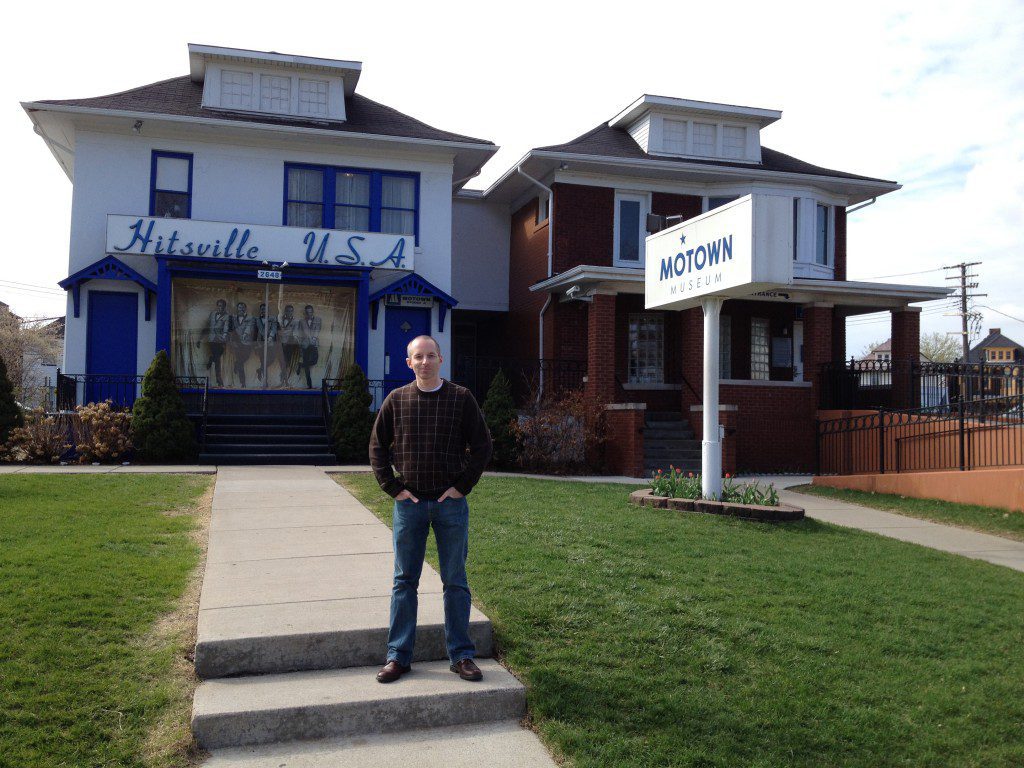 When the term "bucket list" first surfaced in 2007 I jotted down all the things I wanted to see or do like everyone else at the time.  A visit to Motown was an item that definitely needed to be checked off.
Who among us doesn't love the soulful sounds that were born here in this small house on Grand Avenue in Detroit, Michigan? "Hitsville USA " is actually much bigger than it appears from the street.
I'm going to tell you the good and bad about my experience at what's now known as The Motown Museum. (The studio hasn't been used to record in many years. Legend is Lionel Richie was the last person to do so.)
This was supposed to be an episode of "Bill On The Road" however the museum has a very strict no camera policy. I was told initially that the only person that can approve cameras in the building is Motown Museum CEO, Allen Rawls. By my count, at least 5 different e-mails about my visit were sent to Mr.Rawls without a single response. Sadly, the poor communication and lack of professionalism from the top – including a tour guide that never showed up to meet me as planned – gave me a disappointing taste for Motown at the start.
I've brought up time and again the ridiculous "no camera" policy that some museums seem to love. Humans are visual. We like to see why we're traveling hundreds or thousands of miles to visit. In this day of social media – Twitter, Facebook, etc – (aka: free advertising) it's a no brainer to let people share their experience via photographs. Preservation as an excuse for no photography is just simply hogwash.
The first tour begins at 10:30 – and for the next hour or so, we toured Hitsville USA. The woman who was our guide was delightful – she told the stories with passion and spoke to us as though she was sharing them for the first time.
The tour begins with a video that looks like it was produced 30 years ago. It has some great info, but it's way too long.
We then moved upstairs to find a collection of Motown memorabilia. Some outfits worn by the Supremes, some gold records and a wall of labels founded by Berry Gordy Jr. There's also a piano used by the early Motown stars that could not read music – the letters of notes were printed on the keys. The best artifact was a glove and hat worn by Michael Jackson. For being the birthplace of Motown – there were surprisingly few pieces of memorabilia.
After walking by Berry Gordy's old dining room table and couch, you make your way downstairs to the office of Studio A where Diana Ross got her foot in the door all those years ago. Speaking of doors – we learned the front door here stayed open 24 hours a day when music was still being recorded.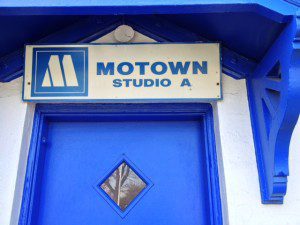 The tiny office still has the three phones Ross used to answer back then before she became a star.  Down the hall – a now vintage candy machine, complete with sweets leftover from the 60's – sits against the wall.  Stevie Wonder  used to make frequent visits to the machine according to our tour guide. Since he was blind – the vending company was told to keep Baby Ruth candy bars in the middle slot of the machine so Stevie could always find them.
Finally, you enter into Studio A. It's not fancy, it isn't very big. It's more of a rectangle shape than a square. The old microphone jacks still hang from the ceilings, and a beautiful piano sits in the center. (Paul McCartney paid to have it restored after a visit several years ago.).
It's true – you do have a sense of magic picturing your favorite Motown song being recorded as you stand there on the hardwood floor. One thing missing from this moment is an original studio recording from a song like My Girl that would allow visitors to truly experience the magic. Sun Studios in Memphis for example, plays an unedited track that Elvis recorded as you are free to stand where he stood as he sang it.
One other issue is the amount of people on the tour. It's not a big place – and it was pretty crowded walking through the small hallways and rooms.
Overall – it's certainly a great experience though not as great as it could be. Would I visit again? Probably not. Am I glad I went? Absolutely.