Of course there are an abundance of places in Nashville, Tennessee worthy of your time but I thought I'd leave some material for the other travel writers out there that might swing through Music City USA.  So, for now, five cool places it is.
Nashville is growing by leaps and bounds – the new restaurants, hotels and shops popping up around downtown make this look like a totally different city than it was just one year ago when I was here.  There's hustle and bustle – from locals and tourists alike.  There's a new conference in town nearly every week and even when it's not CMA Fest (Fan Fair) the streets are still full of activity from people seeing what this place is all about.
It's always been one of my favorite cities in America – and here are five things you should consider doing next time you're in Nashville, TN.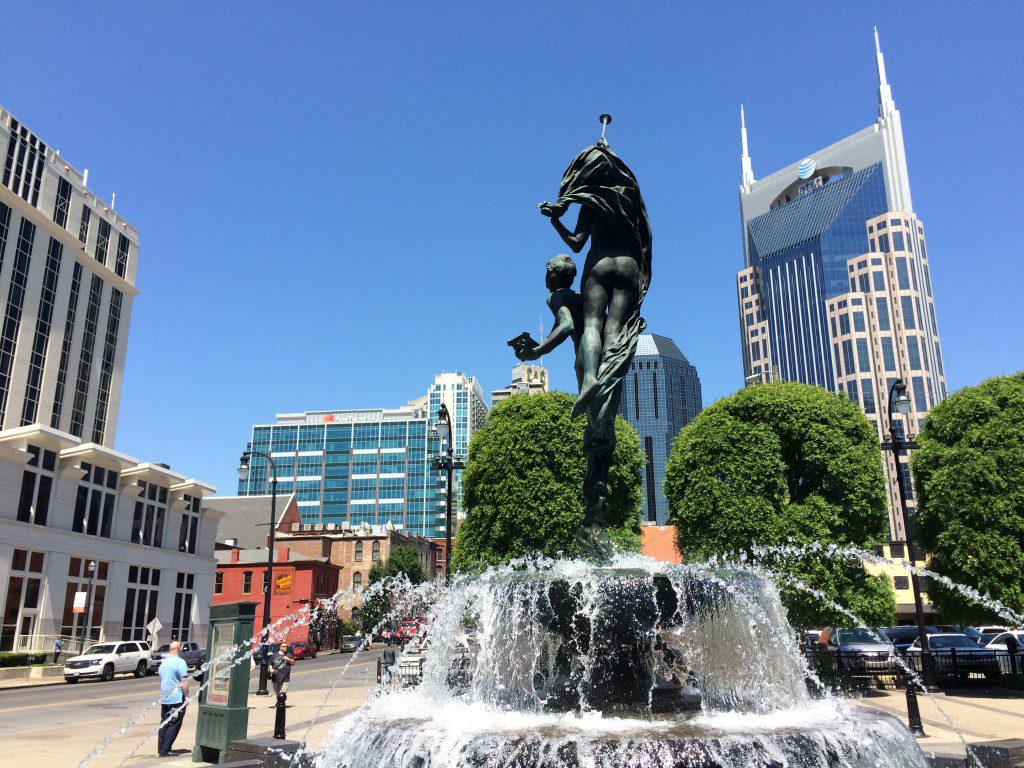 Goo Goo Clusters Shop & Kitchen
Before this latest visit to Nashville, I hadn't heard of a Goo Goo Cluster.  Popular primarily in the southern U.S. – it's a chocolate candy "mound" that has milk chocolate, caramel, peanuts and marshmallow nougat.  According to Goo Goo's Marketing Director Beth Sachan – "In 1912, this was the first time anyone combined these ingredients together for mass production."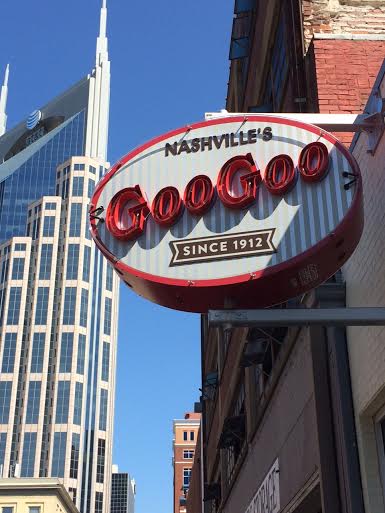 Located on 3rd Avenue in downtown Nashville – the Goo Goo Shop has authentic merchandise, a story line describing the company's history and of course – lots of Goo Goo Cluster options!
The neatest feature in the shop is a small but focal candy kitchen where you can see specialty Goo Goo's being produced in front of your eyes.  A menu board overhead announces the day's specialty recipe.  Of course – the traditional flavors are available for purchase as well – Original, Supreme (and my personal favorite) Peanut Butter.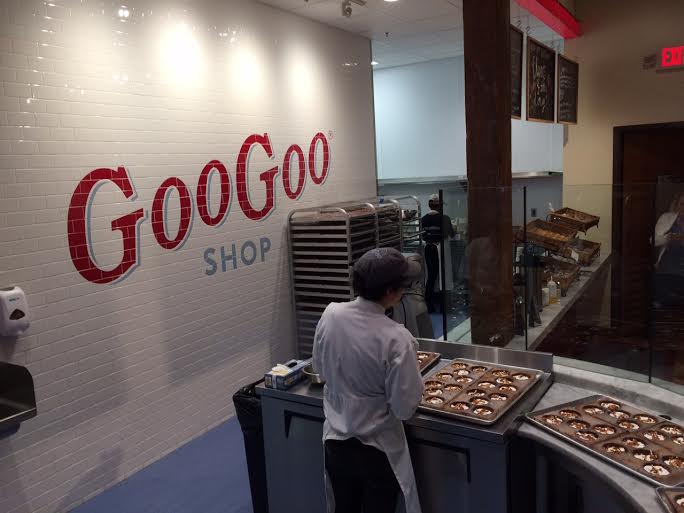 As for the name?  One rumor was that "Goo" stood for "Grand Ole Opry" – as the company was a long time sponsor.  However, Goo Goo pre-dates the Opry by some time.  The real story seems to be that the company's founder decided "Goo Goo" was the first thing a baby says – and the candy is so good that people ask for it from birth.
Goo Goo Clusters is located at: 116 3rd Ave South  (Directly across from the Johnny Cash museum)
Open 7 days a week; 10:30 a.m. – 7 p.m.
George Jones Musuem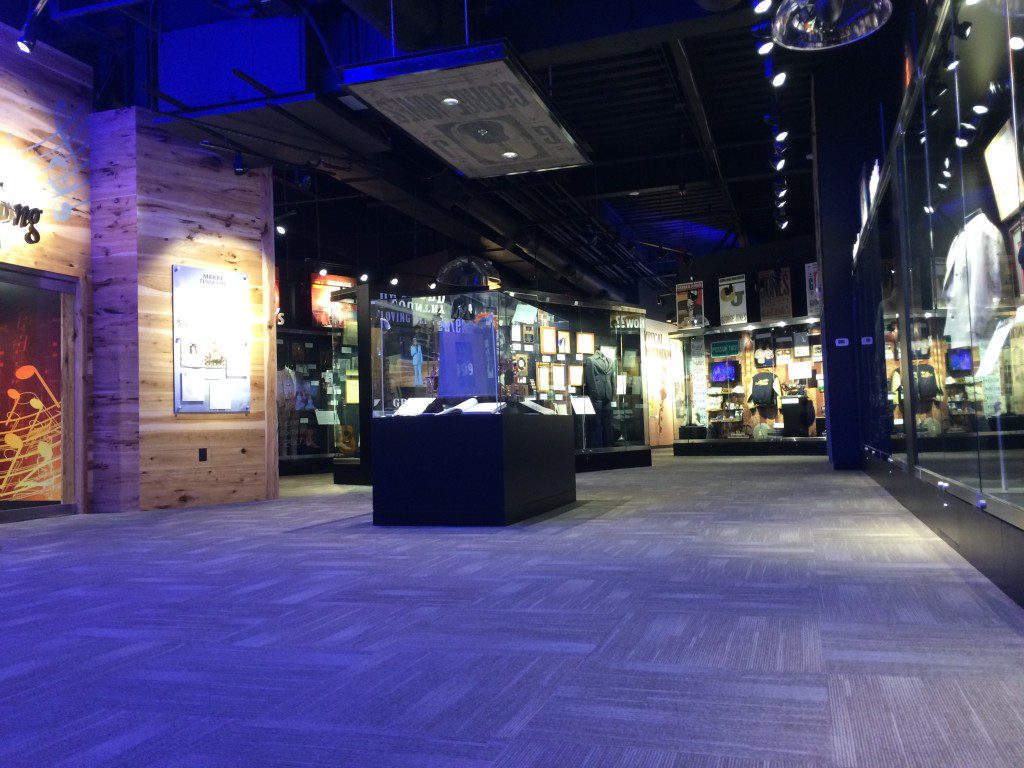 Opened in Spring 2015 – the George Jones museum pays tribute to the man that many of today's country music artists consider the greatest country music singer of all time.  Jones passed away in 2013 after living longer than many had ever anticipated considering his troubled past.
Jone's widow Nancy was the brainchild of the four story complex that houses the George Jones museum along with a gift shop, restaurant, rental space for events and a very cool roof top bar that overlooks the Cumberland river.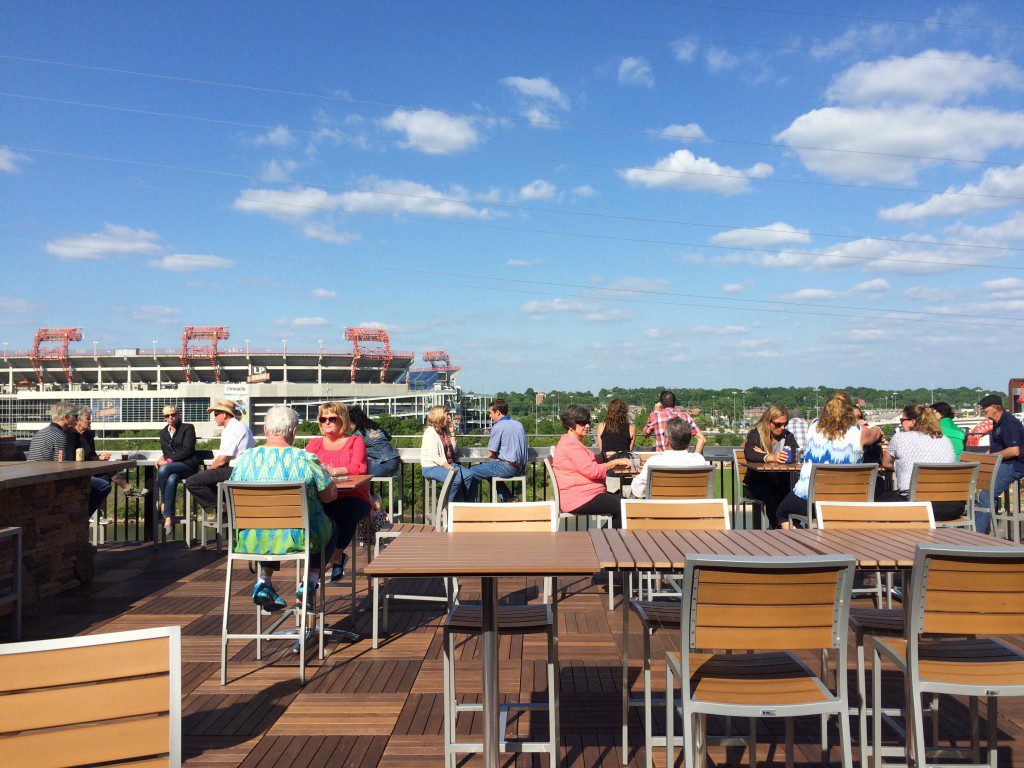 The museum itself is very well done and really tells the entire story of Jones and his career.   It's well lit, thoughtfully laid out with plenty of interactive exhibits and includes everything from Grammy awards to his Costco membership card.  (Country stars need massive quantities of paper towels and cereal just like we do.)
When asked what surprises visitors most – Nancy admitted that people are stunned to see the infamous tractor that George Jones once drove into town for a drink after his car keys had been taken away.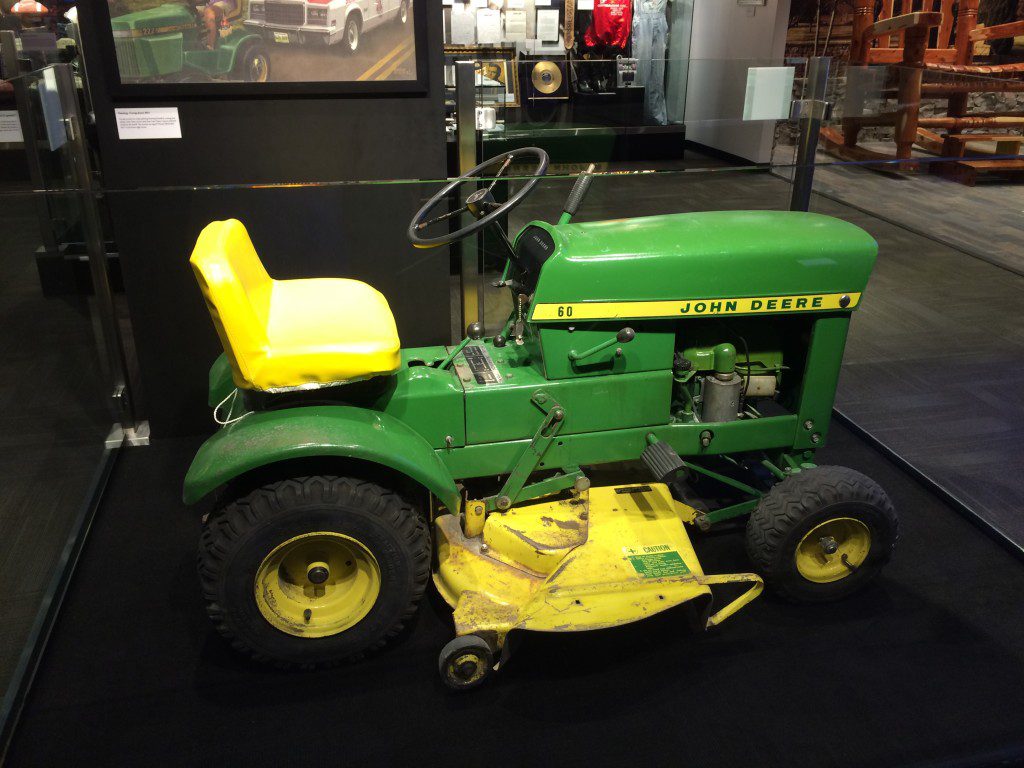 The entrance fee is $20.00 but it's a must if you're a real country music fan.  It's a very complete collection of memorabilia.  They do offer a discount for kids and AAA members.   It doesn't cost anything to visit the rooftop bar however – where live music is available at certain times during the week.  The view is really terrific and is a great alternative for a hang out spot compared to some of the more crowded "touristy" staples downtown.
The George Jones Museum & Restaurant is open 7 days a week from 10am to 10pm.
Restaurant & Rooftop Bar are until 11pm on Sun – Thurs, 2am on Fri – Sat.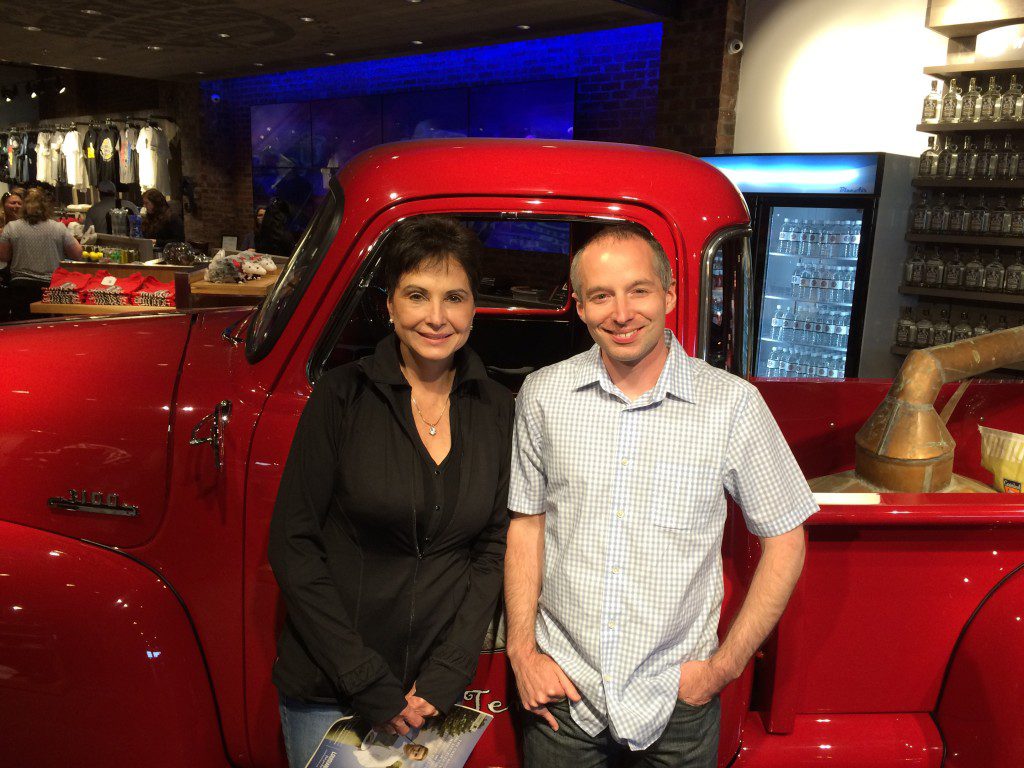 Lane Motor Museum
I don't know a dang thing about cars but I loved this place!  The Lane Motor Museum is just outside of downtown Nashville and what you might call a hidden gem.  Their slogan is "unique cars from A-Z" and unique is absolutely the best description of the vehicles in the collection.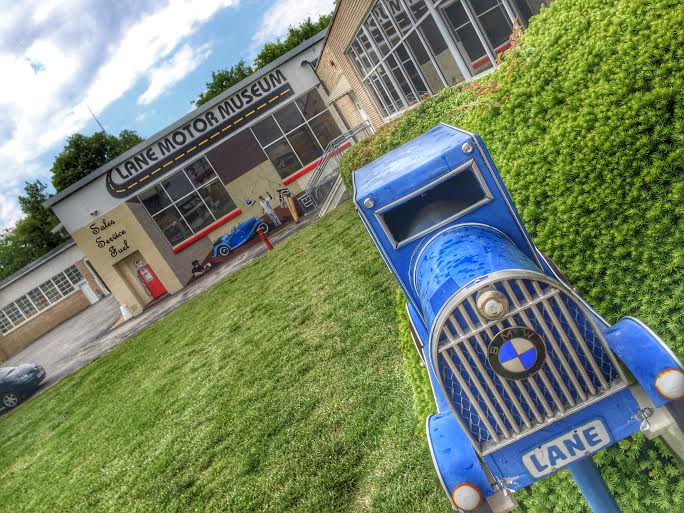 In 2002, Jeff Lane began the museum with vehicles from his own personal collection.  European cars make up the bulk of what's on display and nearly every one of them are so much fun to admire.
Every car at the Lane Motor Museum still runs.  In fact, car enthusiast Jay Leno took one of the museum's cars to an appearance at a comedy show in town.  Celebrity car lovers are known to stop by though they rarely announce their visit.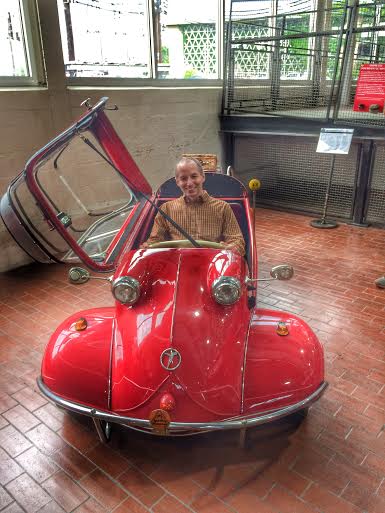 If you're lucky enough to get Jeff to walk you through the collection – it's fascinating hearing the stories about each vehicle.  Don't miss checking out the "homemade" vehicles as well including the airplane overhead that someone actually built on their own!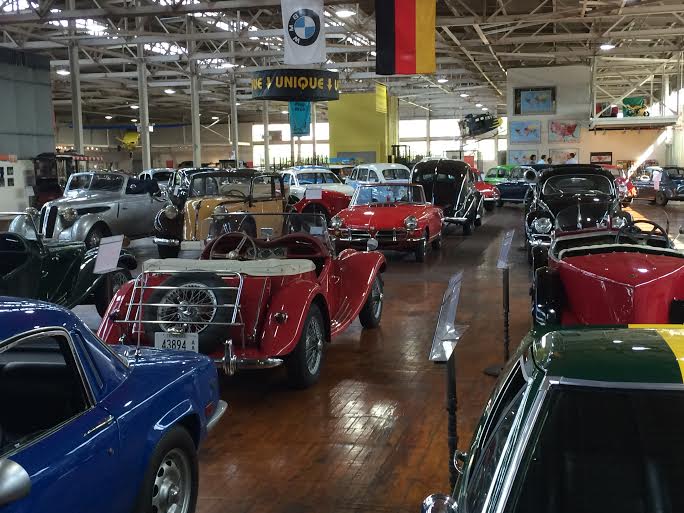 The vehicle with the biggest story sits behind the museum.  You'll have to visit for yourself to see what I'm talking about.
Lane Motor Museum is located at 702 Murfreesboro Pike.
Museum hours are 10am-5pm (Closed Tues & Weds)
RYMAN AUDITORIUM
Even if you are not a big fan of country music, the Ryman auditorium is a very special place.  It's often called the "mother church" and is best known as the early home of the Grand Ole Opry.   Hank Williams, Patsy Cline and other artists we think of as legends played on the Ryman stage.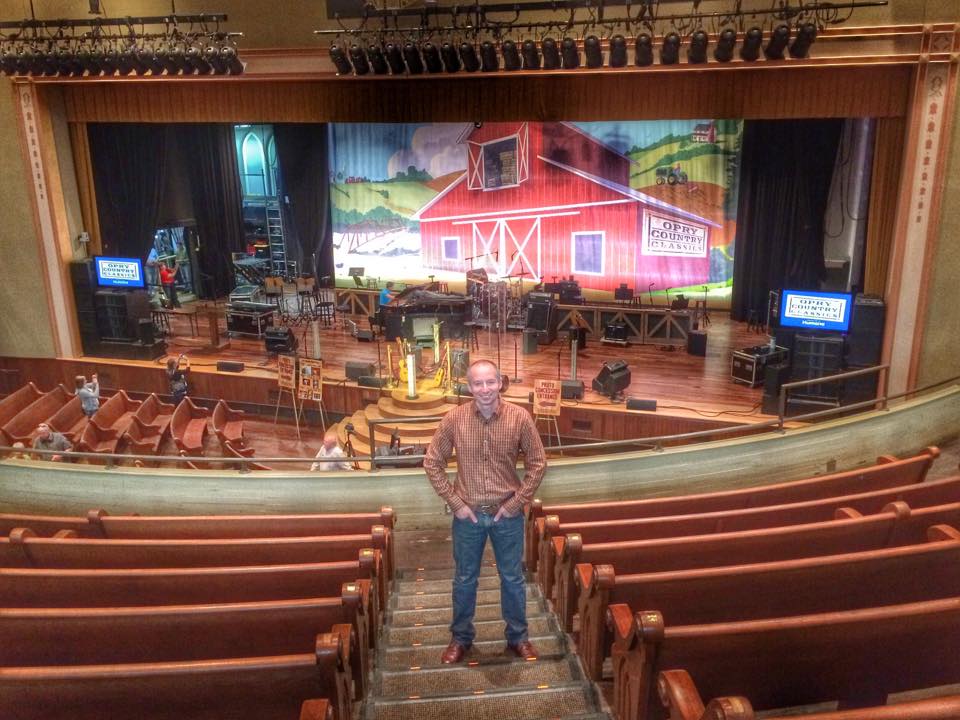 Today, a wide variety of names in entertainment can be found performing at the Ryman.  Summer acts include Dwight Yoakam, Straight No Chaser, Rob Thomas, Billy Idol and Michael McDonald.
Watching a show at the Ryman is so unique because you literally sit in a church pew.  The Ryman's website has a very interesting timeline of the building's history: http://ryman.com/history It's no surprise that the building is now a national historic landmark.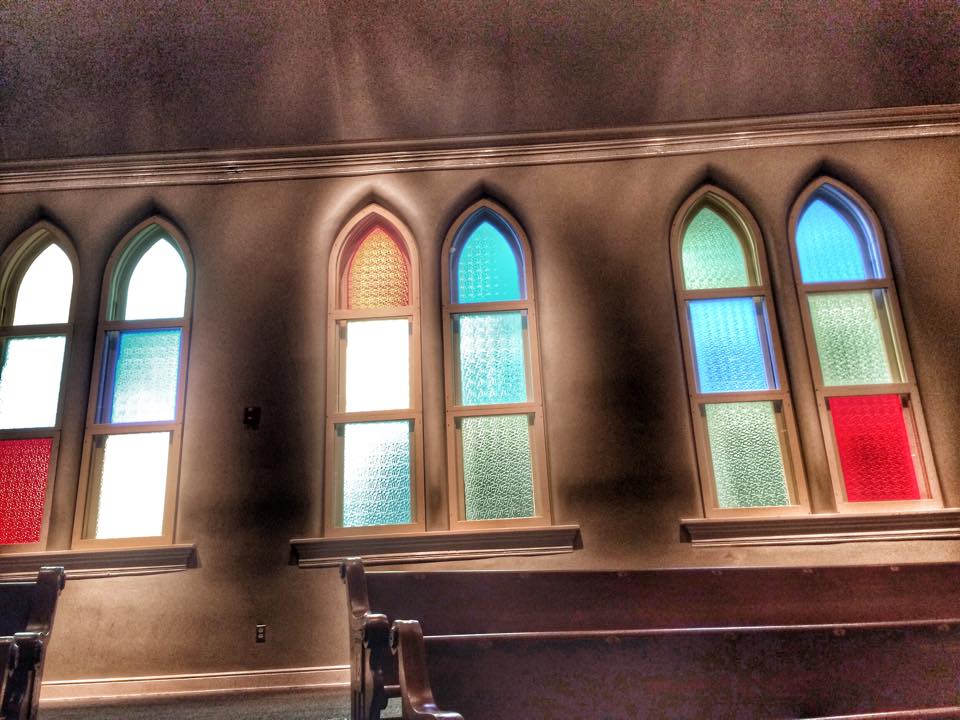 Public tours are offered from 9am-4pm daily.
Grand Ole Opry
It's only fair to include the latest home to world famous Grand Ole Opry on our list.  In fact, it's now the longest running venue to the world's longest running radio program.  (Yes, it's still a radio show).
Each weekend, you can be part of the audience and see some of country music's biggest names as well as the traditional artists that put country music on the map through the decades.  It's usually a pretty good mix of performers and neat to see the "old school" production.  The announcers even read live commercials during the broadcast from a podium off to the side.
For the best experience – be sure to take a backstage tour and see the dressing rooms and family room area where the artists gather while waiting to on stage during a show.  It's offered year-round and really a great experience.  You even get to go on stage and stand in the famous center circle where the microphone is.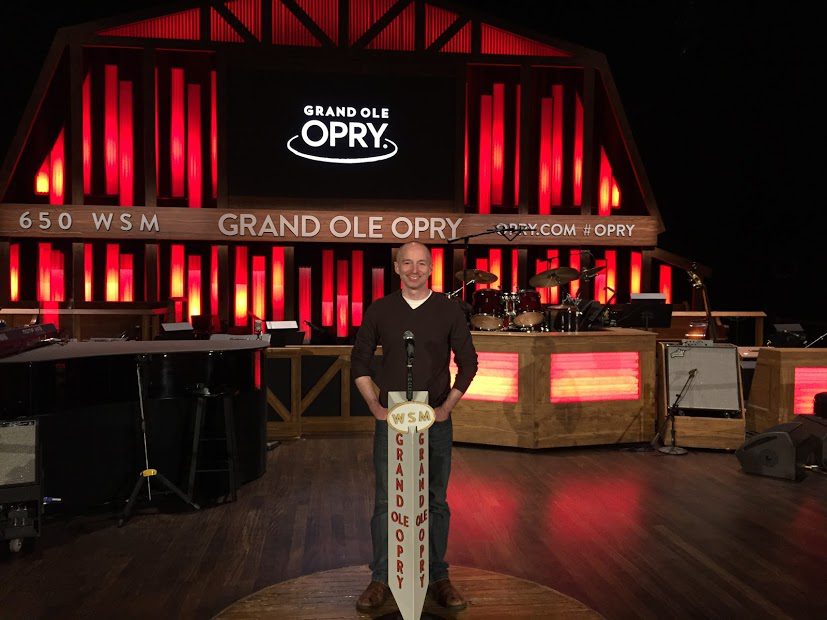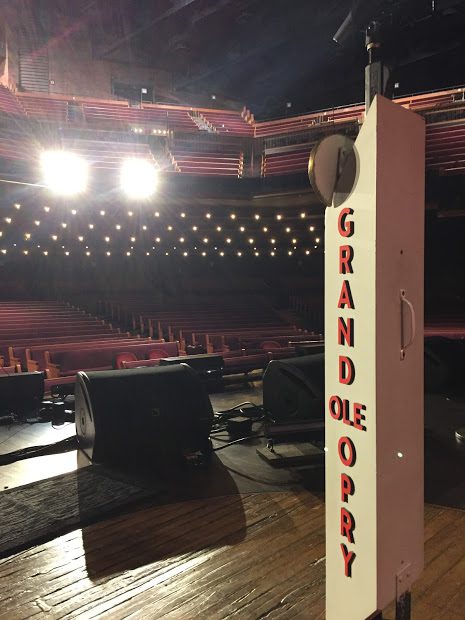 Nashville is a great town – but it's growing fast and busier than ever!  Be prepared to sit in some traffic and stand in some lines, especially in the summer months.  But it's definitely a town everyone should check out at least once!