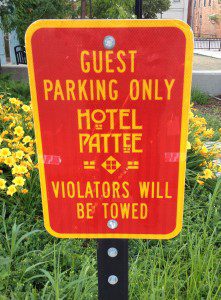 On a stormy Monday afternoon, I found myself fighting mother nature as I traveled west along interstate 80 in Iowa.  There have been just two times in my life that I remember thinking, in the moment, that odds are good I'm going to die on the road.  This was one of those times.   I'd never seen so much water pouring down at once – and it didn't even matter that I had the car wipers going full blast.  The text messages popping up on my Iphone alerting me that a tornado was nearby didn't help.   And, of course – the one time my Sprint service finally comes in with 5 bars,  I'm in the middle of a monsoon.   At least I can use Facebook while I'm being sucked up in a twister I thought.
Stressed to the max and not a moment too soon, I arrive in the tiny town of Perry.   Just northwest of Des Moines – the most recent census showed a total of 7,802 Iowans call Perry's 4 square mile radius home.  After passing through what seemed like an eternity of corn fields (go figure)  the mouthy lady on my GPS announces that I've arrived at my destination.
Standing just beyond the front doors of Hotel Pattee – you're not really prepared for what awaits you on the other side.  Hotels are all pretty much the same.  As the saying goes – you've seen one, you've seen them all.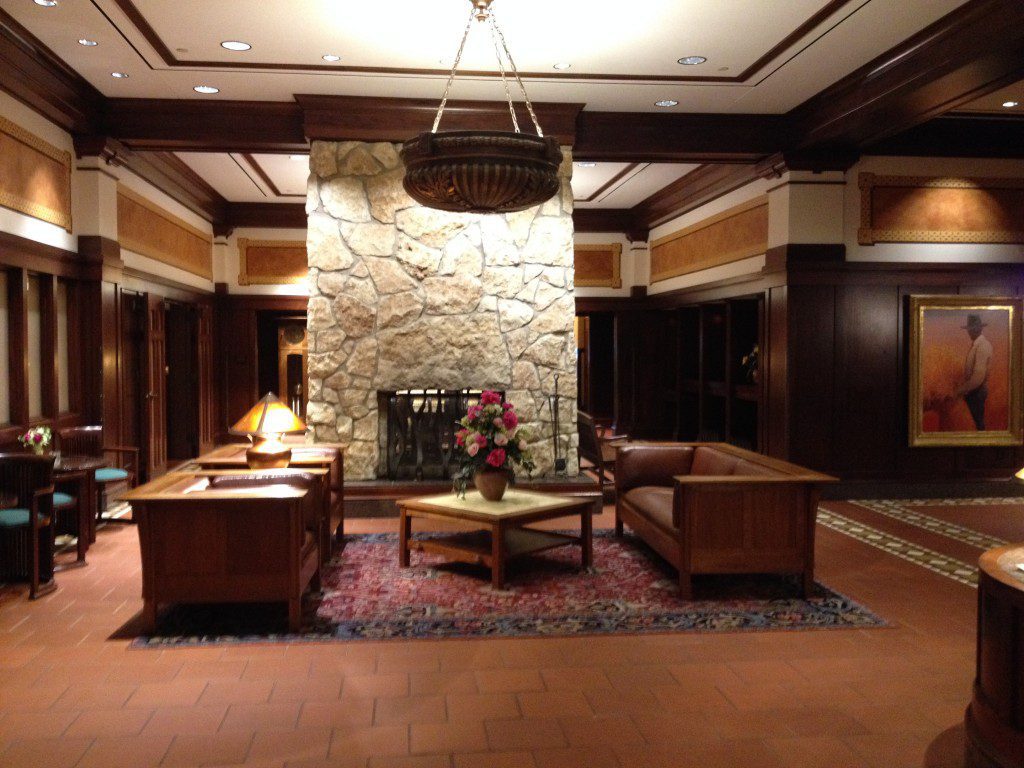 Even after walking through the venerable front lobby – it took me a few minutes to realize this wasn't just an ordinary hotel.  No, this was a place with character, mystery and in all likelihood – lots and lots of stories.
Jay Hartz, who owns and operates this historic building along with his wife Denise were kind enough to welcome me on a recent stop while traveling through Iowa.   As a rule – I don't write about hotels that host me.  While I'm always appreciative – there are far too many people that write fluff pieces in this business just to get a free ride.  But, this was one of the neatest place I've ever stayed.  I didn't even think of it so much as a hotel – but more of a getaway.   Nobody asked or expected a story – but I just had to do one.
While Perry, Iowa is probably not in the top 100 must see destinations on any list – it's heartbreaking that such an incredible place is in a location where far too few people will get to experience it.   It's an important engine of this town and clearly cherished by locals who have put their money where their mouth is.  Hotel Pattee is owned is own by shareholders, most of them local investors, with Mr. Hartz having a majority stake.
"This was the sweetest, most interesting place we've stayed. It's charming, unique, and full of history. The service was wonderful. Great place to stay if you're headed out to do some bicycling or just want a quiet weekend away."  Sue – Rochester, MN.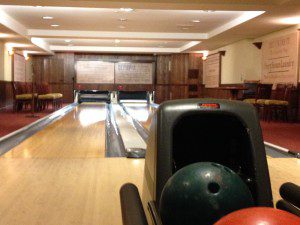 We spent several hours talking about our respective businesses and walking around the building – touring everything from a full service spa to a retro looking and recently refurbished two lane bowling ally.  Magnificent art work lines the walls.   There's a small chapel, fitness room, party room, library and a board room that rivals any meeting space I've seen.
While none of these frills are exactly unique and found in many hotels – except for perhaps the bowling ally – you have to remember this building has been around since 1913.  It's one thing to be in a place with fireplaces, fancy faucets and fresh baked cookies that still have that "new hotel smell".   It's far more exciting to experience those things in a place once used by people like music legend Louis Armstrong as he passed through Iowa while on tour.
Perhaps the most interesting thing about Hotel Pattee are the 40 different and uniquely themed guest rooms – including one dedicated to the aforementioned Armstrong, where I happened to stay during my visit.   While humming "What A Wonderful World" to yourself – inspecting the classic surroundings – you start to wonder what you'd learn if walls could talk.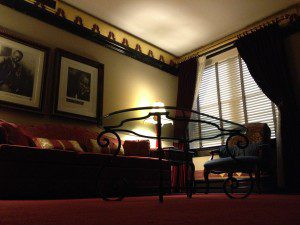 The walls might just tell the story of how tough it is to keep these front doors open.  The hotel has closed before and had it's share of financial trouble in the past.  The cost of payroll, utilities and upkeep on any hotel is more than most people are able to wrap their brain around.   Most tourists and probably most locals don't understand the amount of money it takes to keep a place like this open.  While the costs can be high for a hotel in a high traffic area – the high costs in a small town like Perry can keep a guy like Jay Hartz awake at night.
An optimist with a reputation for being a "good guy" – Mr. Hartz is doing his best as a new owner to keep Hotel Pattee a vibrant part of this community.  Offering game nights for neighbors, local music concerts and events to keep the building in good use.  And hoping that travelers will go just a bit out of their way to visit and help a small town stay afloat.