Saint Louis Union Station is a perfect destination for locals and travelers within a short drive to experience a fun "staycation".  With so much uncertainty around the U.S. this summer and people anxious to enjoy a change of scenery without traveling too far, Union Station certainly checks all of the boxes.
So I decided to visit for myself to see if a couple, or entire family, could stay occupied for a quick getaway in Saint Louis.
The best bet for a relaxing, comfortable visit would be to book your stay during the week when crowds aren't quite as big. That will also give you some extra space to stay socially distant. The Saint Louis Union Station Hotel, a Hilton property, has a variety of room options from regular guest rooms to larger suites. (Currently, guests are required to wear a mask within all indoor public spaces unless you're drinking or dining.) Breakfast is available in the hotel's dining room.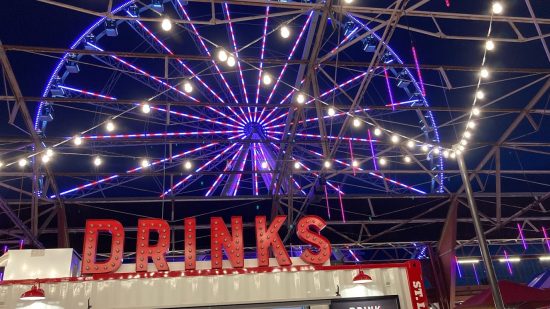 The hotel also has an outdoor pool which is a great way to take a break and enjoy some down time between enjoying the various activities. With hotel check-in around 4:00, you can easily begin your visit around noon to maximize your stay.  (Check out is at 11:00, so you could always wake up early and take in another activity or two after breakfast, before heading out.)
The Attractions 
The biggest new attraction at Union Station is the Saint Louis Aquarium. While it's not as large as some other well known aquariums, they did a great job customizing the available space within Union Station. The train theme is evident the moment you walk in the doors with a super cool virtual train ride through St. Louis to start your experience. Saint Louis native and actor John Goodman narrates the ride.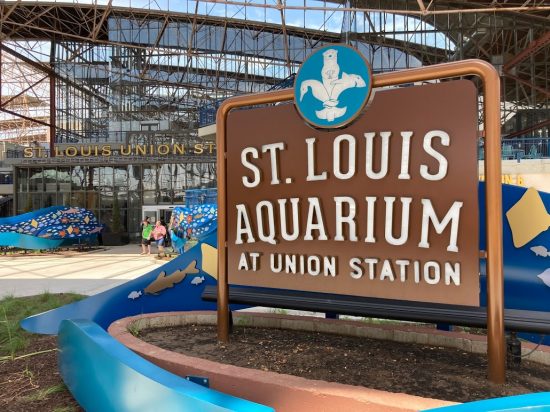 The aquarium features hands-on, and interactive experiences that are perfect for younger kids. You're sure to love the fun habitat for otters that extends between two floors. On the upper level, be sure to watch them zip down the waterslide and into the tank below. Most families will be able to experience everything in the aquarium with a couple of hours.
Above the aquarium you'll see a large ropes course and around the corner, a mirror maze. Both activities require additional tickets.
Outdoor activities have extended hours like an 18-hole mini-golf course, carousel, and the popular Saint Louis Wheel.  The wheel rises 200 feet above downtown and the historic train shed for great views during the day or night. For a real treat, take a ride around sunset.  You'll only ride with guests from your own party and gondolas are sanitized between rides.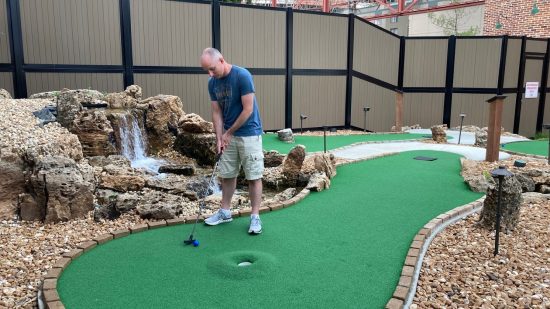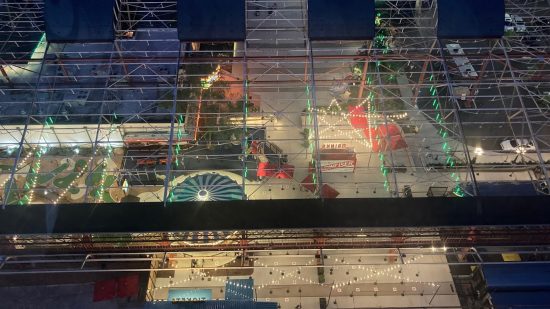 Great Food!
Union Station's Train Shed restaurant is a totally underrated dining spot in Saint Louis. I've now been there twice and both times, the meals were great! The best menu item are the soft pretzel bites that taste like donut pretzels that melt in your mouth. Incredible!  Their fries are amazing, too! They have a nice variety of options for lunch and dinner with reasonable prices.
A soda fountain took over an old Hard Rock Cafe building and has a mix of food and of course, ice cream and desserts. Landry's is also open.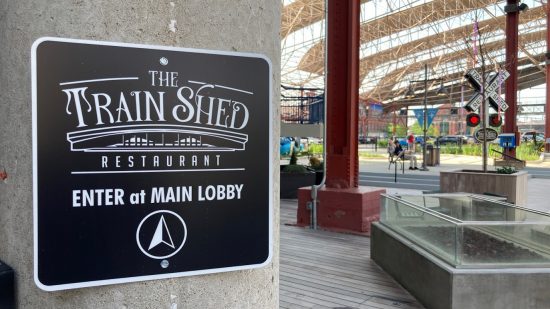 Light Show in Grand Hall
Don't miss the fun light show in Grand Hall that plays at the top of each evening from 5-10.  It's a great way to cap off a fun day at Union Station.