There are very few opportunities that I've declined while traveling across America.  I've been in helicopters and zip lines in a cave.  I've done hiking, rafting, spinning in a NASA simulator and a trek underneath the New River Gorge Bridge – on a two foot wide catwalk more than 800 feet in the air. Needless to say – I wasn't about to wimp out on any of the challenges at the new Fritz's Adventure in Branson, Missouri.
The 80,000 square-foot indoor recreation complex is designed for groups or families to face fears, or challenge each other through a complex obstacle course, rock climbing wall and more.  You can test your agility in a laser filled team game where you avoid touching the beams like a scene from a James Bond film.  If you've always wanted to fly – Fritz's has the first outdoor "Aerodium" that lets you feel the sensation of flight, as tourists along Branson's Main Street look on in traffic.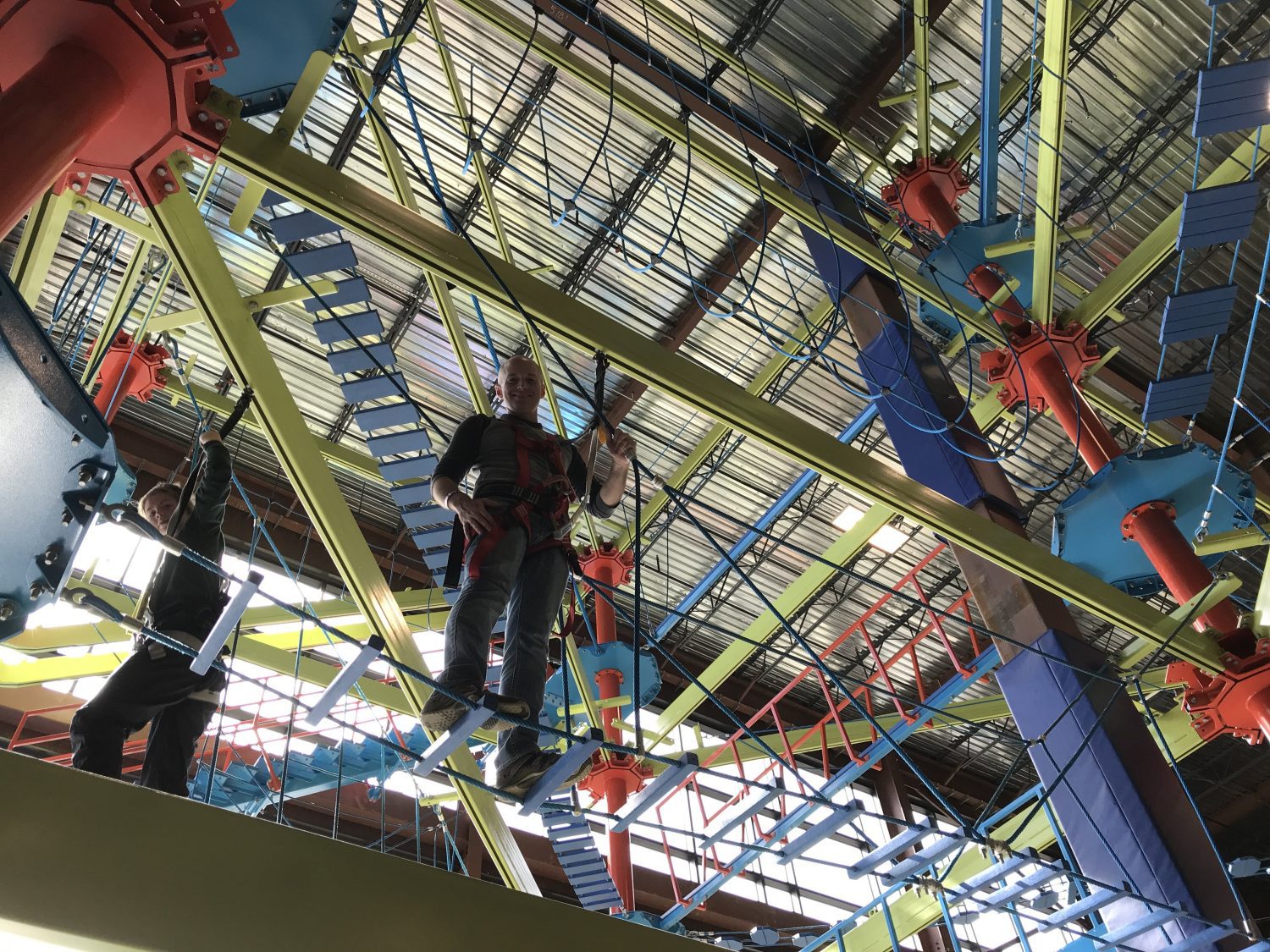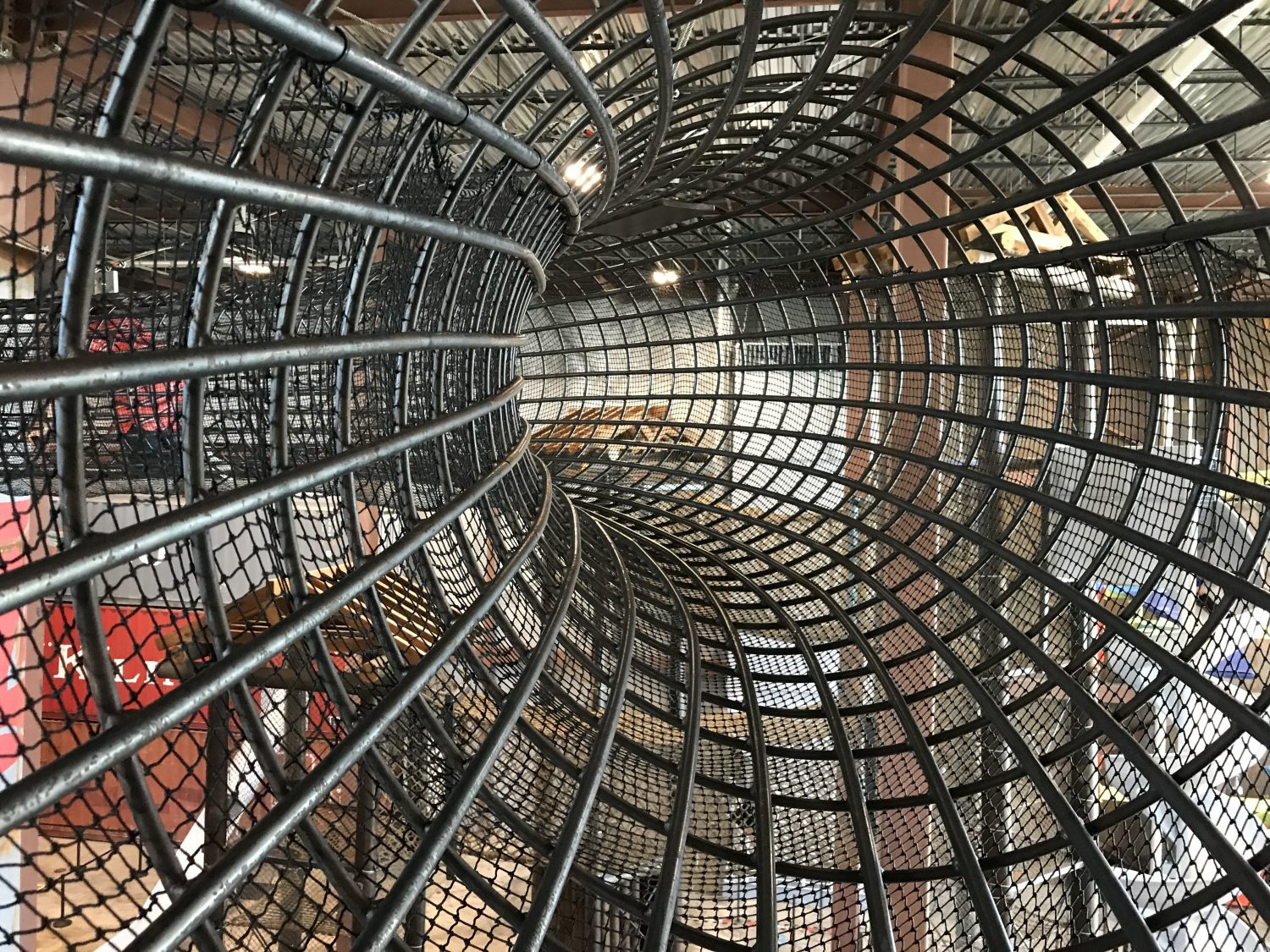 For younger kids (or adults with good knees) you can climb in tunnels beneath the building – which kids refer to as "the sewer". There are also passageways to climb, high above the floor, that take you to a small airplane and to a modified grain silo.
The obstacle course which makes up most of the building is a combination of challenges – experienced while safely attached through a harness. You can walk across swaying steps, tight ropes and various pathways that test your balance – and fear of heights. I made it all the way to the top level – but that's not to say I didn't take a few of them extra slow.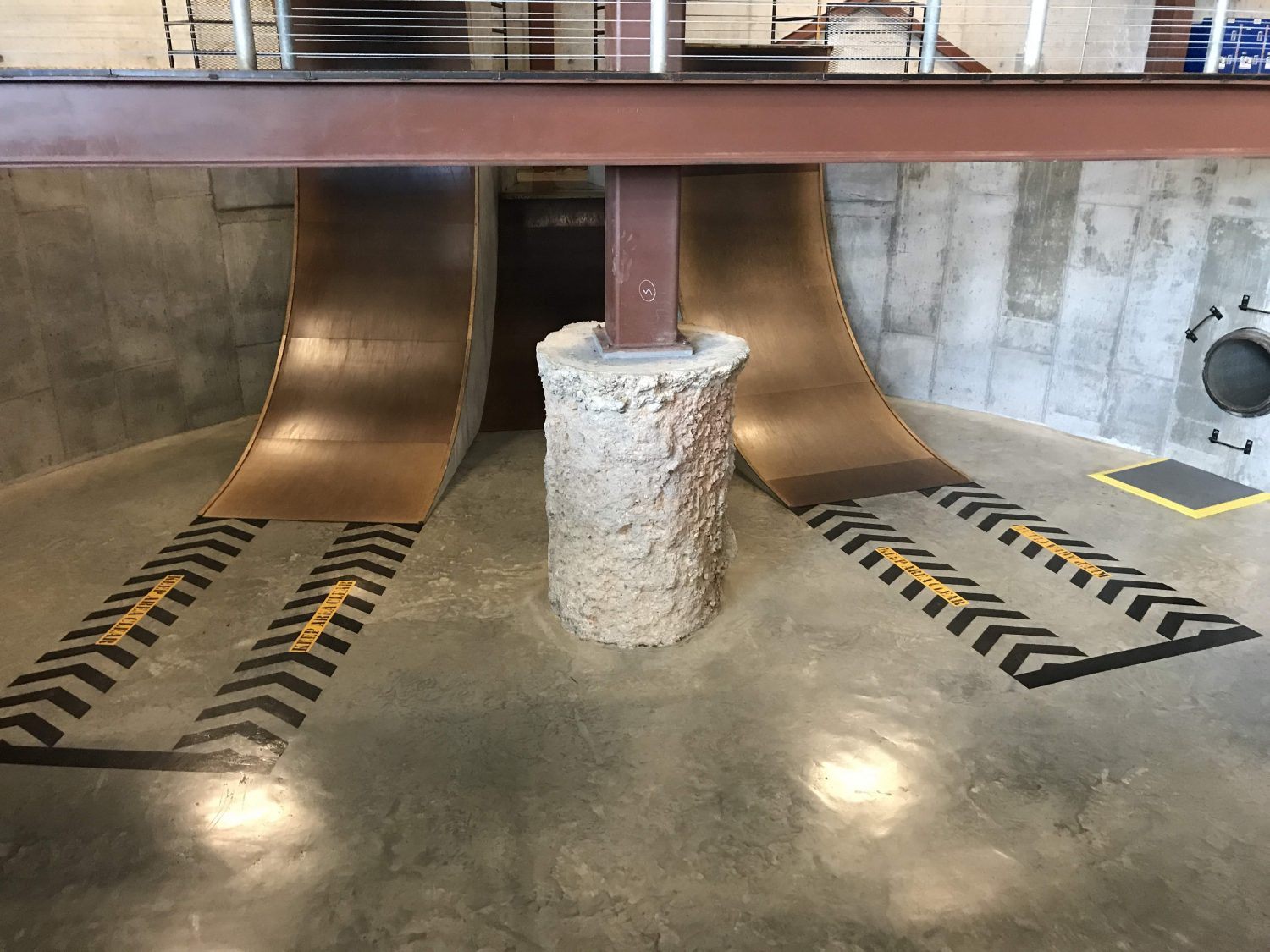 Most challenging for me was the brick climbing experience where you attempt to make your way to the top of the building and ring a bell – alerting others that you completed the daunting task. I picked the "medium" level, even though I had no idea what I was doing. Almost immediately, I panicked because my hands became sweaty and it was tough to grab hold of the bricks. Once I got the hang of it, I made it to the top, rang the bell – and then held on for dear life as the rope takes you all the way back down to the floor.
Fritz's Adventure is open year round and available for parties as well.