Every road trip includes at least one "must see" stop. For my visit to Cincinnati, Ohio the American Sign Museum was what I wanted to see the most. Oddly enough – it was my last destination on the trip and that whole "save the best for last" thing pretty much worked out the way it's supposed to.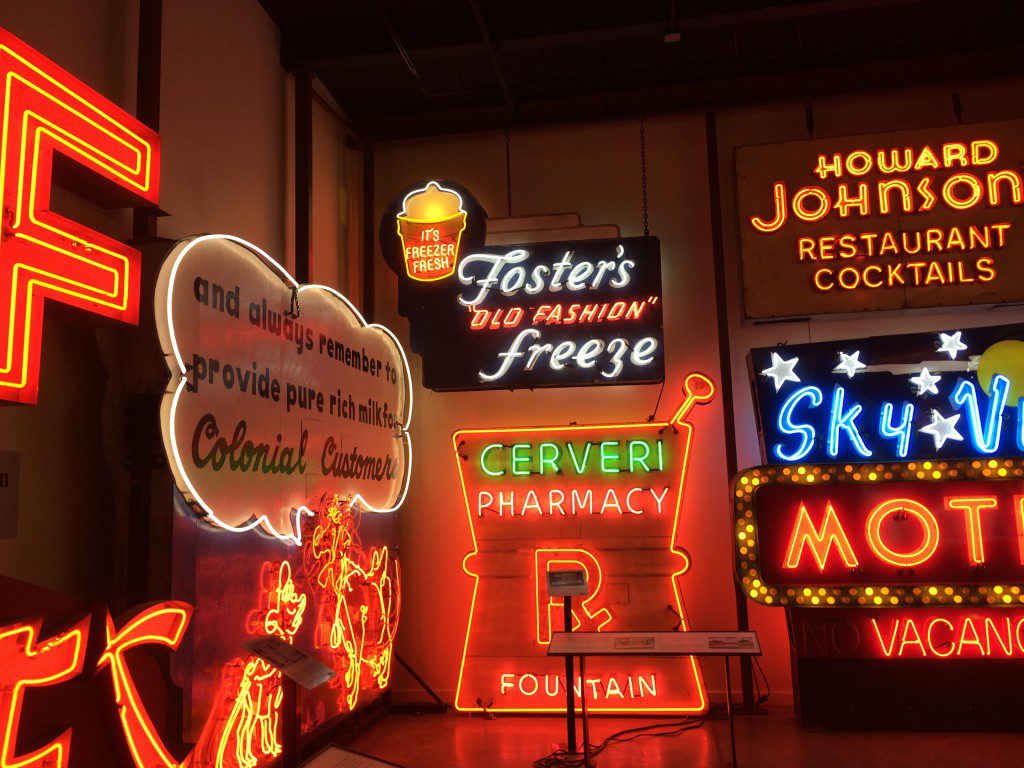 As you walk into the building and make that first turn into the exhibit hall – you're faced with a visual overload of aesthetically pleasing neon and lighted signage. You can't look away. It's as though the signs just suck you in.
I shouldn't have been surprised. After all, this is what makes the American consumer spend so much money – we love marketing, we can't walk away from a sale and for God sakes – we will almost always go inside a place that has a beautiful sign outside.
Pictures don't do the museum justice – but to give you a feel for the amount of light you can expect to see in a collection of nearly 300 signs – the electric bill here is over $40,000 a year. Worth it! (I can say that since I'm not writing the check to the electric company.)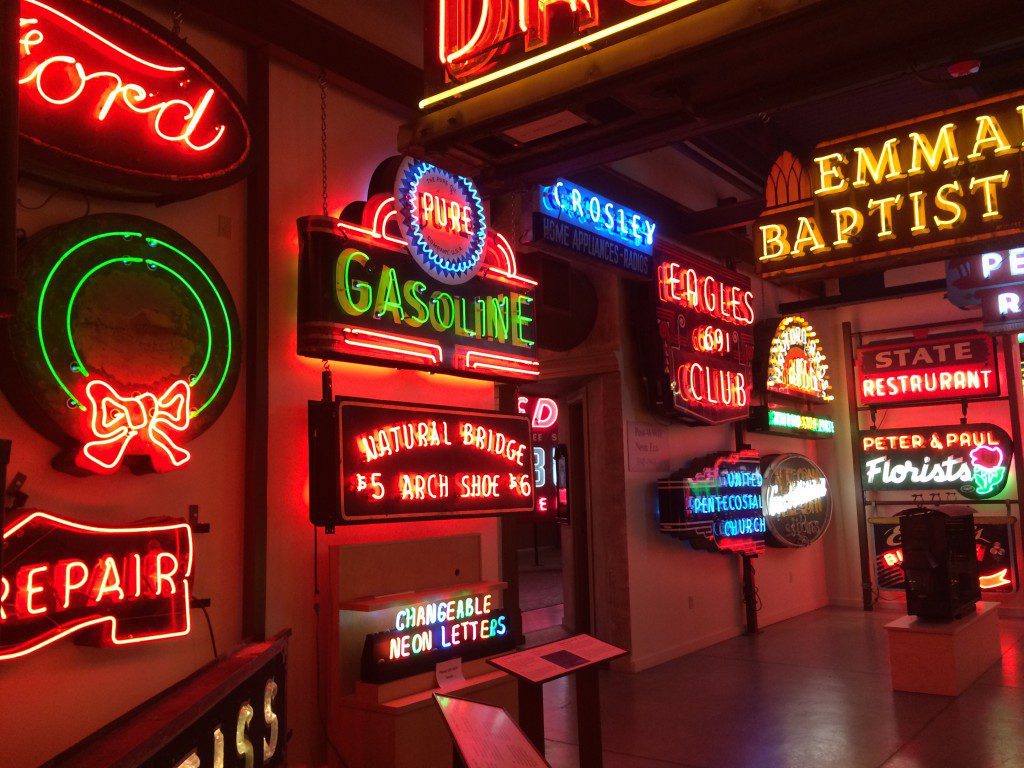 However, lit signs are just a portion of what makes the American Sign Museum a worthwhile experience. Wandering around the building – you're taken on a trip from the days when signs were put together in ways now unimaginable in today's high tech production settings. The craftsmanship was personal and particular.
The signs of neon were my favorite of the bunch and the ones that gave off the biggest visual bang. There are plenty to admire as you tour the building. As founder Tod Swormstedt guided me through the displays, he touched several signs to point out interesting production notes. It was the first time that I realized neon isn't a hot light. In fact, there's pretty much no heat at all. It was my "who knew?" moment of the tour.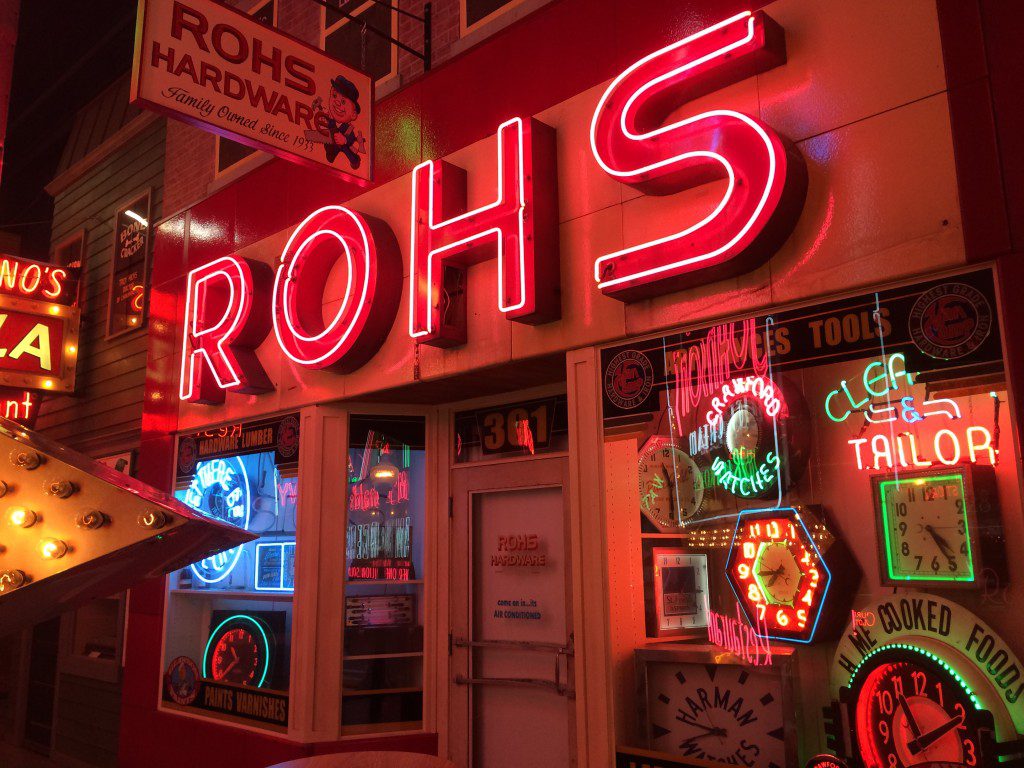 Mr. Swormstedt has been intrigued by signs for most of his life. While also a family tradition, he began writing in Signs Of Times – a trade magazine well known among those in the sign world. He also has been a private collector. Between his collection and the pieces of the museum – he's amassed nearly 600 signs. About 300 are on display including displays about producing signage. The museum has been able to get so many wonderful pieces because of Tod's ties to the sign industry and the open knowledge that he seeks to save these treasures of American history, instead of flipping them for a profit.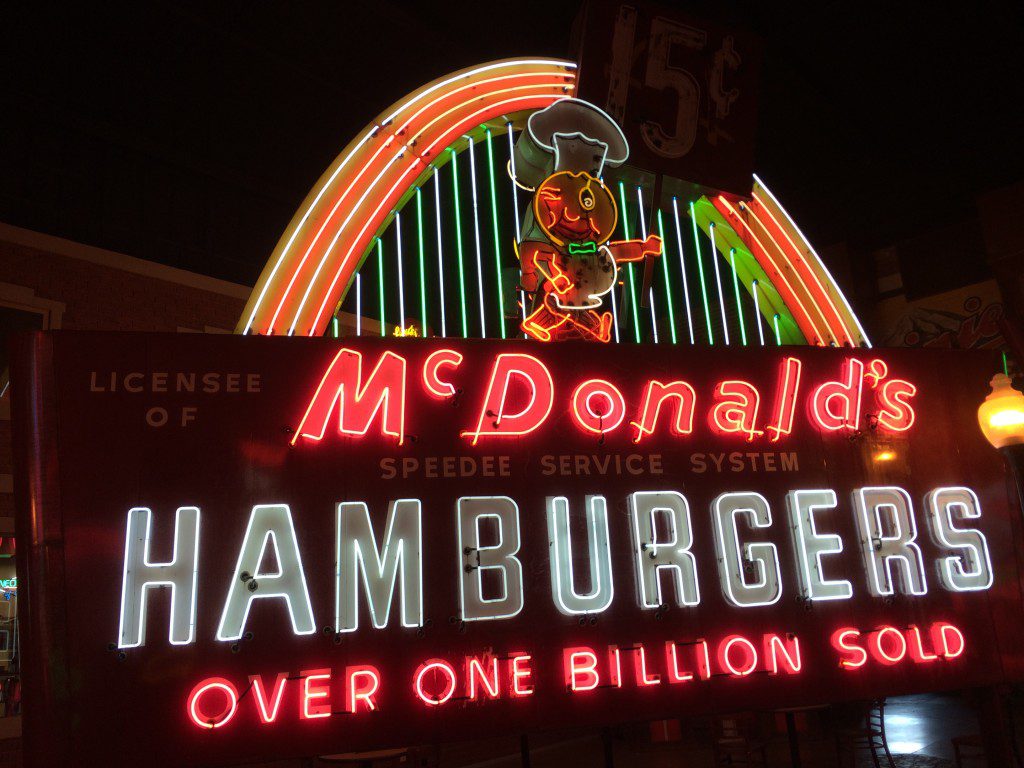 To say the stop at the American Sign Museum didn't disappoint would be an understatement.
Next time you're passing through Cincinnati – be sure to visit the American Sign Museum. It's located at 1330 Monmouth Street.