For fans of America's favorite pastime, there's nothing better than a baseball road trip. So many of us have special memories from listening to our favorite teams on the radio or watching games in person with someone special – that baseball can often drum up good feelings – something we desperately crave during these crazy times.
Here are several baseball themed road trip ideas to consider for your next vacation or getaway.
Baseball Hall of Fame – Cooperstown, NY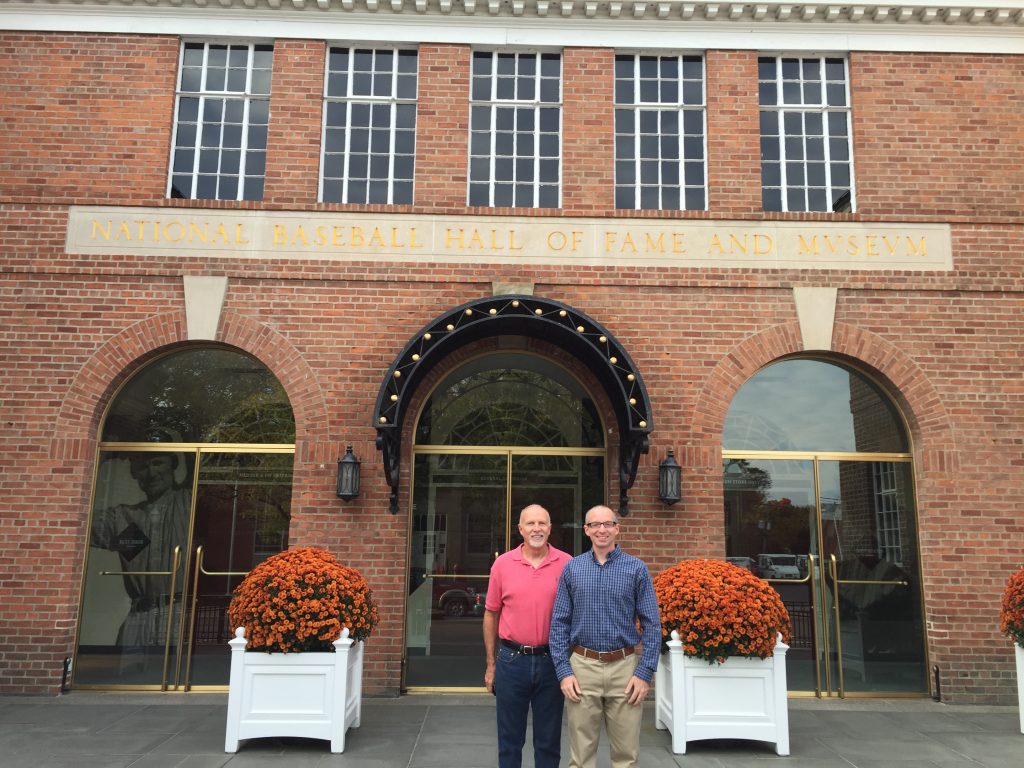 The National Baseball Hall of Fame & Museum in Cooperstown, New York is a must for any true baseball fan. The museum is open year round and admission is $25.00 for adults. It's quite a road trip for most due to its location but the reward is totally worth it. If you decide to fly instead, you'll want to get a flight to Albany, New York which is the nearest major airport. When you arrive, an off site trolly can bring you to the museum and other Cooperstown hot spots as parking is pretty scarce. The city's website is full of other things to see and do in the area.
Be sure to visit Doubleday Field around the corner!
The Village of Cooperstown is beautiful anytime of the year but it's particularly gorgeous during the fall months as the leaves change colors.
Louisville Slugger Factory & Museum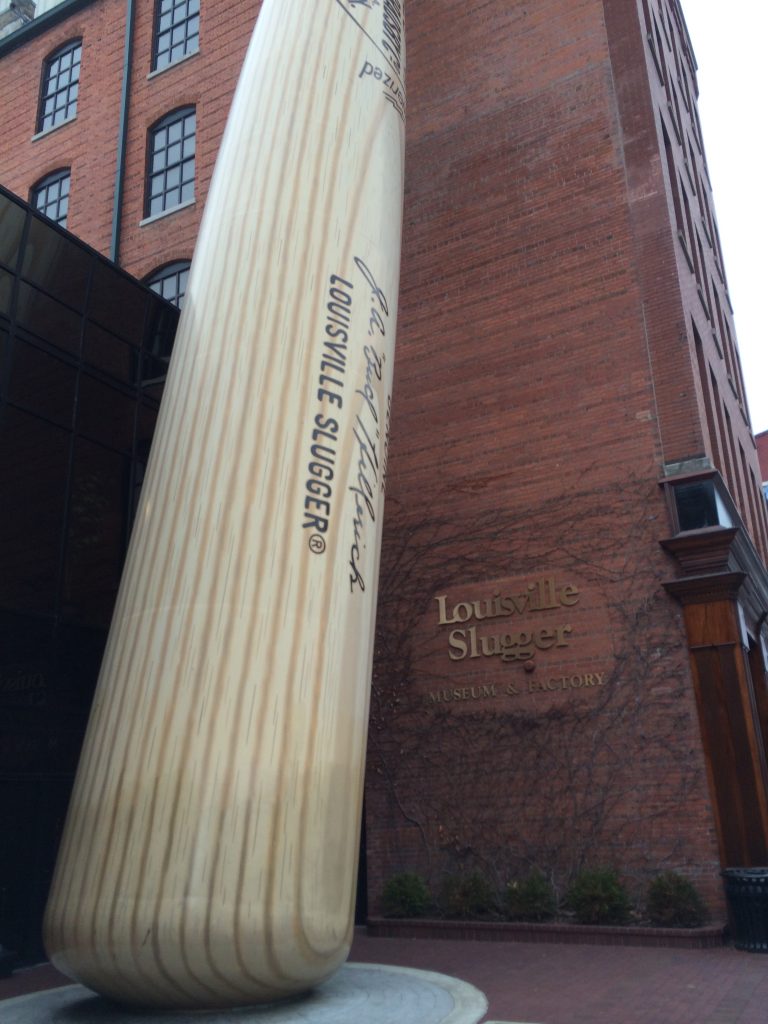 The Louisville Slugger Museum & Factory is a fun stop for the entire family. As you pass by the 120 foot high baseball bat propped against the building, you'll stroll through a great museum with bats used by players going all the way back to the start of Major League Baseball. You'll also find a display of all of the bats used at the most recent World Series.
The behind the scenes tour of the production facility is fascinating as you'll witness employees working on actual bat orders for professional players. (When I was there last year they were making bats for Yankee's star Derek Jeter.) Seeing the entire process is really interesting and a treat at the end of the tour – your own "mini-slugger" to take home.
There's a gift shop with more Louisville Slugger merchandise than one person could ever need as well as a place inside to order a customized bat of your own.
After your visit – be sure to make time to check out the rest of downtown Louisville, Kentucky. The area is loaded with awesome places to eat and other fun sights to take in.
Negro Leagues Baseball Museum – Kansas City, MO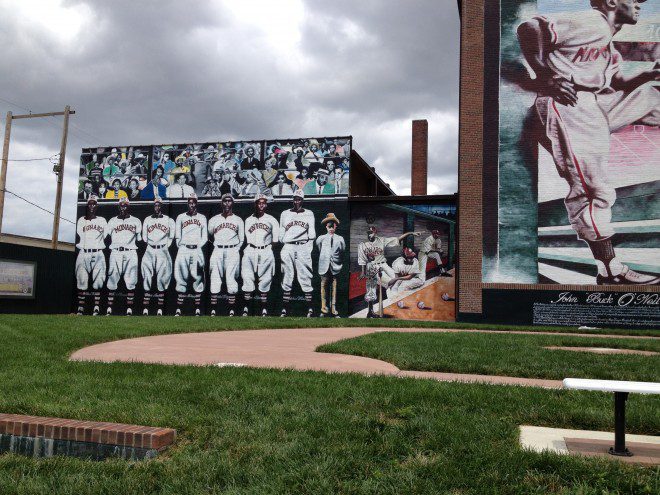 In 1920, the Negro National League was formed specifically for black baseball players that were not allowed to play on professional teams with white players. The teams in the leagues featured talented athletes from all around the country while helping to revitalize many of the communities in which they played. In 1945, Jackie Robinson was recruited from a Kansas City team called The Monarchs to play for the Brooklyn Dodgers. While it was a positive turning point for race relations in America – it began an inevitable decline for the Negro Leagues.
The Negro Leagues Baseball Museum shares the inspiring and at times, heartbreaking story of the players and teams. It's very well designed and certainly worth a visit. You may not recognize all of the players but any baseball fan will appreciate and respect the milestones and accomplishments on display here in Kansas City, Missouri. One cool display is a large collection of over 200 baseballs autographed by players from various teams in the Negro Leagues. The collection was donated to the museum by Rush bassist Geddy Lee.
Field Of Dreams Movie Site – Dyersville, IA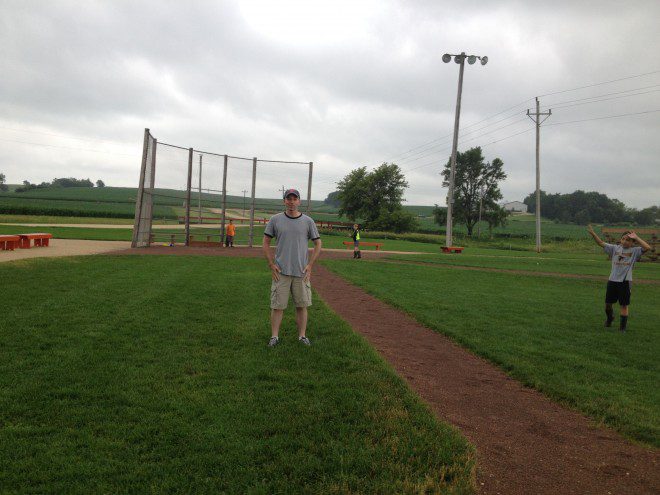 Like any sort of TV or movie set – you'll be amazed how much smaller things appear in real life. It's fun seeing kids playing ball on the field and taking a photograph with the corn stalks visible in the outfield just like in the movie. Everything is exactly the same as it was in the Kevin Costner film including the stands, the house he lived in and as mentioned – the corn in the outfield. It costs nothing to visit but a small stand across the parking lot offers a handful of keepsakes for sale.
Beware however, it really is out in the middle of nowhere. Dyersville, Iowa is a small rural town with its only other claim to fame being home of the National Farm Toy Museum.
Bull Durham Movie Site – Durham, NC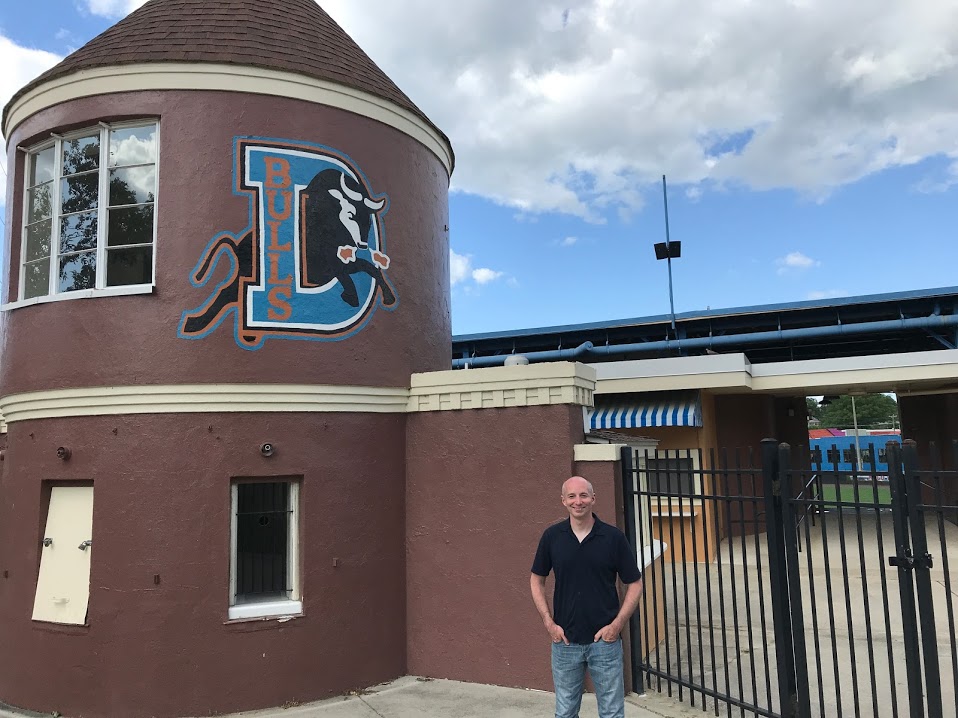 Bull Durham was one of the best baseball themed films ever produced and was shot mostly in Durham, North Carolina. While the actual Durham Bulls have moved into a much nicer stadium down the road, the field that was used in the movie still stands! The stadium is now used by a local college team so check ahead with their schedule so you can actually go inside the stadium.
You can also search out other notable sites from the film in Durham and surrounding areas of North Carolina.
Babe Ruth Birthplace Museum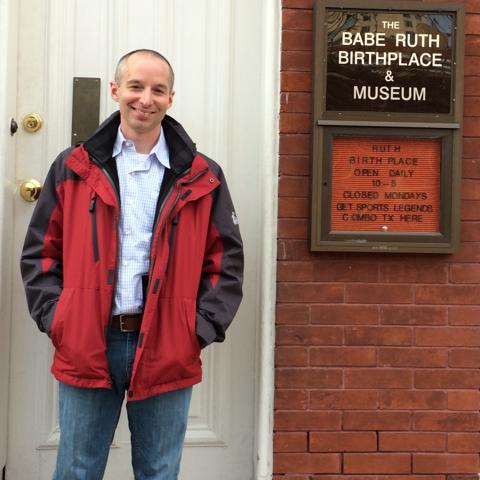 Babe Ruth may be the most well known player to ever step foot on a baseball field in the history of the game. While in Baltimore, Maryland you can visit the actual birthplace of George Herman Ruth. The Babe Ruth Birthplace and Museum has wonderful one of a kind artifacts and tells the story of a guy who was destined to be a baseball superstar even as a young child. You can visit year round and admission is only $6.00.
The museum is easy to find. It's within walking distance of Camden Yards – home of the Baltimore Orioles. Just look on the ground outside of the stadium and painted directions will lead you there.
Baseball Team's Hall of Fame
Some MLB organizations have their own Hall of Fame that offers a look at cool memorabilia and exhibits tailored to their own team. The Saint Louis Cardinals for example have an impressive museum next door to Busch Stadium featuring items from legends like Stan Musial, Ozzie Smith and members of the 1934 Gashouse Gang.
Atlanta, Boston, Cincinnati, Kansas City, New York (Mets & Yankees), Philadelphia, Saint Louis and Seattle all have their own Hall of Fame in or near their respective stadiums.
Stadium Tours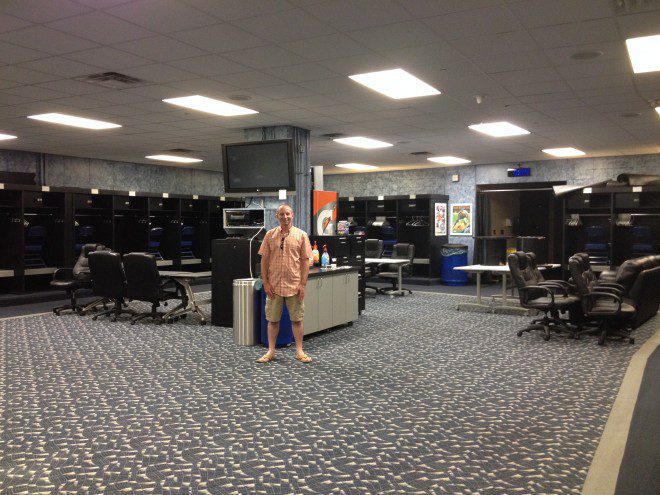 If you are fortunate enough to have an MLB team in your neck of the woods – have you thought about taking a tour of your team's stadium? Tours are typically given year round and most are less crowded in the off season. You're also likely to have more access to things like the players locker room and clubhouse as there aren't any games going on. Almost every stadium tour gives you a chance to step onto the field and in the dugout to take photos.
Spring Training
When you just can't wait for the baseball season to start, "Spring Training" may be a good option for a road trip. The spring training hotspots are in Florida and Arizona.
The Cactus League as you might imagine – is in Arizona while Florida is home to what's called The Grapefruit League. However, each team typically offers some sort of Spring Training package to get up close to players and see team work outs. Depending on where your favorite team calls home for the Spring – you should consider booking early as everyone in America is anxious to get away after being cooped up over the winter months.
Here's a current list of the spring training homes for all 30 MLB teams:
ARIZONA SITES (Cactus League Locations)
FLORIDA SITES (Grapefruit League Locations)