On my way to the airport there was one spot I absolutely had to visit before I left Houston, Texas.  I'd seen it featured on TV shows, read about it on other websites and finally – the perfect bookend to a great visit to H-Town. I finally saw, with my own eyes – the world famous Beer Can House.   As you can see in the photos below – that's exactly what it is.
The story goes a man named John Milkovisch retired from Southern Pacific Railroad and decided he just wanted to drink beer.  Mission accomplished, Mr. Milkovisch!  The cans on display on the home all were emptied by John himself.  The project started in 1968.  It took him 18 years but he finally finished – and it still looks the same as it did back then.
The Beer Can House is now operated by the Orange Show Center for Visionary Art.    Mr. Milkovisch passed away in 1988.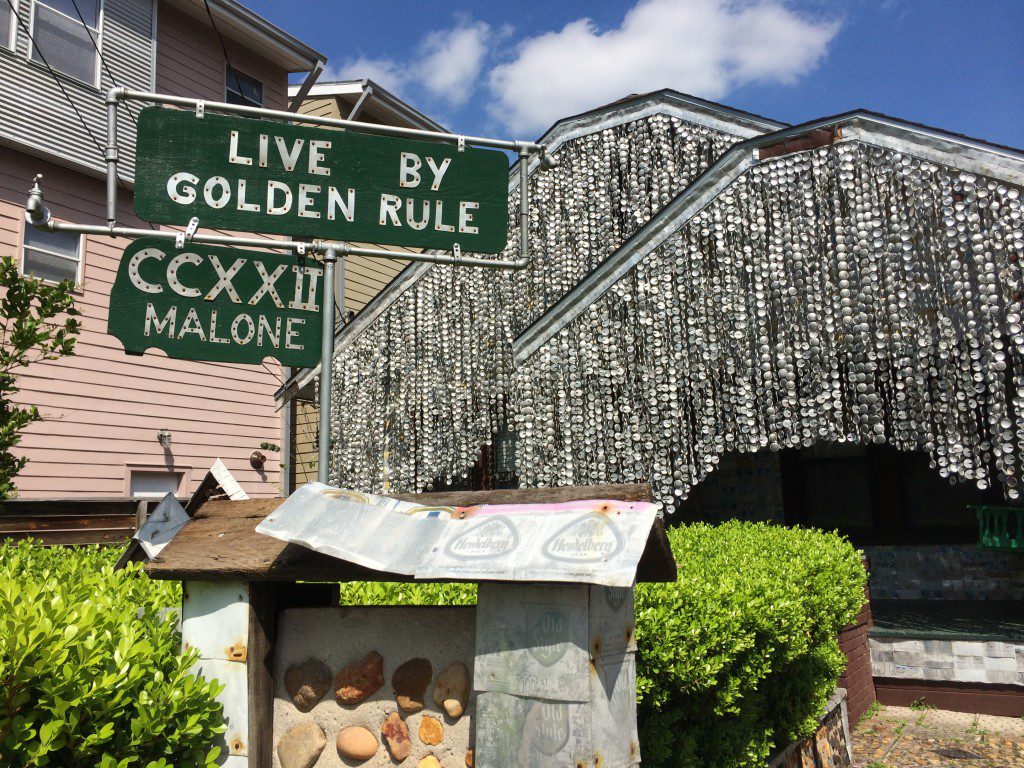 "Well I think it might have been the good Lord says 'Nut, it's time for you to build this crazy stuff, so here I did, I built it.'"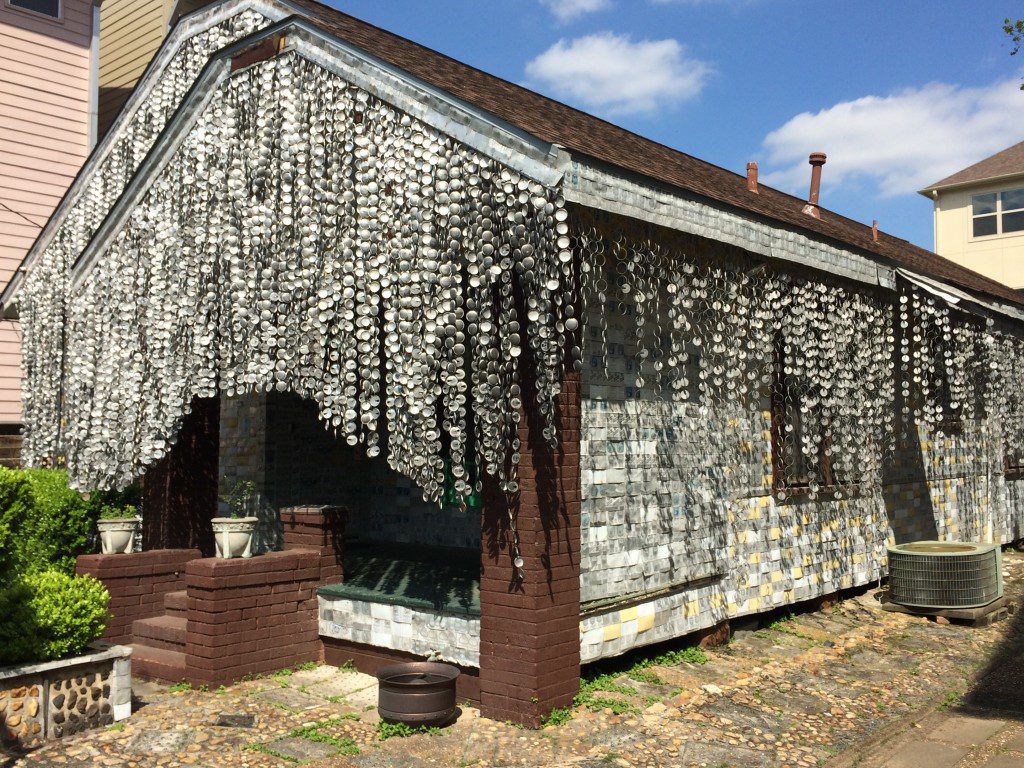 "Some people say this is sculpture but I didn't go to no expensive school to get these crazy notions."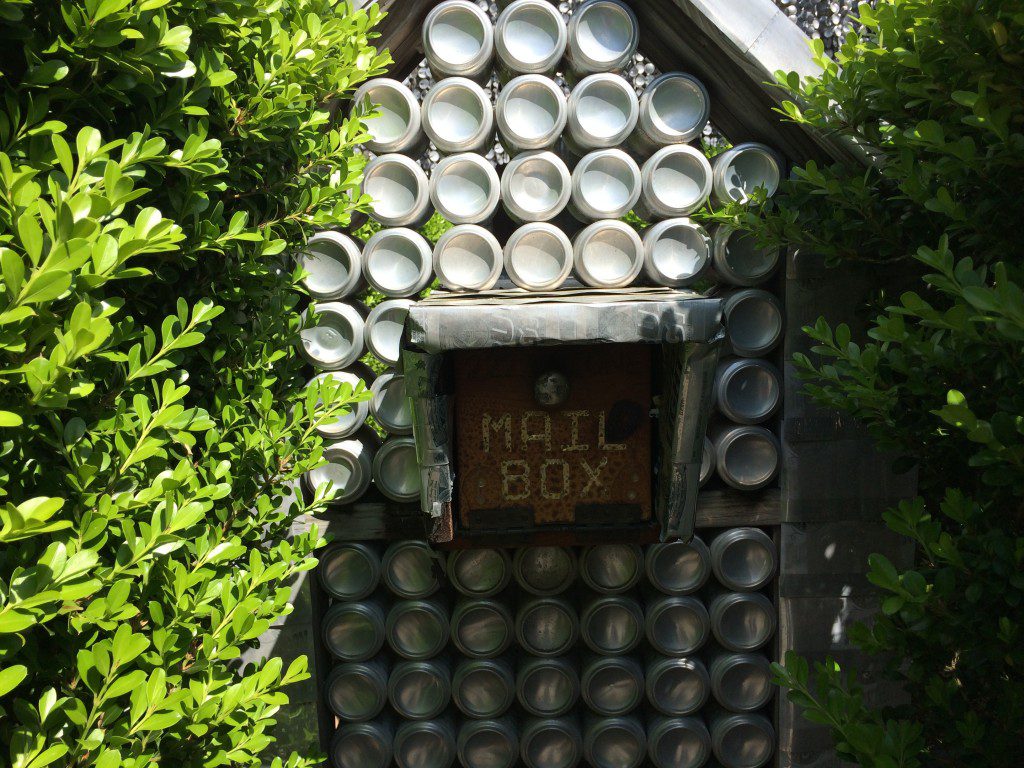 "I had no idea that people would be so interested in beer cans. Now me, I wouldn't go around the block to see it."