Venmo
Taking a road trip with family or friends is always a good time until the moment the bill arrives.  Whether it's gas, dinner or the hotel – figuring out who owes what can be awkward and annoying.
The Venmo app lets you easily split the tab for things.  There is no fee as long as you have a bank account, debit card or money transferred to your Venmo account.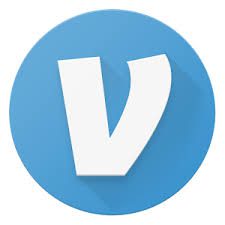 Field Trip
The Field Trip app lets you customize your interests so that you never miss a historic landmark, a popular diner or museum.  The best part is you can hook it up to your vehicle's bluetooth system and it will read aloud the information on signs and tourist sites so you can keep your eyes on the road.
Waze
This is the app that will change the way you drive.  Not just on road trips, but to work, school or to the grocery store.
The app is similar to google maps but it's completely updated by other Waze users.  You can use the app to alert fellow drivers about traffic incidents, construction, and even speed traps.
Spot Hero
Exploring a new town can be a pain if you don't know where to park or find yourself under the impression there's only one or two super expensive options.  Spot Hero allows you to find a place to park in the price range you want and best of all – you can even reserve a spot ahead of time before you even start your trip.
Roadside America
One of my favorite apps while traveling across the U.S. is Roadside America.  It's not a free app but it's well worth the investment.  You can unlock various regions of the country if for example, you only travel in the mid west or down in the south.
You can click the GPS button within the app and a list of odd, obscure, or even hilarious roadside attractions will pop up with an indication of how many miles away you are from it.   Whether it's the world's tallest rocking chair or a quirky museum you didn't know existed – the app will give you some great options to pull off the road for a quick break.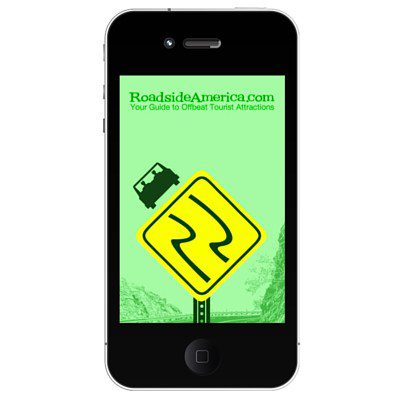 Airbnb
This is an app that I've used twice during my travels and both times – the results were pretty much what I expected.   If you are looking for nothing fancier than a bed (or couch) to crash on for a night and hit the road again, you'll find it.
If you want to have an entire house to yourself in a swanky neighborhood – you can find it.
Some people freak out at the thought of staying with complete strangers.  However, when you stop and think about it – in a hotel, you're staying with hundreds of complete strangers.  (Yeah, yeah, I know it's not exactly a fair comparison.)
All I can tell you is that I've had several friends that swore they'd never use it – and once they finally broke down and did try it – they agreed that it's pretty cool.  Just stay in places with overwhelmingly positive reviews.

iExit
You can use the iExit app to find out what's coming up ahead on the interstate.  Discover restaurants, gas stations and hotels along your route.
Just Ahead
This is an award winning app that acts as a tour guide as you explore destinations around the U.S.   Using GPS, it can tell you the history or an interesting story about something you can see on the horizon or give you the background story on a small town or highlights of a big city.
The most impressive part is the guided tours of places like national parks where an expert on the area shares stories and highlights as you look out the windows.