I had only been standing in the lobby of the historic Occidental Hotel for about five minutes before I realized I had traveled into some sort of western time warp. Teddy Roosevelt and Butch Cassidy had once stood here at the same check-in desk.  For a city boy, it was an unfamiliar, yet intriguing way of life that seemed so pleasant. I wondered if the people of Buffalo, Wyoming really wanted me to tell anyone else about their little small town slice of Americana. Is this the best small town in Wyoming? It might just be.
Angela Fox of the Buffalo Chamber of Commerce noted she wouldn't be able to join us for dinner on our first night in town because her 15 year old son was competing in a rodeo.  I don't remember exactly what I was doing at 15 – but I sure as hell wasn't riding horses, using a lasso or standing anywhere close to a bull.  In this part of Wyoming – despite having I-phones and high speed internet – folks here have been able to stay true to their roots.  And, that's pretty cool.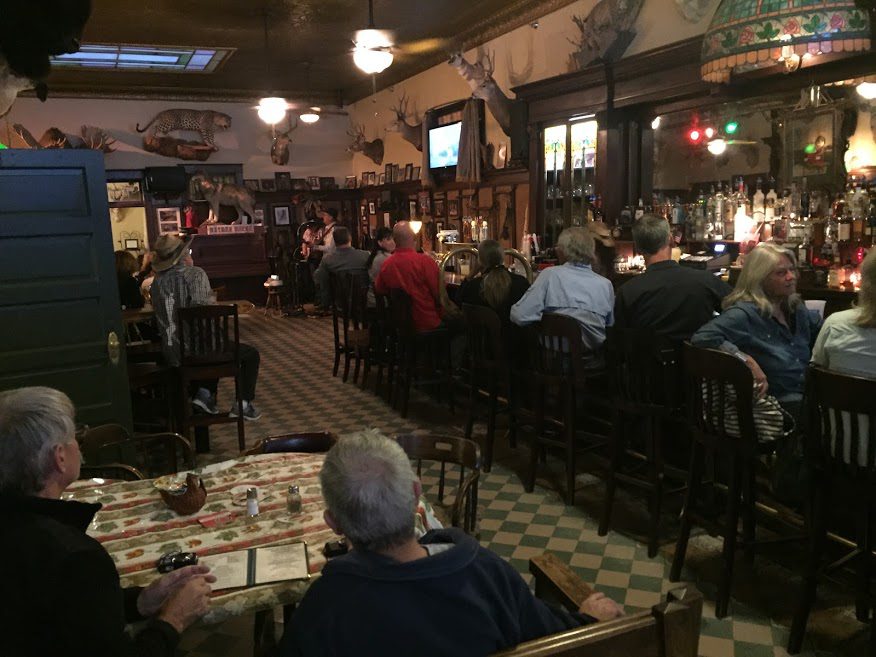 "Wow. That's a word we hear a lot from tourists." says David Stewart who owns the Occidental Hotel. "I think we're very fortunate to live in a town like Buffalo."
Sitting on a small couch near the back of the hotel bar, I watch residents and tourists sing along and tap their boots. David and his musical partner jam on guitars and sing classic country music songs for the growing Friday night crowd. For a small town in Wyoming, this is definitely seems like the place to be.
Mr. Stewart, who once walked all the way across the country to Nashville in hopes of getting to play on The Grand Ole Opry, is sure to make note of the charitable attitude of Buffalo and its residents. "It's also a giving town. During our Bluegrass jams on Thursday nights we pass around a little can to collect money for needy families. In 10 years, we've collected over $150,000 that all goes to charity. All of it."
That strong sense of community is noted more than once during my stay. "We don't want the government or anyone else coming into Buffalo to take care of our residents who may be in need. We as a community want to make sure our own friends and neighbors are taken care of if they need it." says local historian, Johnny Pond. He works with other leaders in the area to make sure a local food pantry is stocked for folks who may find themselves suddenly in financial trouble.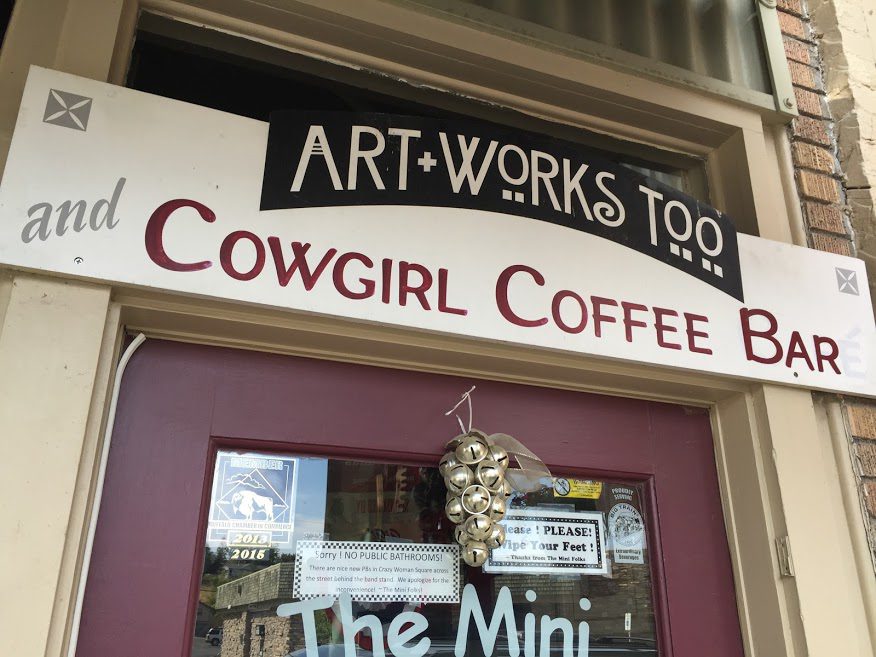 Buffalo has become a tourist destination in recent years thanks in part to the TV series Longmire. However, others have "discovered" the town in route to Yellowstone National Park from various parts of the country. Like many small towns – visitors show up anticipating a quick stop for the night and fall in love with the environment enough to return again and again.
Considering Wyoming is the least populated state in the country – "small town" here often means something entirely different. It doesn't take long to find yourself on an open road, surrounded by hills, fields or cattle.
It was during this stop that I learned the insane cattle rules still on the books in Wyoming. Essentially, a cow that you own can go anywhere that it wants. It's up to other property owners to keep your cattle off their land. Go figure.
Meanwhile at the TA Ranch – just a short drive from Buffalo, tourists get a chance to ride horses and be a cowboy or cowgirl for the day. Looking out from a barn, the skies above seemed larger than ever and the hot Summer sun quickly reminds you that life on the farm is not for the weak. The reward of peace and quiet with no trace of a next door neighbor for miles and miles however, could totally be worth it.
The mix of humble, friendly residents and the chance to step back, at least a bit, into the old west is worth the visit to Buffalo. Above everything else – it's the incredible beauty of the region that makes your jaw drop at nearly every turn.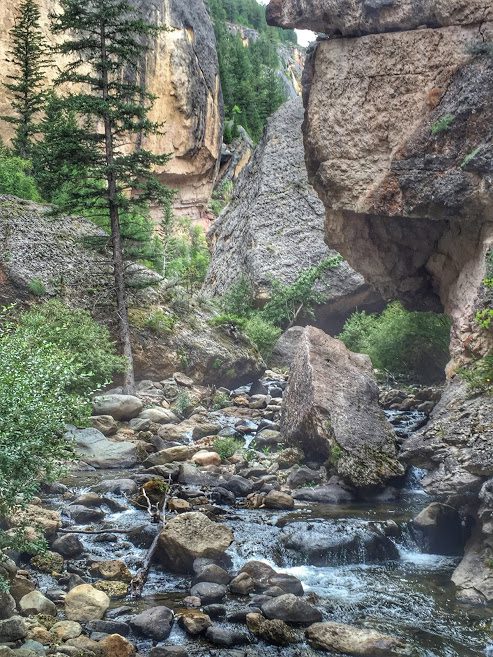 For more about visiting Buffalo, Wyoming – check out: http://www.buffalowyoming.org/