If you're looking for unique things to do in Scottsdale, Butterfly Wonderland is one of the most incredible experiences of its kind. Having been to all kinds of "butterfly houses" around the U.S. – this place is the most impressive one I've visited.
In fact, it's impressive because it's way more than just a place to have butterflies fly all around you – it's a mixture of art, education, entertainment, and nature. And while Scottsdale has many worthy attractions to experience, from nature to museums, and restaurants – this would be my pick if you had to choose one thing to see in Scottsdale on a road trip through the area.
You'll be treated to various works of art with butterflies as the featured subject; a 3-D film about monarch butterflies and the story of their incredible annual migration; an emergence gallery – the largest of its kind in the country; and a "rainforest paradise" at it's described on the Butterfly Wonderland website.
Emergence Gallery
The largest of its kind in the U.S., the Butterfly Wonderland Emergence Gallery is a really cool addition to the experience. You'll watch through windows as butterflies emerge from live chrysalis in real time.
3-D Theater Experience
You'll put on your 3-D glasses and enjoy the film "Flight of the Butterflies" as you begin your visit to Butterfly Wonderland. I'm normally not a fan of 3-D films, or even watching films at these sorts of attractions – but this was really well done and incredibly interesting. The film tells the story of a single butterfly (and its offspring) making a pilgrimage across the world and illustrates how they thrive and survive.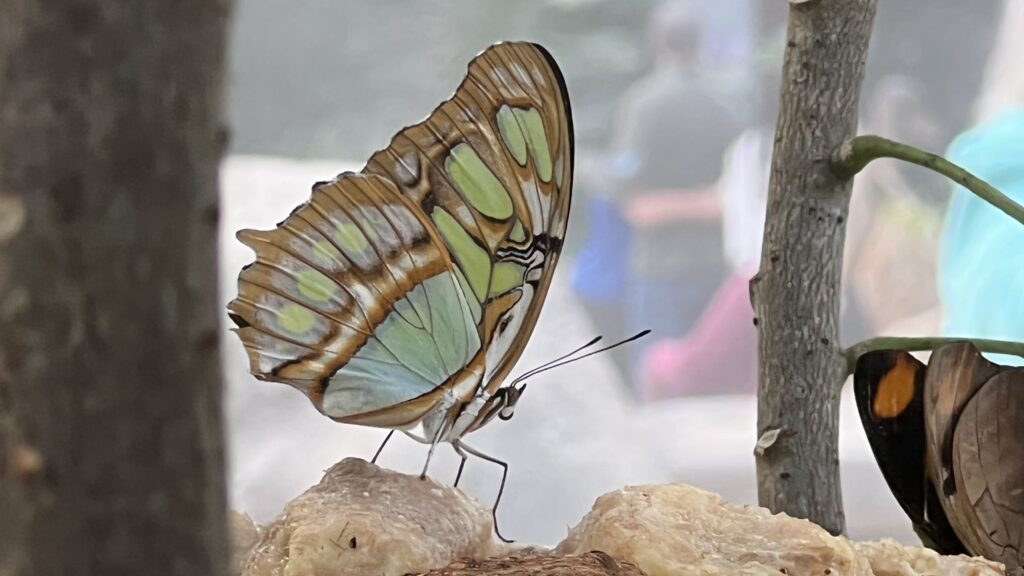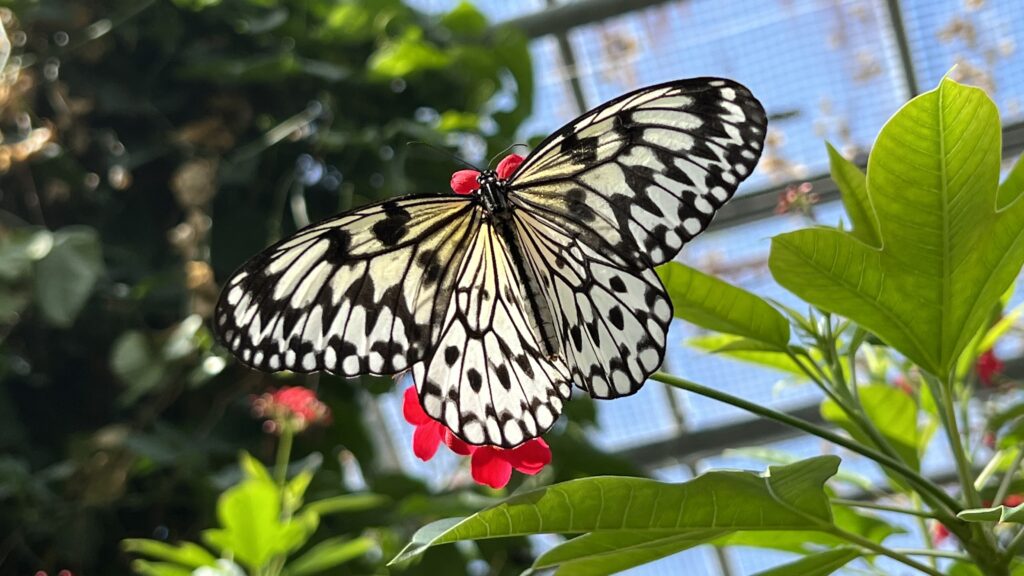 Rainforest Conservatory
Of course, the best part of the visit is meandering around the large conservatory where as many as 1,000 butterflies freely fly in every direction. It's visual overload as they zip in front of you, land on your clothes, and chill on nearby flowers and plants. There are up to 70 different species soaring around at one time – in wildly different colors, shapes, and sizes. If you could describe the butterflies in one word it would be "friendly".
You'll want to have your phone ready to catch a picture when they land on you or your kids! The best part is that once you're inside, you can spend as much time as you want exploring and enjoying the beauty of these magnificent creatures.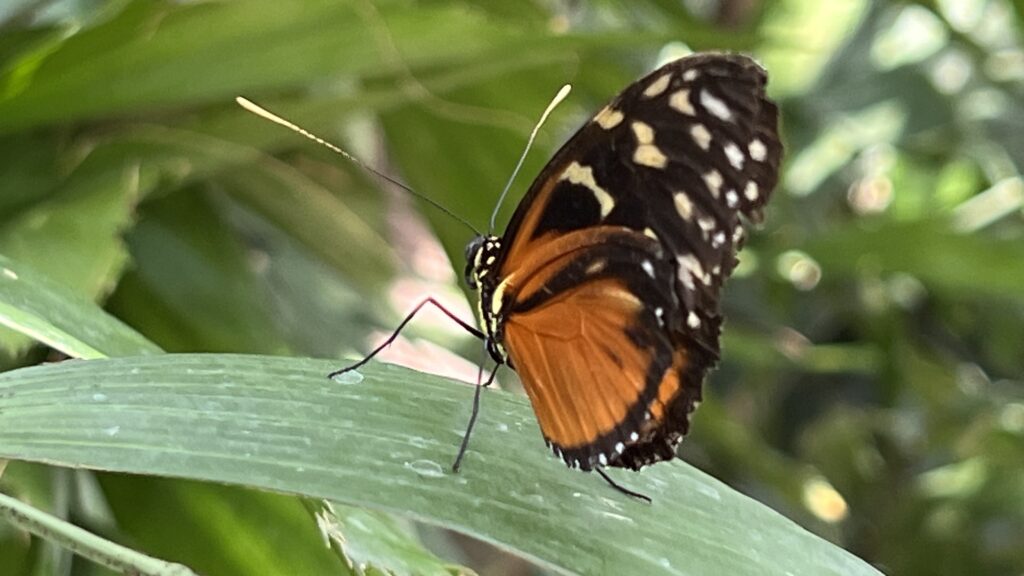 Other Things To See
Once you've had your fill of butterflies, you can explore a few other areas within the building that are dedicated to reptiles, honeybees, and arthropods.
The current admission price (as of March 2023) is $27.95 for adults, $19.95 for children. It may sound a bit steep, but it really is an impressive attraction. You can also spend as much time as you want. Plus, you can get a discounted price if you combine admission to Butterfly Wonderland with any of the other attractions within the Arizona Boardwalk complex.