It had been 25 years since my last visit to Gulf Shores.  A  lot has changed in this coastal Alabama town since "young Bill" was last spotted running around a camp site at  Gulf State Park – in a Masters Of The Universe/He-Man tee shirt.   The towns of Gulf Shores and Orange Beach have had to recover from hurricanes, the effects of an oil spill and the public relations nightmare that both scenarios present to tourism – the lifeblood of places with a beachfront.
I thought about doing a catchy article – something like "5 things to love about Gulf Shores" or "10 Must See Sights" but instead, I'll just give you a glimpse into my visit and introduce to you some of the people I met and things I really enjoyed.   Despite the lack of a witty headline – I hope you'll be intrigued to make your own trek down to Alabama's gulf coast for your next trip.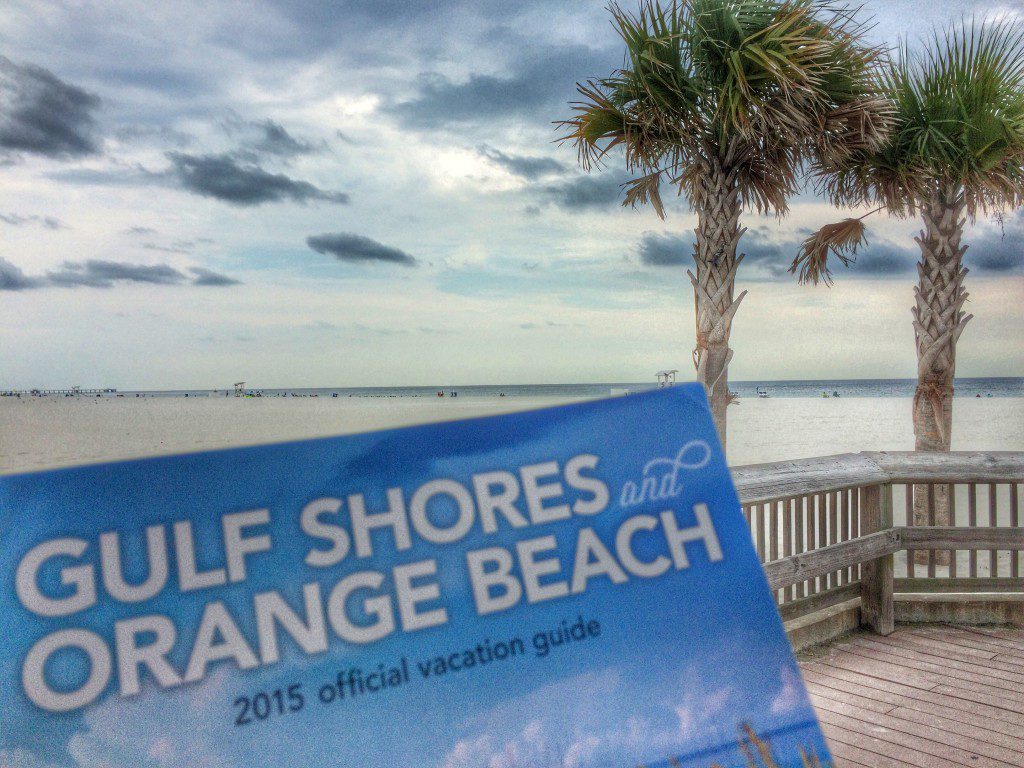 The beautiful 32 miles of soft, sandy beaches is what brings most visitors to Gulf Shores & Orange Beach.  The beaches are clean, well maintained and interestingly enough – mostly quiet.  The distance from the roads and condos in many sections of the beach make it fairly peaceful compared to some places that build almost right to the water.  A state park helps keep a lot of the beach front free from noise pollution as well.   Even in places where crowds can gather in peak seasons – a good chunk of those tourists are part of family travel.
That's how I came to discover Gulf Shores so many years ago.  In fact, according to Herb Malone, CEO of Gulf Shores/Orange Beach Tourism – the product they offer to visitors is almost entirely for "family vacations".   In fact, it seems to be a destination that is sort of passed on from one generation to the next.
"Once families discover this place – they keep coming back.  The whole concept of multi-generational travel has been around forever but the baby boomers are now bringing back their children and grandchildren.  And the kids like it because Grandpa often picks up the tab."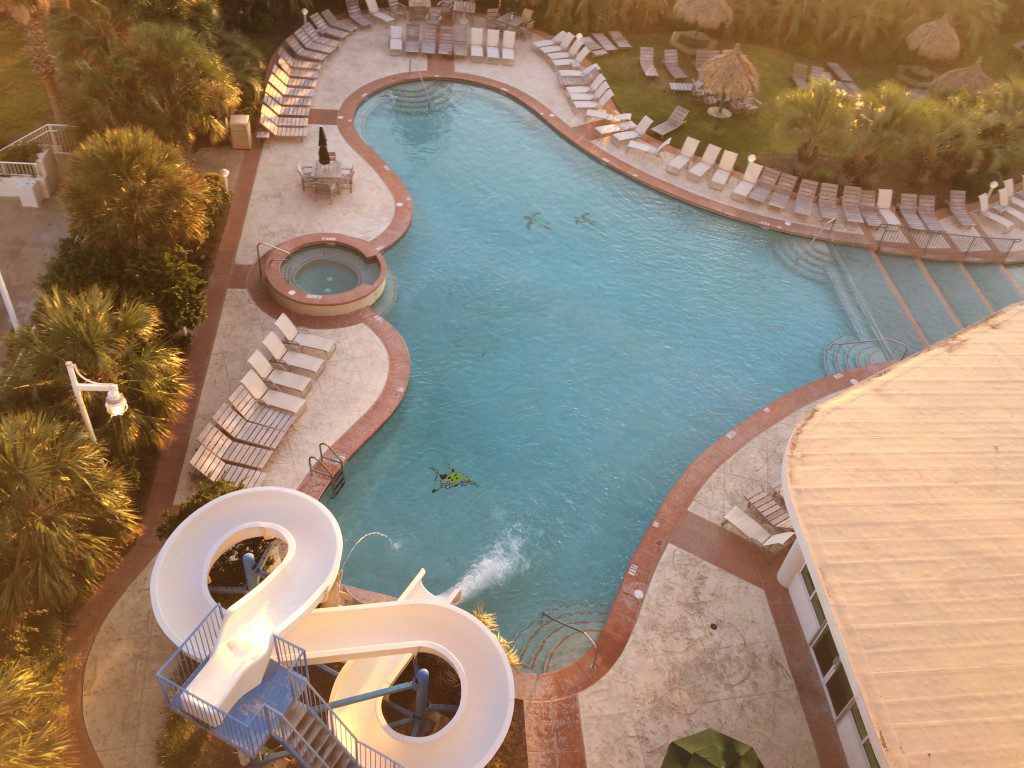 Condos tend to be the favorite "home base" for these vacations instead of hotels.  While some find a spot to camp or park an RV, it's really condos that allow families to spend more time together and even save money in the long run.  "If you're a family and really want to stay together and cook meals together and have plenty of room – a condo is the way to go" says Stan Szapiel who manages the Caribe Resort in Orange Beach.  "As opposed to a hotel, you're essentially getting someone's home – a full kitchen with utensils, a huge balcony and beautiful views while everyone can be together without being splintered off into different rooms"
Fall is the best time to visit the area as the crowds aren't quite as big and you're likely to snag a good deal on accommodations.  But, this is definitely a year-round destination and to say they're equipped for tourism is an understatement.  Take LuLu's restaurant for example.  The popular dining/party experience, launched by Lucy Buffett (sister of singer Jimmy Buffett) can handle more than 4,000 customers a day.  In her sweet Alabama accent – Lulu's Gabby Barnette responds to my disbelief with "it is a well-oiled machine and beautifully in-sync".
While waiting for a table, visitors can play games in sand, order drinks at the BAMA BREEZE bar and even get a work out climbing a three story ropes course.  The success of Lulu's in Gulf Shores inspired a second opening down the coast in nearby Destin, Florida.
On the other side of town, FLORA-BAMA is known to regulars as a place to party.  From the insane (yet efficient) method of transferring booze to the numerous bars around the property to non-stop live music and even church services on Sunday – Flora Bama has been a historic part of the area since the 60's.   Each year, the bar sponsors a Mullet Toss where guests toss fish across the state line into Alabama.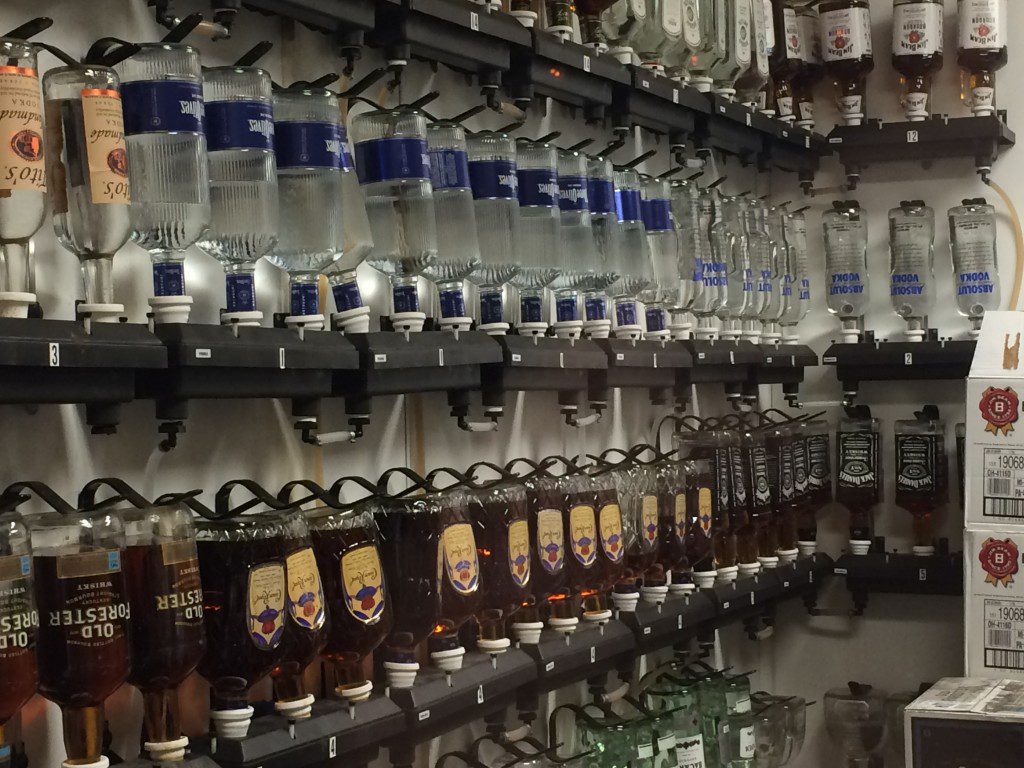 While the bar scene wasn't quite my cup of tea – across the street was the Flora Bama Yacht Club.  With a relaxing view of boats I couldn't afford, the atmosphere at the Yacht Club was much more family friendly.  I had the pleasure of dining with Chef Chris Sherrill who gleefully shared stories with our table including a hilarious and inspiring tale too long to repeat about cooking for the Queen of England during the Olympics.  Mr. Sherrill also spends his free time with a metal detector looking for, of all things, civil war bullets.   He was kind enough to give me one of his recent discoveries as a parting gift.
As you might imagine – the food was delicious and score a victory for this picky eater who chomped down on among other things – charbroiled oysters.  Yes, they look like eyeballs with cheese on them – but they were pretty delicious.
We had one other foodie stop on our visit – to a long time staple of Gulf Shores – King Neptunes.   I dined with owner, Al Sawyer who talked me into trying a new french toast sandwich that was so good – I returned the following day to order another one.   Mr. Sawyer, like nearly everyone else during my visit – shared stories and experiences that seemed too good to be true.  Al told me about his time in the military when NASA launched a monkey into outer space.   Part of his resume in the service was rescuing the monkey when it came back down to Earth.
Even if he totally made it up – he scores points for creativity.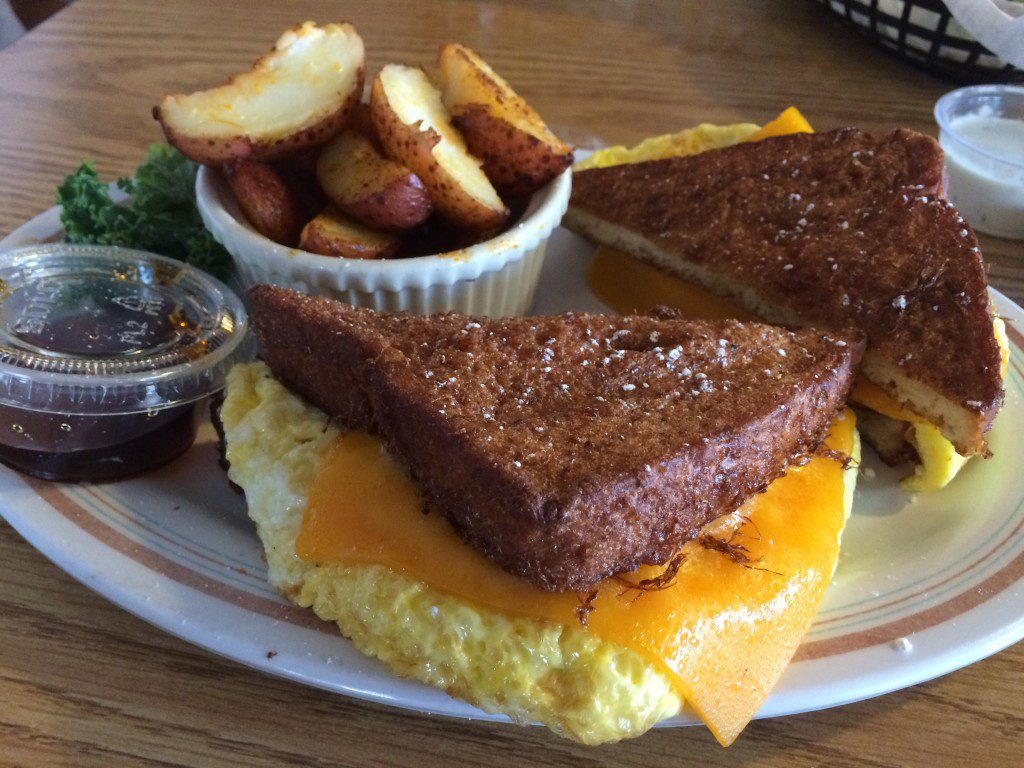 Aside from dining and playing on the beach – there are lots of fun activities to keep your family entertained.  History buff?  Check out Fort Morgan about 30 minutes outside of town.  The Alabama Gulf Coast Zoo is a perfect spot – especially for kids – to get up close with animals.  The director of the zoo, Patti Hall is an absolute hoot if you're able to meet her.
Perhaps my favorite activity of the visit was my last – a peaceful kayaking trip watching birds and searching for dolphins.  Wild Native Tours offers kayaking along the Intracoastal Waterway, Oyster Bay, Bon Secour Bay and the Bon Secour River.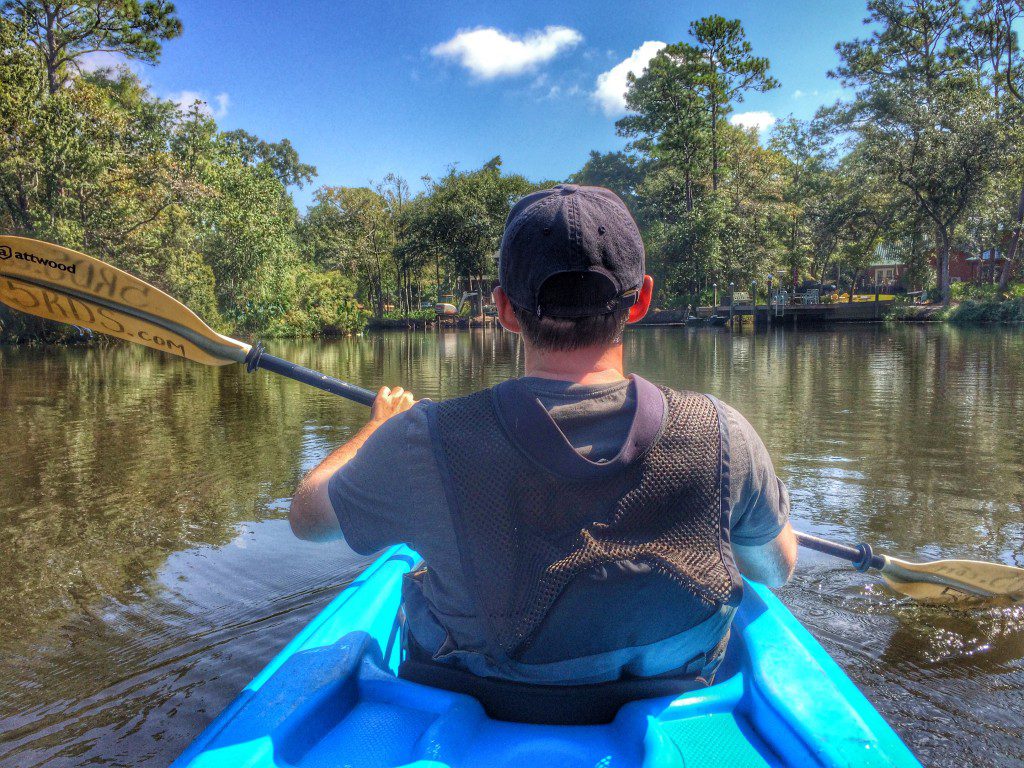 It was my first attempt in a kayak and considering I didn't fall out – I'd say "mission accomplished".  My guide was Johanna Gertsch who recently moved to Gulf Shores after living in Alaska and Wisconsin.  While a bit of a culture shock at first – Johanna said that aside from the humidity, the transition has been a good one – thanks largely to the kind people in this part of the country.
"Everyone's always talking about the weather, asking how your day's going and ready to strike up a friendly conversation.  There are a lot of good folks down here. Within a week of my moving in – my neighbors mowed my grass for me.  I couldn't believe it."
For more information on visiting Gulf Shores & Orange Beach you can check out: www.gulfshores.com
[fbvideo link="https://www.facebook.com/billontheroad/videos/408534816019223/?video_source=pages_finch_main_video" width="650″ height="600″ onlyvideo="0″]