"Comfortable.  Slow.  It's good." That's how resident and business owner Audrey Glover describes this small Mississippi town.  Known largely for its casinos, Tunica is much more than just a place to gamble.   As we stare at the window of the Delta Mini Mall in the tiny downtown shopping district, you can't help but notice the laid back pace of life.
"Your traffic here is horrible" I sarcastically mention to Tunica Mayor Chuck Cariker.  "Yeah, you have to sit in line to watch one car go by the stop sign.  A traffic jam here consists of about ten seconds."
But, prior to 1992 – there wasn't any traffic at all.  At the start of that decade Mississippi's state legislature passed the Mississippi Gaming Control Act which allowed cities and towns along the river and down to the Gulf to have gaming establishments if voters in these areas approved it.  Tunica was the first places to take advantage of the new law and quickly became a regional destination for gambling – sort of like a Las Vegas for the south.   In fact, even today – Tunica is the third most popular place in America to try your luck at the card tables or drop a coin in the slot machine.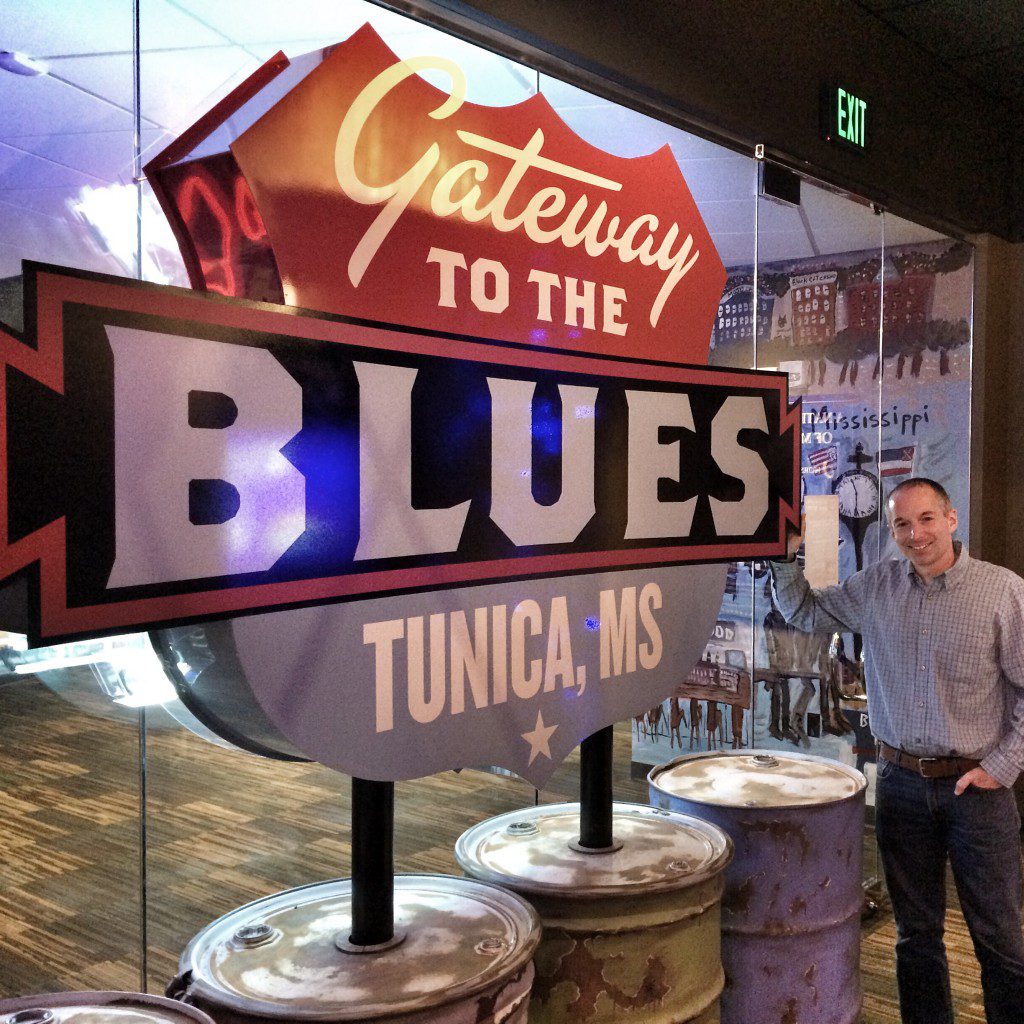 This area of the United States spent most of its history as a poor farming community.  Today, Tunica has grown into one of the most prosperous parts of the state.    Despite the millions that come here each year for the casinos – it's still a small town, with a small town charm.
"I don't have to worry about my young son riding his bike to a friend's house or wondering if he made it there okay" says Glover who moved to the area ten years ago.   Mayor Cariker agreed that Tunica is a great place to raise a family noting that "If your kid does something wrong, you're gonna know about it before they even make it home."
For me – it wasn't ten minutes that I had crossed the county line that I discovered the warmth of local residents.  Filling up at a gas station, a task the usually happens quietly with little fanfare – three different people attempted to strike up conversation.  One gentleman even called me a "young man".  That kinda talk will earn any town brownie points.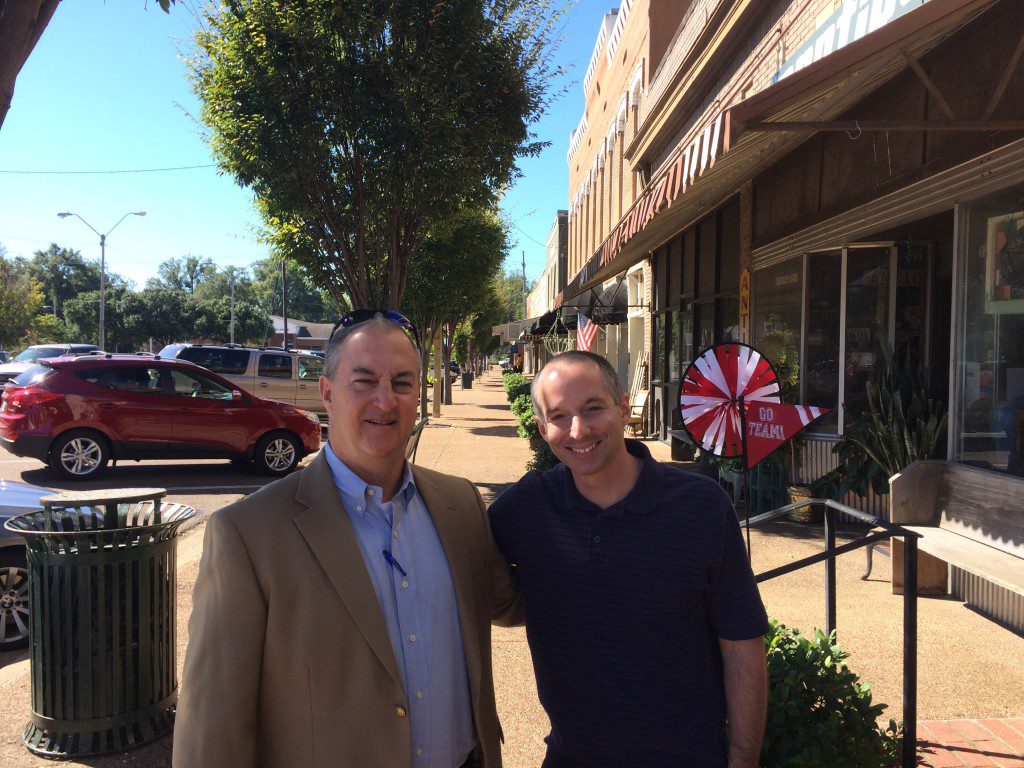 In addition to gambling, tourists make their way to Tunica for its rich blues music history.  In fact, the Tunica Visitors Center calls itself the "Gateway To The Blues" with a nifty photogenic sign that sits on a refurbished train depot along highway 61.
Inside the Gateway To The Blues Museum you'll find a typical welcome center with pamphlets and visitor information – but the museum inside is a top notch tribute to the town's deep roots in blues history.
Webster Franklin is the CEO of Tunica's Convention & Visitors Bureau and gave me a personal tour of the state of the art facility.  On the wall, a map with push pins denotes visitors home towns from around the globe.   "All 50 states. Greenland. Japan. Australia.  We've had people from all parts of the world enter the Mississippi Delta".
The museum is a great introductory lesson to folks who may not be familiar with the history of blues or even blues music in general.  Not knowing much personally – a quick walk through the building was a great eye opener to the many characters of the genre and how the idea of "singing the blues" got started in the cotton fields here long ago.   The collection of instruments is also impressive.  Mr. Franklin mentions that many of the hardcore blues fans will simply spend hours just staring at the guitars on display.  There's even a recording studio where you can record your own lyrics.   The museum is a first stop for many who explore the popular Mississippi Blues Trail.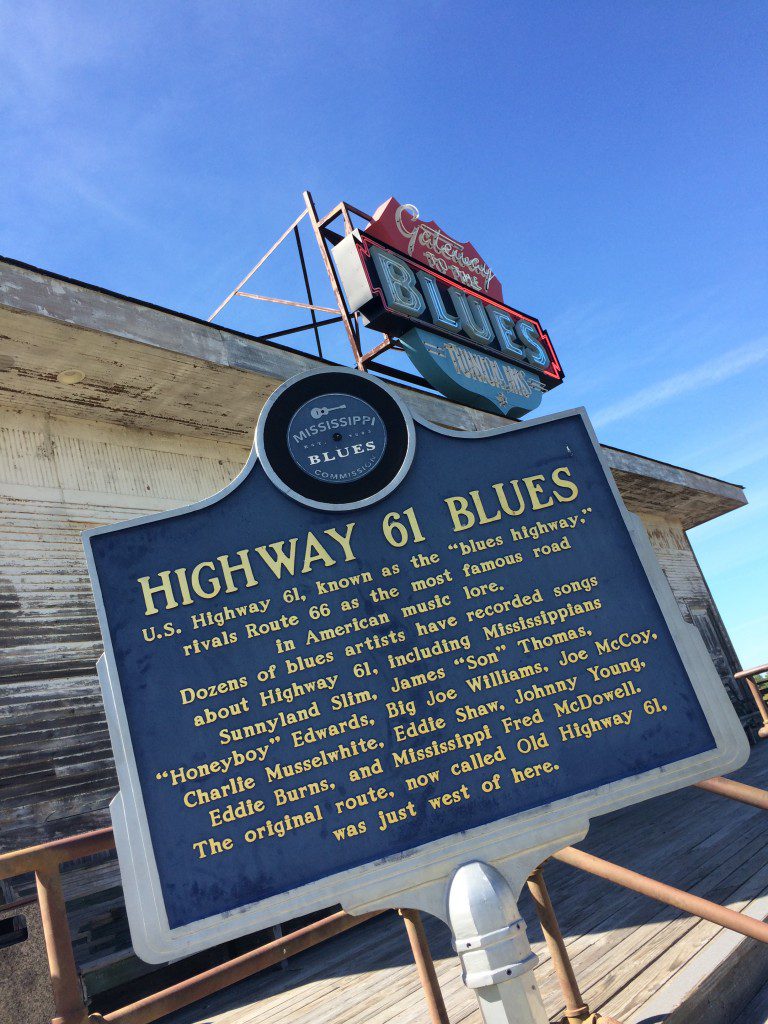 The Mississippi Blues Trail program started back in 2006 to showcase historic and other points of interest related to blues music.  It's been a huge success with about 150 individual markers state wide.  Many of those markers are found here in the Mississippi delta.
Richard Taylor has been a driving force locally to help preserve the history of Tunica at the Tunica Museum.   "Here in Tunica we have two eras – the modern area which started in 1992 and what I like to call B.C. – or before casinos.  The average income then was probably about $10,000 per person and a strictly agricultural economy."
The post-casino statistics here are truly remarkable.  Assistance to needy families has been reduced nearly 90 percent including a 70 percent reduction in food stamp distribution.  The average salary has increased more than 25 percent and annually the casinos in Tunica contribute an average of $100 million to the state and county through taxes.   The casinos also employ more than 15,000 people.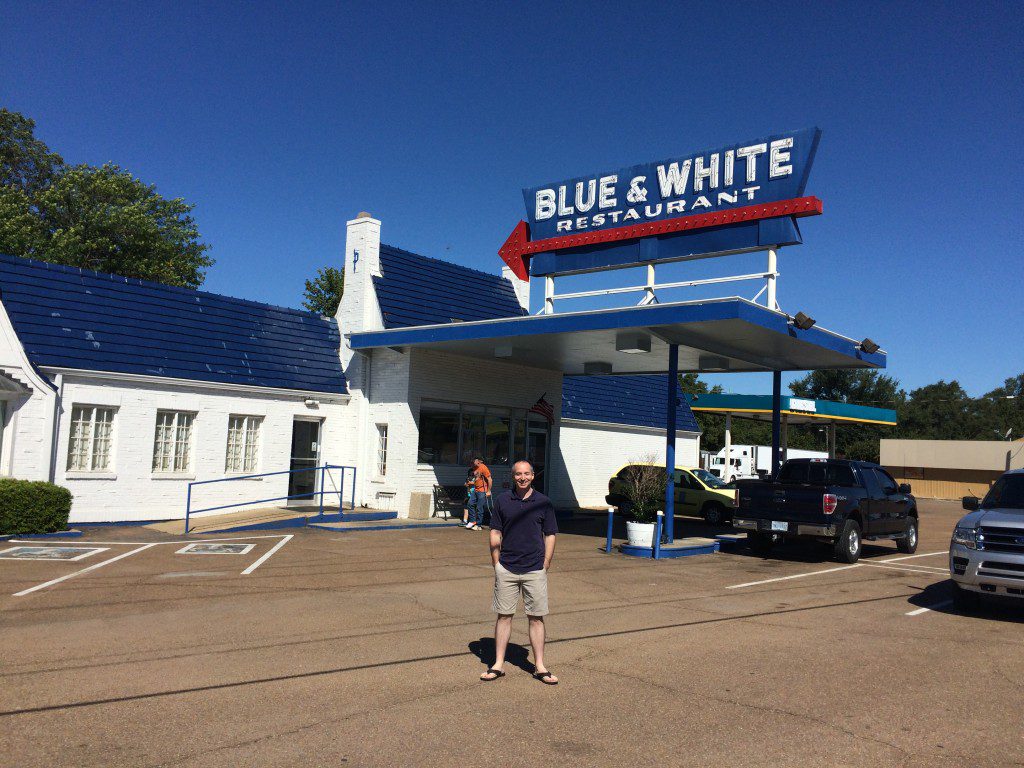 Mr. Taylor walked with me through the museum, sharing stories about various exhibits including a display of old barber shop equipment and tools that belonged to a colorful local man that was known for his kindness and frugality.   "Griff Lane cut hair here for more than 50 years. He was a local historian and even kept up with every birthday of every person that lived here.  At 7AM he would call you on your birthday and wish you a good day.  He charged a single dollar per haircut.  He was also known for pinching pennies – he'd unplug the clock on the wall at 6pm when he left for the end of the day.  He'd plug it back in again at 6am the following the day."
After learning about Tunica's history you can also visit the beautiful Tunica River Park to be schooled on all things Mississippi River.  The famous Blue & White is a hot spot, too.
Back downtown at the Delta Mini Mall, Audrey Glover sums Tunica up perfectly:  "I don't have to live here. I choose to live here."
---
Want to learn more about Tunica? Listen to the Bill On The Road episode that features the Gateway To The Blues, Tunica River Park, Tunica Museum and a visit with Mayor Chuck Cariker.
For more information about visiting Tunica – check out: tunicatravel.com