Leland, Mississippi is known as the birthplace of Kermit The Frog. That lovable green Muppet is the most notable creation of Jim Henson, who lived in Leland as a child. The small southern community is located along historic Highway 61 where travelers often explore the deep roots of Blues music. It's also apparently the place where your La-Z-Boy recliner is produced. But on this particular road trip, all I wanted to do was navigate a few country roads and find The Jim Henson Delta Boyhood Exhibit.
As the first guest in the door on a Thursday morning, I met Rhonda Looney – the Curator and tour guide of the small Kermit themed museum. She's sporting a Kermit The Frog mask and happy to meet a fan of Henson and Kermit. (I still have a Kermit plush toy from 1982 that I cherished during my childhood in my small box of personal mementos.)
It's noteworthy to point out that this is billed as "an exhibit" and not a museum. All of the artifacts are located in a small building with several glass cases and some historical documents displayed on the wall. There's an original Kermit puppet that was gifted to the city by the Henson family, with the rest of the collection mostly made up of Muppet toys, dolls, and collectibles. Ms. Looney notes that if they can expand their building, there's more "stuff" she'd like to display.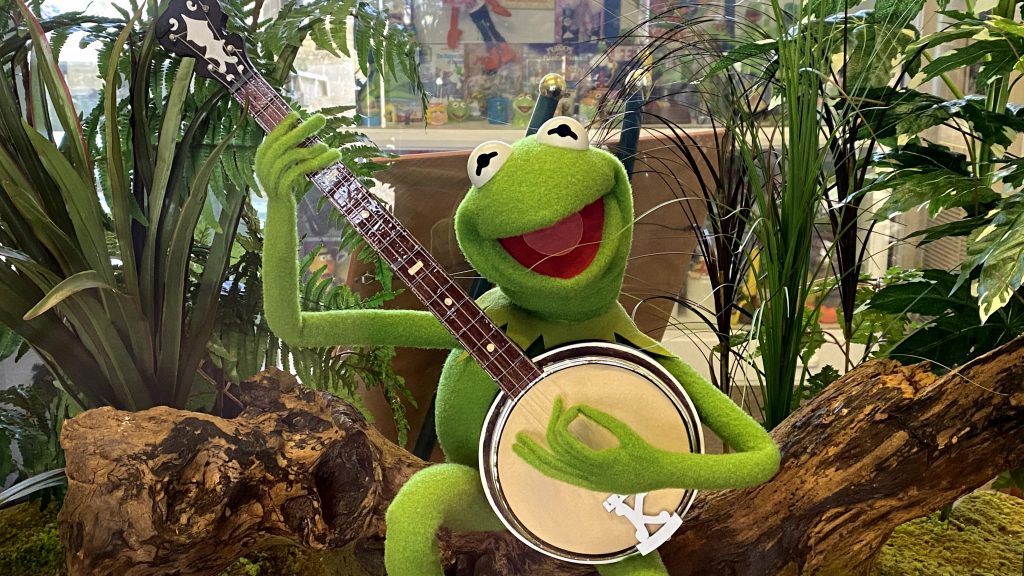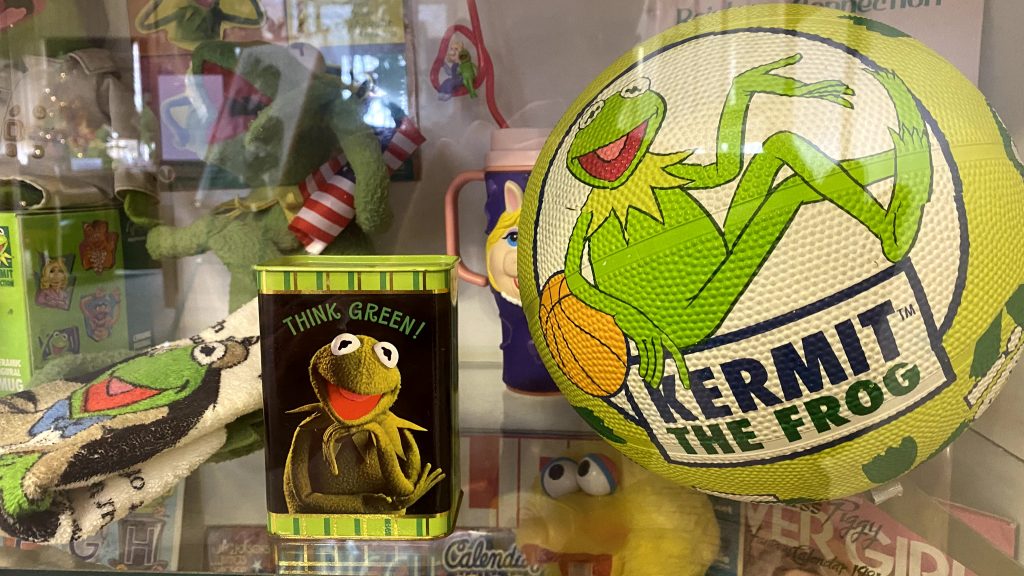 Jim Henson was invited to return to Leland as an adult. A letter he wrote to the town's Mayor is framed on the wall along with an autographed photo of Henson surrounded by Muppets. The letter, sent in November of 1979, says that he'd love to return to his "old home country" of Leland if his schedule allows it. Henson died in 1990 and never made the trip.
Some of the photos on display show a young Jim Henson surrounded by friends he grew up with in Leland. One of the boys was Kermit Scott who many credit as the namesake of America's most famous talking frog.
Down the street is the Rainbow Connection Bridge, dedicated to Jim and Kermit. A historical marker stands on the opposite of the road noting that as a child, Henson played here along Deer Creek in the late 1930's.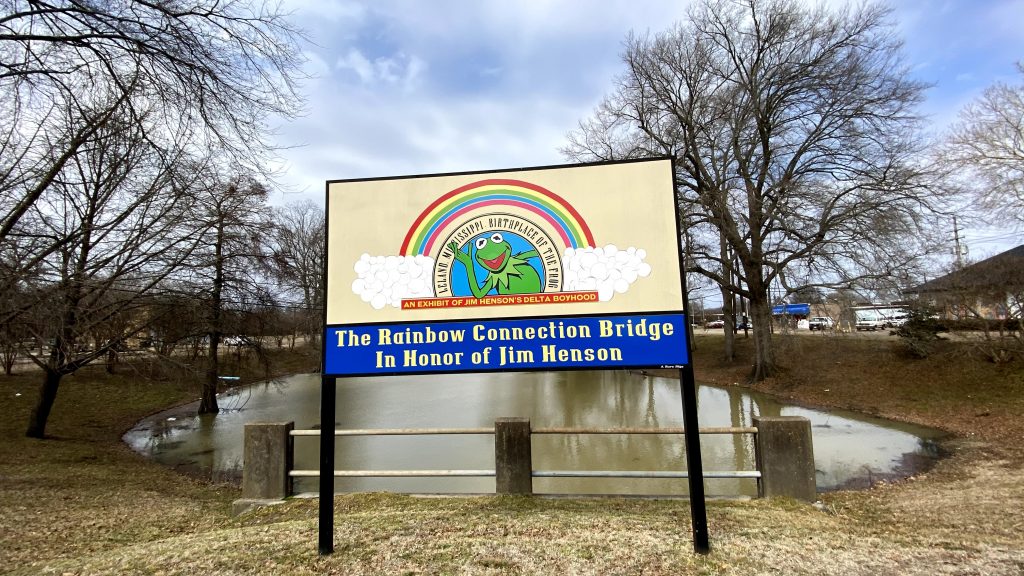 If you are a fan of Kermit The Frog or loved The Muppet Show, this is definitely a nice place to make a quick visit, and stretch your legs on a southern road trip. They are funded strictly on donations and from sales in their gift shop – so keep that in mind when you stop by. There is no admission fee.
The Jim Henson Delta Boyhood Exhibit is located at 415 South Deer Creek Drive, in Leland, MS. It's open 10am-5pm. (10am-4pm in the Winter.) They are closed on Sundays and Major Holidays. You can visit their website for more information about visiting Leland and its local attractions.