The benchmark of a great town is feeling like you've made some lifelong friends by the time you hit the road to your next destination.   In Blowing Rock, North Carolina – I felt like I was already friends with most of the people that lived there.
"Hey, Bill! How's it going?" shouted the town's Mayor as I walked into the annual wine festival downtown.  I had just met him the day before and he's already greeting me in public like we went to high school together.  I guess you could chalk it up to being a good politician.  But, it wasn't just him.  Every person I came in contact with was friendly and greeted you like a lifelong pal.
My kind of place.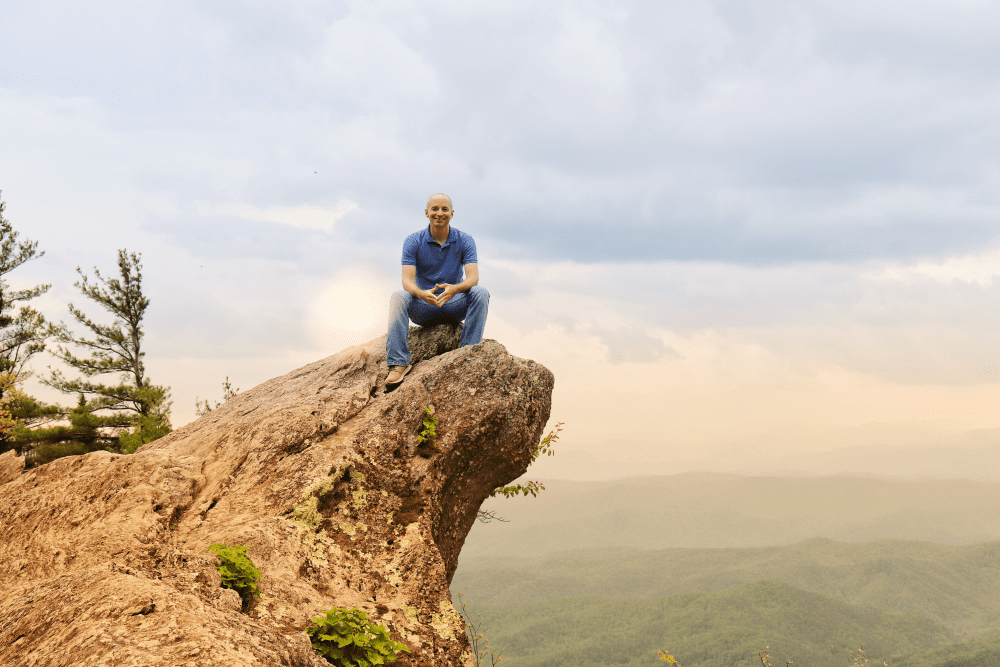 While dining at Foggy Rock, a popular family owned eatery in town, a random couple one table over started a conversation with me about the pizza I ordered for lunch.  Listening to the locals that strolled in and took a seat at the bar, you would have sworn I had stepped into an episode of Cheers.  All that was missing was Norm and an annoying postal worker that knew everything.
The views in Blowing Rock make it one of North Carolina's most beautiful towns.  Whether you're hiking at Grandfather Mountain or looking out over Blowing Rock, the town's namesake – God's pure brilliance is on full display as you soak in the sight of the mountains and green valleys.  A drive along the Blue Ridge Parkway is one of the most popular things to do when visiting – living up to the reputation as one of America's most beautiful drives.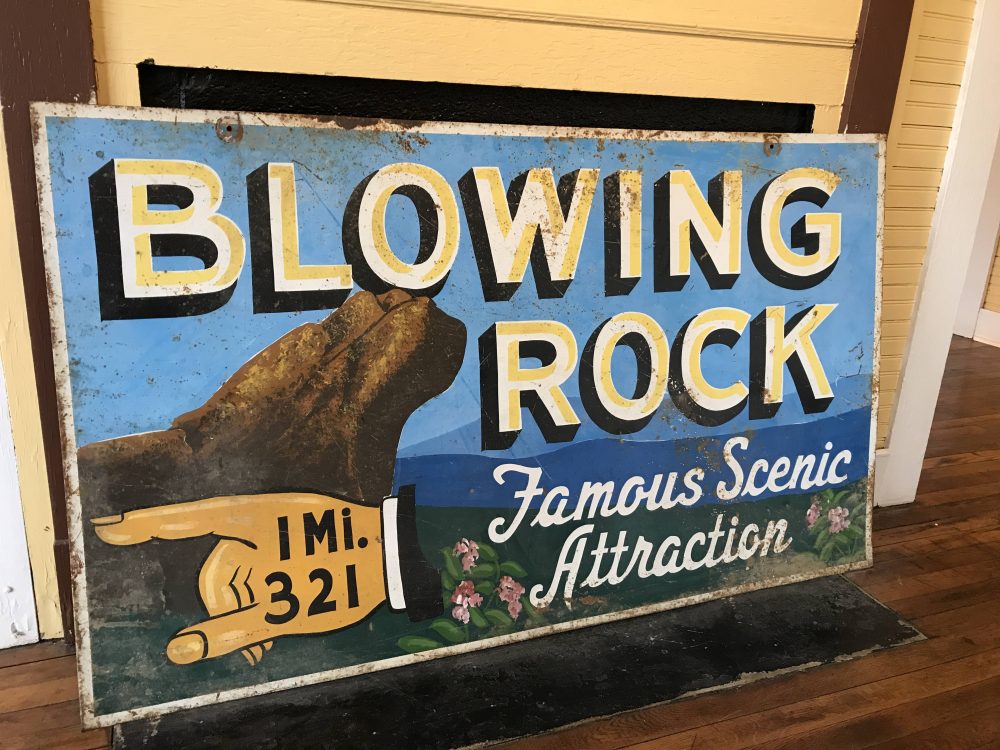 Here's a list of some things you'll want to check out when you're visiting Blowing Rock:
The Blowing Rock:
Ah, yes! There's a reason behind the name of the town.  The rock itself can be seen as part of North Carolina's oldest tourist attraction.  The Blowing Rock is an immense cliff 4,000 feet above sea level, overhanging Johns River Gorge 3,000 feet below.  The legend behind the state's most famous rock can be read on their official website.
Grandfather Mountain:
A daunting uphill driveway sets the stage for a day of hiking and climbing to some of Blowing Rock's most beautiful views.  Be sure to take a walk over the famous swinging mile high bridge! (One mile above sea level, it's America's highest suspension footbridge.)
You can spend an entire day exploring and soaking up the scenery!  There is an admission fee to enter Grandfather Mountain by car and access the bridge, its 11 hiking trails, and other offerings.  However you can access some of the trails in Grandfather Mountain State Park for free – from trailheads outside the attraction.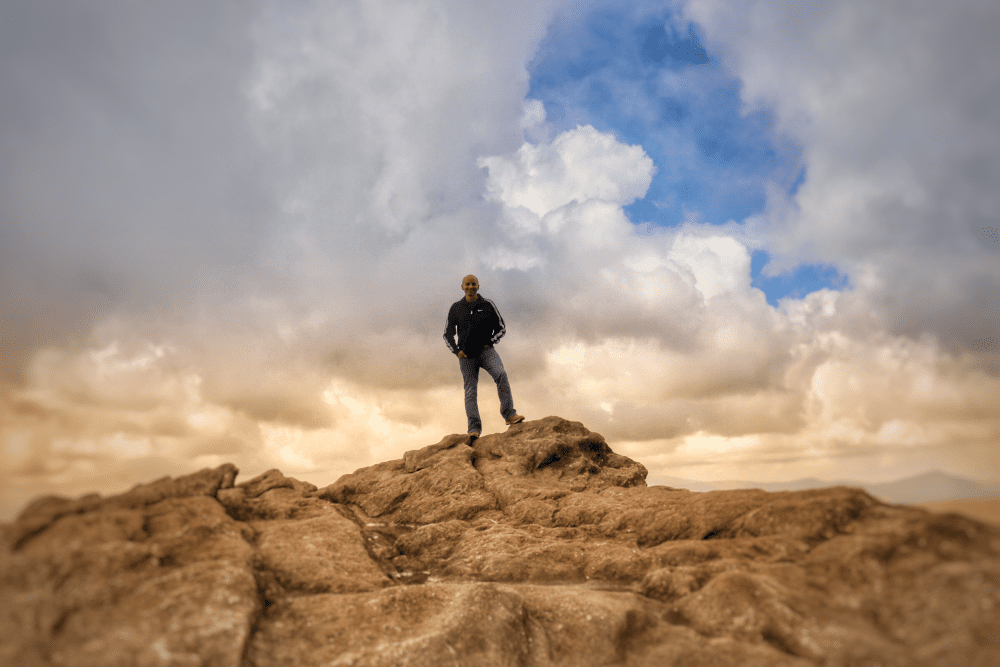 Grab Breakfast At Green Park Inn!
Even if you're not staying in the historic Green Park Inn, it's a great place to grab a fantastic breakfast! The menu has all of the classics and some rotating specials.  At first, I didn't understand why I needed to specify a particular time I would be dining when I checked in to the hotel.  But, once I arrived and saw how many people show up to enjoy breakfast – I understood!  (So clearly – a reservation is a good idea!)
The hotel has been open since 1891 and is the second oldest of its kind in the state of North Carolina.
The rooms are very spacious and the location is perfect for all of the town's attractions and close to downtown.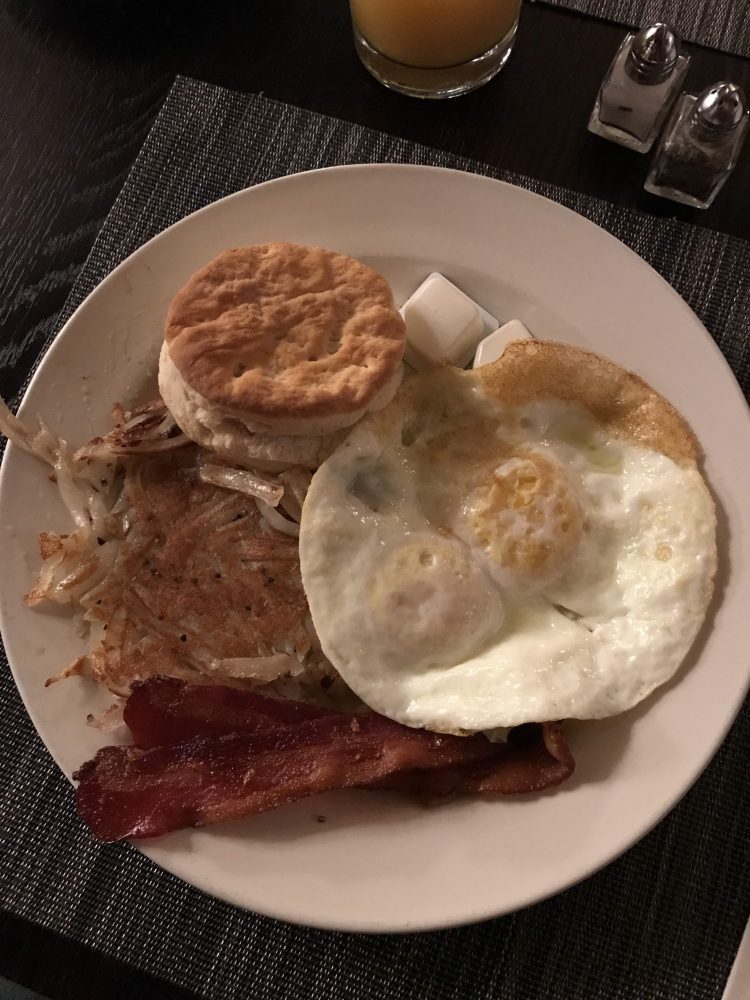 Stroll Through Downtown
Downtown Blowing Rock has some great locally owned shops.  And if you're lucky enough to be in town for Savor Blowing Rock, or any other festival, you're in for a treat.  The annual wine tasting event is a lot of fun and features locally produced products.
Soak Up The Views
I can't stress enough that the views in this part of North Carolina are absolutely outstanding!  Take a ride on the famous Blue Ridge Parkway for other breathtaking scenes that are impossible to capture in words or even photographs.  The parkway, which stretches through the region, is known as one of the most beautiful drives in America.