For years I'd been wanting to take a road trip to visit the historic Bollinger Mill in Burfordville, Missouri. The historic site and covered bridge that sits adjacent to the mill is about two hours south of Saint Louis in Cape Girardeau County. It's fairly typical to procrastinate when it comes to visiting the things that are in your own backyard. (Or at least in the backyard of someone that lives two hours away from me.)
I finally hit the road on a beautiful Saturday morning and headed down to see, in person, the historic mill that I'd seen so often in social media posts from Missouri based photographers. The Burfordville Covered Bridge is a bonus – as it's one of just four covered bridges remaining in the state.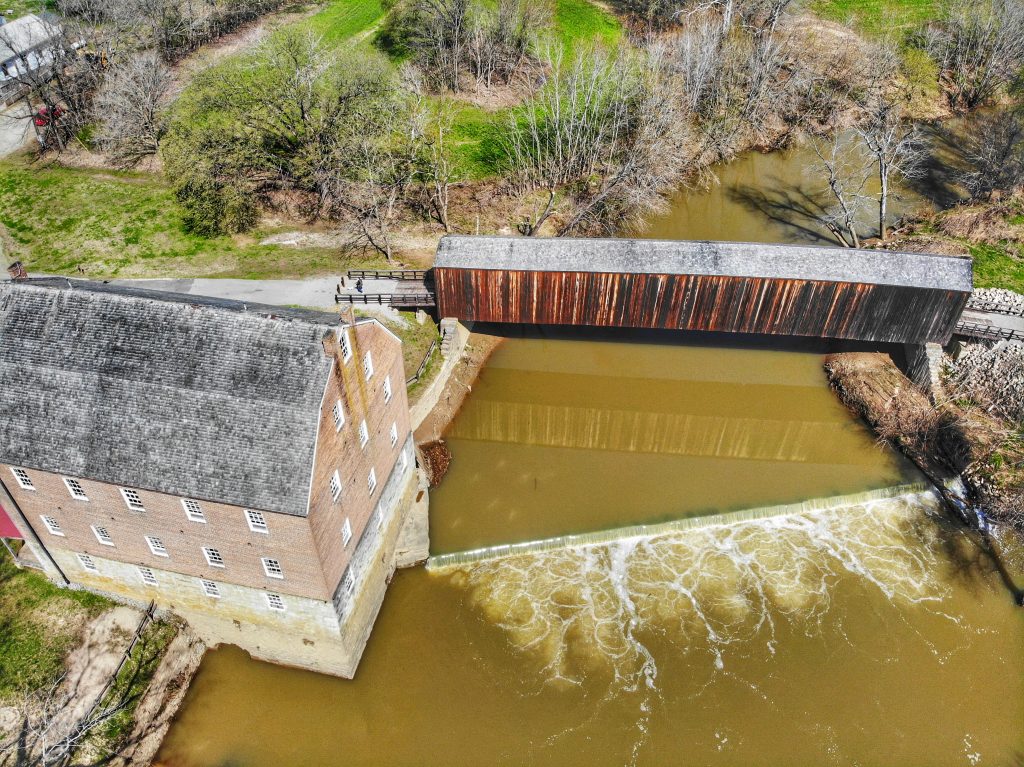 First of all – the drive down was absolutely beautiful. If you're willing to get off the interstate and cruise some of the country backroads, you're sure to be wowed by wide open spaces and a glimpse of life away from the big city. You'll see horses, farms, tractors, old barns, rolling hills, and perhaps my favorite view – green, green grass!
Both the mill and covered bridge pre-date the Civil War and have gone through restorations over the years. The mill was burnt down to its stone foundation by Union soldiers who didn't want flour passed on to rebels. It was later rebuilt in 1867 by the new land owner, Soloman Burford. Years later, both the mill and covered bridge would get some much needed attention after falling into disrepair. A great photo inside the building documents a rededication of the property in the early 1960s. A metal roof was added to the covered bridge in 1950. Originally the bridge was part of a toll road that lasted until 1906.
The site was a popular attraction on the day I visited. I chatted with members of a motorcycle group from rural Illinois that stopped for a look. There were also members of a mustang car club that drove down for a visit. The mill itself is open for self-guided tours with schedules depending on the season.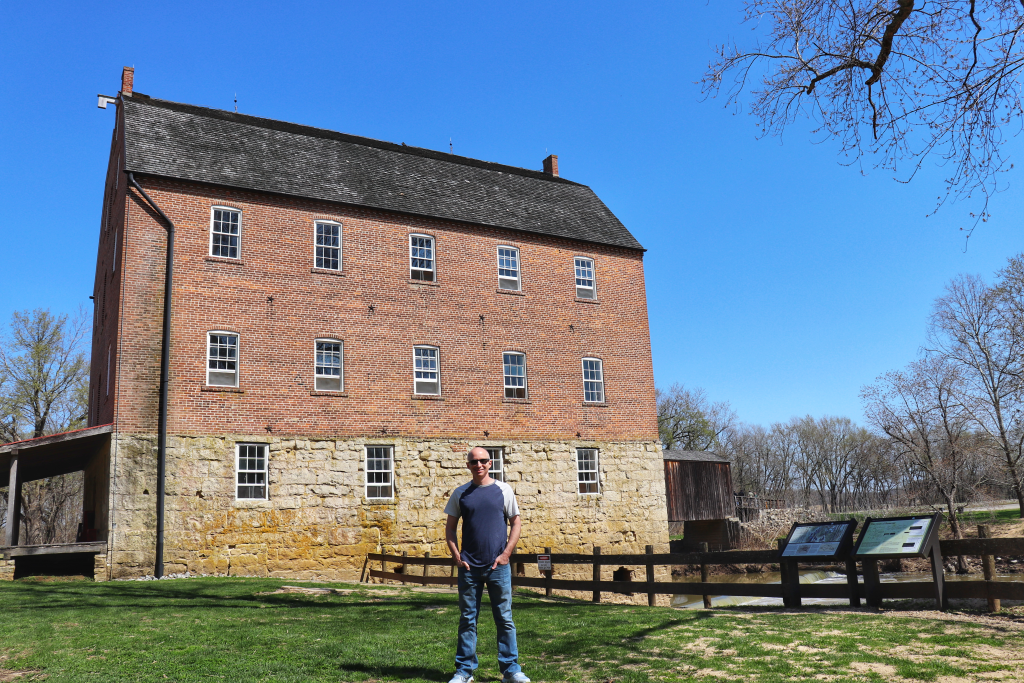 It's rare for a covered bridge and water-powered mill to sit side by side as it does which makes this attraction so unique. The inner workings of the mill are largely still intact. Signage clearly indicates the various bells and whistles that made this thing function. There's a special guest that lives on site you may bump into. A cat named "Flour" routinely greets visitors who step inside for a look.
Farmers would camp with their entire families near the mill while waiting to have their grain ground into meal and flour. These gatherings often became the social focus of an area. Bollinger Mill State Historic Site provides a glimpse into this 19th-century way of life.

Missouri State Parks
If you're planning a visit, there is no admission fee and the grounds have several picnic tables and benches. Beware that after a good rain, the grounds are likely to be muddy. I had to clean my shoes after taking some photographs from the other side of the bridge. Overall, it's a nice stop to spend a short amount of time between road trip destinations to stretch your legs or enjoy a scenic weekend drive.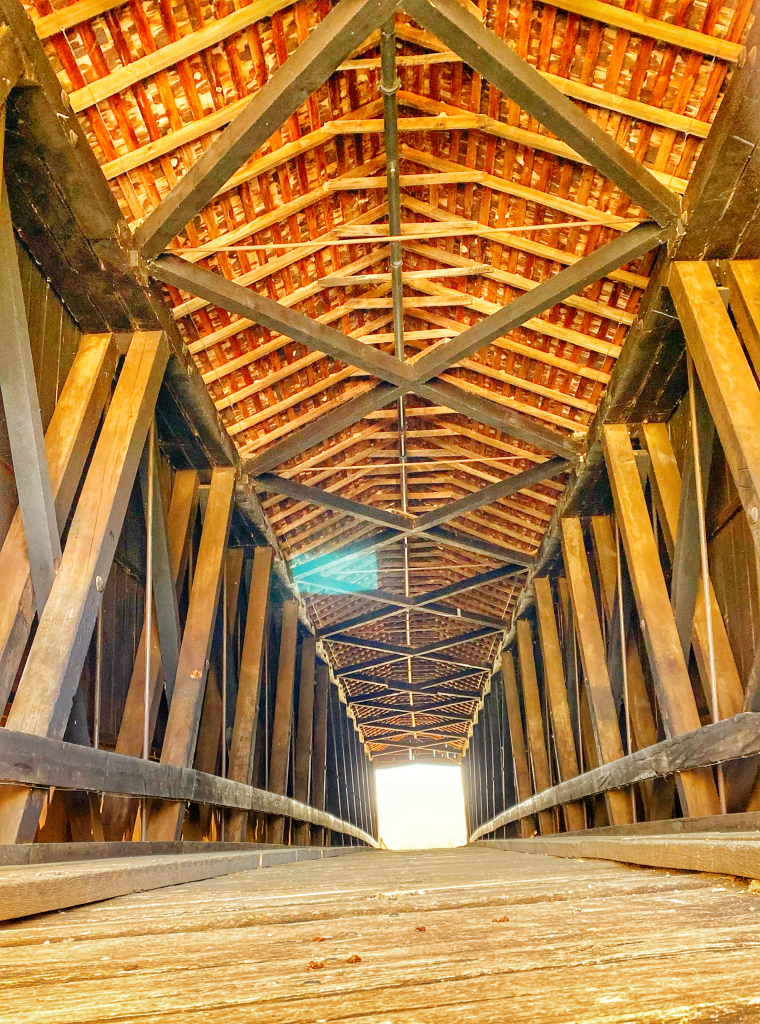 You can find out more information and operating hours on the state of Missouri's website: mostateparks.com