The rush is on for finding the perfect Christmas gifts for family and friends and I'd love to have you consider one or all of our great travel books!
The latest book is called Finding The American Dream – A Guided Tour of Places Where Americans Changed History. This is a really fun guide that will inspire you to always dream big! You'll also learn about lots of cool places that you can actually go and visit on your next road trip! Johnny Cash's childhood home, the school house where Tina Turner learned to sing, the Wright Brother's bicycle shop where the airplane was invented and nearly 70 more cool places! The book includes great photographs and of course – trivia questions in each chapter!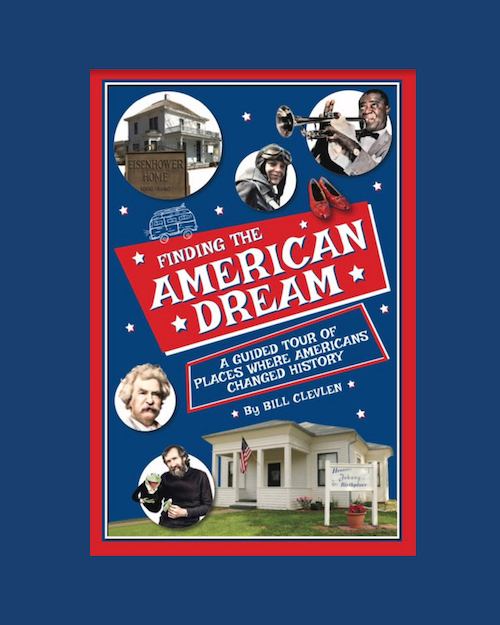 Over the summer, I wrote my first children's book – An American Road Trip For Kids. This book helps young children learn about 20 of our greatest American tourist attractions. Their significance is shared through fun poems (yes, I wrote them all!).
100 Things To Do in America Before You Die was my first book and to date, most successful. You may have seen it in museum gift shops, airports, etc. This is a great guide for someone who is new to full time travel or someone who needs some ideas to get started. There are 100 uniquely American experiences like riding a cable car in San Francisco, eating Thomas Jefferson Ice Cream at Mount Rushmore, or Taking A Ride Up To The Top Of The Gateway Arch.
Lastly, Driving Across America is a book of short stories about some of the travel experiences I've had since 2013. I share some personal stories as well as some of the people and places I've covered in my time as a travel writer.
Thanks for the consideration and happy holidays! All of the books are available right now in the online store and can be ordered, autographed, and sent in time for Christmas.