If you're like me – each Spring you turn your attention to the world of men's college basketball. "March Madness" is a tradition for many of us that don't usually follow the game during the regular season but get caught up in the excitement whether our bracket is busted or not.
As a kid, I distinctly recall my Dad shouting "practice shooting with your left hand!" as we used the backyard basketball hoop. I also remember our elderly next door neighbor reminding us not to break her windows with "air balls" that missed the back board. (I think my brother did manage to crack one of them.)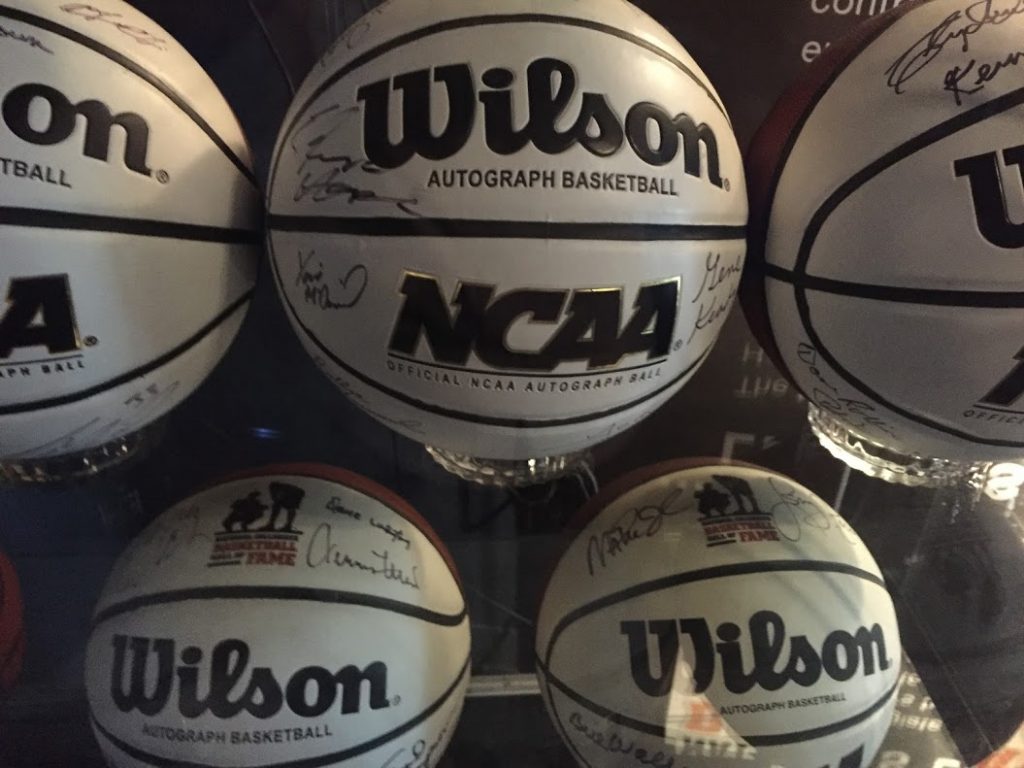 The College Basketball Experience in Kansas City, Missouri was a flash back to those old days of shooting hoops on the blacktop driveway. One thing that hasn't changed after all these years – I'm still horrible at basketball. (I also wasn't dressed for the occasion as I was in-between book signing events. They suggest you wear comfortable shoes and dress for lots of moving around!)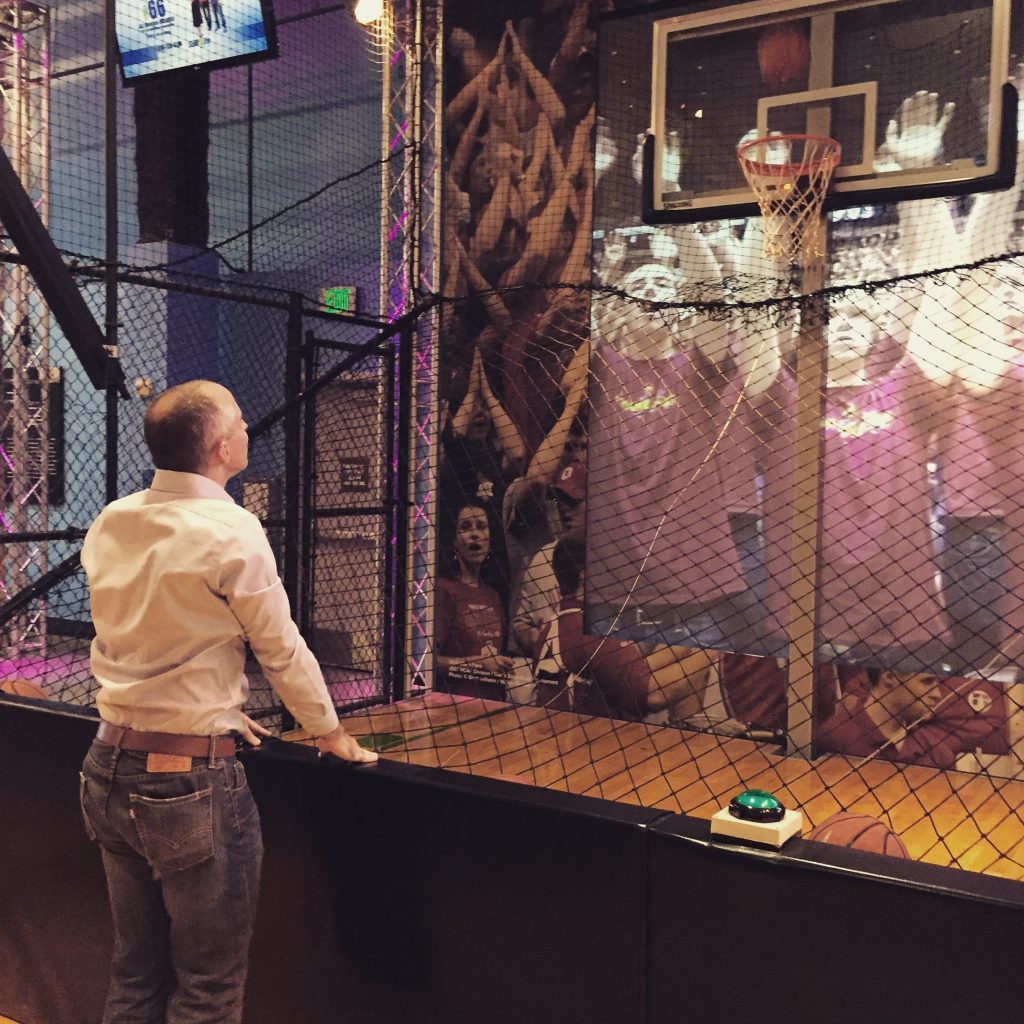 In addition to shooting layups, free throws and three point shots – you can test your passing skills and your "dribbling rhythm" on an interactive exhibit similar to those dancing games at the arcade. There's a full size basketball court where you can join a pick-up game or play with a group of friends or co-workers. If you aren't into working up a sweat, or didn't bring the right shoes – you can still enjoy the quiet side of the building and learn all about the history of the game and test your trivia skills.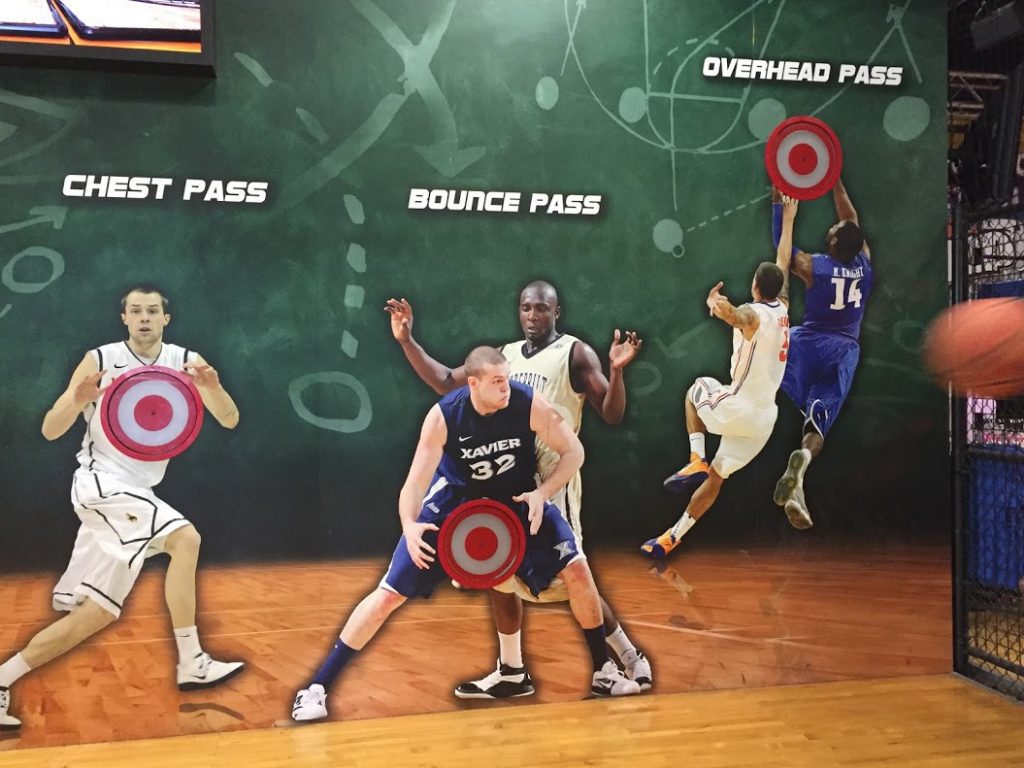 For a good laugh (or cry) be sure to check out how you rank compared to professional basketball players. If you dare – see how your shoe size and reach stack up against the giants of the game.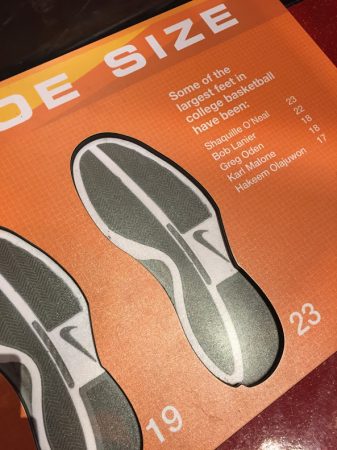 The College Basketball Experience is also home to the Men's College Basketball Hall of Fame.
To learn more, you can visit: https://collegebasketballexperience.com/