I've now experienced 26 of the nation's 50 state capitol cities.  My most recent: Columbia, South Carolina.  With its central location and easy distance from other popular destinations within the state, Columbia makes a great "home base" for road trippers that want to travel the entire region.
Unlike some capitol towns that are quiet or even vacant when lawmakers aren't in session – Columbia has a lot going on all year long.  Of course, it also doubles as a college town, which adds to the hip, southern vibe.  The University of South Carolina, the state's largest school, is based there.
I had a great visit to Columbia and here are some of the fun experiences I enjoyed!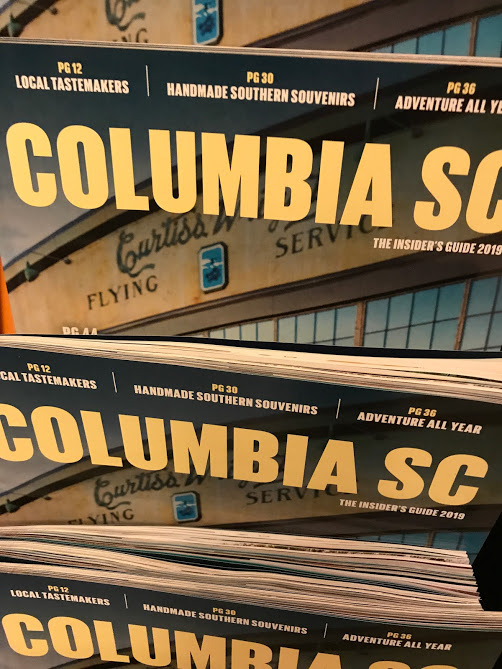 I'm always impressed when small or medium sized destinations have no shortage of fun, interesting places to eat.  It's all too easy to rely on bringing in the popular national chains – but having local flavor with creative, dedicated owners (and employees) is a much taller task.  Columbia has some great places to dine – and I was introduced to several of those spots.
Bourbon was one of our stops during my three day visit.  Located in one of the oldest buildings on Main Street, a short walk from the South Carolina State House, they specialize in Cajun-Creole and as the name would indicate – drinking.   It's cozy, friendly, and the crew is fun.
Another food stop on our tour included Spotted Salamander which is open for lunch and housed in what appeared to be a former residential street where homes have been turned into businesses.  Our waitress was the maybe the happiest person I've ever encountered.  The food was great.
If you like Italian cuisine – the lasagna at Za's On Devine is some of the best I've ever had. They specialize in brick oven pizza which is said to be fantastic but I'm glad I ordered what I did.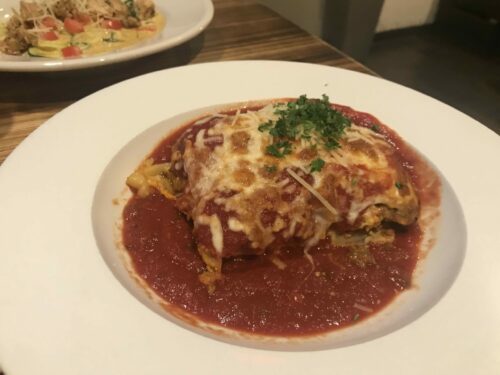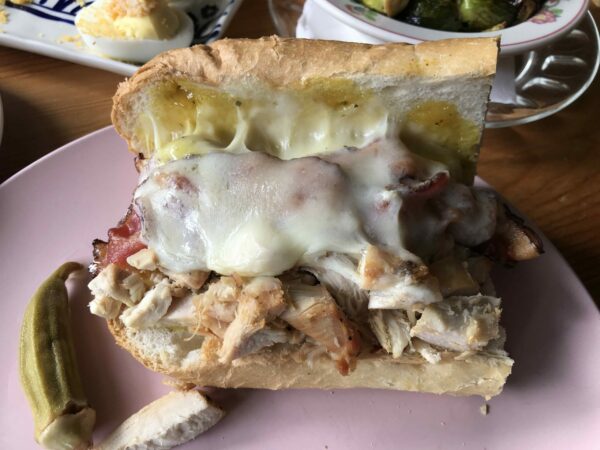 Can we talk about pimento cheese for a minute?  I admit I'm a pretty picky eater – so I'm hoping the locals will cut me some slack here.  But… forgive me I don't get it.  However, if you like it – rest assured it is EVERYWHERE in Columbia.  They even have their own "Pimento Cheese Passport" that details all of the places you can find it for sale or part of dishes in restaurants around town.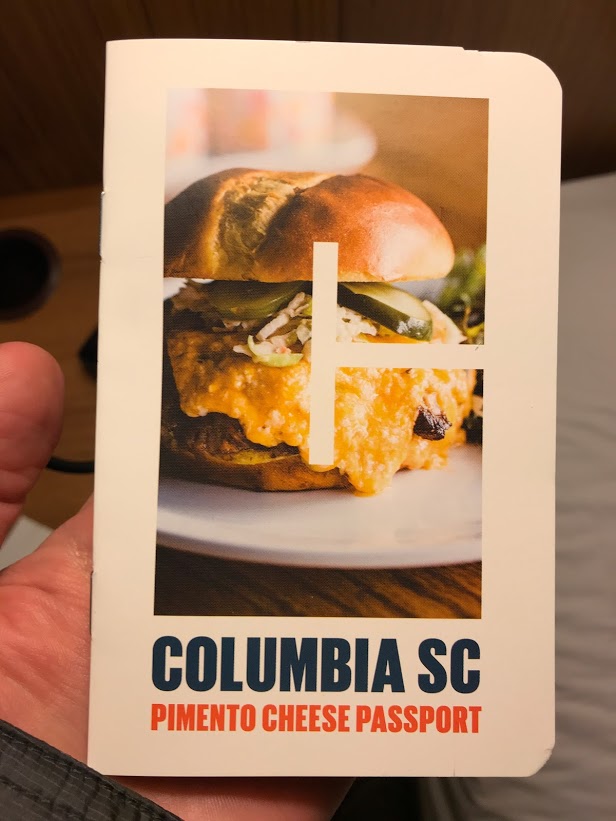 While you could probably spend an entire visit to Columbia just eating and exploring all of the different restaurants, you might want to take in a bit of history while you're in the state's capitol city.  A guided tour through the statehouse is a must for any visitor.  A good suggestion is to visit when the lawmakers are not in session to have better access and enjoy a more relaxed walkthrough.  You can take a guided tour with a docent, or walk around on your own after passing through a security checkpoint.
My guide was a former elementary school teacher named Kathy who was fantastic!  I even learned that South Carolina legislators actually start their gatherings in the House with a sword.  Who knew!?
After the tour, I had some extra time to walk around the grounds and take a few pictures outside.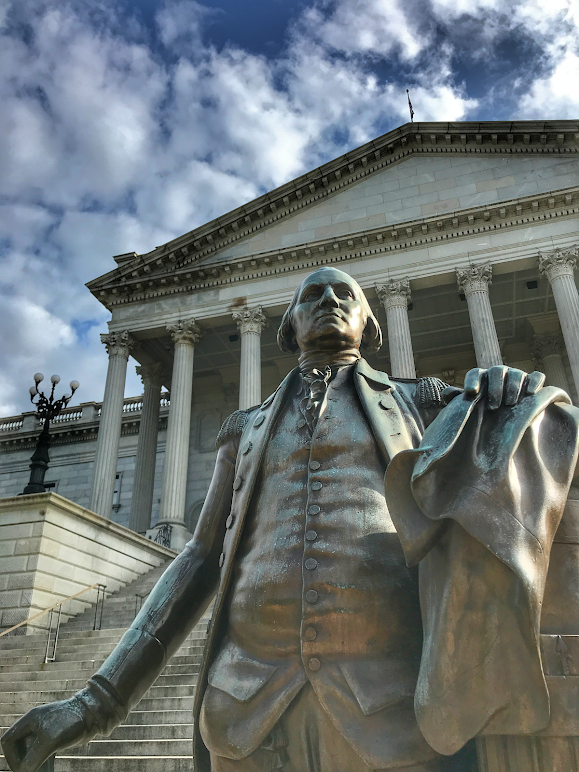 Another stop to consider if history is your thing: The South Carolina State Museum.  It's a massive warehouse that houses several museums in one.  If you look closely as you enter, you'll notice a giant telescope on the top floor that actually looks out through a retractable portion of the roof for viewing.  So cool!
The museum has lots of interesting displays about South Carolina's early days and a sprinkling of random rotating exhibits.  There's a giant shark hanging from the ceiling which seemed to attract attention from everyone that walked in.
They also have a 4-D movie theater if you have kids.  Those are always impressive.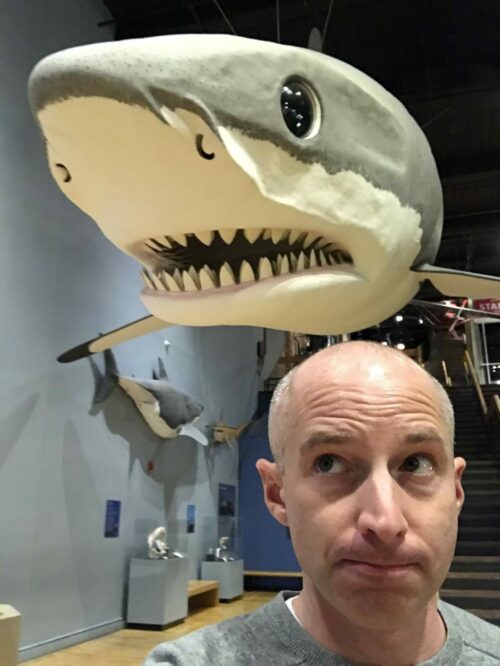 Downtown Columbia really is a nice, walkable place.  I quickly learned to ditch my car and just walk to places that weren't too far from my hotel, the Columbia Hyatt Place.   The Vista neighborhood was full of charm and local shops and spaces.  During my walks, I constantly spotted references to "Soda City".  I even asked my radio audience if they knew why this is a common nickname for the city of  Columbia.  Nobody seemed to know.
Turns out the old postal code for Columbia was COLA.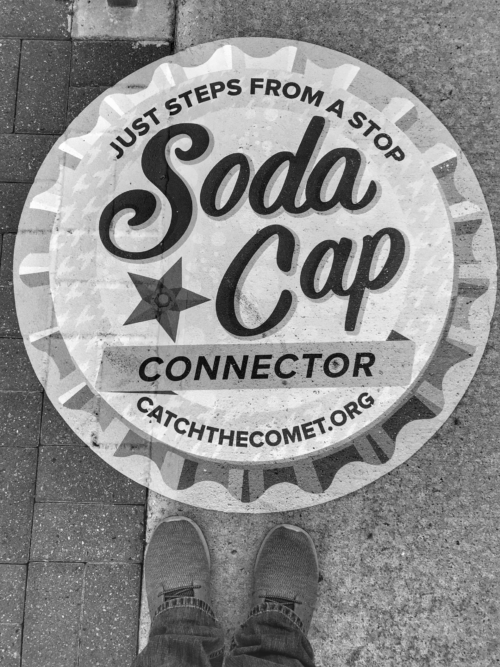 Of all the surprises waiting for me in Columbia, the biggest was probably that there is a National Park nearby.  I'm embarrassed that I didn't know South Carolina had a National Park at all.   Locals refer to it as "the swamp" and some didn't even seem to know about it's status.
According to its own description: "  Congaree National Park is the largest intact expanse of old growth bottomland hardwood forest remaining in the southeastern United States."  Don't feel bad if you don't really understand what all that means because I didn't either.  Essentially it's swampland but there's something mysterious and enchanting about it as you walk along a solid, accessible, hardwood boardwalk.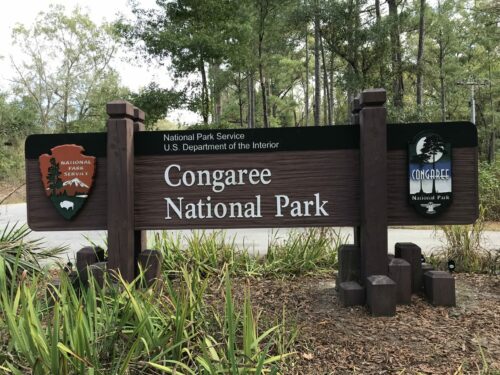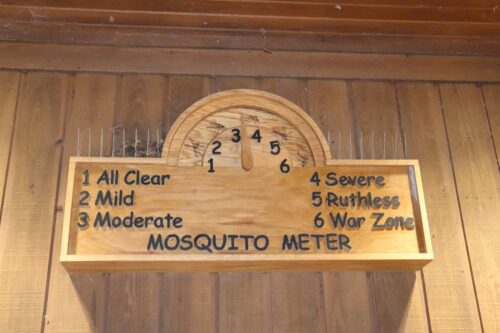 It was pleasant and mosquito free during my visit but that's not always the case.  In fact, during the summer its said to be downright awful with the heat and humidity.  There's even a humorous "mosquito meter" on the wall of the visitor center that depicts the amount of bites you might get during a routine walk around the park.  Without having to worry about the heat, it was nice to just soak in the scenery and look for wildlife, even some elusive species of birds that call this park home. One incredible sight was a pine tree that stretched 150 feet in the air.
The boardwalk itself is a flat 2.4 mile roundtrip.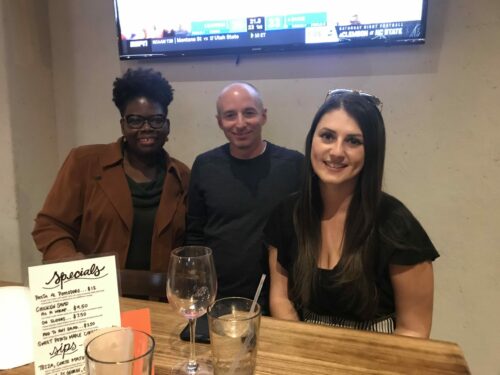 I had such a great time visiting Columbia and can't wait to swing through town again!  It's a great launchpad to other destinations within the state as well.  It would be a mistake to not include Columbia as part of your next road trip through South Carolina.
To learn more about visiting, check out: Experience Columbia SC