If you've followed my travels over the years, you probably know that I'm not much of an adventurous eater. Yet, I've still found plenty of food to get excited about during two separate visits to beautiful Door County, Wisconsin.
If you're planning your first visit to the area, you may not know that Door County is known for its abundance of all things cherry. The region produces more than ten million pounds of cherries each summer. As a result, local restaurants often include plenty of cherry-themed entrees, desserts or beverages.
On my most recent visit I discovered an incredible breakfast option at The White Gull Inn located in Fish Creek. Check out this french toast stuffed with cherries and Wisconsin cream cheese. It's topped with powdered sugar and locally produced syrup. (You have your choice of bacon or sausage on the side.) It was amazing! However, it was so rich that I could only manage to finish about two thirds of the plate. (I later discovered that you can request a "half order") I woke up early and managed to be the second person in line as they opened for breakfast at 7:30AM.
View this post on Instagram
Another discovery I made on this trip was some amazing cherry soda at Wild Tomato Pizza which has two locations. The menu claims it's homemade though I didn't really ask for any details. It came out of a fountain and it was really delicious. The restaurant also received some pretty good reviews online for their fried cheese curds so I gave them a try as well. Pretty good! Cheese curds are a staple of Wisconsin and locals are rightfully known to get snobby about demanding only the freshest!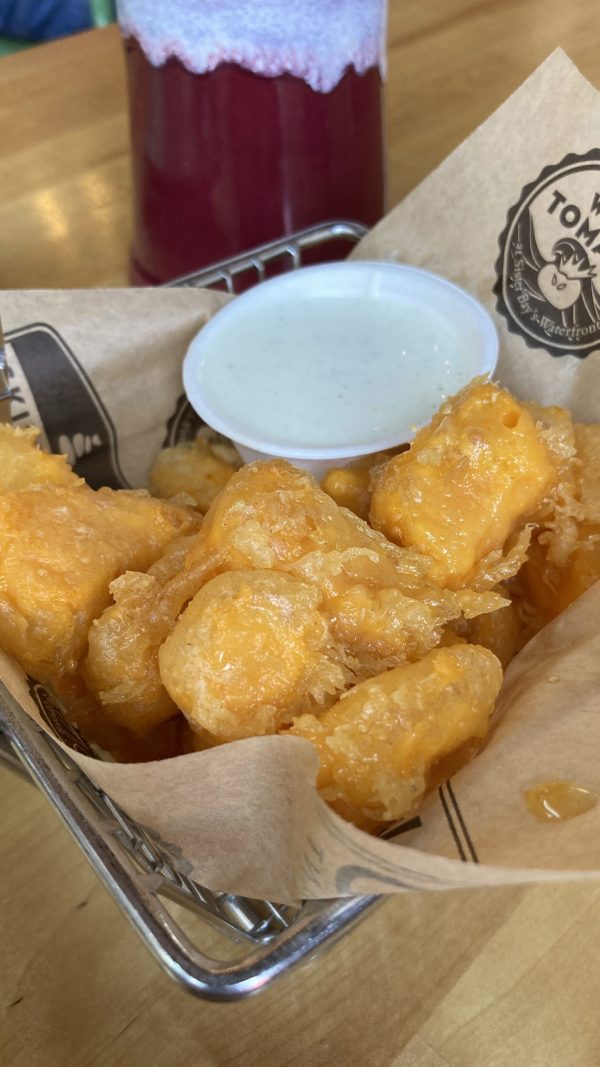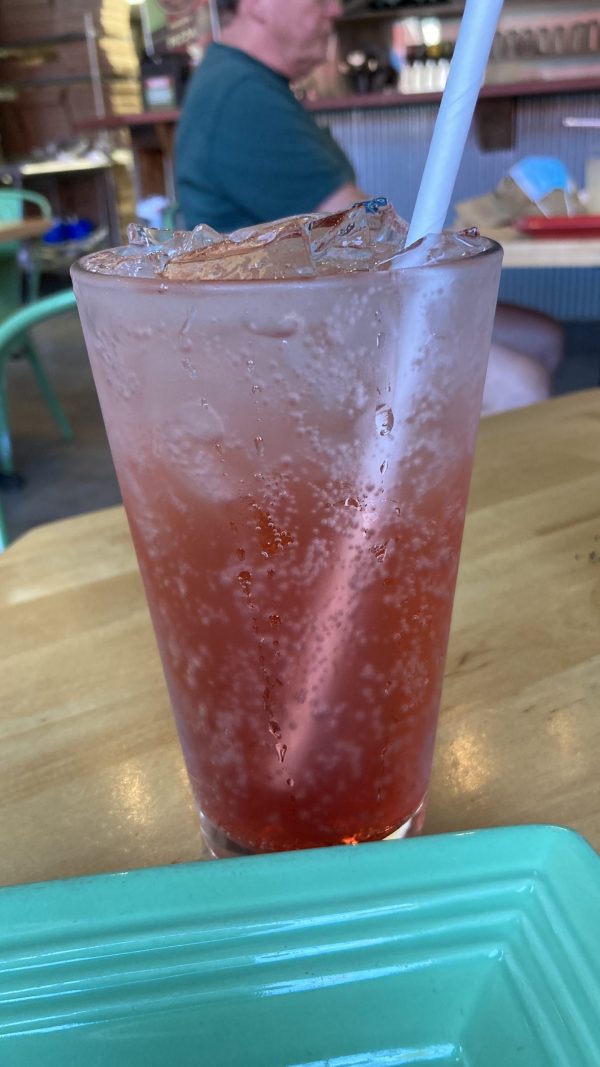 Another longstanding tradition in Door County are fish boils. These events are quite a production! You gather around a to see locally caught whitefish cooked in a large cast-iron kettle. The boiler ignites a large flame after the fish have cooked which causes a spillover. I do enjoy fish but I can't say that I loved eating whitefish. However, the entire spectacle is worth checking out at least once at one of Door County's restaurants.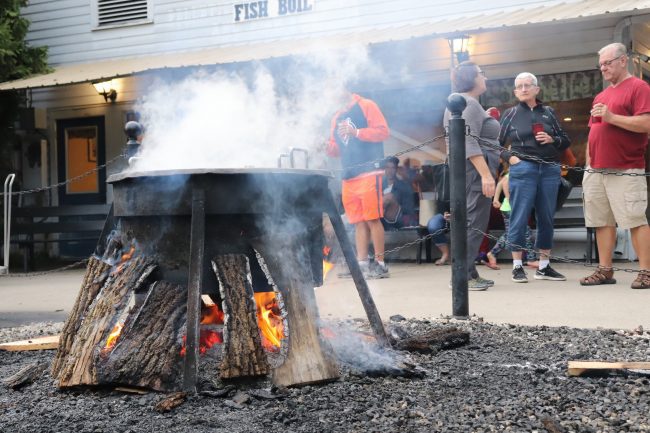 One thing I definitely enjoy is pancakes. The first time I went to Door County, I had the pleasure of dining at Al Johnson's – a local favorite that serves Swedish food. Swedish pancakes are square in shape and a bit thinner than normal pancakes. They are really good! Be sure to look up on the roof before you go inside. Al Johnson's signature trademark is having goats walk on the roof of the building.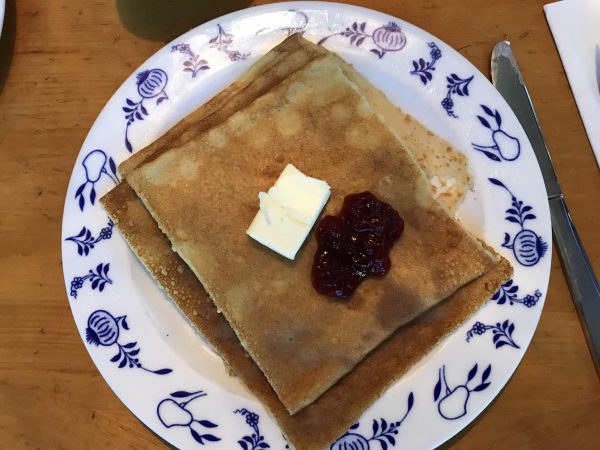 Another local favorite is Wilson's Restaurant & Ice Cream Parlor. I tried to grab a meal here on my most recent visit but the wait time was just too long. On my first visit to Door County, I enjoyed a great meal here and ice cream as well. They serve all-American staples as you might imagine and the decor inside is fun.
Door County also has upscale dining. And even though I'm not usually one for fancy meals but I decided to try out a place in Fish Creek called Alexander's. (Trip Advisor ranks it as the #1 spot for dinner in Fish Creek.) They require reservations and offer a nice menu of entrees. If you happen to be flying solo, you can have a seat at the bar. My meal (a salad and New York strip steak with potatoes and vegetables) wound up costing about $50.00 (including a tip) and I didn't order any alcohol.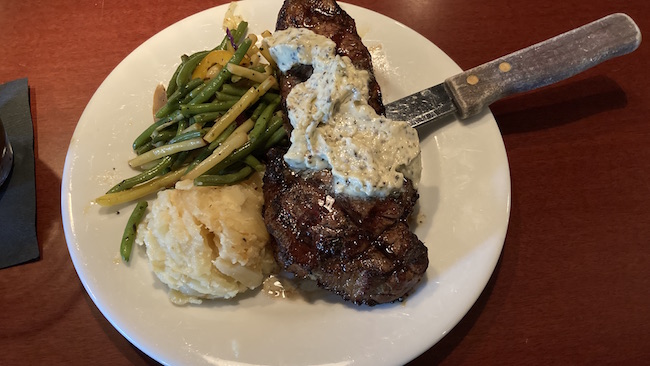 If a picky guy like me can find good stuff to eat, then you're definitely likely to find plenty of food you'll enjoy in Door County!
Destination Door County maintains a great list of restaurants available in Door County for you to choose from!