Helen is a small Georgia town located in the northern part of the state and best known for its Bavarian-style buildings and German influenced restaurants and festivals. And while it's unapologetically a "tourist" town – there are also plenty of opportunities to enjoy unique experiences and escape in the great outdoors.
I recently spent a couple of days at Unicoi State Park which is located about ten minutes from Helen's historic downtown and entertainment district. Having been impressed with several other Georgia state parks, I had been wanting to explore this one. So often, state parks just really miss the mark when it comes to lodging. But, not Georgia. They do it right. I loved my stay at Unicoi State Park Lodge as much as my other park visits in the state.
I was there in October so it was a bit chilly for any activities on the water. However, the fall colors made hiking around the water extra enjoyable. Some light rain and fog actually helped create some amazing photo opportunities that I'll share below.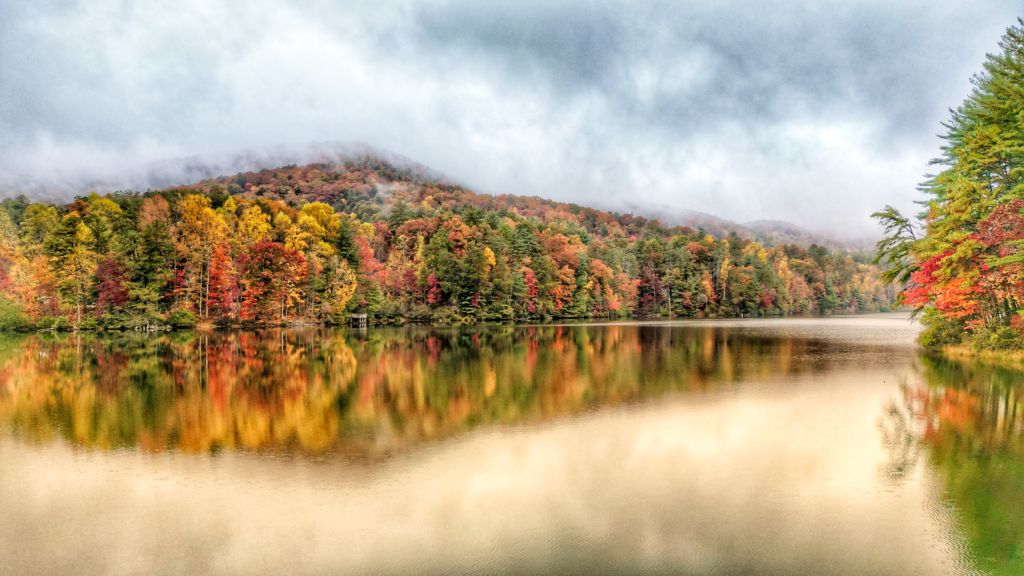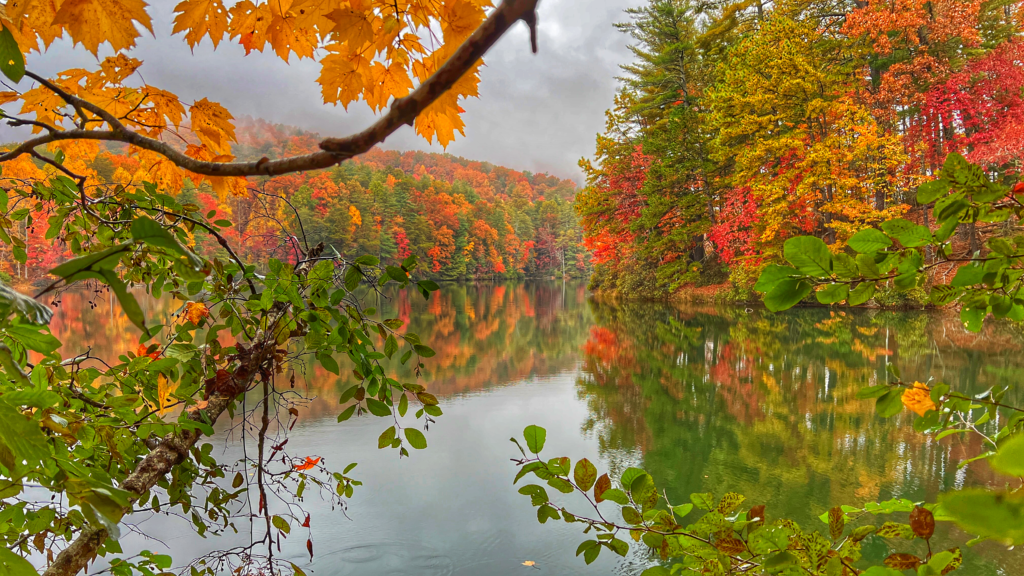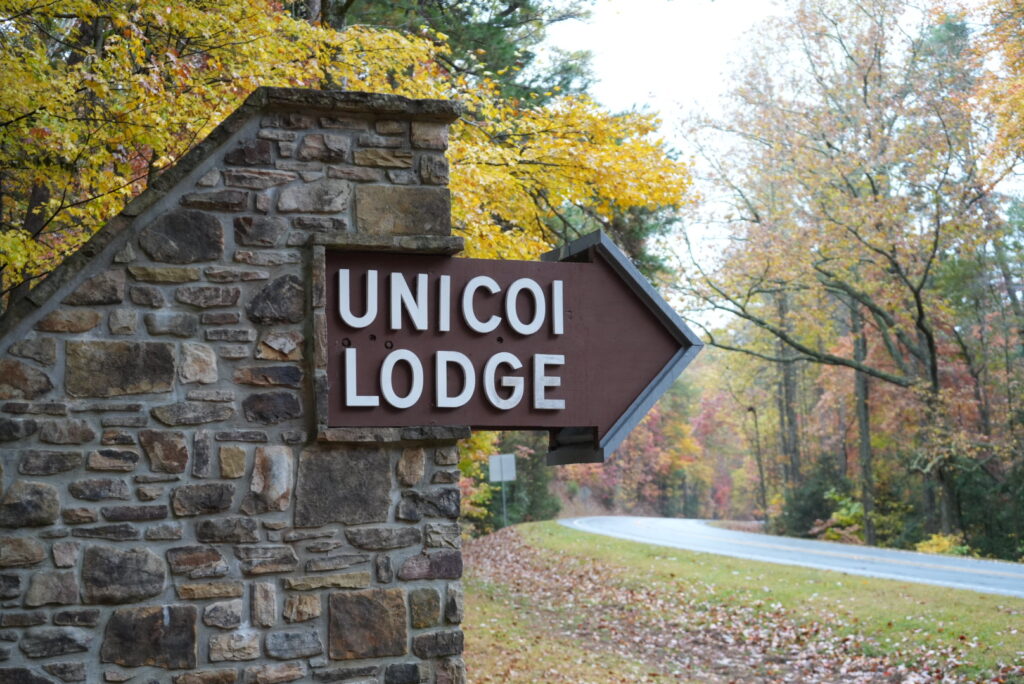 Even with some passing thunderstorms, Helen had attracted quite a few travelers downtown for its Oktoberfest celebrations. If drinking beer and chowing down on German grub isn't your thing – there is still plenty to do for a solo traveler or if you're road tripping with the entire family.
My personal favorite attraction in Helen was the Georgia Mountain Coaster. It' the first alpine coaster in the state (as of 2022) and just as much fun as the others I've been on in places like Pigeon Forge, Tennessee and Keystone, South Dakota. An alpine coaster is different from a roller coaster, using a pulley to bring your cart up the mountain and letting gravity bring you back down. Unlike a roller coaster – you have brakes at your disposal in case the ride gets a bit too fast for your liking. Here's a "point of view" video from my ride on the coaster.
It's fun walking around downtown Helen with all of the Bavarian-style signs, shops, and restaurants. There are lots of things to do in and around town including mini golf, axe throwing, escape rooms, go carts, horseback riding, water slides, zip lines and more. Helen's official tourism website has a full list of attractions and restaurants.
You'll find an abundance of shops selling sweet treats as well. I couldn't resist some chocolate covered pretzels. There's a popular roadside stand between downtown and the state park that sells boiled peanuts if that's your thing.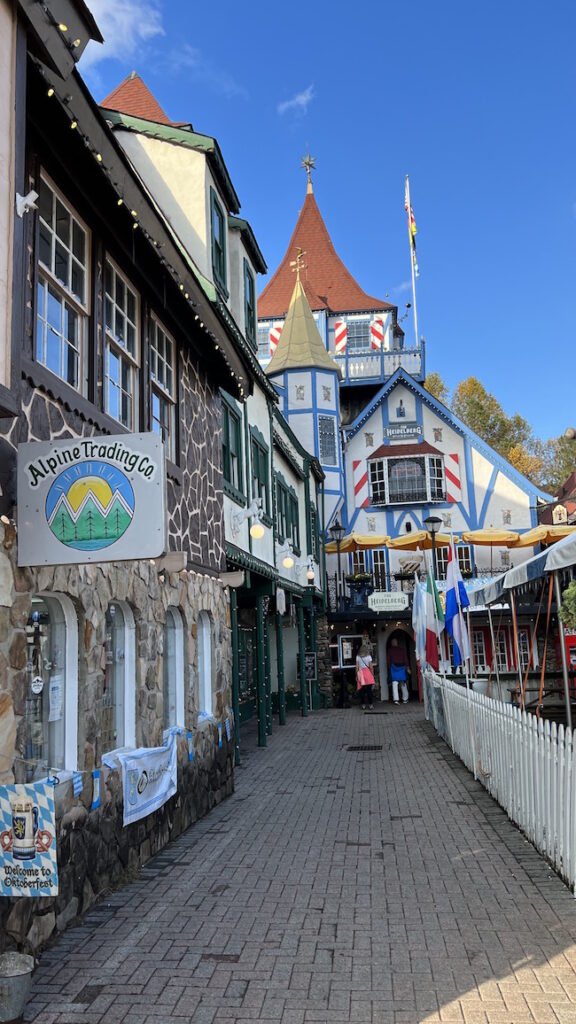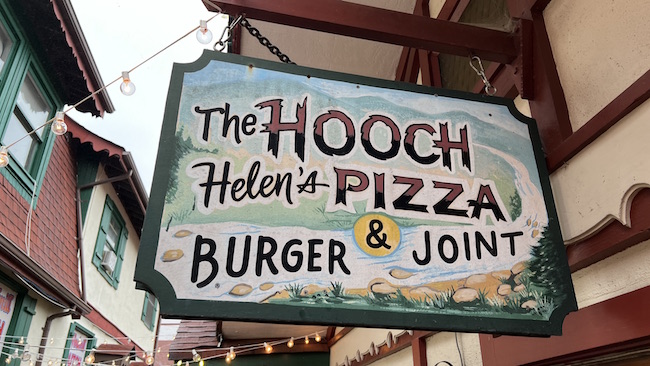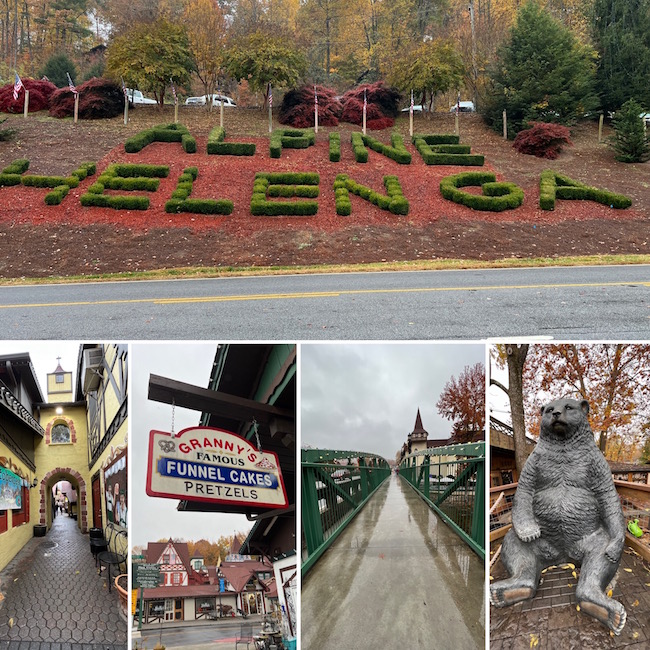 Just outside of Helen, there are many other things to keep you and the family entertained! Anna Ruby Falls is one of the most popular waterfalls in the region and is a pretty easy hike to get there. It's a completely paved pathway with park benches along the trail if you need to rest.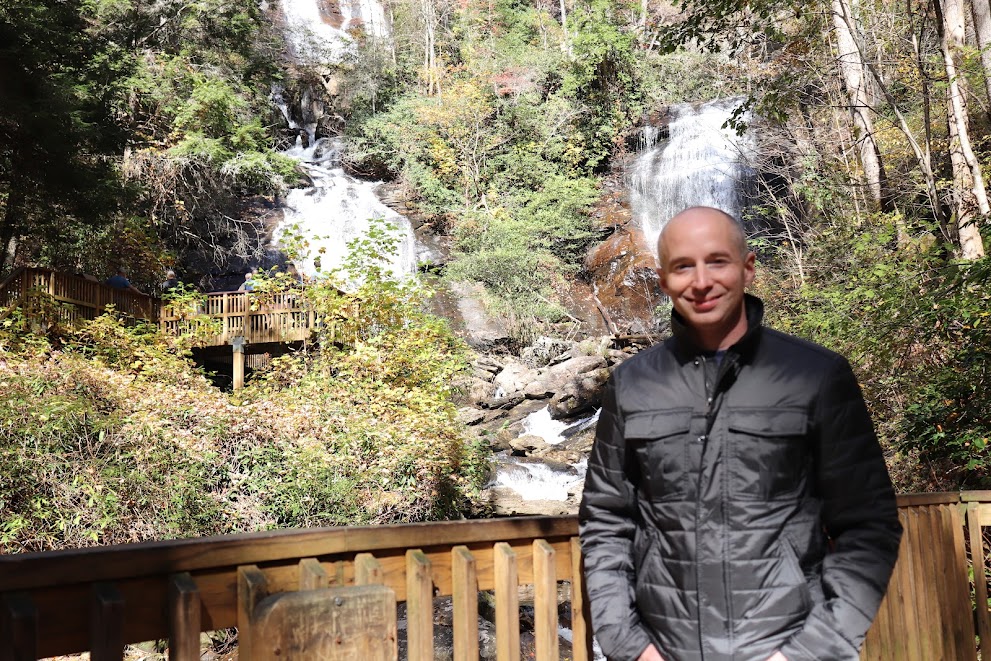 Another interesting, or quirky, attraction just a short drive from Helen is the Babyland General Hospital in Cleveland, Georgia. If you had a Cabbage Patch Kid doll when you were a child – you'll appreciate this place. It's a little bit over the top, but it's definitely amusing. You can even watch as they give birth to new Cabbage Patch dolls. (I'm not joking. It's pretty funny.) There's also a museum that has some of the early dolls and other memorabilia. The shop inside has so many accessories that it's almost impossible to believe!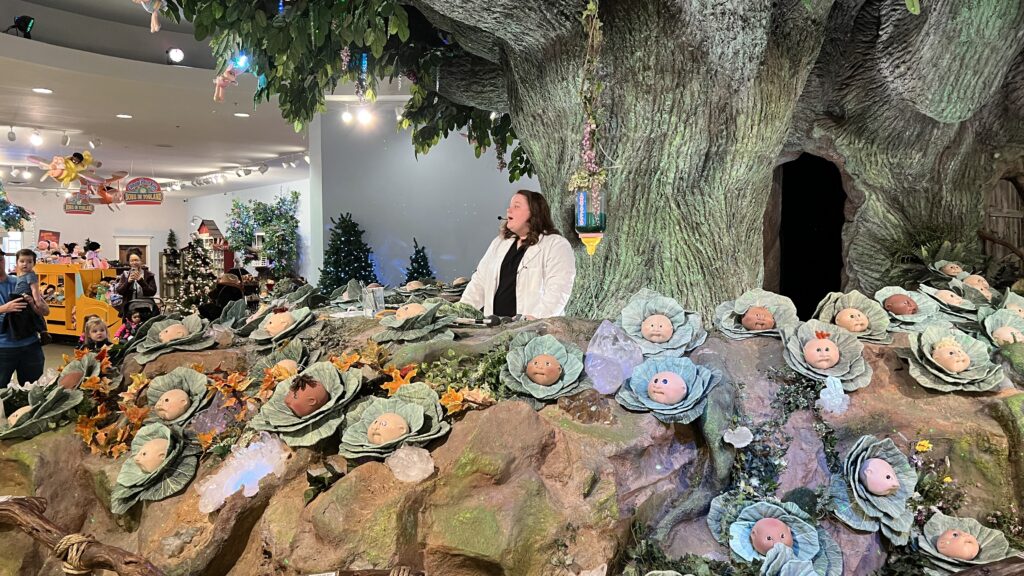 No matter what you decide to do while you're visiting Helen, Unicoi State Park lodge makes for an excellent home base to explore nature as well as the attractions in town.
For more on lodging at Unicoi State Park, you can check availability on their website.