Eddie Kendrick was best known as the falsetto sound of the legendary Motown group – The Temptations. His easy listening voice was front and center on several of the group's big hit songs. Those classic tunes included: "The Way You Do The Things You Do", "Get Ready", and "Just My Imagination" – all of which featured Kendrick.
In his younger days, Kendrick performed around Birmingham including in a local church choir. He'd later move to Ohio, then Michigan where he would eventually meet Otis Williams and the band "The Elgins" in Detroit. (The Elgins changed their name to The Temptations on the same day they were signed to Motown.)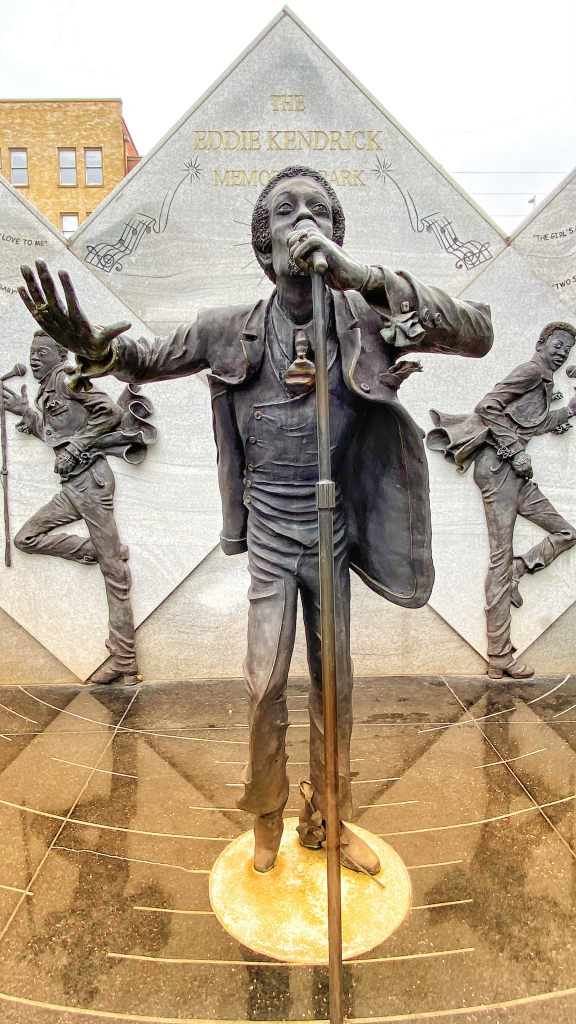 As a member of The Temptations, Kendrick arranged most of the group's vocals and even is credited with their wardrobe choices. His nickname was "corn" – short for cornbread, one of his favorite foods. He parted ways with The Temptations in 1970. After fame and fortune – Kendrick once again lived in Birmingham. He died in 1992 from lung cancer, a result of thirty years of chain-smoking.
This tribute and memorial includes a statue of Kendrick, leading the group in the their classic on-stage formation. It's located in downtown Birmingham in a quaint neighborhood park.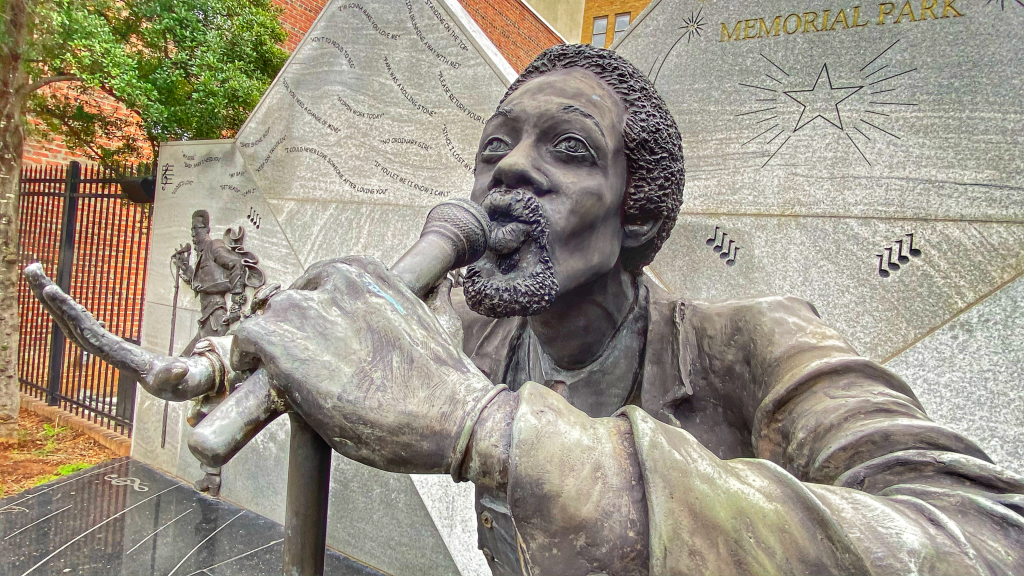 Tip: If you haven't seen the 1998 mini-series/documentary, The Temptations – it's definitely worth a watch.
The memorial park is located at: 1727 4th Avenue in Birmingham, Alabama.