One perk of my job is getting to experience some of the more bizarre places to lay your head after a day of traveling.  I'm often invited to stay at quirky, amusing, or even downright weird  overnight accommodations.   Thankfully – I've survived them all and always walk away with some sort of a story to share.
Take for example the weekend I slept in a both a grain silo and train caboose in the town of Decorah, Iowa.  While working on a story for Iowa's tourism office, I slept in both locations in the north eastern part of the state.  The caboose and silo are just a few yards apart and in the backyard of local businessman Jim Dotzenrod.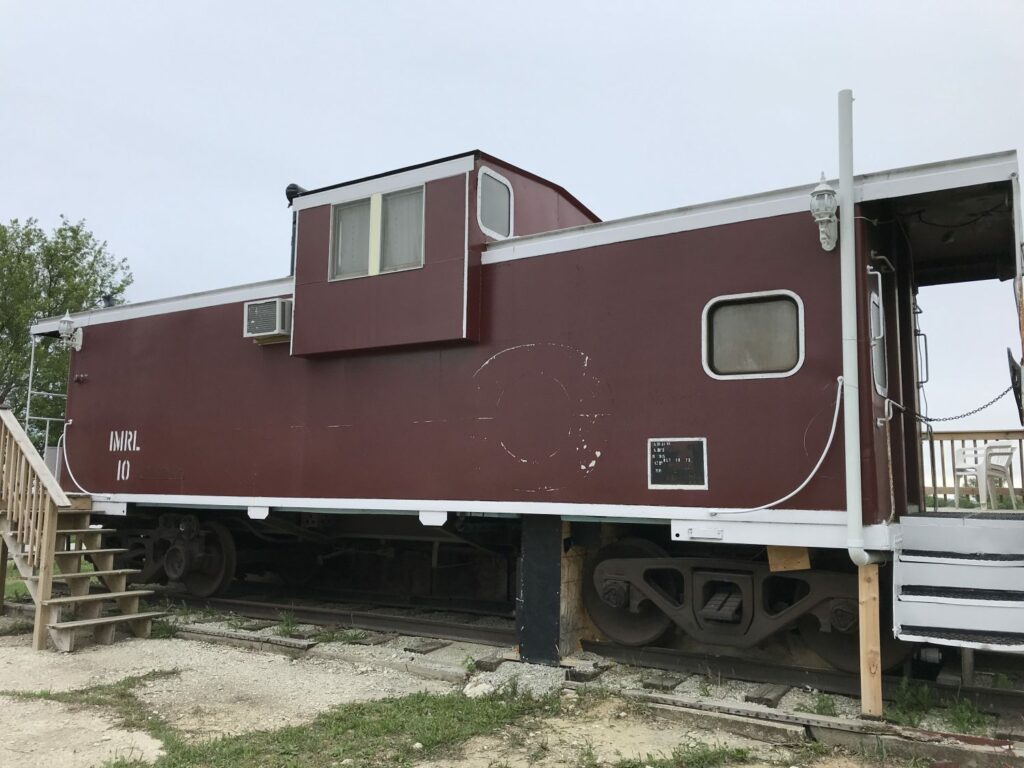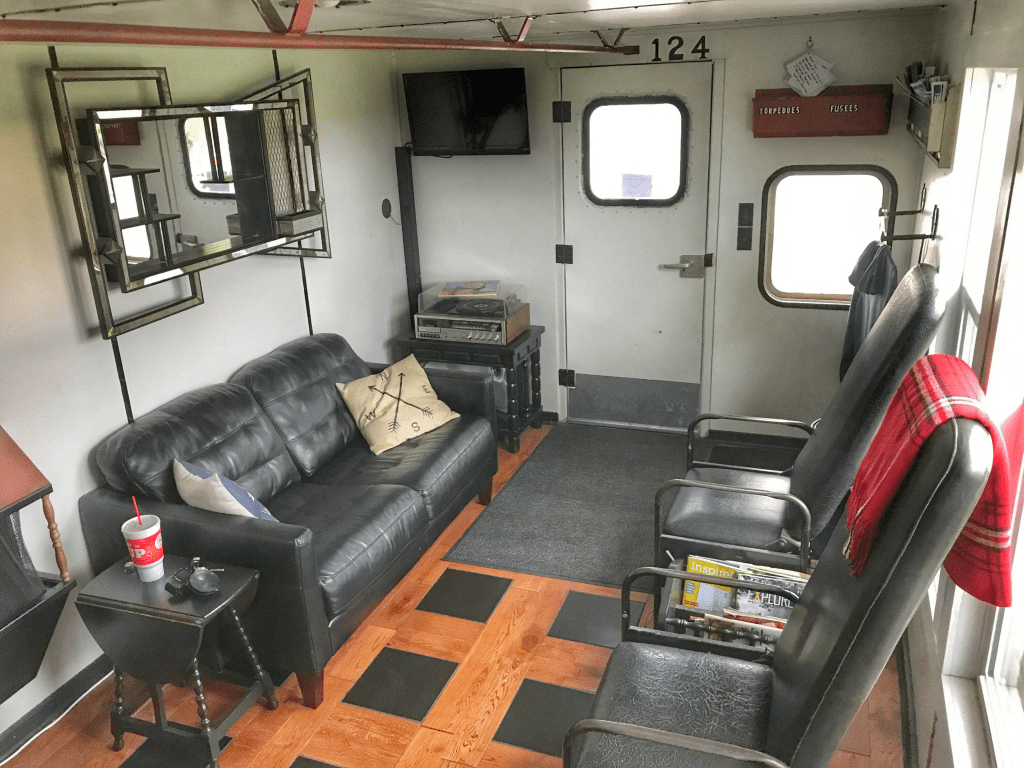 Both the caboose and silo have running water which includes a shower.  (However, only about 5 minutes of "hot" water).  The silo has a set of bunk beds while the caboose has one upper bed and a set of bunk beds on the lower level.  If you have more than two persons, the caboose is definitely the better option.
Another interesting spot in Iowa is the Hotel Grinnell.  An easy drive from Des Moines, Grinnell is a tiny town with a handful of boutique stores and an old-school movie theater.   While there's not much to see or do in town, the hotel may very well be in route to whatever destination you're heading to given its central location making the former school building an option for a place to rest.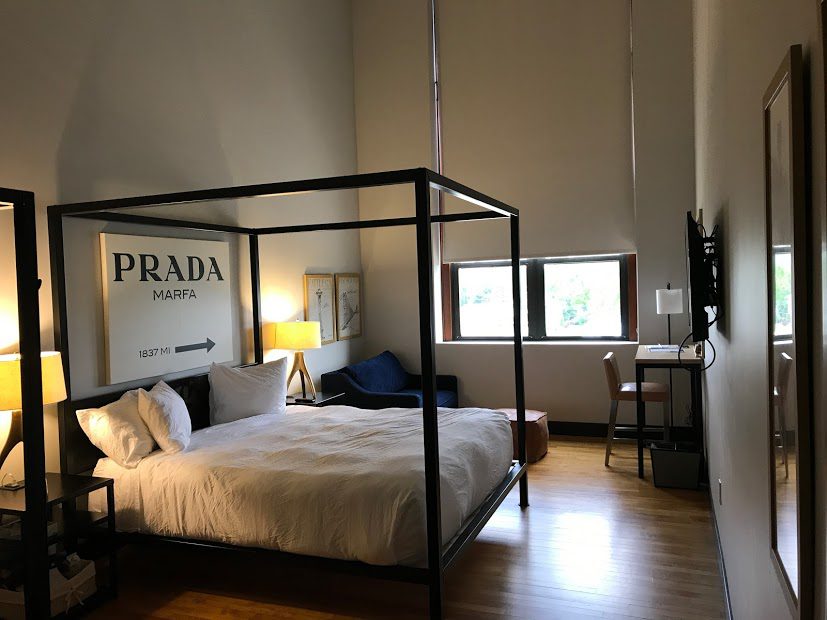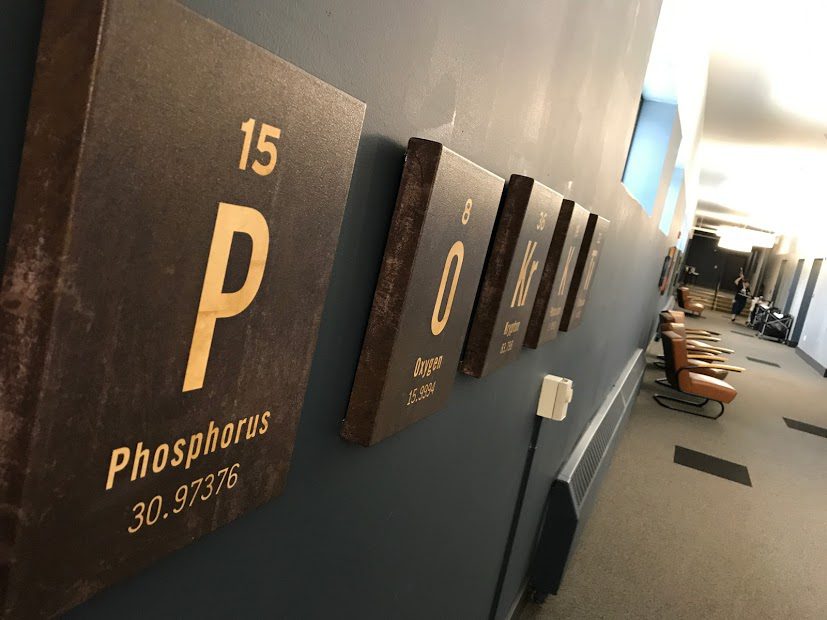 I stayed in one of the transformed classrooms.  Each has a different theme and decor that includes some throw back to its history as a school.  (My room had a chalk board. Remember those?)     The school auditorium is used as a private meeting venue and the cafeteria is you guessed it – a dining space.  There are bikes for guests to use – free of charge.  The hallways leading to the rooms still feel like you're heading from class to class which is kind of fun.
In St. Paul, Minnesota I recently stayed in a refurbished tugboat on the Mississippi River.  The Covington Inn Bed & Breakfast has four suites, each with their own bathroom and access to free WiFi.  There is a shared living room space with a sofa and tables for eating.  The roof of the tugboat is nice for gazing at the stars – weather permitting.  (It rained during pretty much my entire stay in St. Paul which was kind of a bummer.)
The bed was comfortable and the rooms were small but not cramped.  If you were looking to explore the area and not spending much time in your room (which is what usually happens when during road trips) this is a fun option.  The owner is a hoot.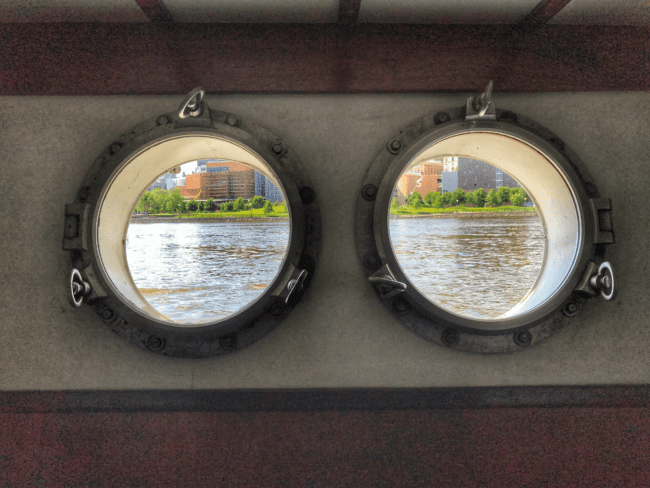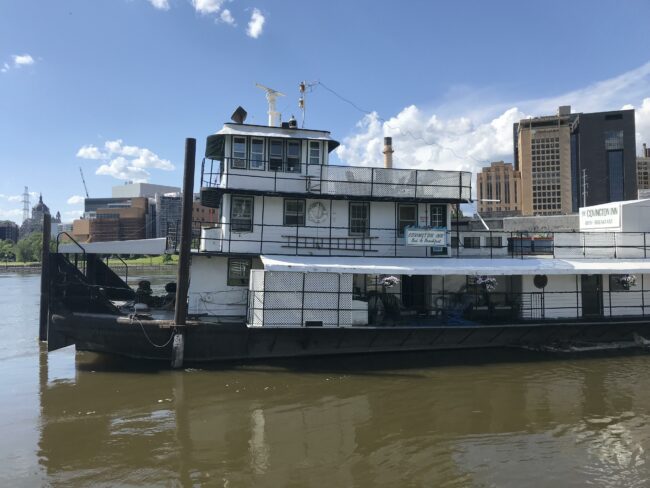 The place I get the most questions about is the Ten Acre Treehouse property near Quincy, Illinois.  Quincy is about two hours north of Saint Louis, Missouri and the rental property is about 30 minutes or so beyond that.  The owner is a really cool, former military guy that decided to build his own tree house.  He now has several properties within the "ten acres" that visitors can rent.
The main tree house is known as the Captain's Quarters and has a queen sized bed upstairs, along with an outdoor shower and compost toilet.  Downstairs there is a kitchen area, couch and a selection of DVD's.  Even the lighting inside is cool.  You could bring along some sleeping bags and really make it a fun outing for the entire family or a group of friends.  The guest book sitting on the coffee table was full of great "thank you" notes from previous visitors raving about the fun they had.
One thing to remember – depending on the time of the year, mosquitos can be a pain.  (Outside obviously)  Be sure to bring some repellant so you can enjoy the outdoors as well.  You can watch a quick video tour below.