It didn't take long to make new friends while visiting Port St. Joe, Florida. In fact, every place I stopped in Gulf County, whether it was on a beach, grabbing a bite to eat, or taking some photos – people smiled and said hello. I never really understood why they called it "the forgotten coast". It seems like most people would remember their visit here.
On the first night of my trip, I went to visit Peter's Pizzeria, a small but inviting restaurant situated on a corner that's tough to miss as you drive into town. I was greeted by Owner Peter Izzo, who I had spotted earlier on a local website as an award winning entrepreneur. Izzo, who is only 26 years old runs the successful pizzeria and will most likely be the one tossing the fresh dough and handing you a giant slice of pie.
"I'm gonna make you somethin' special" he yells over the counter in a thick New York accent. I'm so tempted to respond with "hey, you talkin' to me?" But, I've learned the hard way over the years that you never mess with the person that's preparing your food.
Izzo brings out a calzone that's apparently been both fried and baked – and oh yeah, it's the size of a football field. Okay, maybe not quite that big but it could have been four separate meals. I think it cost about $10.00. When I laugh about the size of my meal he says: "I know, I know. I keep trying to make them smaller but I can't. I make them with love." He also insists on taking a photo of me eating it.
The next night I met Chris Dearing who owns Cool Breeze Chicken & More. Mr. Dearing asked where I was from and we quickly started talking about our midwest roots. We both love the St. Louis Cardinals. As I'm waiting for my sandwich at the take out window, at least a dozen locals swing by to place an order – and both Chris and his wife know each one of them by name.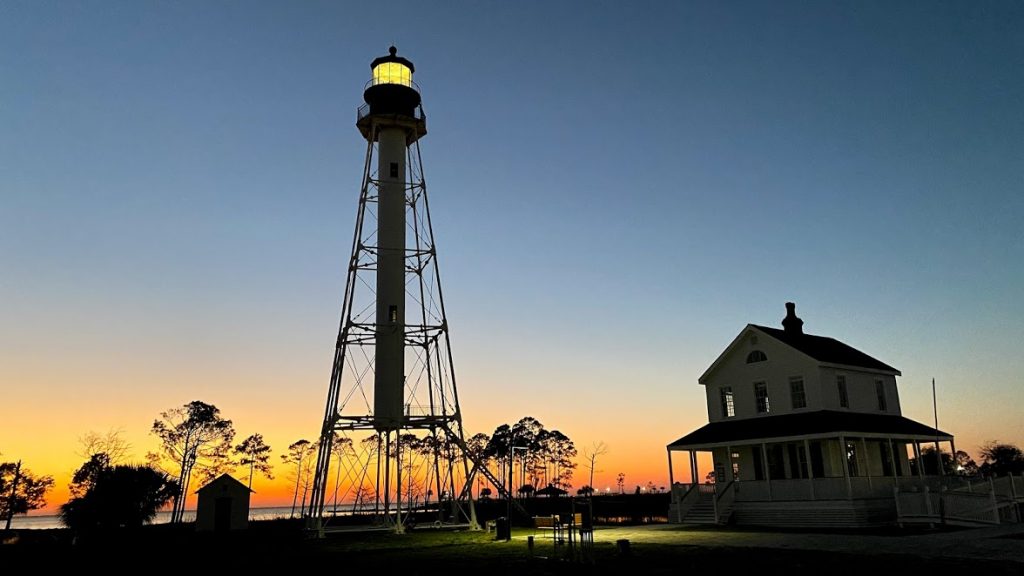 After a thunderstorm moved along and skies cleared up, I began to explore some of the area's notable sights. You can climb up inside the iconic Port St. Joe Lighthouse – which I did. There are locally owned shops and restaurants downtown to visit. A short drive from downtown is Weber's Donut Shop which is a must-see. The location is no bigger than than one of those freezers at the grocery store where they sell bags of ice. The cake donuts are terrific.
Of course you'll find beaches. The area is known for having beautiful sea shells that wash ashore on a frequent basis. Sea Turtles are often spotted here as well. Boating, fishing, swimming – you can take your pic of water based activities. Even on a chilly morning, I watched two people wind surfing – from the comfort of my heated vehicle.
The best part about visiting Gulf County are the beautiful parks. Even after enduring a destructive hurricane just two years ago, the area is bouncing back and picking up the pieces in a major way. Salinas Park was hosting a local pickleball tournament while I took a stroll along the peaceful nature trail. Each of the parks has something special and are perfect for taking a hike, looking at wildlife, or doing nothing but having a seat on a bench.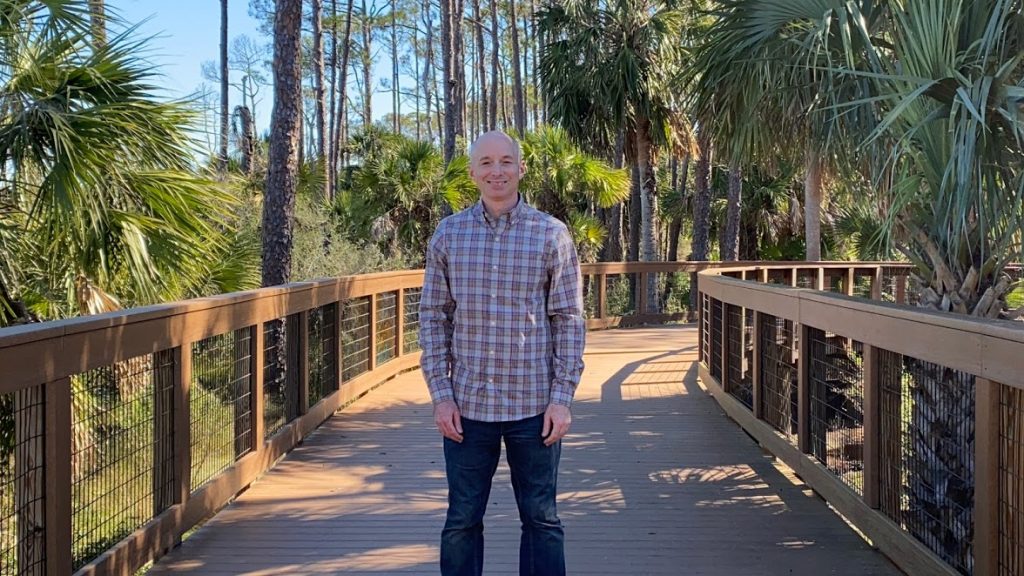 Dead Lakes And Honey
About 20 minutes north of Port St. Joe, you'll find Wewahitchka. (Don't worry, I can't pronounce it correctly either.) Here you'll find Smiley Honey, a popular stop for travelers to buy some locally produced Tupelo Honey. You can do a quick tasting or buy a bottle from their honor system set-up outside the building. In a small world twist, I met a kind employee who had just moved to the area from Missouri and knew of me from being on the radio in St. Louis.
Wewahitchka is also home to the Dead Lakes which are appealing to some and eerie to others. On a cloudy day, using my drone, I viewed the water and the tops of dead trees poking out in every direction. It would be a great setting for a horror film – but many people enjoy exploring on kayaks.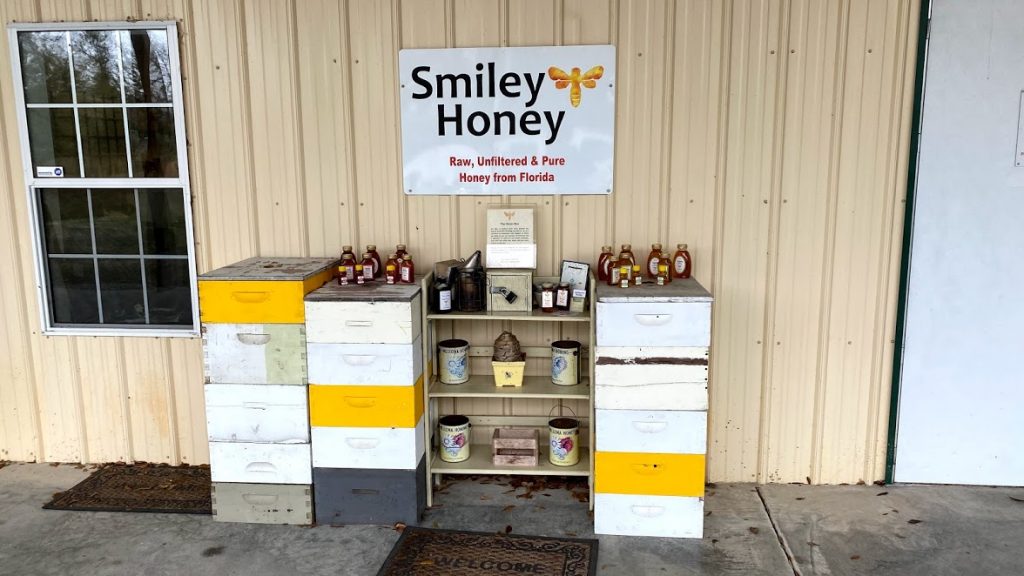 Gulf County is a great alternative to some of the busier destinations along the Florida panhandle. You're likely to feel welcome and will enjoy a slightly slower pace than some of the larger regions. Be sure to stop in the Visitors Center when you first arrive and grab a guide to the parks and local businesses.
To learn more about Gulf County and its communities visit: https://www.visitgulf.com/
Check out this video with some highlights from my visit: