If Disney created a theme park for retired adults – it might look a lot like Sun City, Arizona.
When Del Webb opened the first model homes here in 1960 – the vision was a utopia for retired Americans looking to have an active lifestyle with low costs and an abundance of things to do, in warm weather year-round.
He nailed it.
Today about 40,000 people over the age of 55 call Sun City home.  They come from all over the world to live in what many call a 'hidden treasure". There are no schools.  Crime is light.  Taxes are low.  There's virtually zero traffic after 6pm – except the occasional golf cart racing home after a day of swimming, fishing or tennis.
However, this isn't your typical "retirement community".  A promotional video on display at the Sun City Museum tells the tale of a retired man looking for things to do, new friends and desperate to escape yard work and winter weather.  The film was shown in movie theaters across the country when Sun City was first established.  The museum exhibits proudly claim that more than 100,000 people arrived at the beginning to see what it was all about.  As the character in the film finds out – he doesn't want to leave.
I didn't want to leave either – but I arrived twenty years too soon.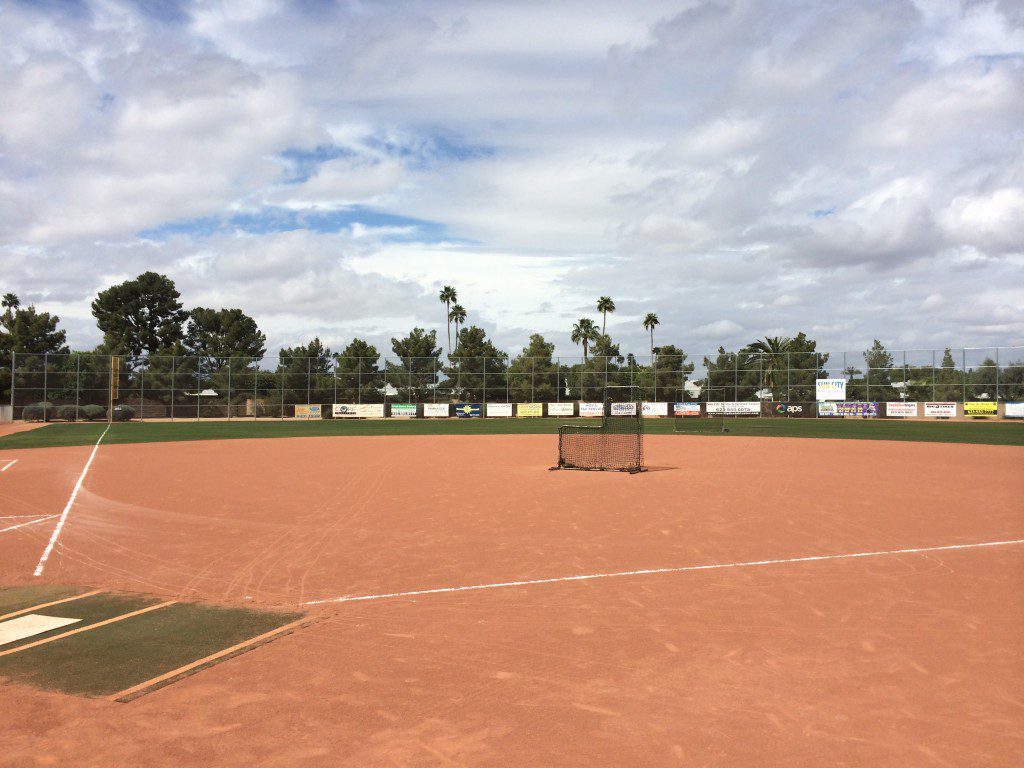 I had the opportunity to visit Sun City for a couple of days in February when people in my home town in Missouri were dealing with a massive snow and ice storm.   Aside from seeing dozens of photos of snow falling in Saint Louis on Facebook – it was tough to notice (or care) as I sat pool side in a short sleeved shirt.
The weather is a big reason this community thrives – it's rarely too cold to do things outside.  Rain is only occasional. Extreme heat in the late Summer just forces folks to get out early and enjoy the day.
Quite honestly – I had no intention of writing about my visit to Sun City but to say I was blown away would be a complete understatement.   Most impressive were the seven community centers that have everything from bowling alleys to rooms of ping pong tables and fitness rooms.   Swimming pools, mini golf courses, Pickleball courts (including a brand new "Pickleball Dome") and bocce ball facilities just scratch the surface.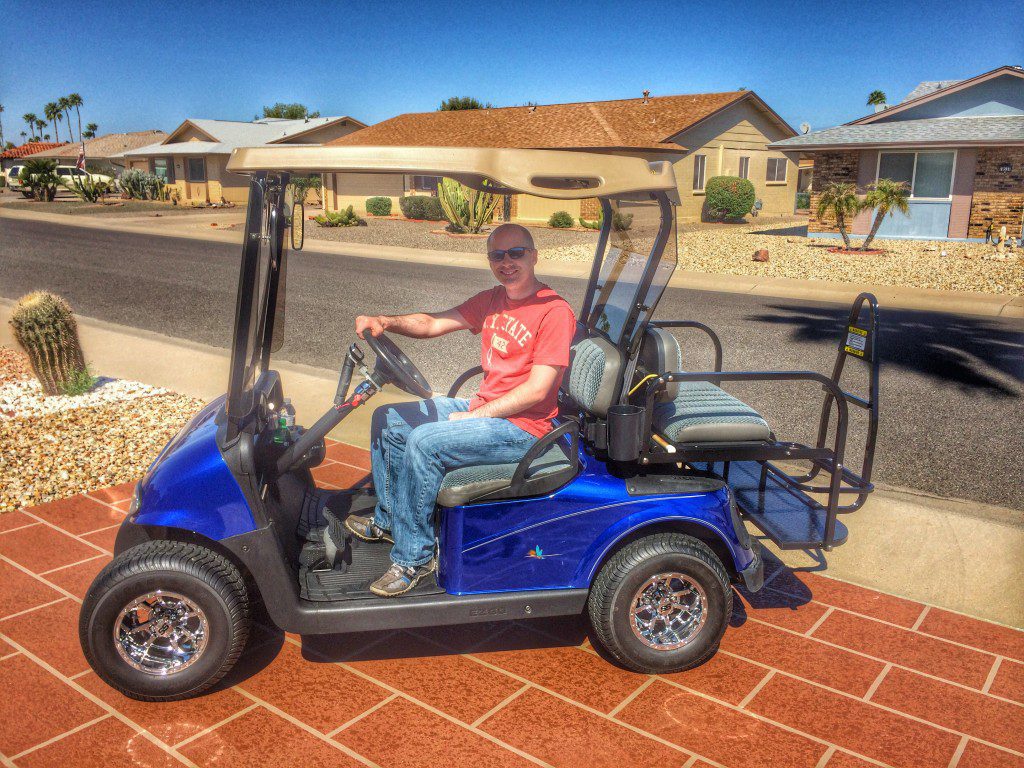 Nobody Is Bored Unless They Want To Be.
According to Joelyn Higgins, Marketing Coordinator of the Recreation Centers of Sun City – there are 130 recongized clubs for people with just about any sort of interest you can think of.  Calligraphy, wood working, painting, jewelry, knitting, leathercraft, stained glass, metal, ceramics and quilting for starters.   The participation fees are perhaps the greatest value in town – the wood shop for example costs $15 a year for use of a massive room full of the latest wood working machines and tools.   (Think high school shop class on steroids.)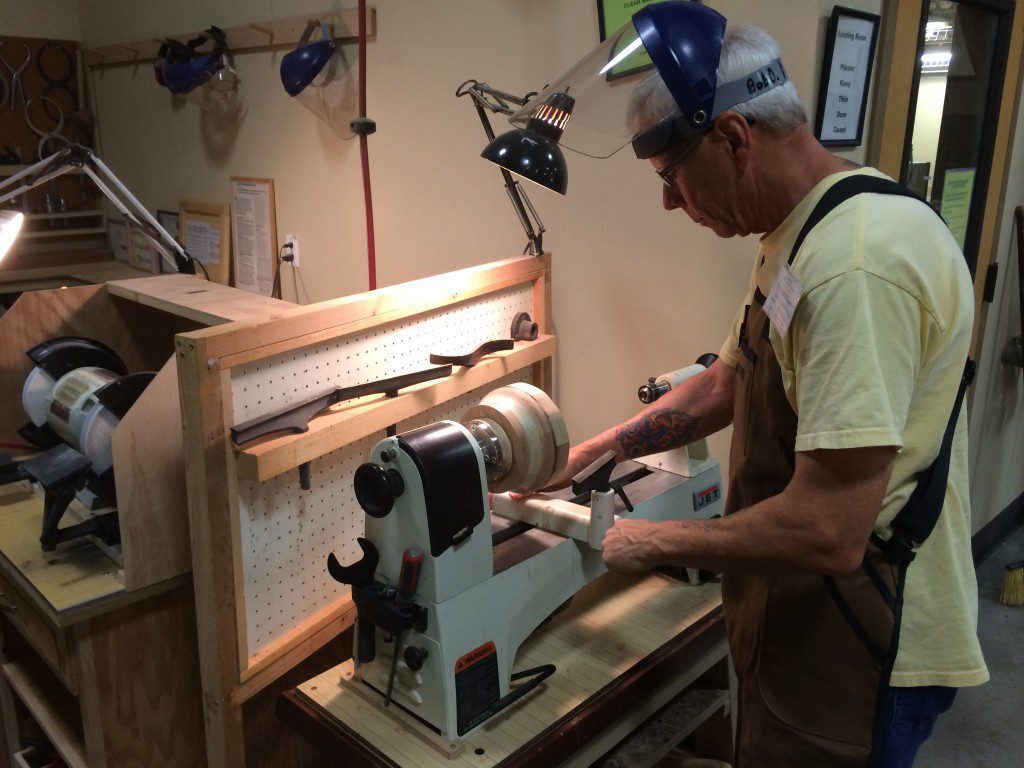 A "Sun Bowl" outdoor concert venue provides top quality live entertainment for as many as 7,000 people – for free on Sunday nights.
Other activities include soft ball, racquetball, billiards, aerobics, various card clubs, a model railroad club, shuffleboard, photography, lawn bowling, fishing and basketball.
Show Me The Money
What makes Sun City more than just another retirement community – its impressive financial history and zero debt policy.  The board of directors (there is no Mayor) pays cash for everything it purchases.  An incredible feat considering everything in town looks like it's in mint condition.   It's a team effort of residents taking great care of their community and the city fixing things immediately and upgrading when needed.   Curb appeal is important to attract future residents to Sun City.
So how do they do it?  For starters, to become a resident you must pay a one-time $3,000 fee when you purchase property within the city limits.  That money goes into a fund for construction and upgrades of  facilities. The cost to use any of the seven community centers including the public golf courses is about $500 annually per household.   There are additional fees for certain clubs or workshops – but as referenced above – they are incredibly low.
Sun Views – a local newspaper – shares a transparent financial report of the current city expenditures and revenue stream.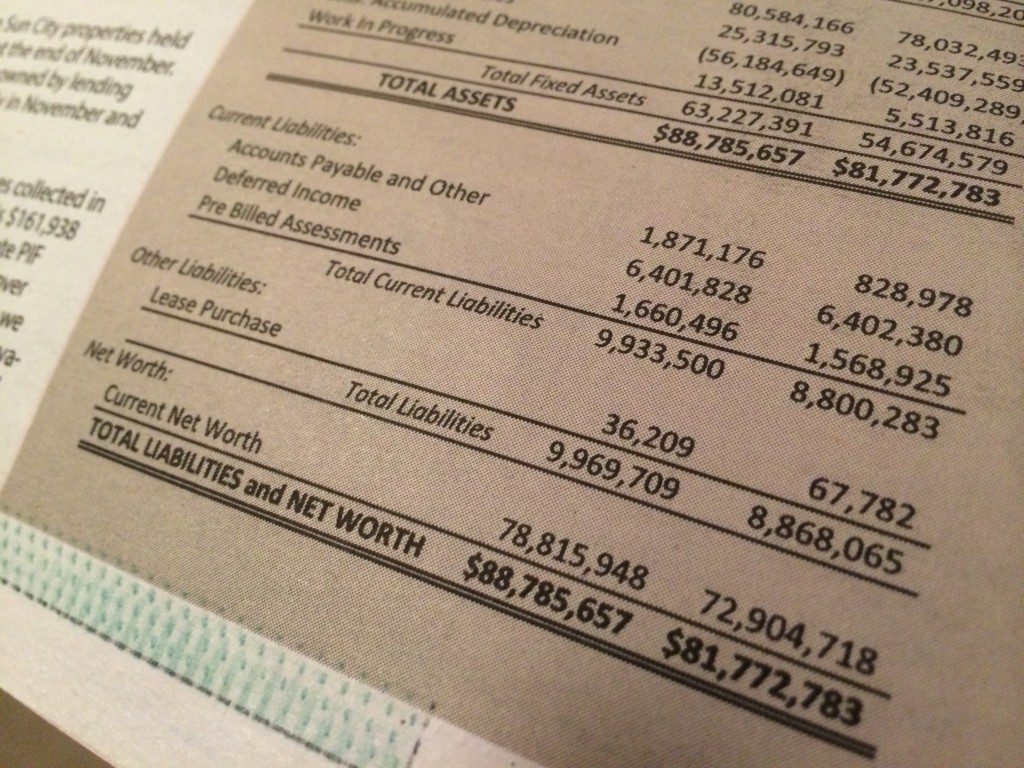 Listen to my interview with Rich Hoffer – a member of the Board of Directors for Sun City, Arizona as talk about my experience in Sun City on Bill On The Road
Sun City: Savvy & Classy
As if it's not nice enough that cars aren't allowed to park on the street (for longer than 72 hours) trash cans are hidden as well.  In many of the Sun City homes – metal trash containers hide underground in the resident's front yard.  A simple tap of the foot causes the can to rise up so trash collectors can grab the waste – twice a week.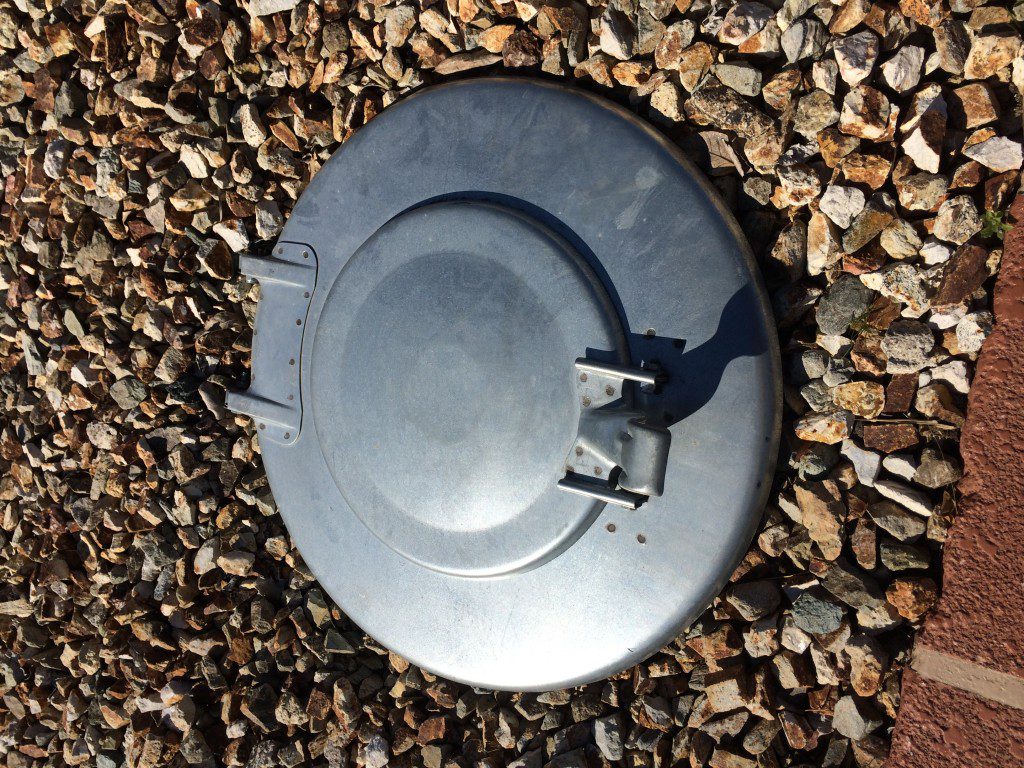 Covered parking at recreation centers can be found with solar panels lining the roof – creating and saving energy to power the buildings utilizing the overwhelming days of sunshine during the year.  The lower energy costs keep taxes and fees low.
A short drive around town would assume that Sun City is full of wealthy or largely upper middle class residents.  Fact is that the income levels range from those only collecting social security or small pensions to those who earned millions in their working days.  Properties range from small apartments and condos to large homes near man made lakes or golf courses.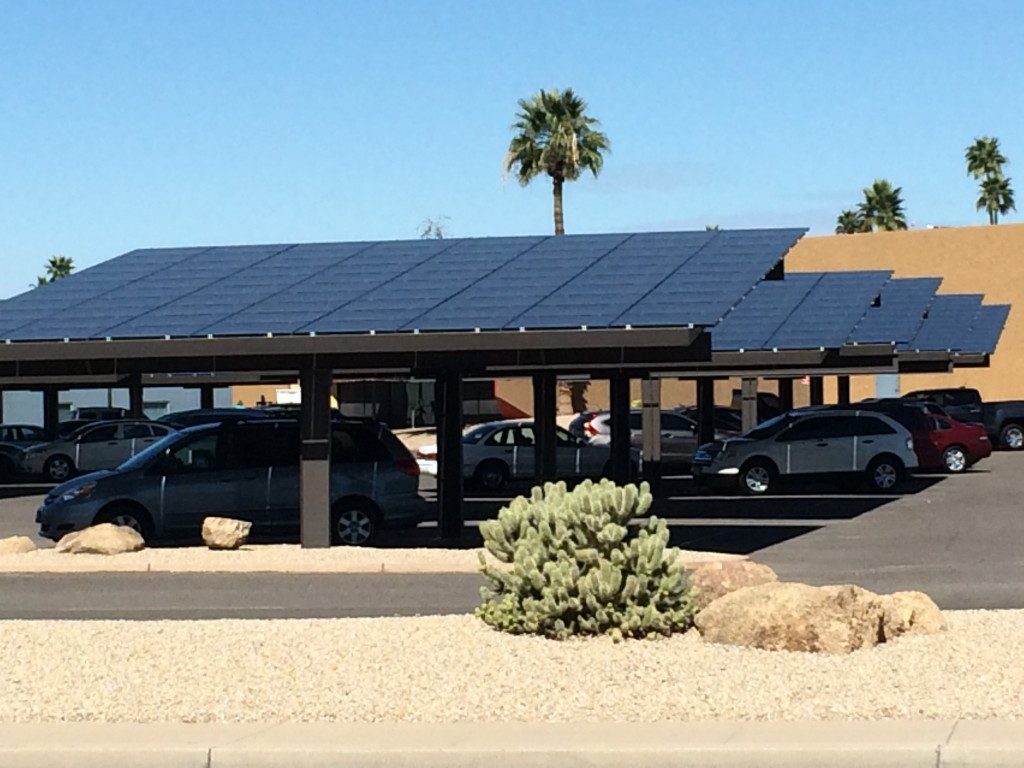 Many of Sun City's residents are charitable and fond of giving – either financially or with their time.  Some residents shared their volunteer schedule with me – hours each week providing meals or other services to those among the community that are just barely getting by.
I noted several times that everyone in Sun City seemed to be smiling.  The overwhelming response to my observation:  "Why wouldn't everyone be smiling here?"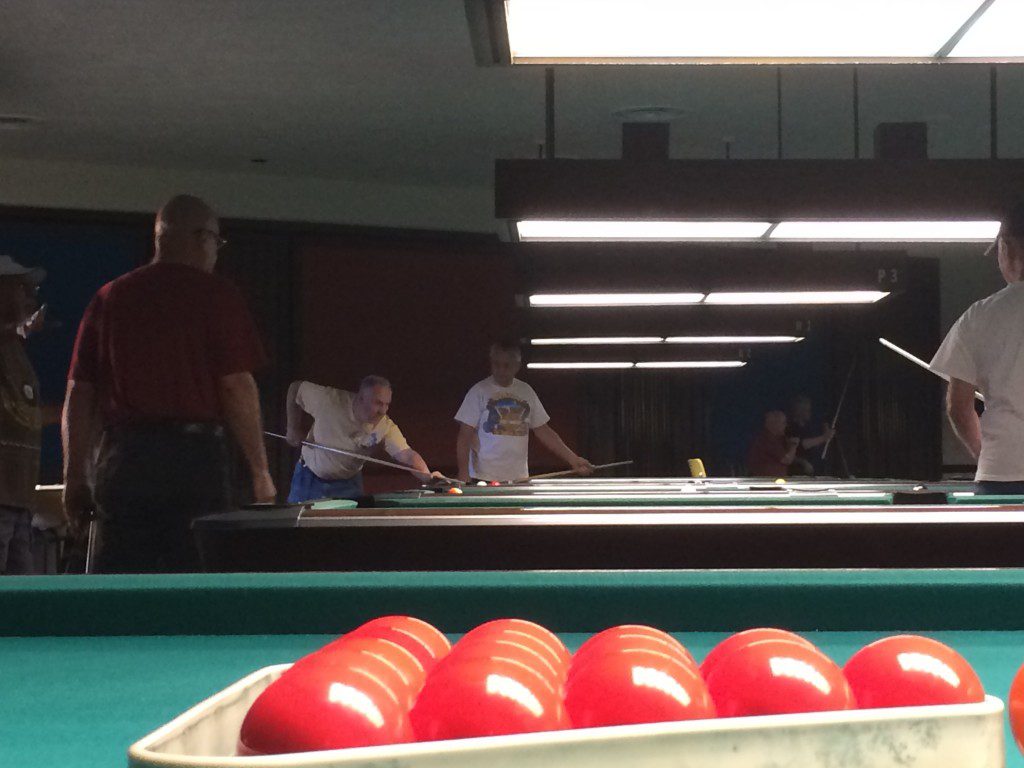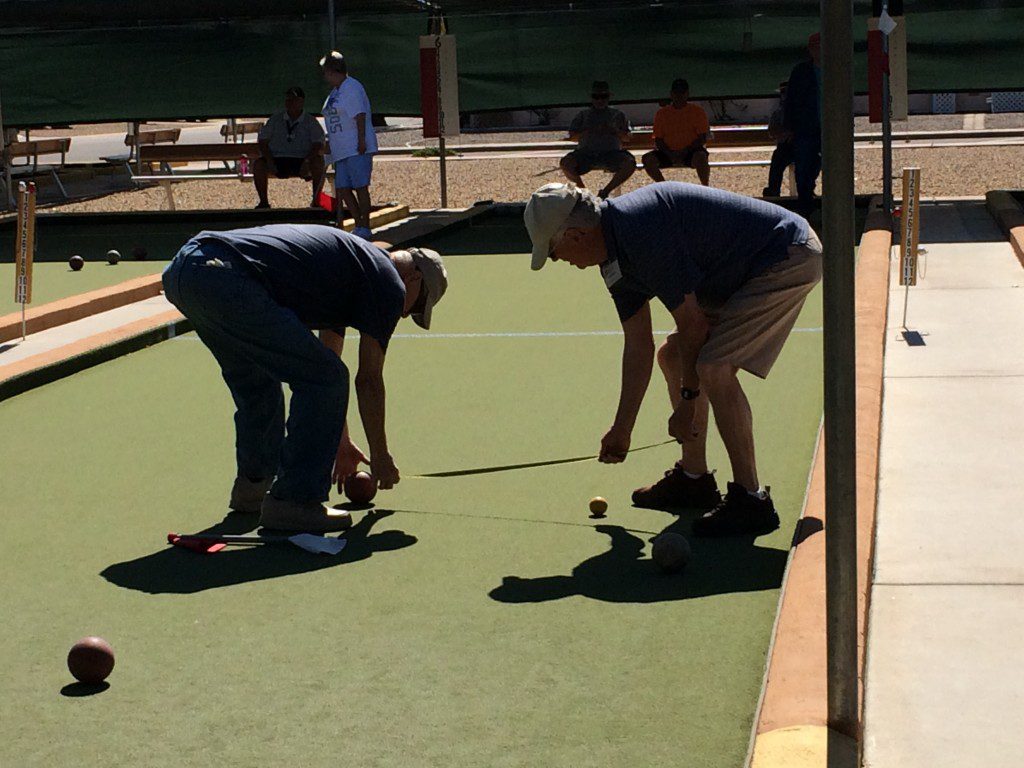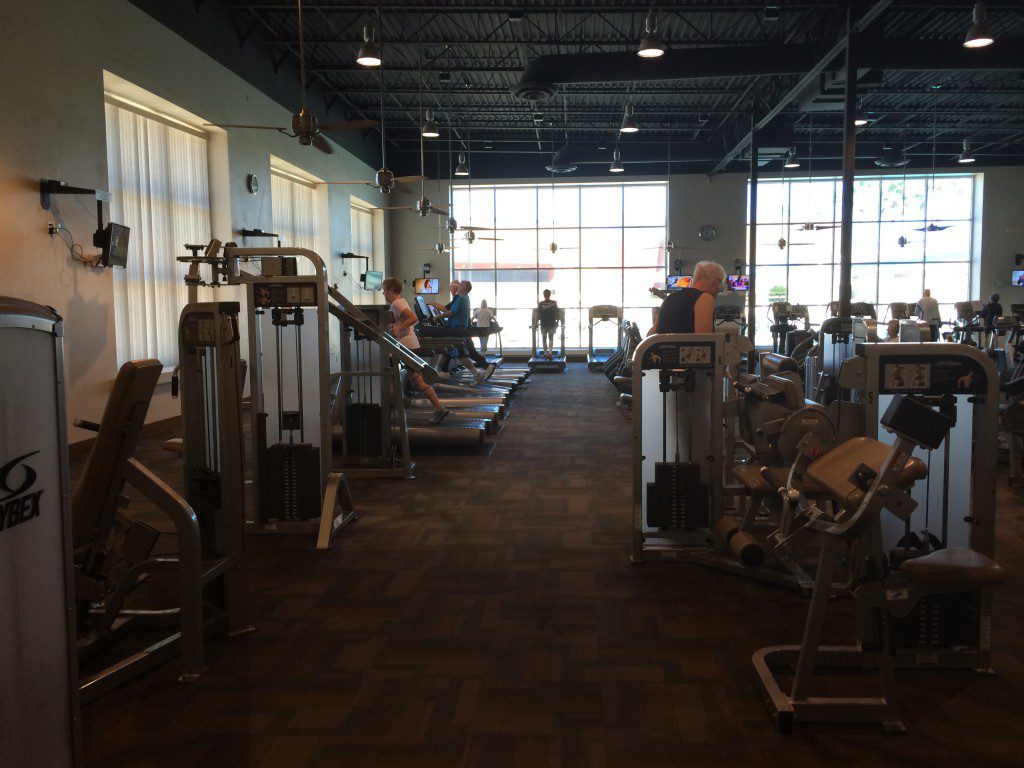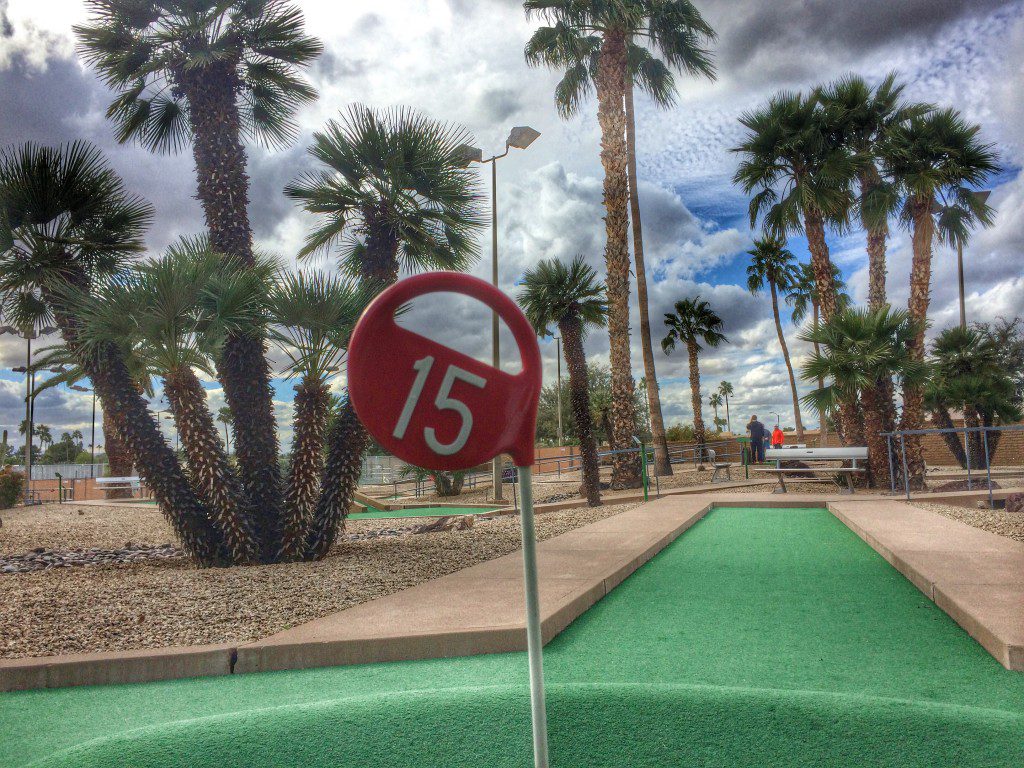 For more information about Sun City, Arizona or the Recreation Centers of Sun City, you can visit: suncityaz.org.